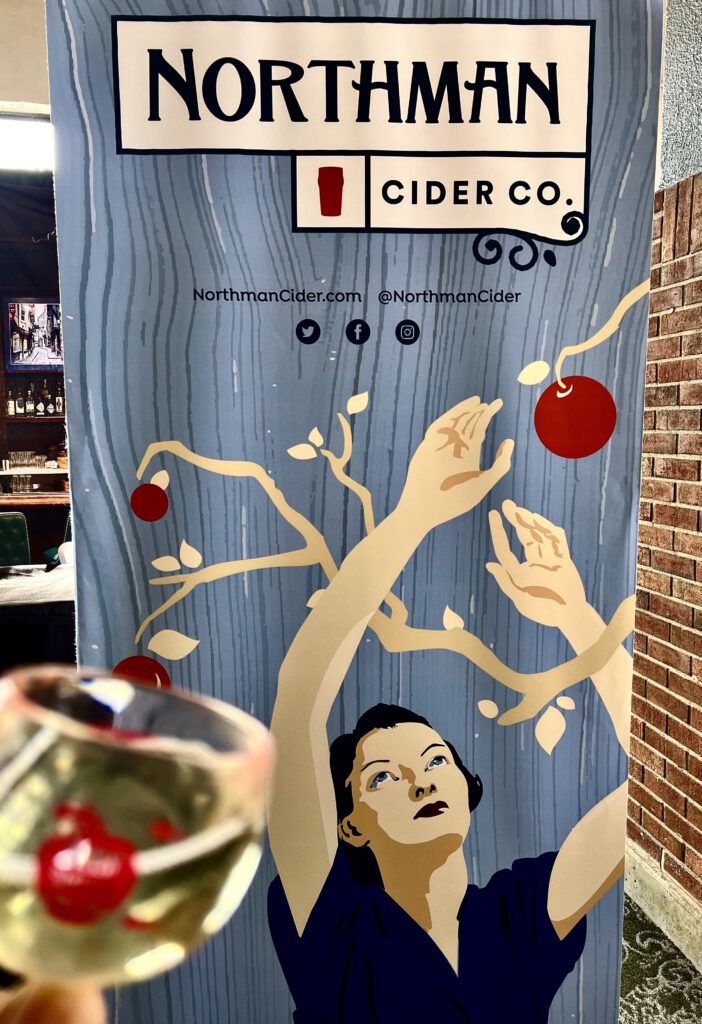 Cider Summit Chicago is the annual two session festival that marks the end of CiderCon Week in Chicago. The 9th annual party included a fruit spirit and cider cocktail pavillion upstairs, while artisan cider makers celebrated pouring 200 ciders to a packed house on the main floor.
The Grand Ballroom at Navy Pier is a stunning example of classical architecture, with its beautiful vaulted ceiling, grand columns, and elegant chandeliers. The building has a rich history, having been originally built as an exhibition hall in 1916, and has since been beautifully restored.
This was an incredible opportunity to taste the best ciders from around the world and learn about the rich history and traditions of apple cider-making.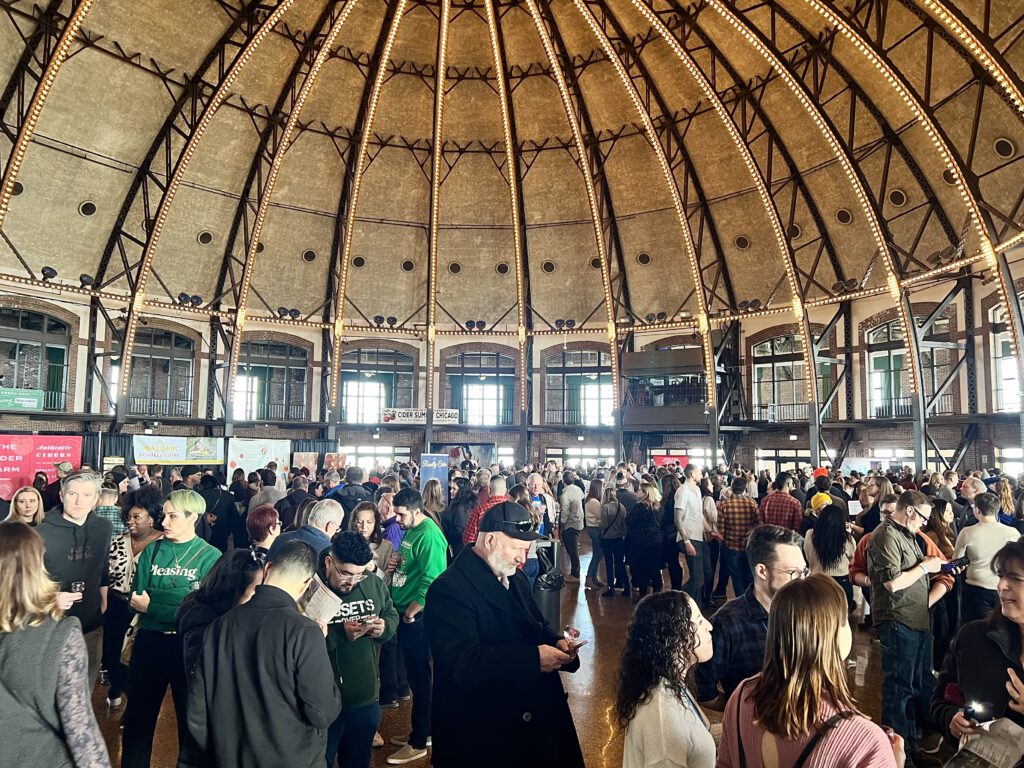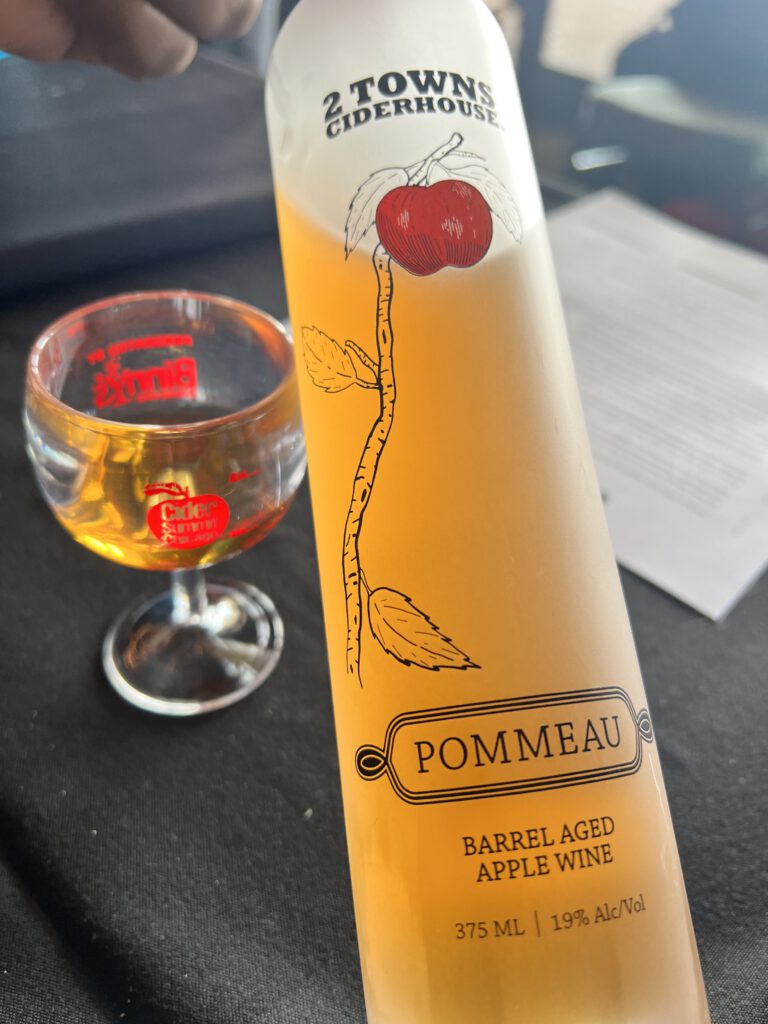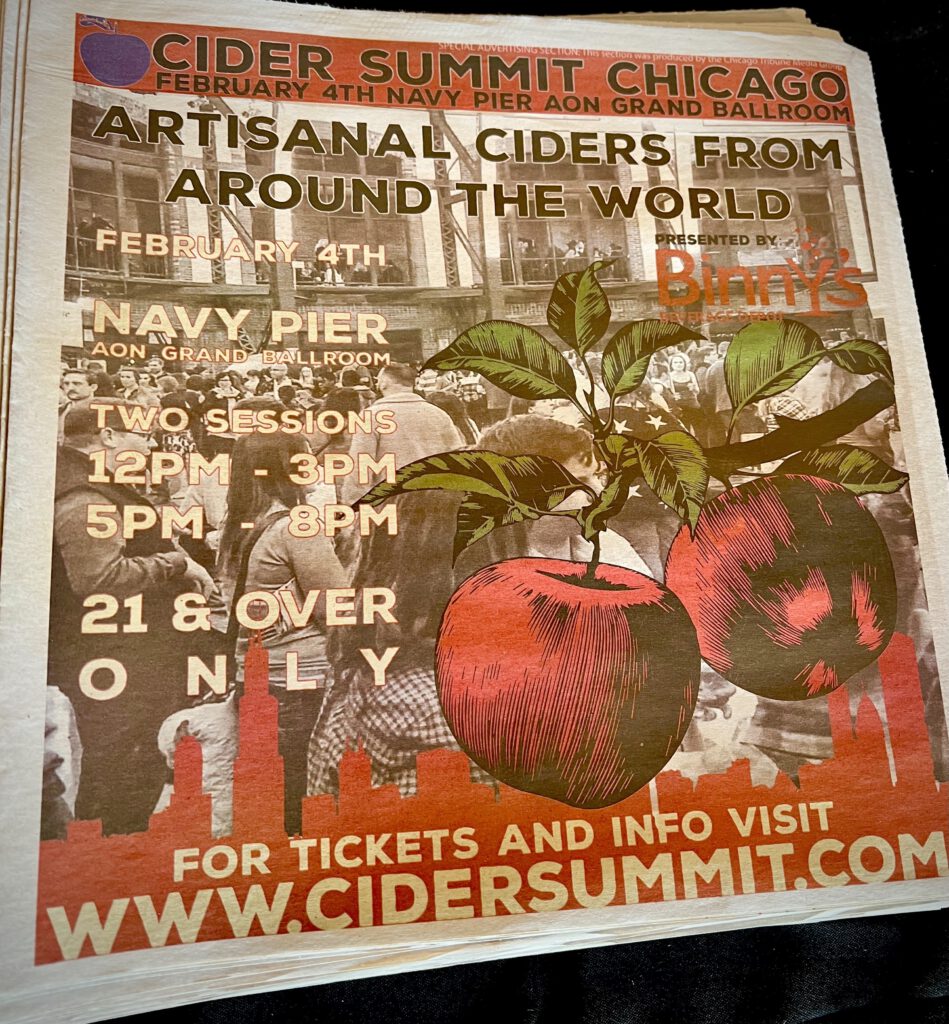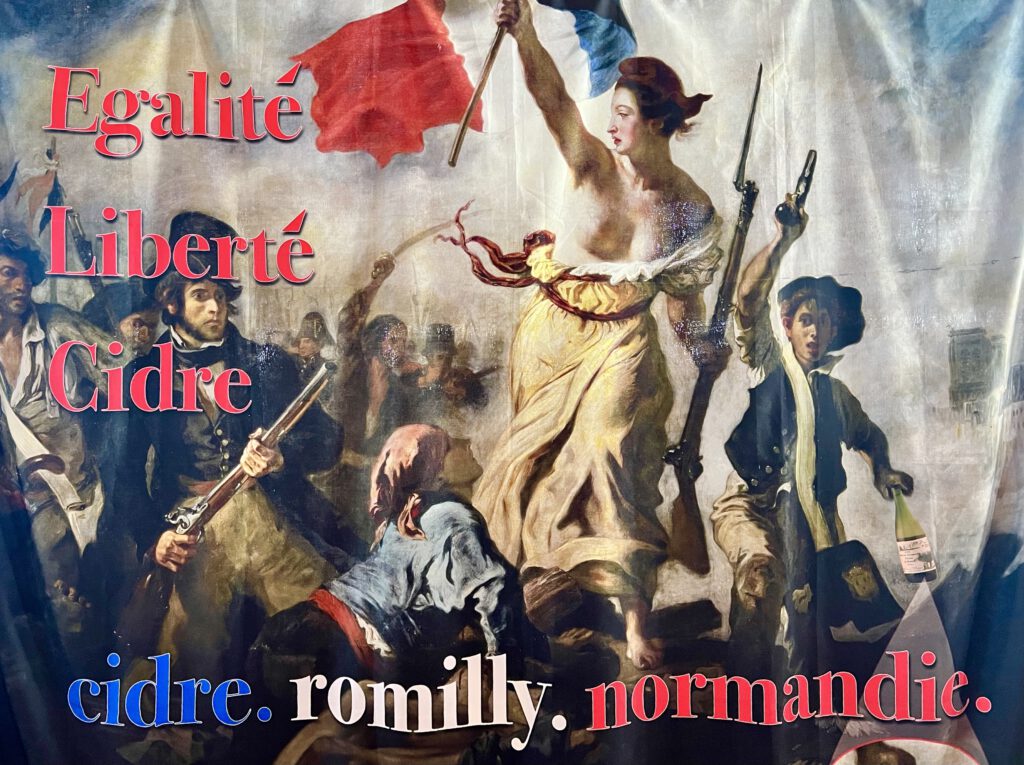 Locally we caught up with Michelle Foik of Eris Brewery and Ciderhouse. Front and center was hardware from her Michigan Cider Association win for Berry Mint Cider. (One of the AM Session's best pours). 
Ice wine and Pommeau are two unique and fascinating styles of cider. Ice wine is a dessert cider made from apples that have been frozen on the tree, resulting in a sweet and concentrated flavor. Pommeau, on the other hand, is a blend of apple juice and apple brandy, resulting in a rich and warming drink.
2 Fools Cider Pommeau (Naperville, IL) and Eden's Heirloom Blend Barrel Aged Vermont Ice Cider (Newport, VT) were well executed examples of those styles. Low key, we spent most of our session cruising with 2 Fools Pommeau in hand.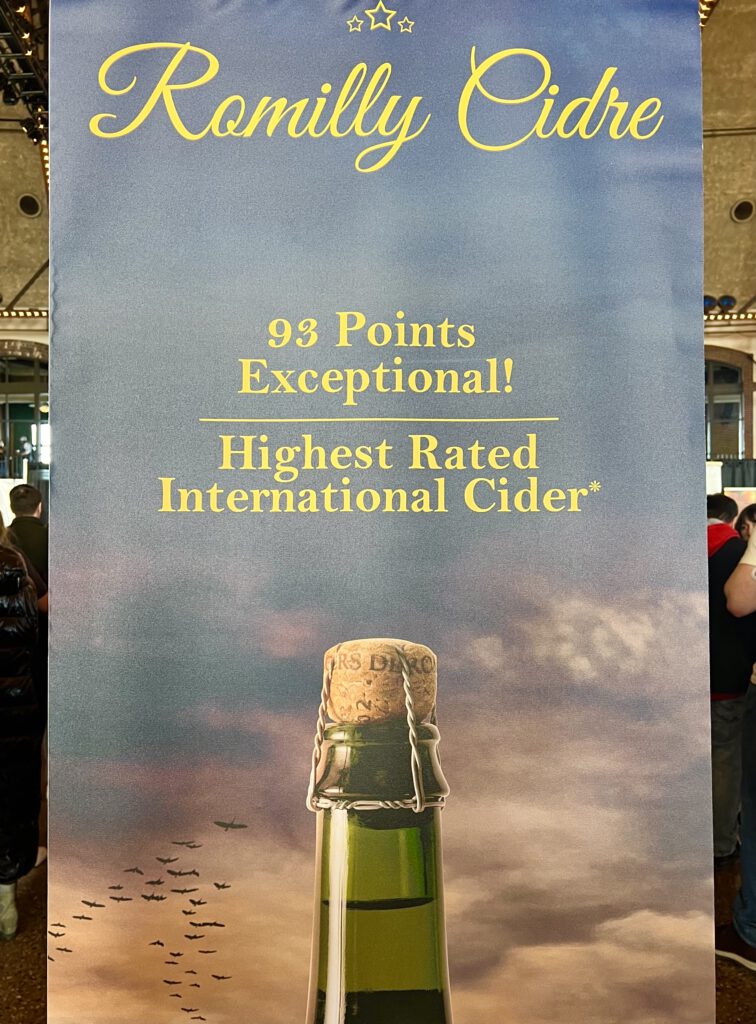 The longest lines at the event were for a team making its Chicago debut – Romilly Cidre, a cider producer from the Normandy region of France. The ciders produced by Romilly Cidre are known for their crisp and refreshing flavors, with a balanced sweetness and acidity.
Right now there are 50 cases of their cider ready for distro locally. Attendees were encouraged to sign up for the mailing list for full details on where to purchase the initial drop.
Benjamin Renaud produces ciders from 32 varieties of heirloom apples produced on the family farm with champagne yeasts.
These are 3yr old bottle conditioned ciders from one of the world's most renowned cider-producing regions – in Normandy, France.
The region has a favorable climate and soil for apple growing, and apples have been grown in Normandy for centuries. This, along with the region's unique cider-making traditions, has made Normandy one of the world's most renowned cider-producing regions.
If you're a fan of beer, wine or cider, it's likely you've made your way around to admiring the other two. Whether you are a cider connoisseur or simply looking to try something new, Cider Summit at Navy Pier is not be be missed. 
— Nkosi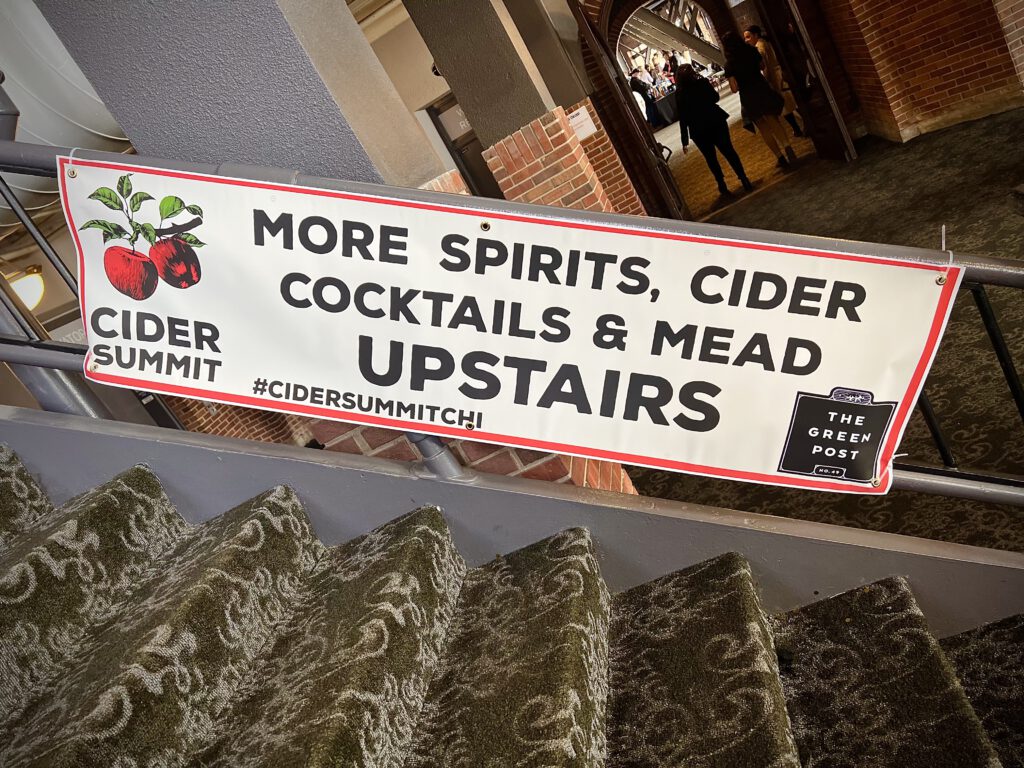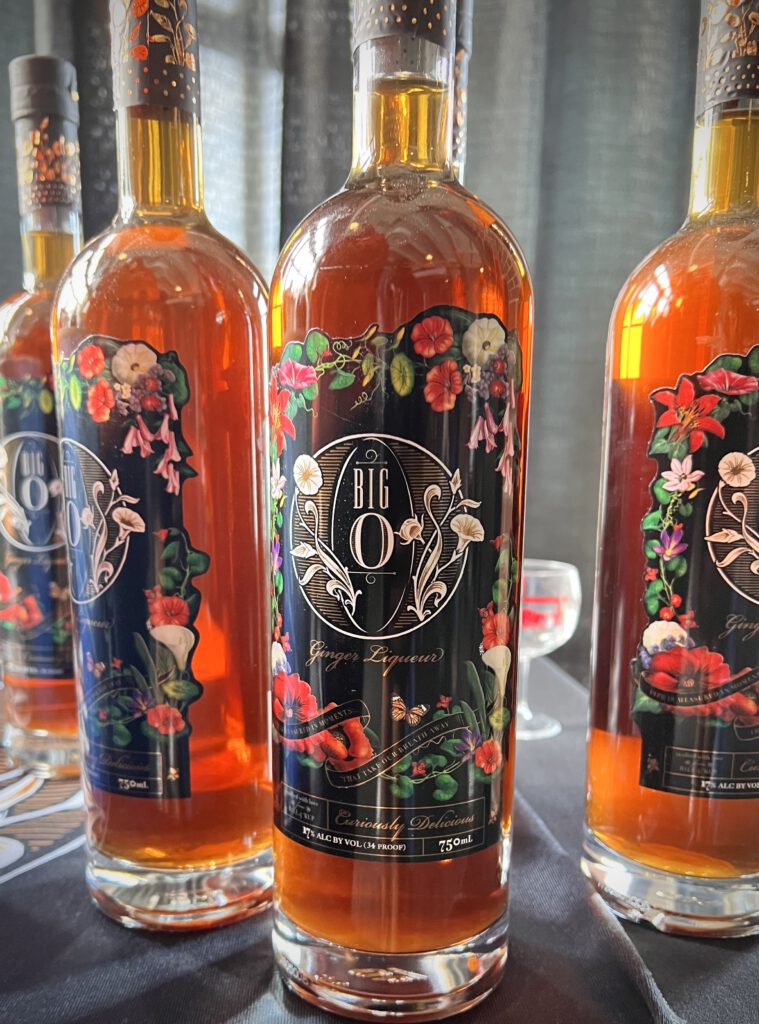 Other Notes:
-Romilly poured a 25yr Calvados for a select few in attendance.
-We arrived up early and waited in line with Mike Miller from Deliah's who celebrated a bday the night before.
-Eric Bordelet Poire Authentique was probably my favorite cider of the day.
-Uncle Johns Melded made The Cider Insider's essential guide to the 100 craft ciders to drink now.
–Women Employed, Chicago-based advocacy organization that pursues equity for women in the workforce received a portion of all ticket sales.
-The Big O Ginger Liqueur from St Louis poured upstairs. It begins life as un aged brandy before citrus zest, fresh ginger and brown sugar syrup are added.
-Jeppson's unveiled a new packaging for their bourbon. I guess they got tired of folks asking if it taste like Malort since both releases were similar in label.