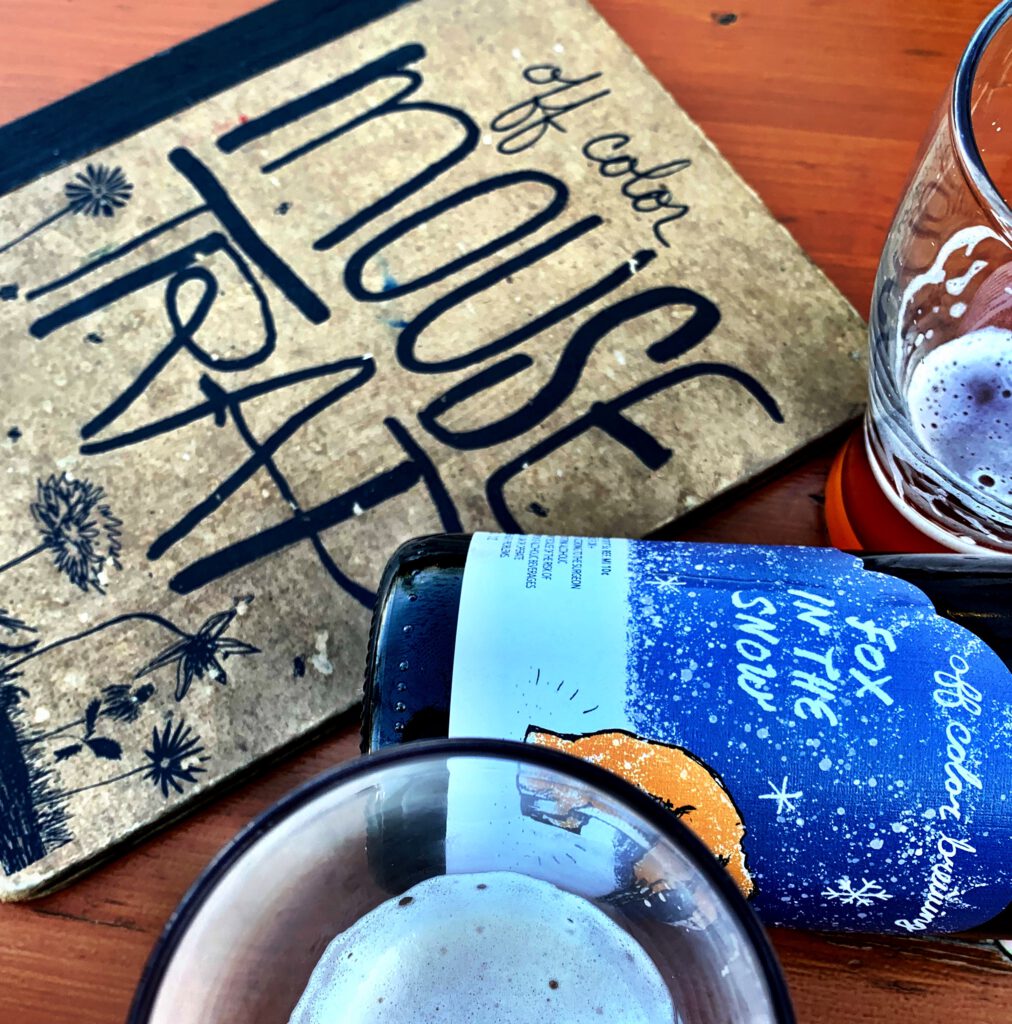 You forget how good this place is. Off Color is a brewer's brewery. It's where other brewers makes sure they visit when in town. Founded in 2013, John Laffler, Dave Bleitner and the gang are known for its unconventional, innovative approach using unusual ingredients and brewing techniques to create a range of unique and delicious batches.
The importance of having a crew like Off Color in Chicago cannot be overstated. In a city known for its love of bold flavors and big personalities, Off Color is a perfect fit. Their commitment to pushing the boundaries of traditional beer styles keeps things fresh around these parts.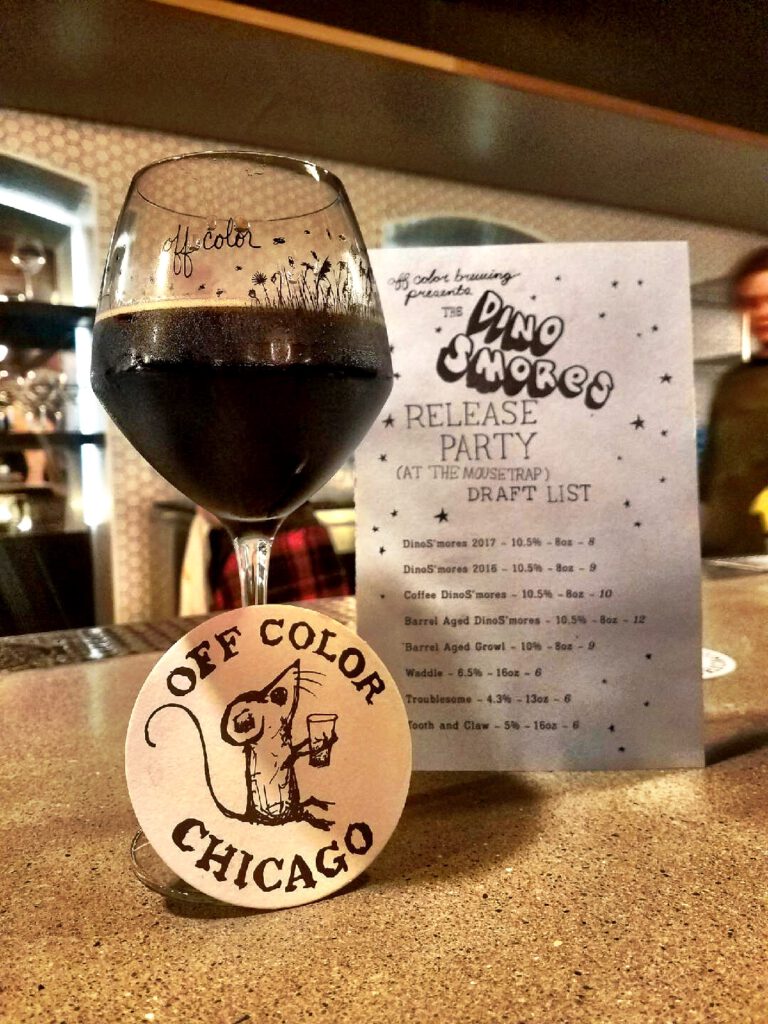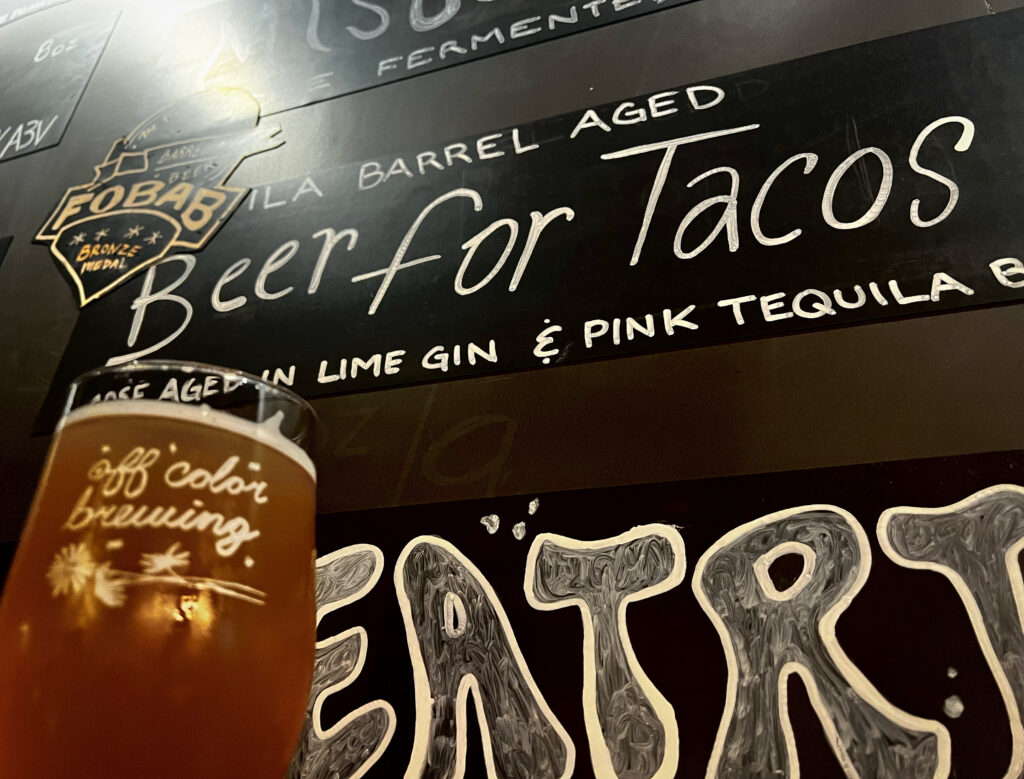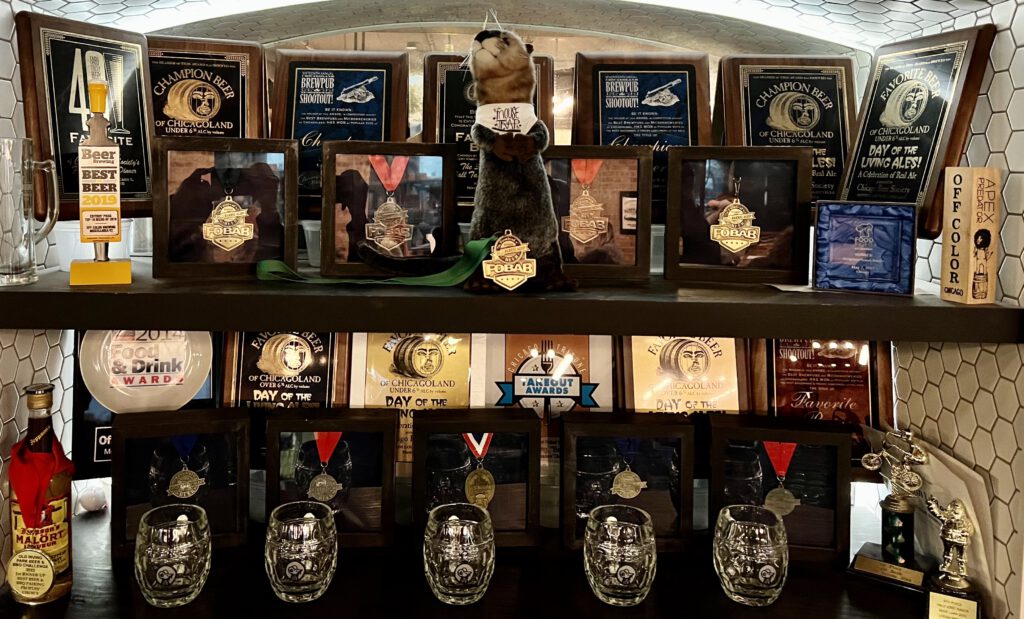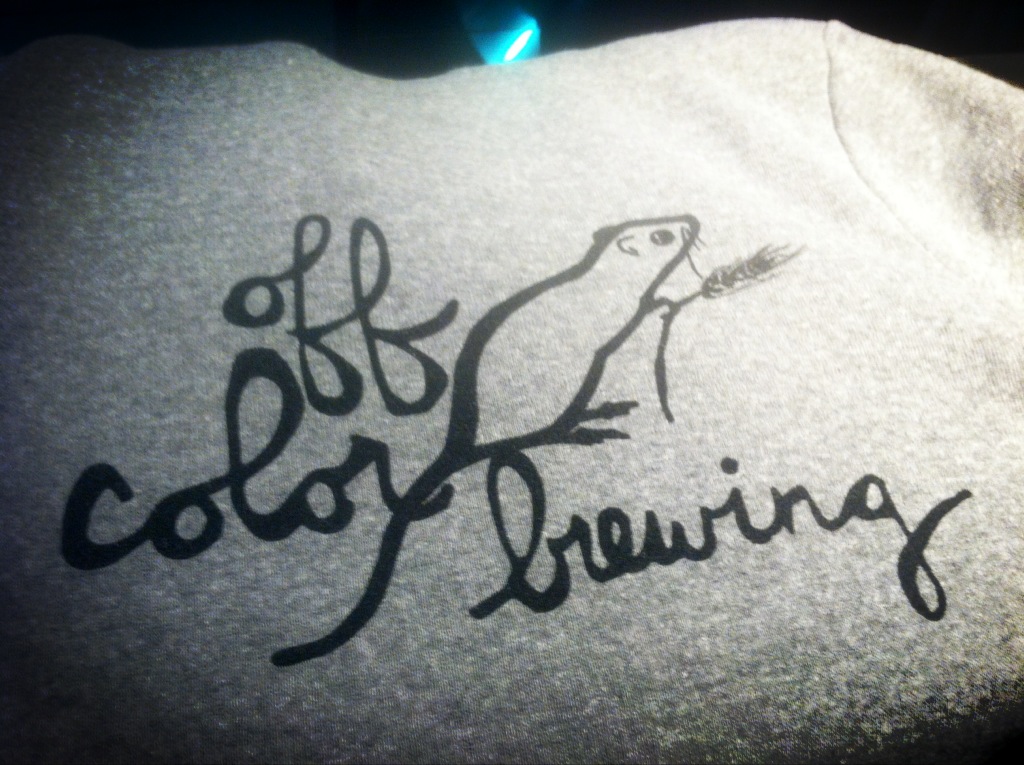 Very little of what they do now even existed when they started 10 yrs ago. Apex Predator was meant to be a seasonal beer but it quickly grew to become 60% of their production. It's the line of sight for folks who don't visit brewery. Apex is the beer you see all over the place that helps people learn what OC is all all about. 
The Beer For Series is a runaway success that was born out of the pandemic. Beer For Tacos was the first release, it was done twice before the 2020 lockdown. It was a margarita gose inspired version of Troublesome with lime added. They checked Untappd for the name and realized it was created by them 6yrs prior for a collab with Big Star. But at that point the popularity wasn't connected with the name.
The follow up, Beer For Golf was a completely different story. It's origin points to a 2019 collab with The Game Room located in Chicago Athletic Association. Teed Up was an Arnold Palmer Gose. Game Room transformed their bocce court into a mini-golf course for the occasion.
When the shutdown took effect, a pivot was needed so Off Color canned it instead and Beer For Golf. They sold 800 cases of Beer For Golf in the first 3 months of the pandemic and only 80 made it to distro…. they sold most of it from The Mouse Trap.
It was off to races at that point as Beer For Brunches and Beer For Burgers soon followed.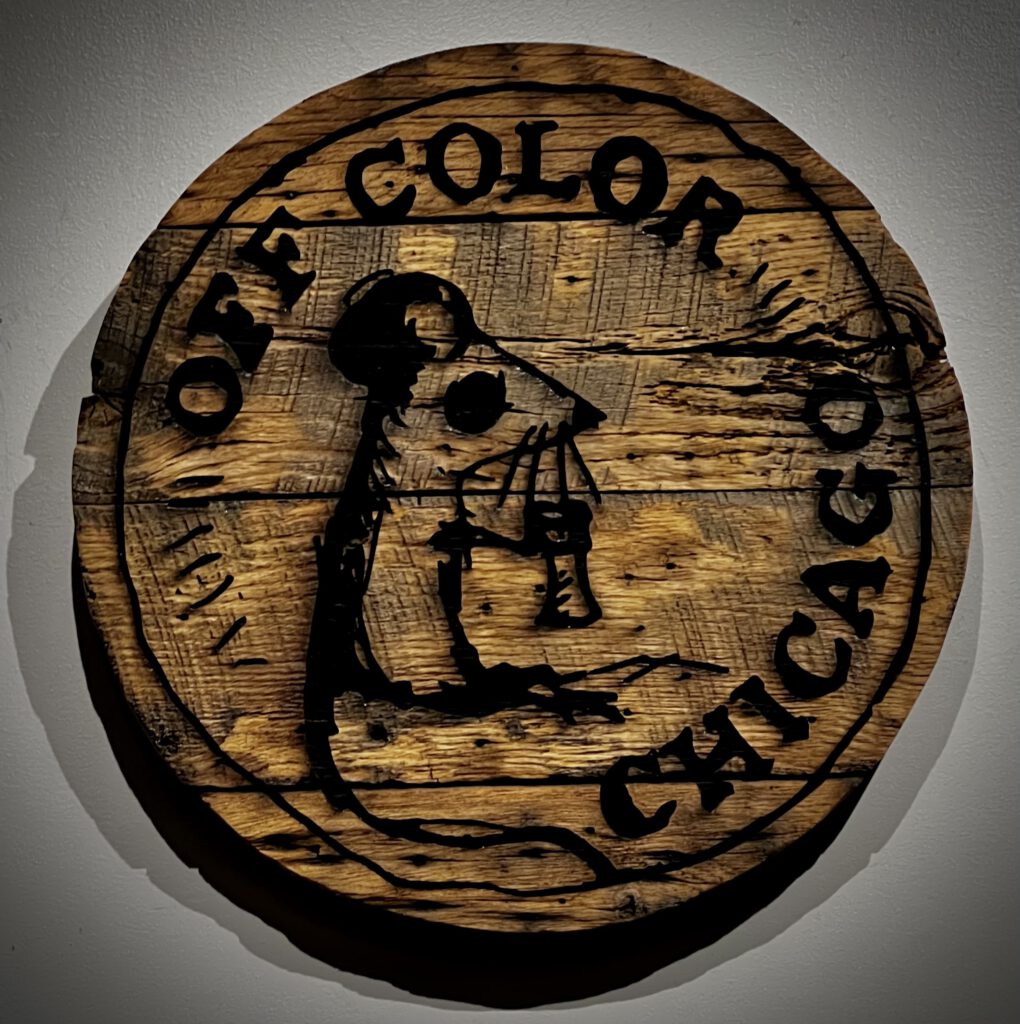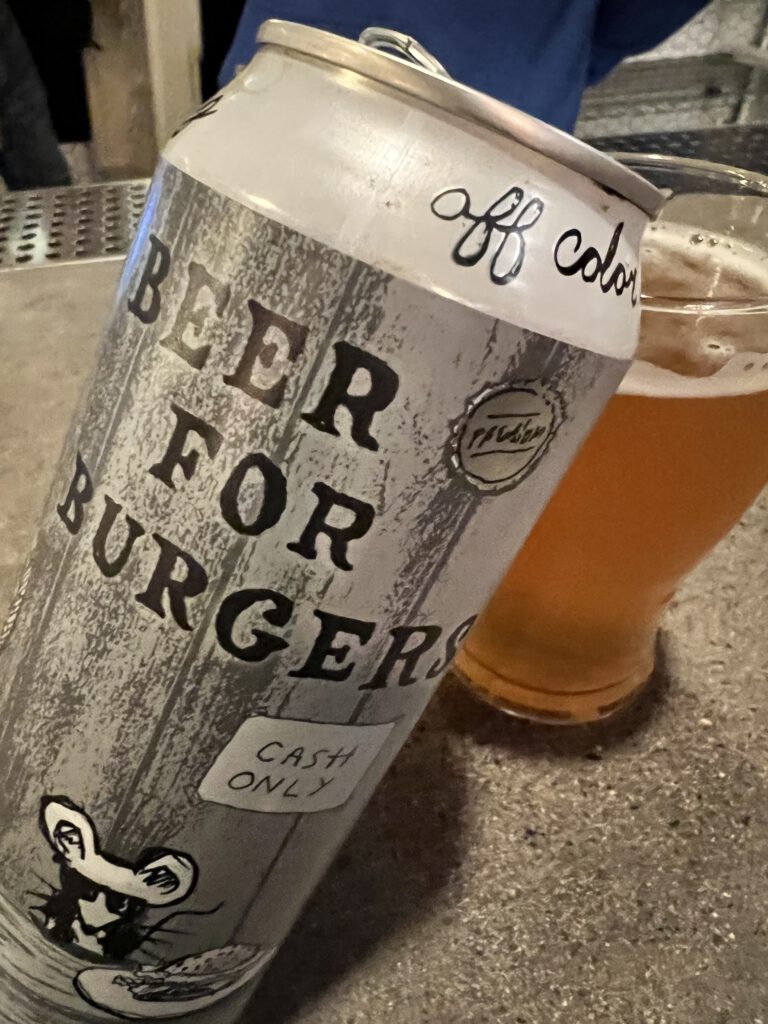 This is a crew that embraces experimentation, further elevating the quality of beer being produced. They've maintained independence and gained customer trust in Chicago and beyond along the way.
It's been 10 years in the making so releasing a 2.3% Table Beer or a barrel aged Helles Bock feels completely normal as long as Off Color is the one doing it. 
–Nkosi
Other Notes: 
–Off Color producing approx 5500 bbls annually from their Logan Square/ Hermosa Brewery and another 1000 bbls at the  Mousetrap for wild ales and one off specialty releases.
-Beer For Burgers
-Helles Bock is maltier and a touch boozier than a pilsner. So it integrates much nicer than a pils in wood. This release is an amber malty showcase of how bourbon flavor can be delicate. It's an experience. The artwork is big Midwest dive bar energy. Cheeseburger. Shot of Bourbon. Yellow Fizzy Beer Vibes.