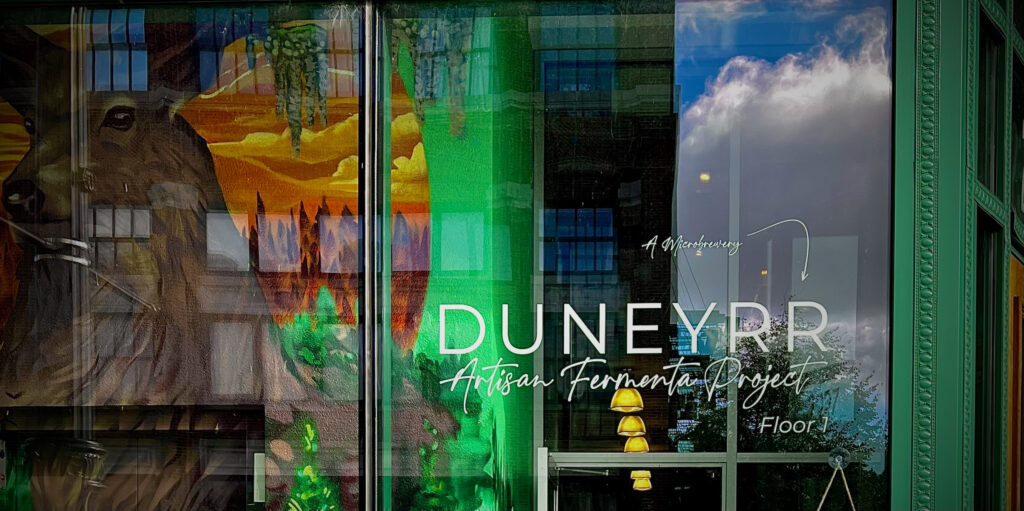 This three story building at 2337 South Michigan Ave is a special place for us. As host of Chicago Brew Bus, we'd always close out the AM tour route here when it was Motor Row Brewing.  All these years later it's gratifying to see that MBR wasn't a brewery that closed only for their space to become condos or an eye glasses shop..  but it became another brewery. 
Duneyrr Founder and Director of Fermentation, Tyler Davis gained experience at a few suburban brewhouses before landing at Chicagonitas. It was him resigning from his role at Chicago's largest brewery that served as the jump off to opening his own project.
Duneyrr Artisan Fermenta Project is a hybrid brewery that focuses on mixed culture ales and wine/ beer hybrids. To not confuse this modern, yet timeless interpretation to beer production, the Modern Dune moniker will refer to his clean lager and IPA styles.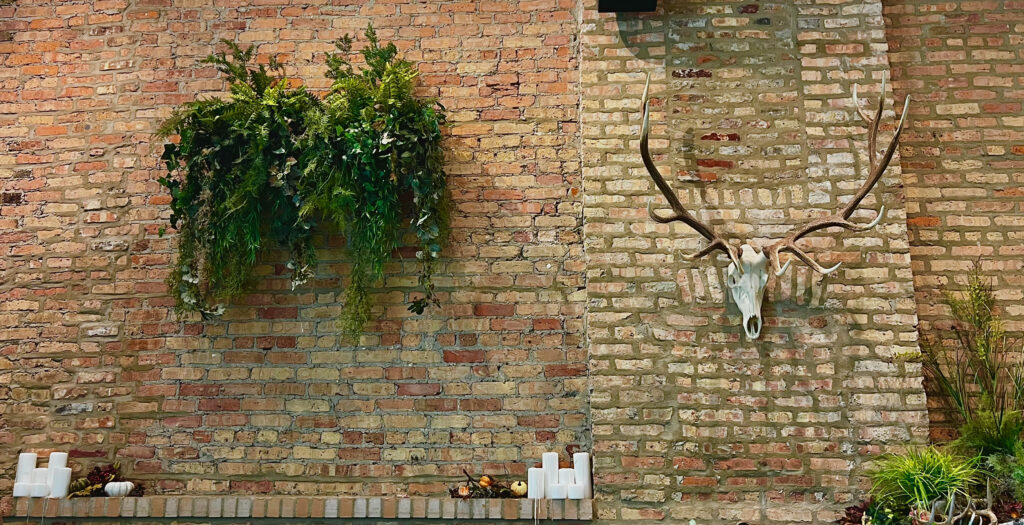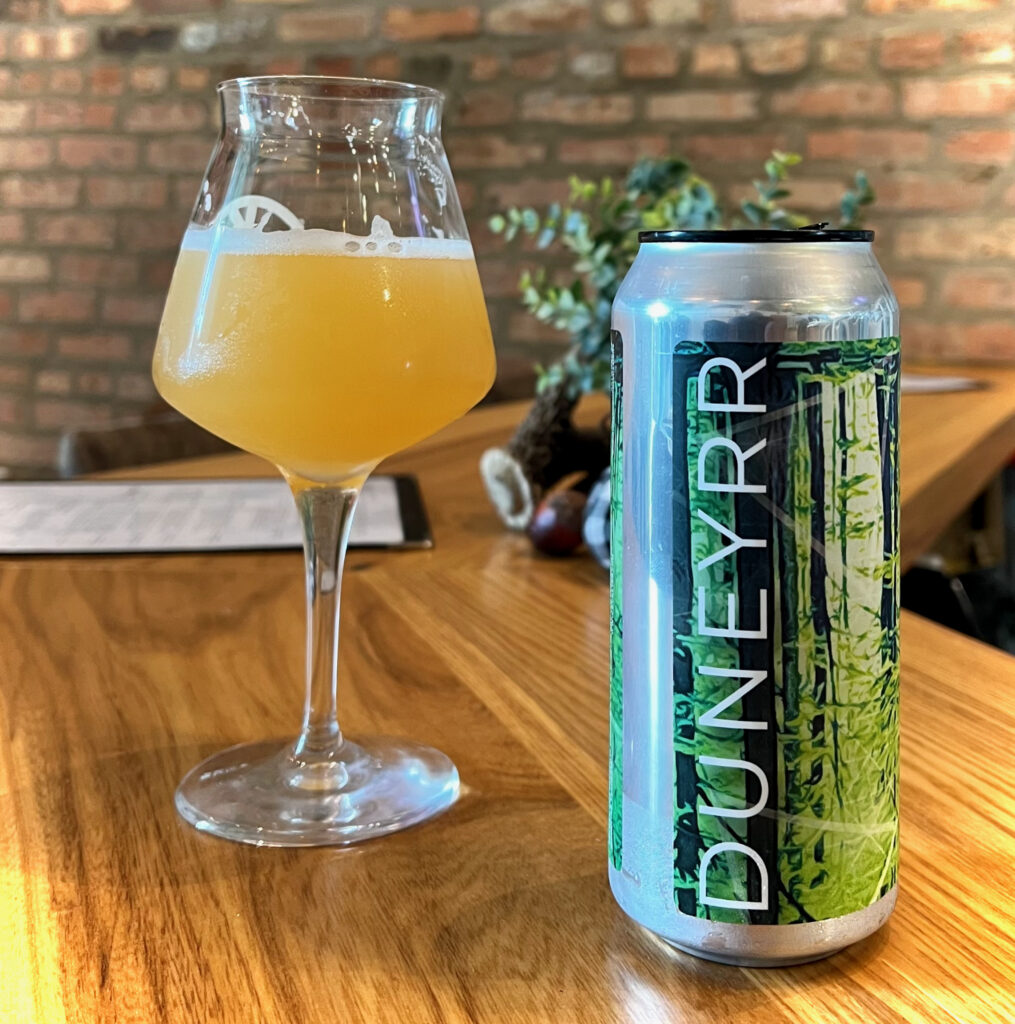 Tyler spent some time at the Pilot Project incubator brewery in Logan Square. But not having control of the entire process left something to be desired. Much like the District Brew Yards alt-prop relationship in West Town, for consistency's sake only the incumbent brewery makes batches for everyone in that scenario. 
 Duneyrr highlights the intrinsic connections between between beer, wine and beer. These are not base beers with a fruit addition, but rather hand selected fruits that are fermented along with each beer.
The best example we tried on draft was Spontaneous #1 (Marechal Foch/ Chambourcin Grapes). The grapes were bright with layered complexity, I had to clarify whether it was blended with cherry. There had to be something else at play because flavors were so rich and unfamiliar.
But apparently using fruit as a fermentation starter by infusing them with CO2 as they are picked changes the profile.  Saison base, elegant, bright unapologetic fruit profile with a puckering almost sour strawberry jam component…this was a delightful, unreal experience.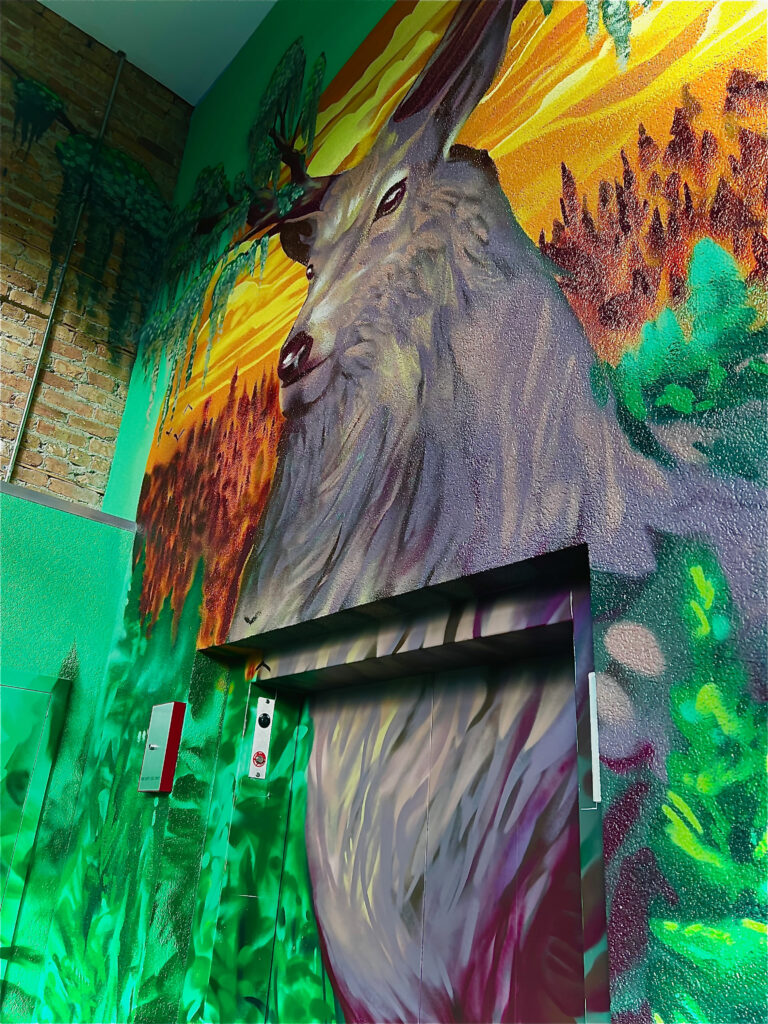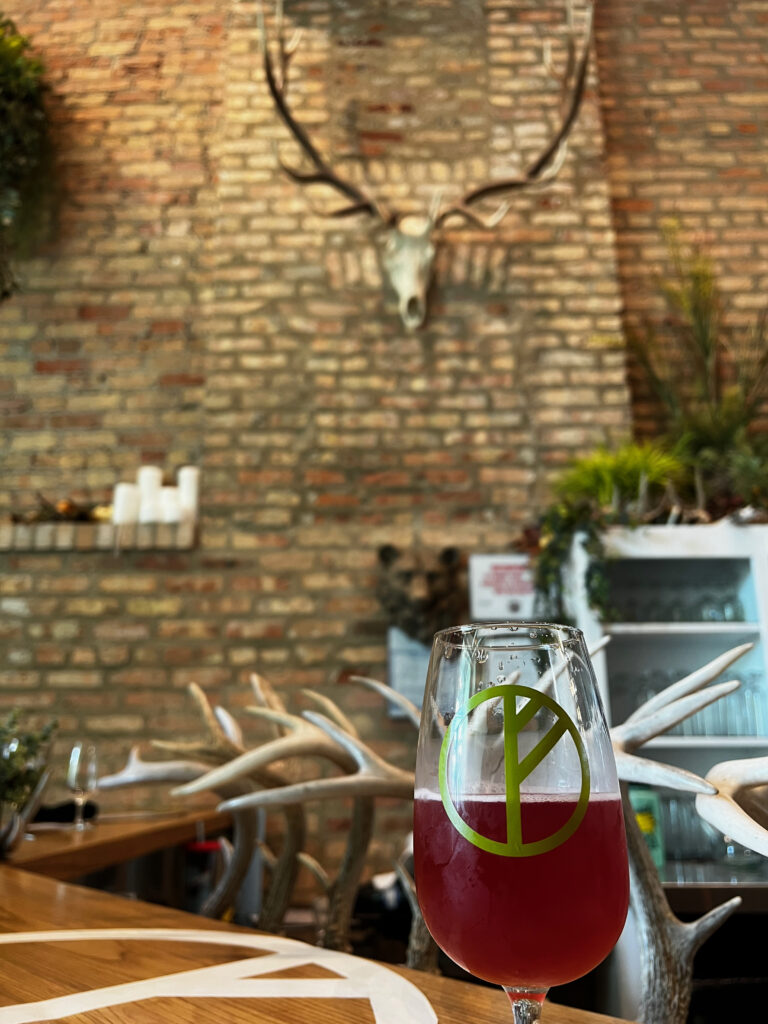 The 15 or so seat occupancy of the first floor bar is just stage one of the project. Plans include sidewalk seating and expanding to the full sized bar space upstairs. For now you can enjoy the split draft list (5 Dunyerr, 5 Modern Dune) along with some guest drafts from best friends of the brewery. 
—Nkosi 
Other Notes: 
–Duneyrr is located at 2337 S. Michigan Ave. 
-Duneyrrs are a species of deer native to Asgard. Duneyrrs were one of four deer species that could be found in the lush forests of Asgard.
-Resident Brewers at Dunyerr are Dutchbag Brew Co and Odious Cellars. 
-Tyler mentioned it was brewing the same beers all year at Lagunitas that taught him how to dial in beer recipes.
–On the flip side the repetitive nature of those beers also led him to consume more natural wine. In some respects, those days led to an exploration which shape perspectives and provided clear direction for this current project. 
-Hazy et Blanc! DIPA is hopped with Citra, Hallertau Blanc, Nelson Sauvin and NZ Phantasm Powder Fermented w Omega Yeast Labs Cosmic PunchYeast.