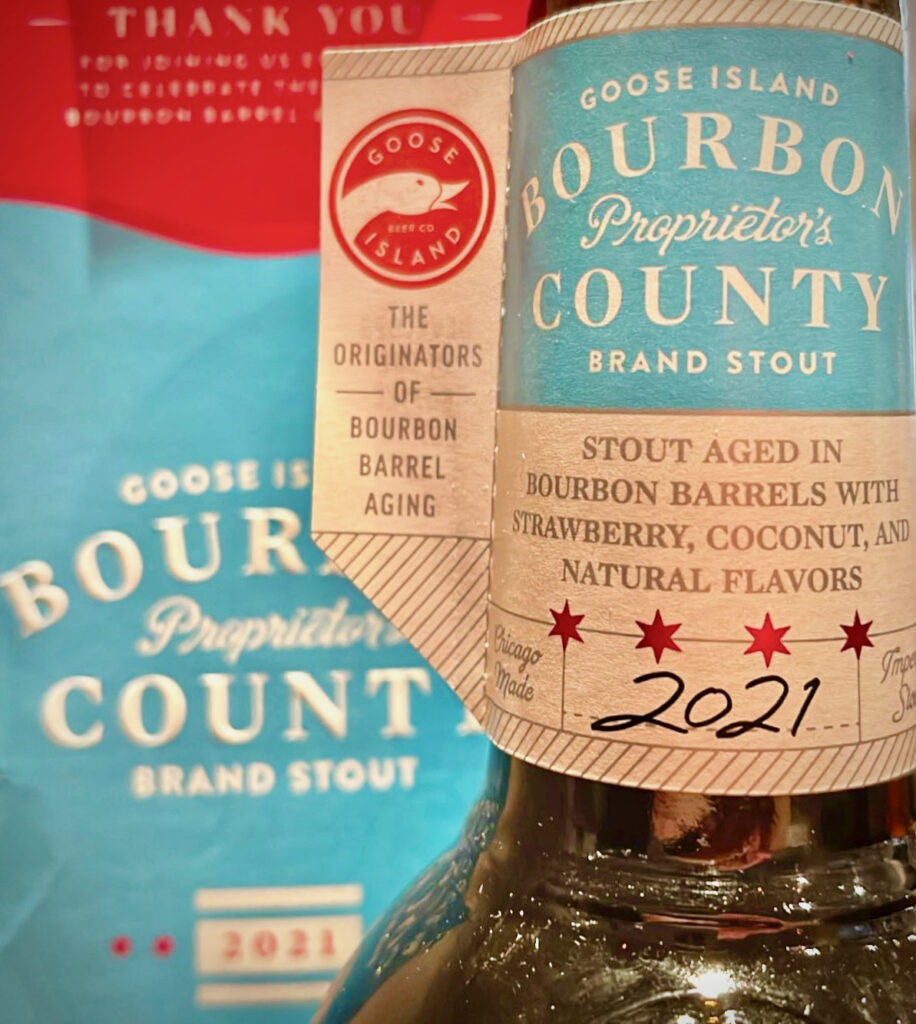 Most of us over here became bourbon drinkers because of Goose Island. Their focused relationship with distilleries not only keeps things exciting around the brewhouse, but they feel like collaborations that always have an alluring story to tell.
The difference between individual casks can be an informative experience when discussing a unique base beer like Bourbon County Stout.
Some would argue that it's the most influential American Stout of all time. The beer was debuted back in '92 by then Brewmaster, Greg Hall. It will live in infamy as beer that was disqualified for not a fitting any style category at GABF.
The Annual Black Friday Release, now in its 11th year, is a brewery-wide affair that invites different internal groups (lab analysts, marketing, sales reps) to submit a BCS variant for trails. BCS began as a BA Stout to commemorate Batch 1000 at the Goose Clybourn Brewpub. Today it's a highly anticipated national release.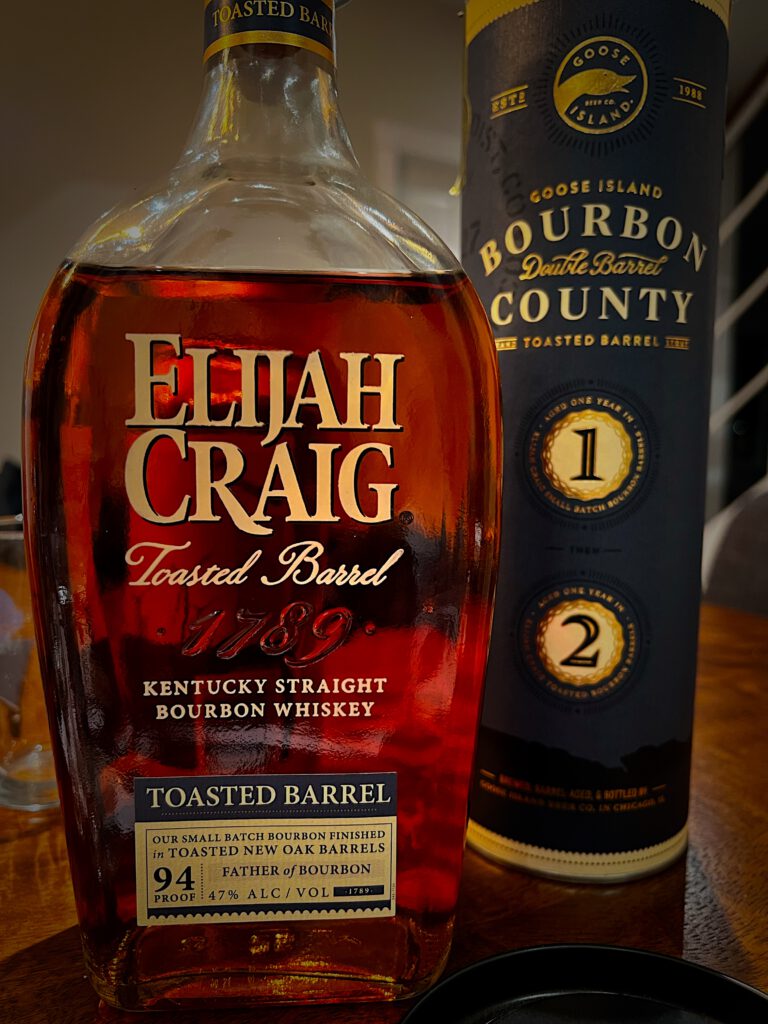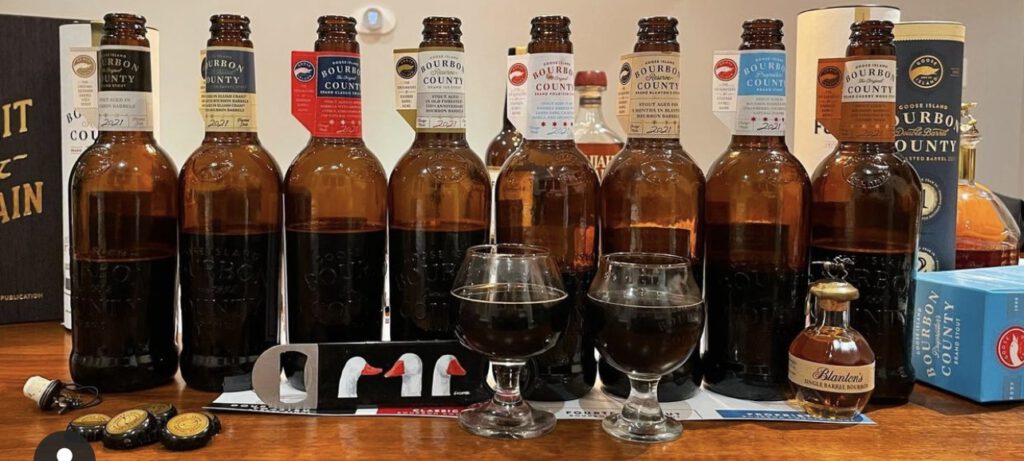 Enough of that rubbish, let's discuss the eight beer lineup that focuses heavily on barrel as a variant this year.
Bourbon County Stout 14%
The OG, both fruitier and brighter on the palate than year's past. New GI Brewmaster, Daryl Hoedtke attributes the change to tweaks in the fermentation process intended for the finished product to offer more balance of stout and oak than previous vintages. Batches finished with both a 14% and 14.3 % ABV.
Every year it will have nuances, a warmer than average winter Chicago led to less evaporation in the barrels this year.
Bourbon County Reserve 150 Stout 15%
Old Forester, Louisville, KY celebrated 150 years as a continuously operated distillery last year. The seven year old commemorative bourbon was aged in barrels made from wood seasoned for 150 days. The release was 150 barrels in total and was separated into a trio of fifty barrel batch expressions.
Goose aged BCS in all 150 of those barrels. If you get this beer, it's an expression of all three bourbons. The vanilla, coconut and fruit flavors from BCS are all amplified here. There's also hints of black currant with an almond finish to round things out. 
Old Forester's parent company Brown-Forman is also a cooperage making their own barrels to specifications that highlight their house yeast strains.
Bourbon County Reserve Blanton's Stout 15.4%
Aged for 18 months in Blanton's barrels, a bourbon that launched the single barrel category back in 1984. The co-branded felt pouch, horse stopper and pleated cylinder tube are great imagery. They also serve as a nod to the iconic nature of the Blanton's brand.
This is Goose's most revered partnership and the extended aging (18 vs the standard 12 months) of the beer is a reflection of that. Blanton's Reserve is a sweet chocolate and fudge lovers delight. Do yourself a favor and appreciate this one side by side with OG.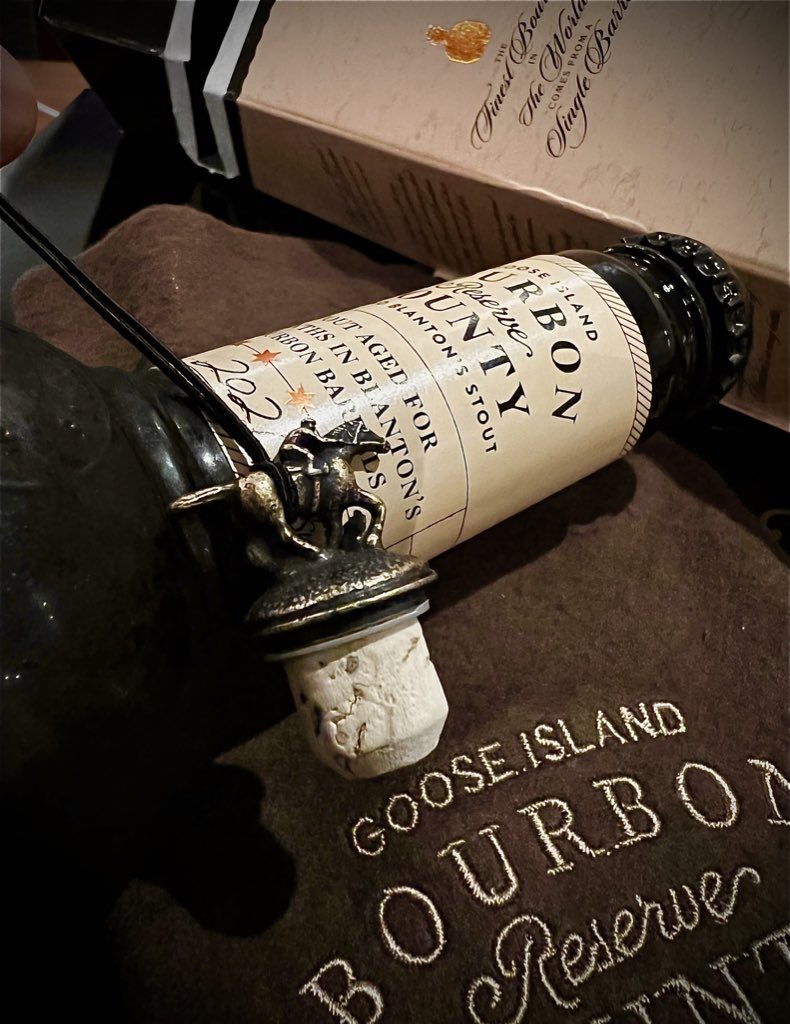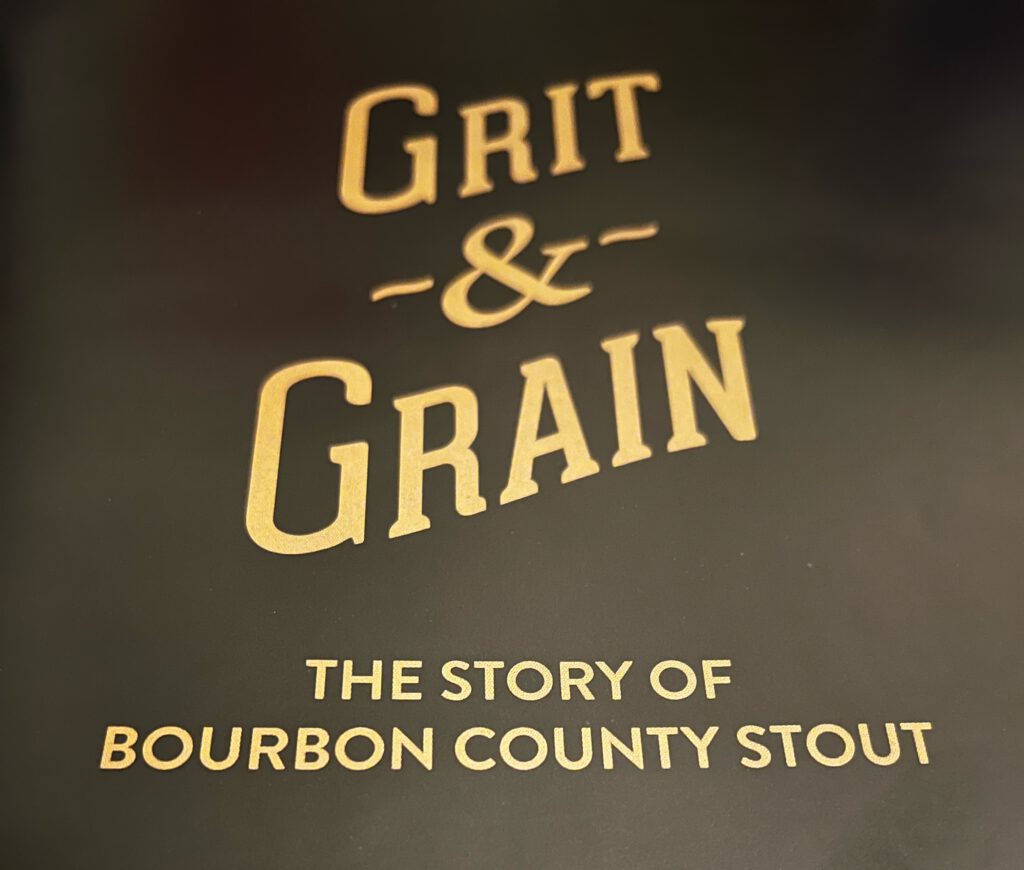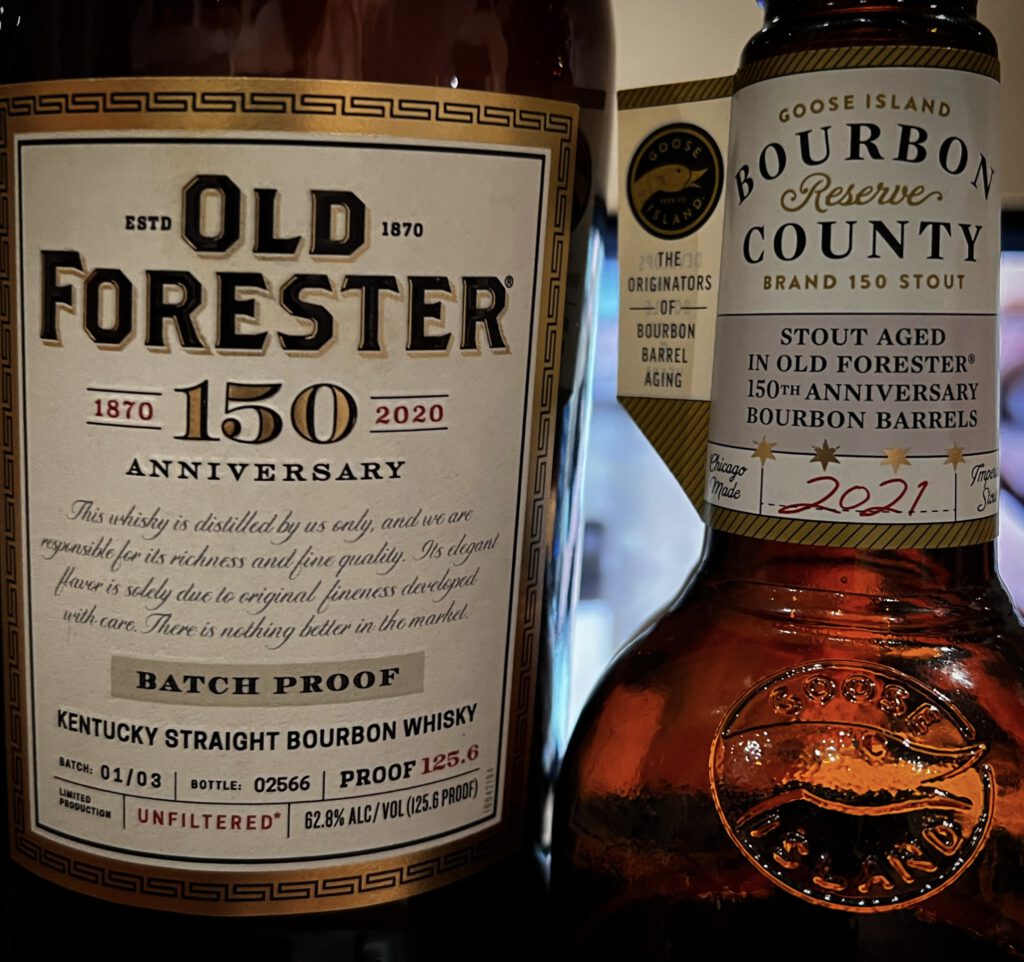 Goose Aged BCS In All 150 Barrels of Old Forester's 150th Anniversary Release
Bourbon County Cherry Wood Stout 14.3%
Minneapolis based Black Swan Cooperage focuses on barrel alternatives. Some Italian wines are aged in cherrywood vats but most producers don't make a barrel from cherrywood.
This a stout aged in bourbon barrels then finished for two days on toasted cherrywood… it's literally wood from trees that grow cherries. Holes are drilled into cuts of toasted cherrywood. Both the beer and the wood are then gently recirculated in a small tank for two days. This is the most nuanced variant that gives notes of Belgian Waffle and explores an entirely new wood for Goose.
There's a background acidity at play that changes the finish on the beer. Things are much drier overall but the vanilla, cherry and oak flavors are more present than in other variants.
Bourbon County Double Barrel Toasted Barrel Stout 16%
The longest name in Bourbon County history and the largest release by ABV in 2021 this lineup. Toasted Barrel is the Elijah Craig aged follow up to 2019's Double Barrel BCS release.
Heaven Hill's relationship with Goose dates back to 2013. The Bardstown distillery was already working on a toasted barrel bourbon project of their own by finishing Elijah Craig in toasted barrels for three months.
HH called Goose to offer them these 3 month old barrels. Goose decided to take a batch of BCS that was already aging and finish it in those toasted barrel for 12 months….four times as long as the whiskey rested.
An amplified character of toasted marshmallow and pronounced vanilla forward oak are the highlights here. BCSDBTB has a fruity red wine expression making it unique in this lineup and probably the crown jewel of the 2021 release.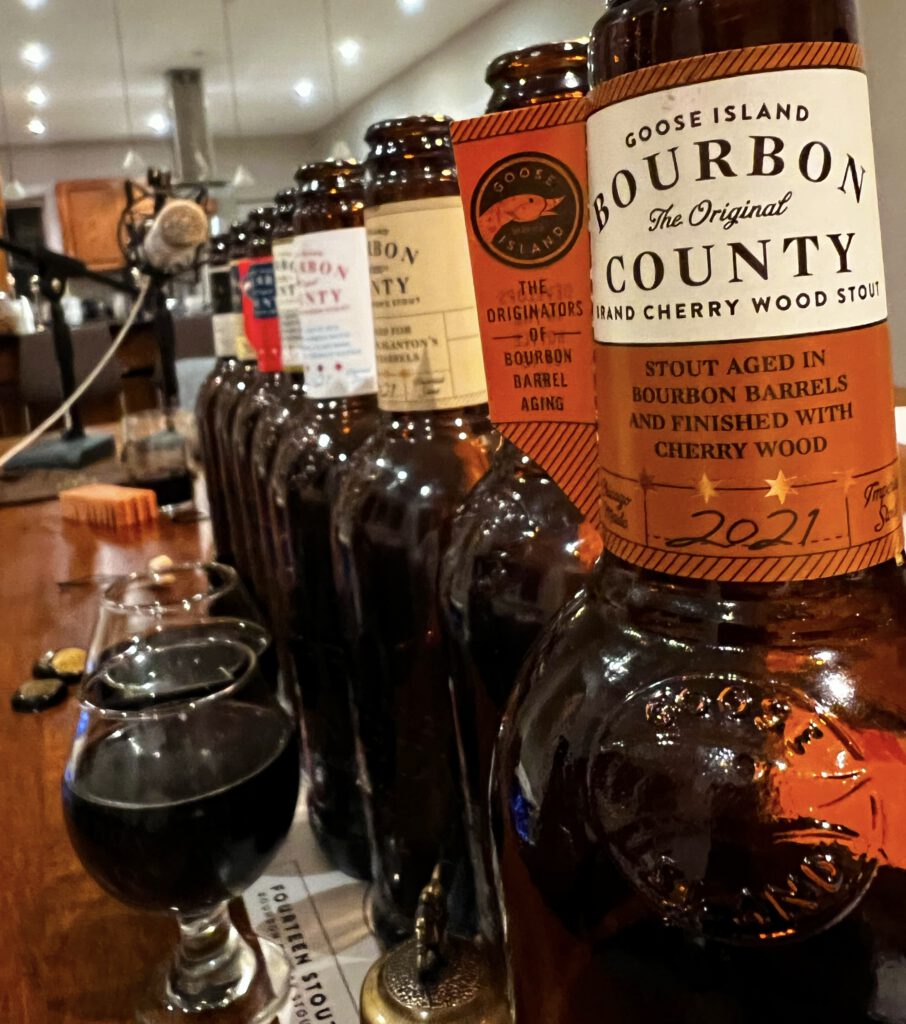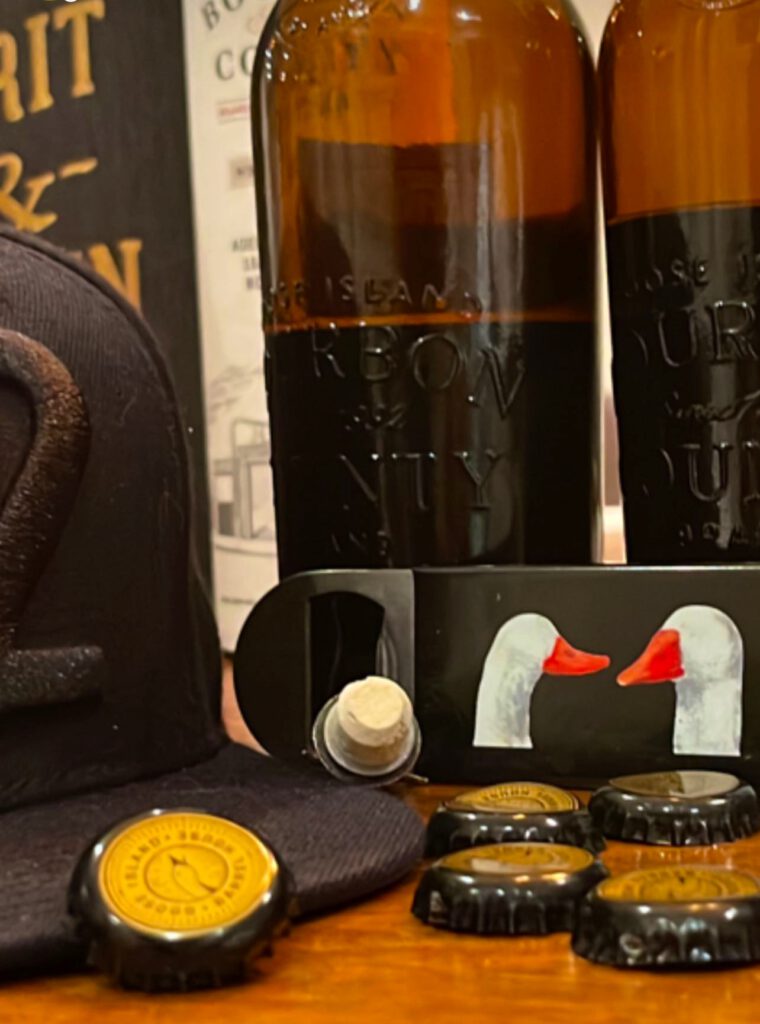 Bourbon County Classic Cola Stout 14.1%
The synergy of whiskey cola brings together caramels and vanillas. It takes three maybe four sips before you can get your arms wrapped around this one. Cola was modeled after a 19th century formula of the timeless beverage. The eight adjuncts (lime and orange juice + zest, coriander, cassia bark, nutmeg, brown sugar and vanilla) are the most added to any one variant in BCS history. The high quality nutmeg selected imparts a welcomed molasses character that ties this beer together.
Sadly there's no cocaine found in this one, but its the only variant you could find to bring to a party..consider yourself a winner.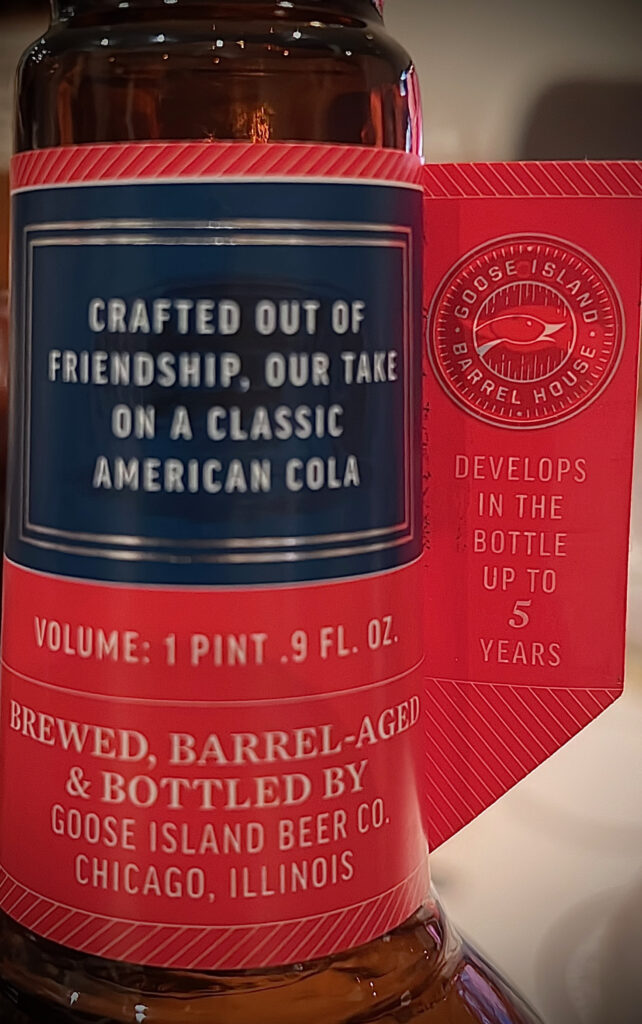 Bourbon County Fourteen Stout 13.2%
The Chicago-only, Proprietor's Blend debuted in 2013. This is reproduced batch of the 2014 recipe for those who couldn't find in back then. It's not a mirror image of that cult favorite, but a chance to admire previous years and make a bigger batch to share around the country. The brewhouse recipe for Fourteen is different from the others in this lineup. Chocolate Rye, Malted Rye, and Caramel Rye are the backbone. Another departure is rye whiskey barrels from Heaven Hill, Wild Turkey and Buffalo Trace are used for aging.
Codename for the beer was FourContinentStout, as the team scoured the earth for ingredients. Vietnamese Cassia Bark. Cacao Nibs from Ghana. Coconut Water from The Philippines. Spice House Panela Sugar. Tones of rich deep molasses from the super rich panela, fruity and earthy deep chocolate from the cacao nibs highlight this blend.
Proprietor's Bourbon County Stout 12.8%
Chicago's oldest brewery has an affinity toward nostalgia. Starting with Greg and John Hall, the stories are intertwined as part of the romance when releasing concepts at Goose Island.
Modeled after a Good Humor Strawberry Ice Cream Bar, Prop reveals a layered dessert experience that actually feels like ice cream. Waves of toasted coconut and strawberry carry through with each sip. We almost ranked this number one overall, It's easily the coolest differentiation in the lineup. 
—Nkosi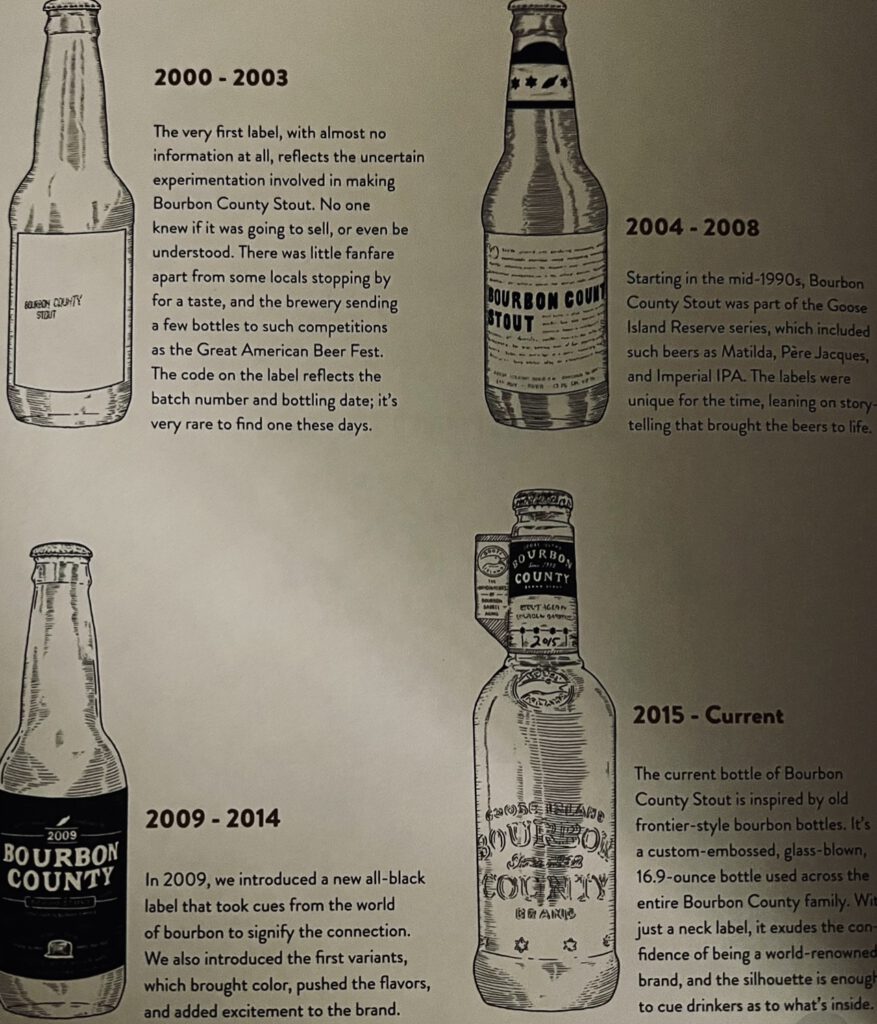 Other Notes:
The 2021 BCS Virtual Tasting featured appearances by:
Todd Ahsmann, President
Darryl Heodkte, Brewmaster
Mike Siegel, Senior Innovation Manager
Mike Smith, Senior Brand Manager
–Reps from Old Forester would visit Goose over the course of the aging process for updates.
–Both the Blanton's President and Global Marketing Director arrived at the brewery with 18 hrs notice to sample Reserve next to OG BCS.
-150 Stout was 100% packaged and will not be offered on draft.
–Mike Siegel, received 5-6 samples of every ingredient considered in BCS this year and joked that his title should be, Senior Manager of Adjuncts .
–Midnight Orange was the BCS first variant to incorporate citrus.
-Both Blanton's Reserve and 150 Stout will MSRP at $39.99.
-Classic Cola BCS recipe was submitted by Brewers Paul Cade and Jason Krasowski who are best friends.
-Prop '21 recipe from Brewer, Emily Kosmal is her third consecutive Proprietor's Blend to be featured.
-Denotes photo courtesy of Brad Chmielewski from the Chicago Beer Pass Podcast