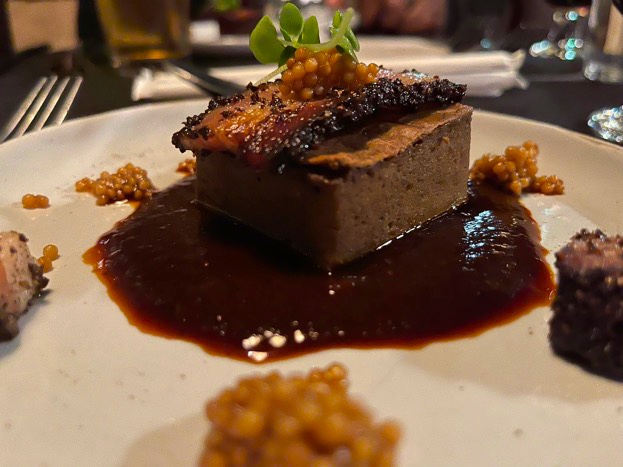 It's once again time for sweaters, crunchy leaves and Bourbon County Stout! BCS Autumn was a five course feast that set the bar high for Wednesday night celebrations. Cermak Dry Hopped Pilsner (saaz and tettnang) gave way to a full showcase of choice Bourbon County selections from new Executive Chef Henry Pariser and new Clybourn Brewhouse Head Brewer Mike Jacobs.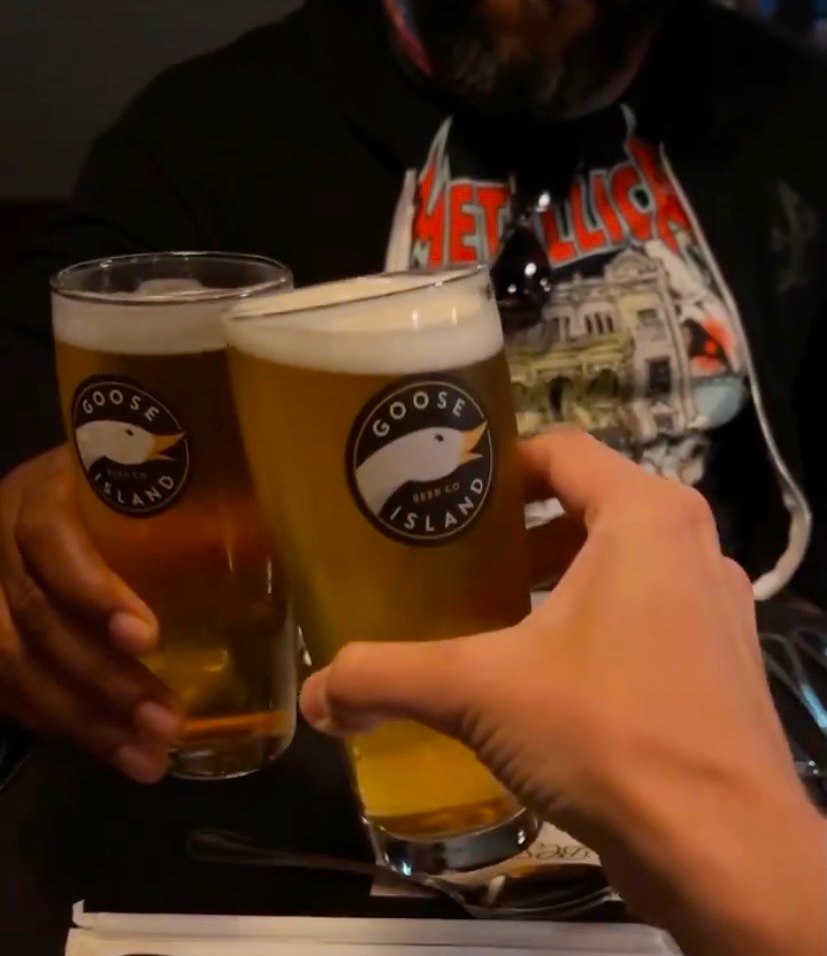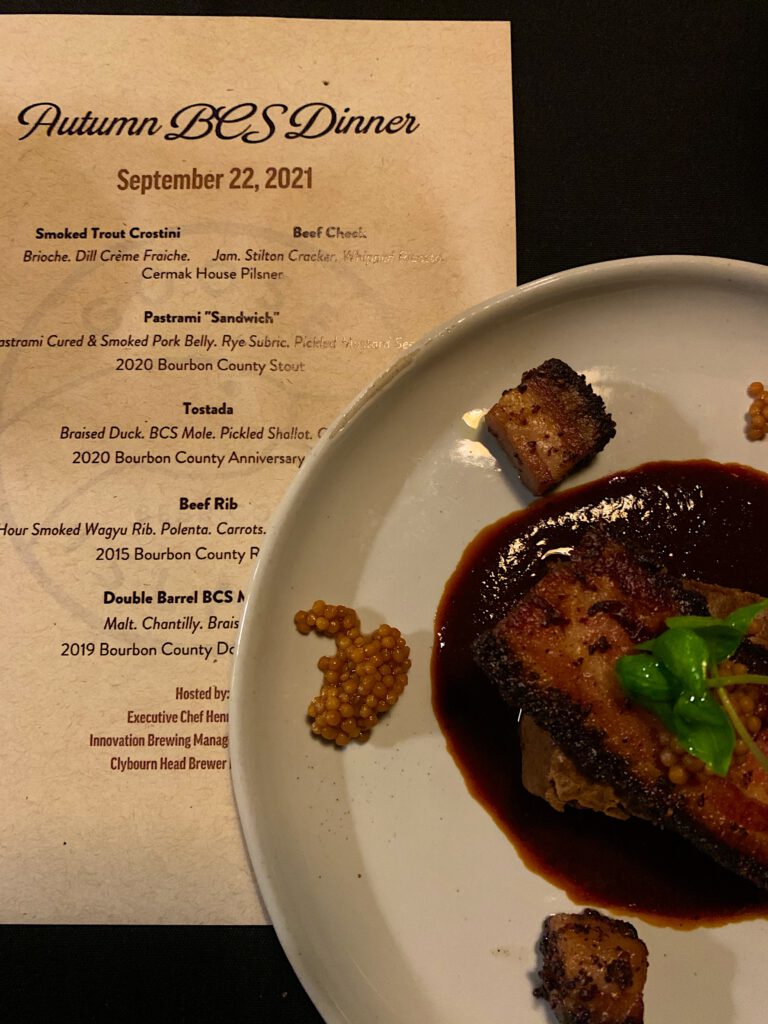 The main dish was Waygu Beef Rib braised 72 hours in BCS for the win. Goose Island Founder John Hall was in attendance. Guests were given the option to purchase Double Barrel BCS for off premise consumption.
We sat next to Porch Drinking's Mike Zoller. He wondered if they blindfolded us all if we could tell the difference between the night's lineup of BCS 2020, BCS Anniversary Stout , Bourbon County Rare 2015 and BCS Double Barrel.
There's something about that Rare, it's tannic and sharp on the nose but still reveals a silky, elegant sipping experience after all these years. Just enough acidity in there to contrast the richness in the beef that was slow cooked over BCS barrel staves in a smoker for three days.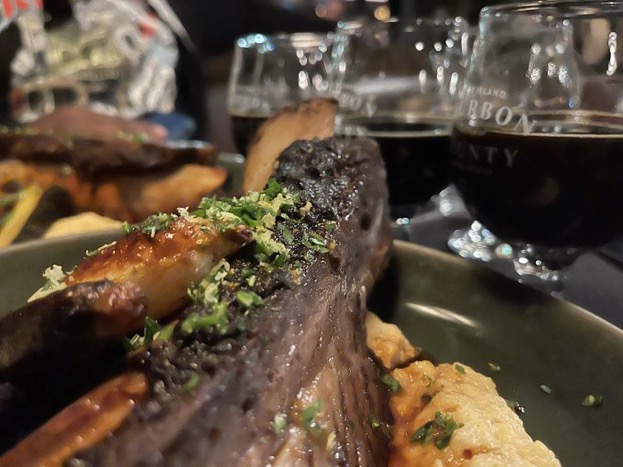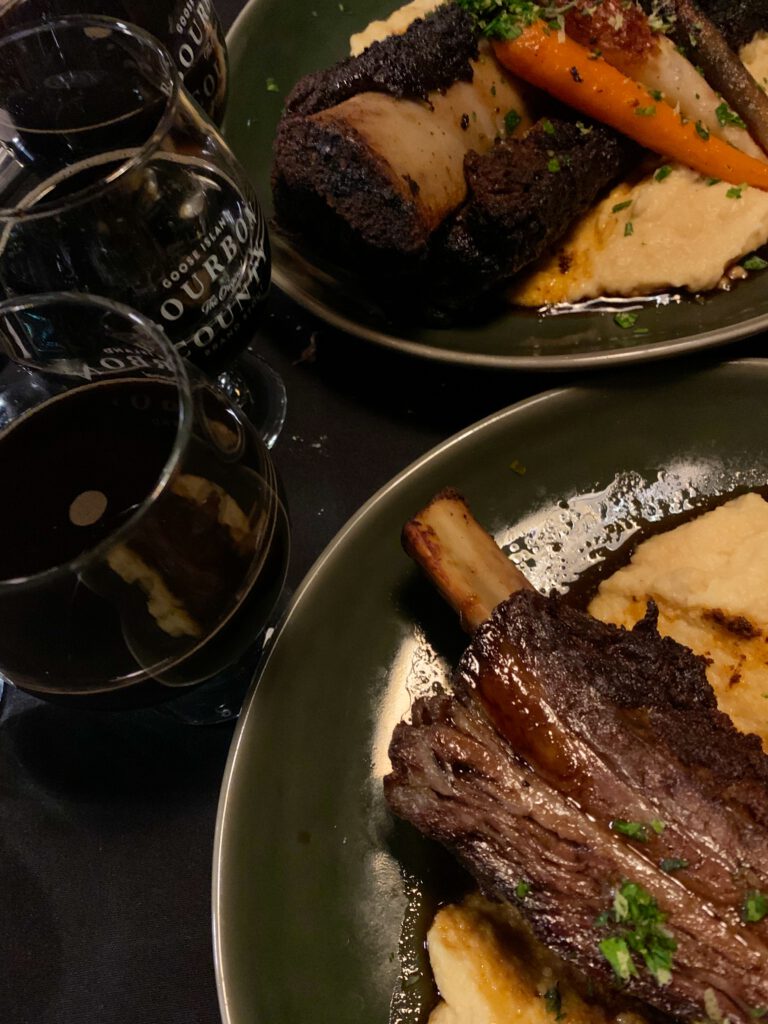 Rare was aged in 35 year old Heaven Hill casks for 2 years. Back in 2015 it was this release that really kickstarted the Reserve Series that you see today. Access to unique barrels is part of the charm when spotlighting the company's flagship stout. BCS is brewed with 30% Munich malts and darker roasted specialty malts that give a dark rye bread character.
These beers all reveal subtle, unique expressions and depending on the cask age completely differently over time. In some cases oxidation creates complimentary flavors after 3-5yrs in the bottle.
The complexities move it in the direction of dark fruits. This journey was explored with precision over the duck and 'pastrami' courses.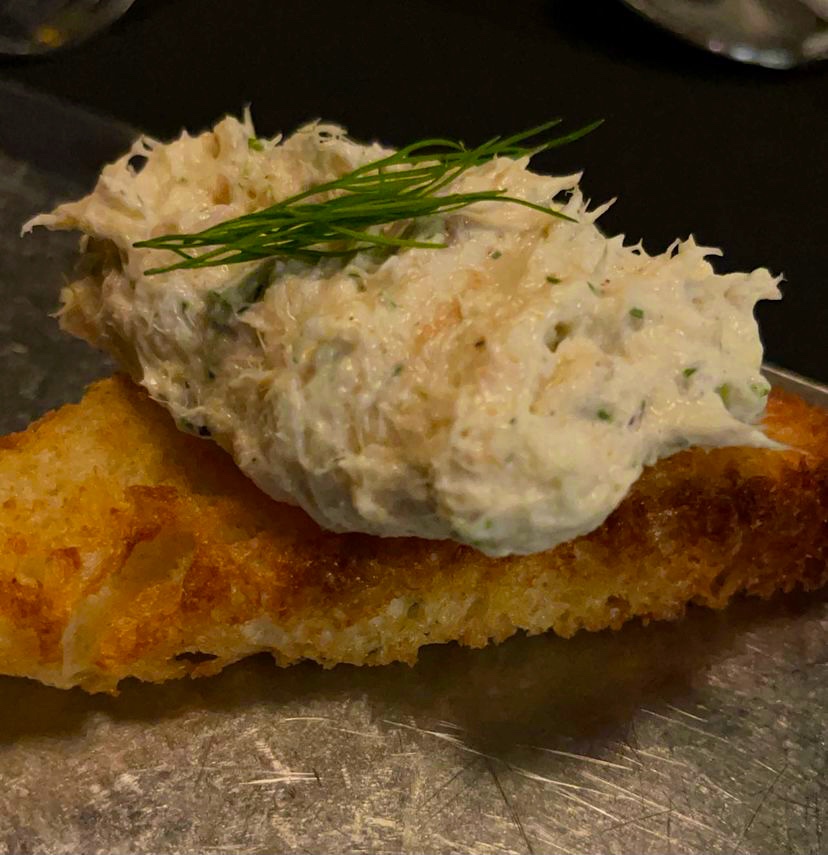 After teasing with some petite, deconstructed comfort food staple dishes, Chef Henry hit a 500 Foot Home Run with just decadence on decadence with the centerpiece dish. Goose Island left us all wondering if we can come back and do this thing right here every Wednesday? Beyond excited that GI shared this moment with us.
—Nkosi
Other Notes:
-Innovation Brewing Manager, Quinn Fuechsl led the BCS tastings.

-Executive Chef Henry Pariser studied under Thomas Keller at The French Laundry.

-Guests all received complimentary copies of the the BCS table book Grit & Grain.

-This was largest beer dinner ever held at Goose Clybourn. 20 ppl typically, tonight was 60.

-Toasted Brioche and Roasted Smoked Rainbow Trout Creme' Fraicshe Dip was my favorite dish.

-Head Brewer Mike Jacobs comes to us from Goose Island Fulton.

-The 10yr celebration of Black Friday, 2020's Anniversary Stout Aged 2yrs in Weller 12 casks was the best beer of the night.
–** denotes photo courtesy of Brad Chmielewski from the Chicago Beer Pass Podcast