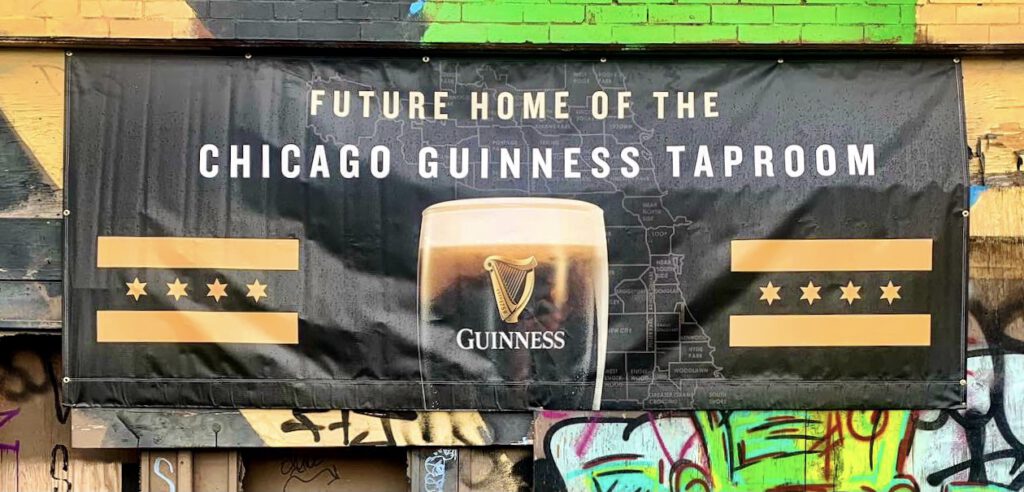 Somehow the producers of the world's most iconic stout find themselves occupying a suburban-sized lot in West Loop of all places. Guinness' newest brewpub will open in 2023 on the site of a historic railroad depot at Kinzie and Peoria. Diageo CMO, Jay Sethi, is well aware of the Constellation Brands, Ballast Point Brewery attempts to call this neighborhood home with 70 draft beers and no guests tap handles (2018-2020). " In our history we've established tremendously successful homes in Dublin and Baltimore because we embraced our community and they embraced us. Not just through the incredible beer we make, but through economic initiatives to the community."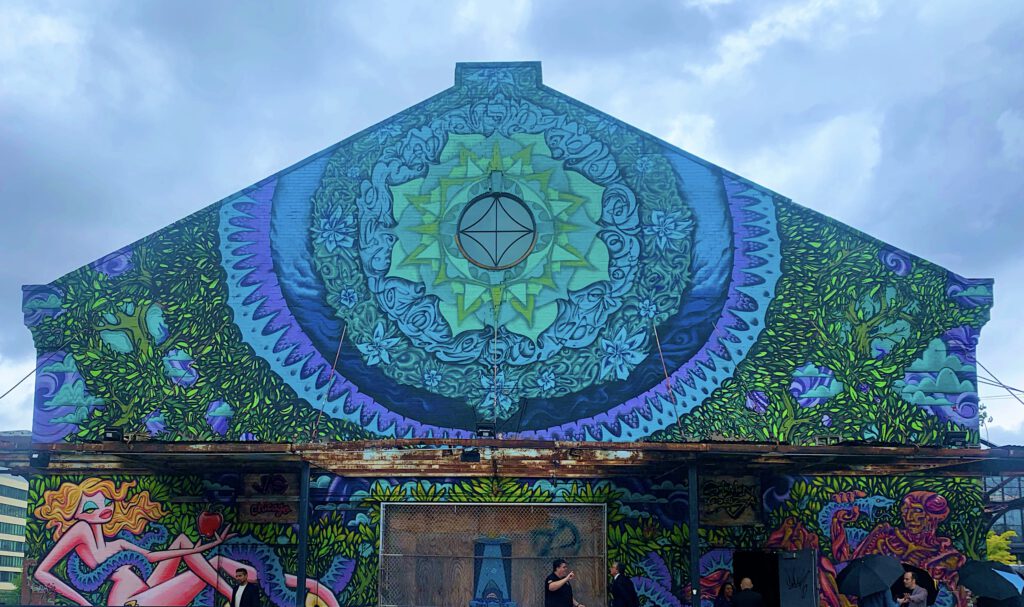 Last year the legendary brewer wasn't making as much beer due to the pandemic so they started making bread. Over 50,000 loaves of Brewer's Bread were baked and donated to the Maryland Food Repository. This Chicago brewery will feature the first ever Guinness bakery. Being a great restaurant and community gathering space will be the focus of the location.
No Head Brewer has been selected for Guinness Chicago. For now Diageo's vision is that the Guinness American Family of breweries now with teams in Baltimore and Chicago will be working closely together. With a beer community as diverse as Chicago's, I wouldn't be surprised if you see the beer from this location reflect that heritage.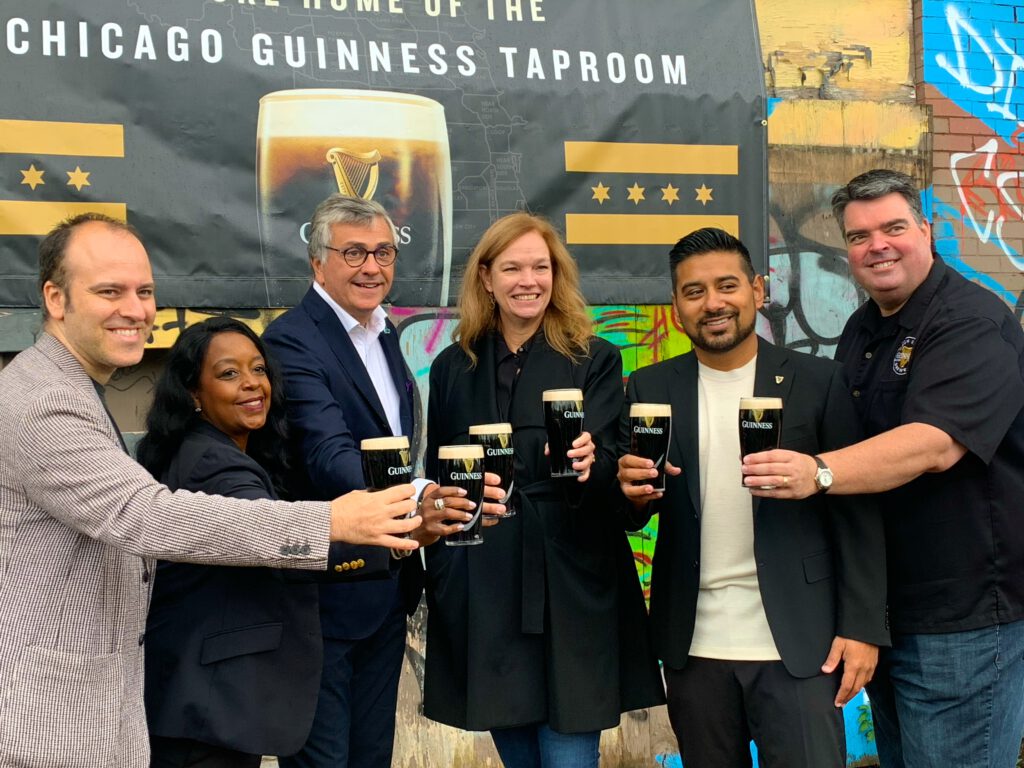 Chicago is a living, breathing museum with vibrant, historic neighborhoods. The thriving arts, restaurant and beer scenes make it an attractive destination. Taking old things and making them new again is a very Guinness thing to do. This partnership makes total sense for visitors, commuters and residents alike.
As plans formulate the possibility of local collaborations and varietals of their legendary stout from around the world are certainly in play. We're just happy that there's a revitalization planned for the former Pennsylvania Railroad Depot that includes a world class brewery.
—Nkosi
Other Notes:
-Guinness Irish Stout will still be imported from St. James's Gate
-375 N. Morgan St is the official address of the site.
-Diageo Chief Marketing Officer, Jay Sethi is a Chicagoland Native
-The new brewery has a 15,000 sq footprint.
-Chicago is the second largest sales market for Guinness brands
-The Guiness Chicago Taproom will include outdoor dining and plans to go live St. Patrick's Day 2023