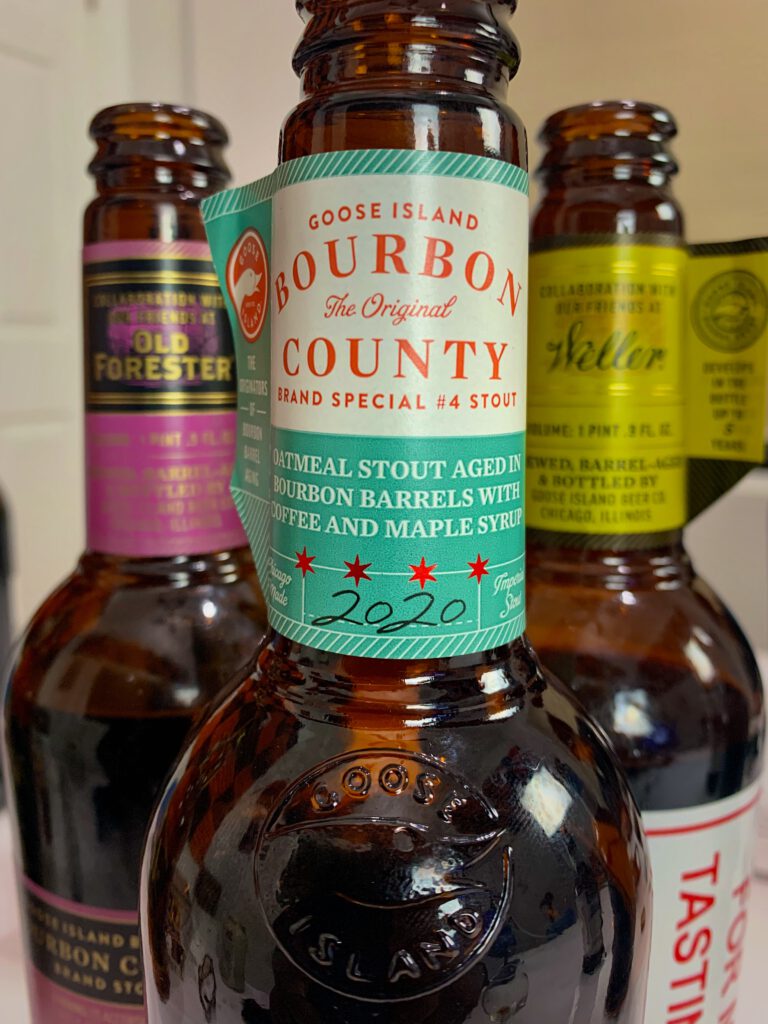 Black Friday Preview Night
__________________________________________________________________________________________________________________
Hosted By:
Keith Gabbett, Brewmaster
Michael Smith, Sr. Brand Manager
Mike Siegel, R&D Manager
Todd Ashmann, President
__________________________________________________________________________________________________________________
The hope is that these beers resonate most with the people of Chicago who have made Bourbon County what it is today.

—Brewmaster, Keith Gabbett
Every January brewers and lab technicians begin a three round trial process to determine the next release of Bourbon County Stout variants. What worked for a number of years was for brewers to just add ingredients that sounded interesting.
Lately the goal has been to create an inclusive concept that resonates with an audience. Something that people can connect with instead of just focusing on additions to the base recipe. Storytelling has always been part of the fabric at Goose Island. These beer concepts often become a celebration of refined ideas that bring brewers to life by highlighting their passions.
Most of the lineup consists of concepts that have been worked on for years and are all very personal to the team. Goose deserves a lot of credit for producing a lineup with integrity. Flavors are emphasized but nothing has an overtly candied profile.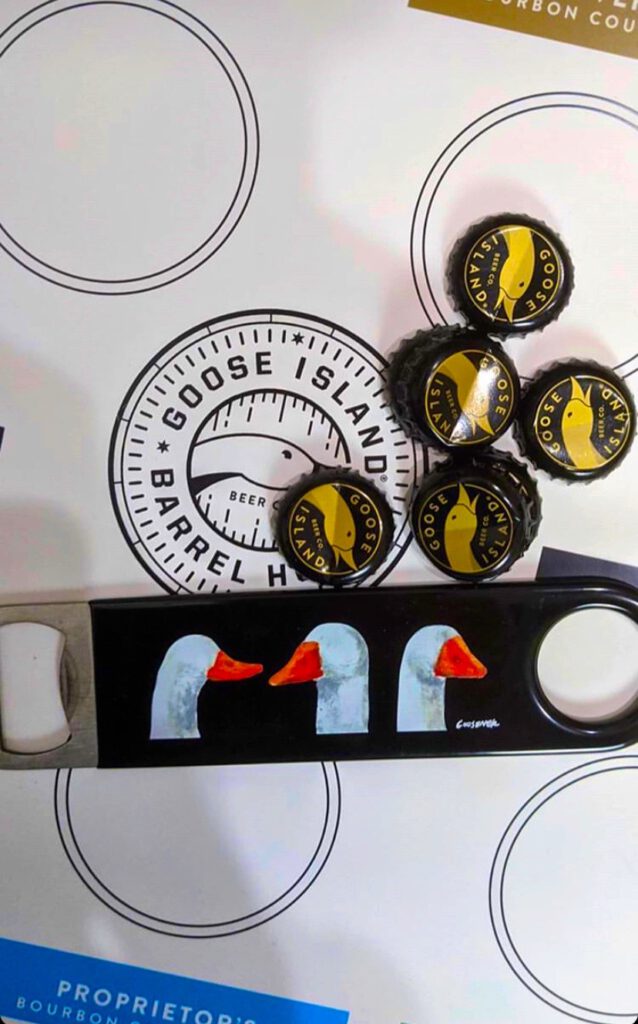 Bourbon County Special #4 (Oatmeal Stout, Maple Syrup, Coffee)
4 ingredients – oatmeal stout, maple syrup, two coffee additions. The name is an homage to when you're at a diner and see dozens of specials on your laminated menu.
A version of this beer actually made an appearance last year on draft at Black Friday as Fulton Morning Stout and was the top seller that day.
An iteration known as Brunch Stout was born on the two bbl pilot system three years ago featuring toasted caramelized oats, maple syrup and coffee purchased for the Café De Olla release.
Out of respect for BCS it was given an alternate name at the time as to not detract from the Black Friday lineup.
Many will fall in love with this one. There's just a touch of BA maple syrup sweetness to counter any coffee bitterness. Concentrated cold coffee delivers a distinct, silky blueberry note with a nutty, roasty bitterness on the palate.
For optimal aromatics the beer was then circulated on whole beans- Intelligentsia Ethiopian Metad Buku to deliver those classic BCS Coffee vibes from it's 2010 debut.
No.4 embodies the very best aspects of the Goose Island relationship with their next door neighbors at Intelligentsia.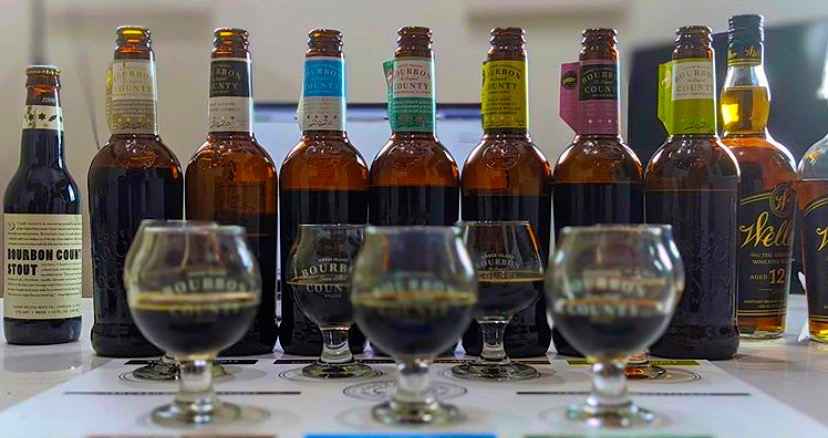 Bourbon County Kentucky Fog (Clover Honey, Earl Grey Tea, Black Tea)
Easily the most polarizing beer in the collection. Without any understanding of what Kentucky Fog is, the intent of this beer could be lost on some drinkers. It's quite the sensory experience even for folks who enjoy a range of cocktails and started a bourbon collection during the lockdown.
The cocktail Kentucky Fog has been described in some circles as a whisky sour meets an earl grey tea latte. Without that context framing it was harder to appreciate the fragrant, lemon lime notes of bergamot.
Goose is always looking to bring something new and unique to the public.. this is most certainly that. You could make the argument that Fog is a better fit for their Cooper's Project, the series that intentionally steps in an experimental direction with barrel releases. But if you do that we miss out expanding the scope of BCS.
Tea has never before been incorporated by the team for Black Friday. Aromatics of the Earl Grey are very prominent. Goose has no intention of pigeon-holing BCS variants into specific categories, this is prime example of that philosophy as we've never seen a shift this bold in the core annual lineup.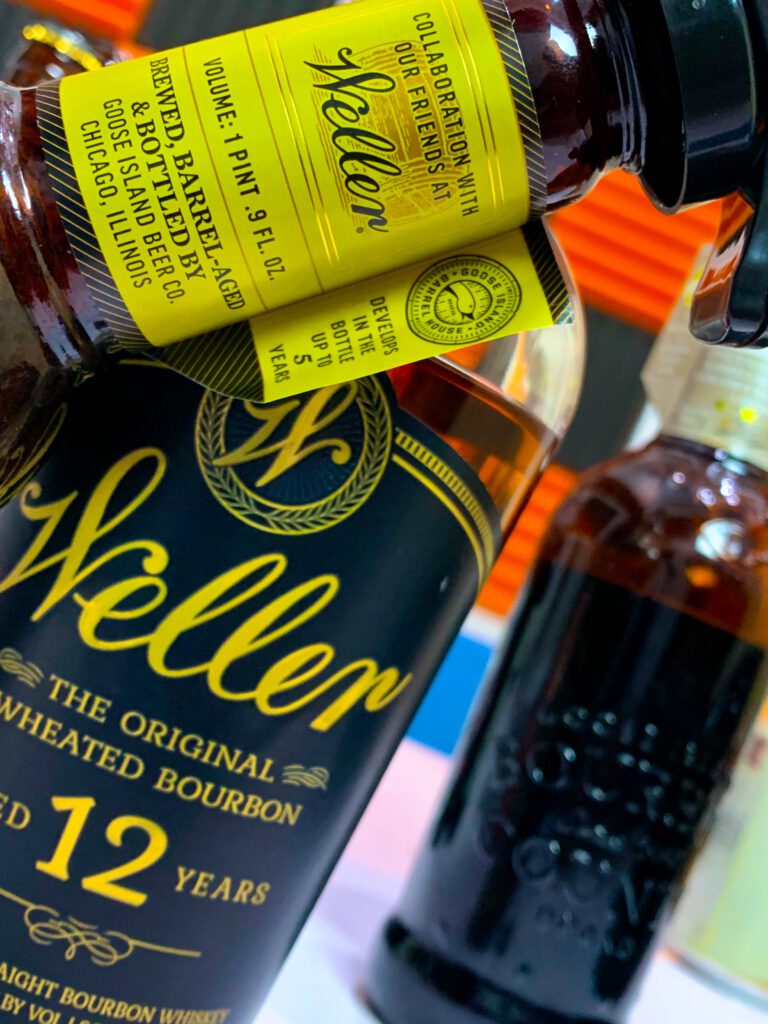 Birthday Bourbon & Anniversary
These are unique and delicious barrels that were hand selected by Master Distillers who consider them to be the pinnacle of their creations. It showcases the continuation of a unique idea. Kentucky's proximity to Chicago means barrels arrive in 5 hours, wet and in great condition.
Let's start by saying that the mighty Goose Island Beer Company is probably the biggest reason why we started drinking bourbon.
Weller 12 and Old Forester Birthday Bourbon barrels are not plentiful so these will likely have a smaller footprint of Chicago and Kentucky only. Goose was targeting less kegs this year even before the pandemic hit. In the case of this pair, 100% of it was bottled.
GI is without peer when it comes to fostering relationships for some of the most memorable reserve beers ever released.
23yr old Pappy Van Winkle barrels (Rare 2010), 35yr old Heaven Hill barrels (Rare 2015).. when you sip expressions like those next to OG BCS you're going to notice beautiful complexities.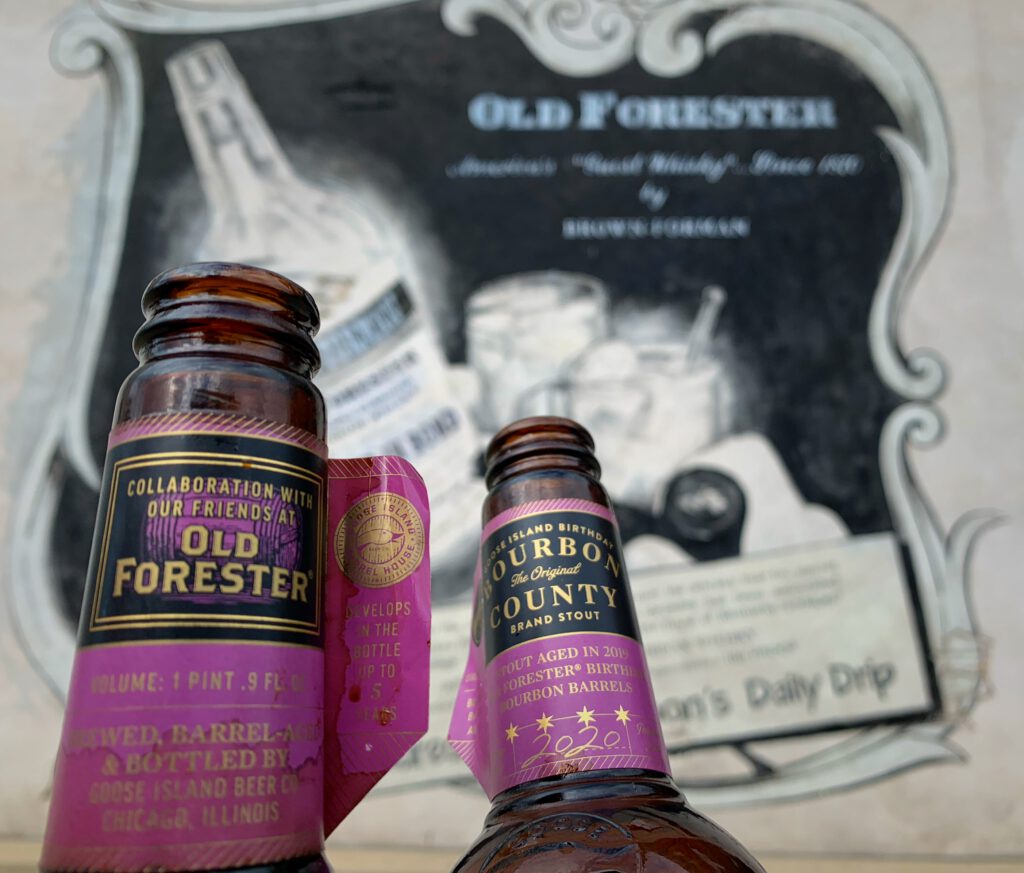 Anniversary Bourbon County Stout ( 2yrs in Weller 12 barrels)
OG BCS is aged for a year in a collection of barrels from Heaven Hill, Wild Turkey and Buffalo Trace. Two years in a barrel is the edge of GI's comfort zone when aging a beer to be bottled. There have been draft only releases aged up to five years in the past.
We all know how special these bourbons are to us and to the bourbon industry. This is my favorite beer of the 2020 lineup. There's a richness in and a gravity that makes it feel like a special occasion sipper.
This is ultimately Greg Hall's beer…it's our job not to fuck it up.

—Mike Siegel

Birthday Bourbon County Stout (Old Forester Birthday Bourbon barrels)
The day Goose heard these 11yr old Brown-Forman barrels were available it was like a fire drill at the brewery to secure them.
With Birthday BCS there's an opportunity to resonate with spirits drinkers who don't quite understand the radiant, nuanced layers of the beer category.

The box packaging marries the George Gervin Brown monogram stamp with the classic black and white Bourbon County Stout logo. The result is a softer, more tropical fruit forward version of the Original. Faints hints of dried fruit and macadamia nut round out the finish.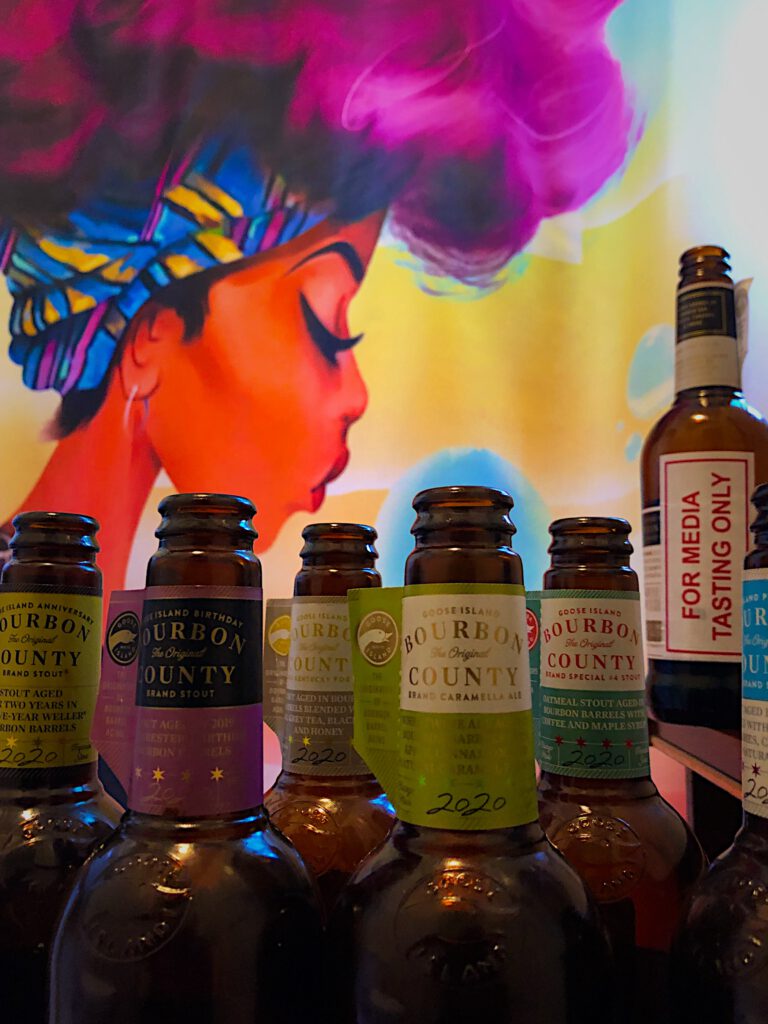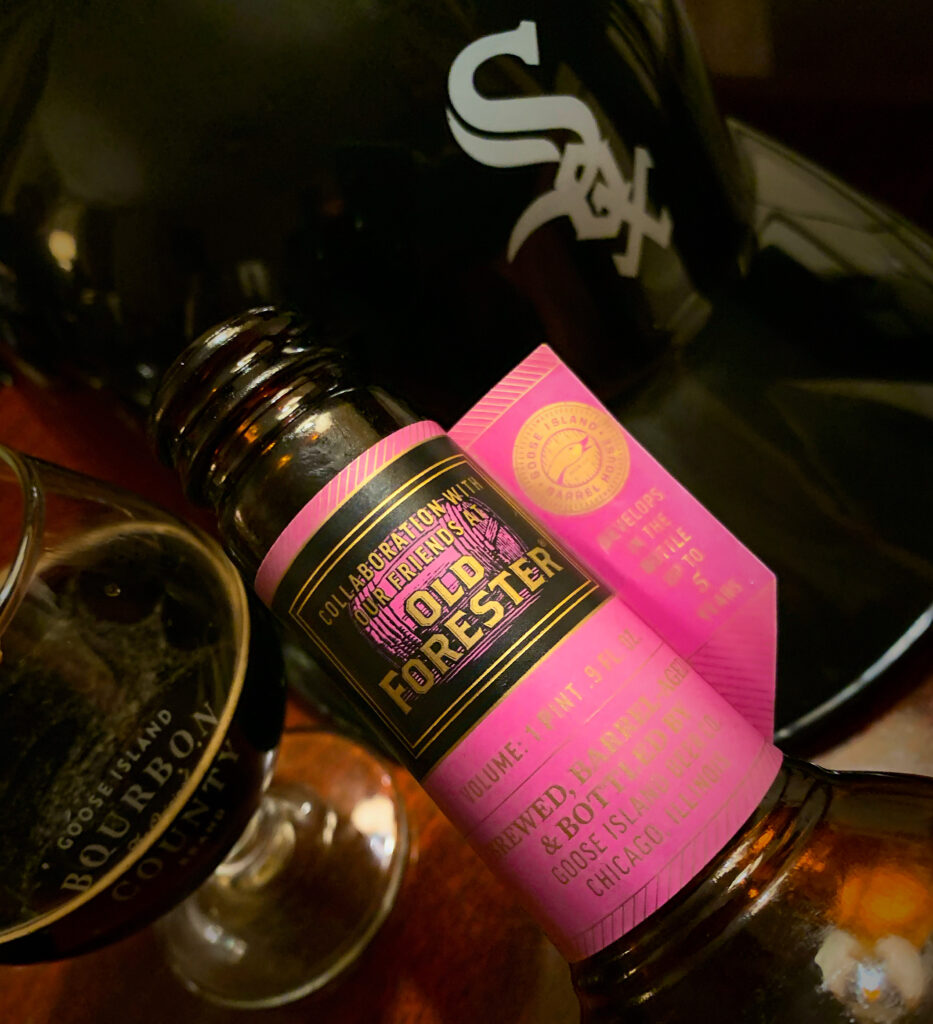 Favorite Zoom Chat Question of the Night:
Q – How long will these beers be available at Clybourn?
A – I don't know, till they sellout, I guess.
Proprietor's Bourbon County Stout (Pistachios, Cacao Nibs, Amarena Cherries)
We can safely say there were probably more pistachios added to this beer than any beer ever. The end result reminds you a bit of a Rainbow Cone.
Flavorful Italian cherries are the character takeaway I recall the most on this one.
Bourbon County Carmella Ale (Apple, Cinnamon, Caramel Wheatwine in Larceny barrels )
Carmella is an example of an idea that was developed for three years in the company's internal competition and presented again until it became something rad. Wheatwine shows restraint with 'bourbon character' compared to its siblings.
The bourbon is more of a layering piece that lets the other ingredients shine. The predominate flavors in bourbon are there without a doubt. It's all just well integrated because of the cassia bark and caramel.
This autumnal shift in wheatwine was achieved by removing water from apple juice concentrate. The juice is the consistency of syrup when added. Without this step they would have altered the texture and diluted the beer to near 11% ABV.
Vietnamese Saigon Cassia Bark is becoming a house favorite as the cinnamon of choice at Fulton. It's in Wheatwine and Lost Palate this year and has been in three previous Bourbon County releases including Prop '14.
—Nkosi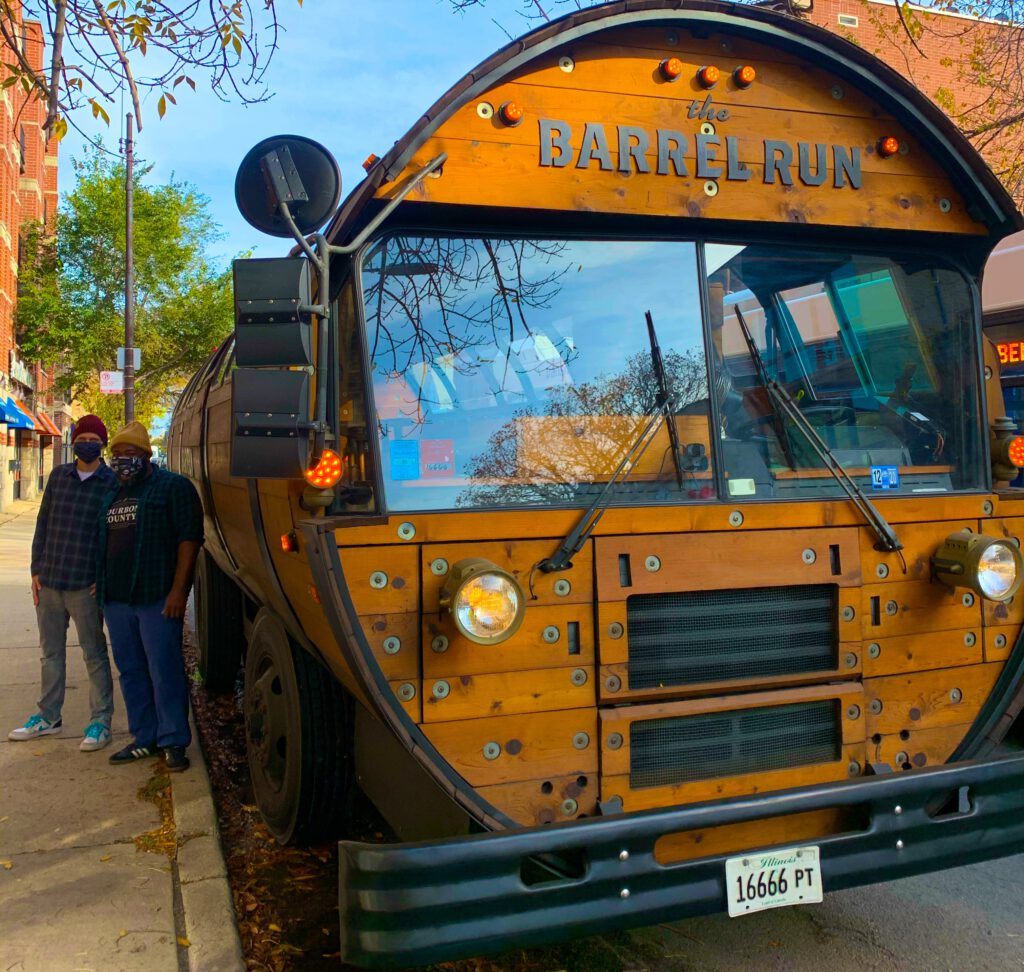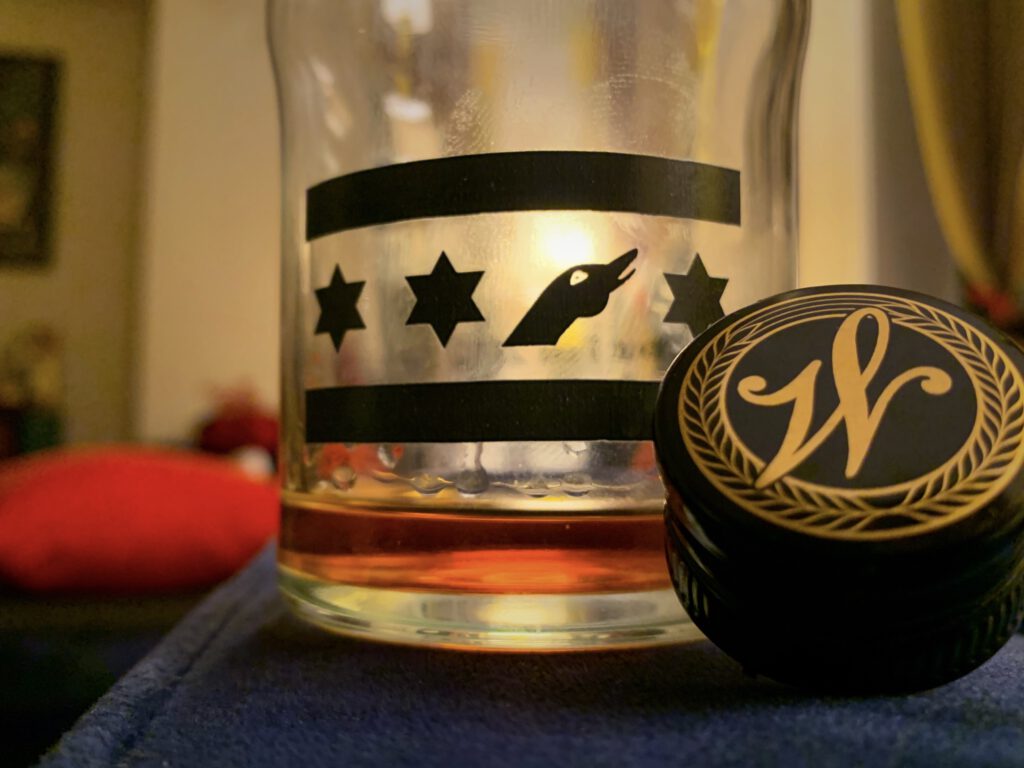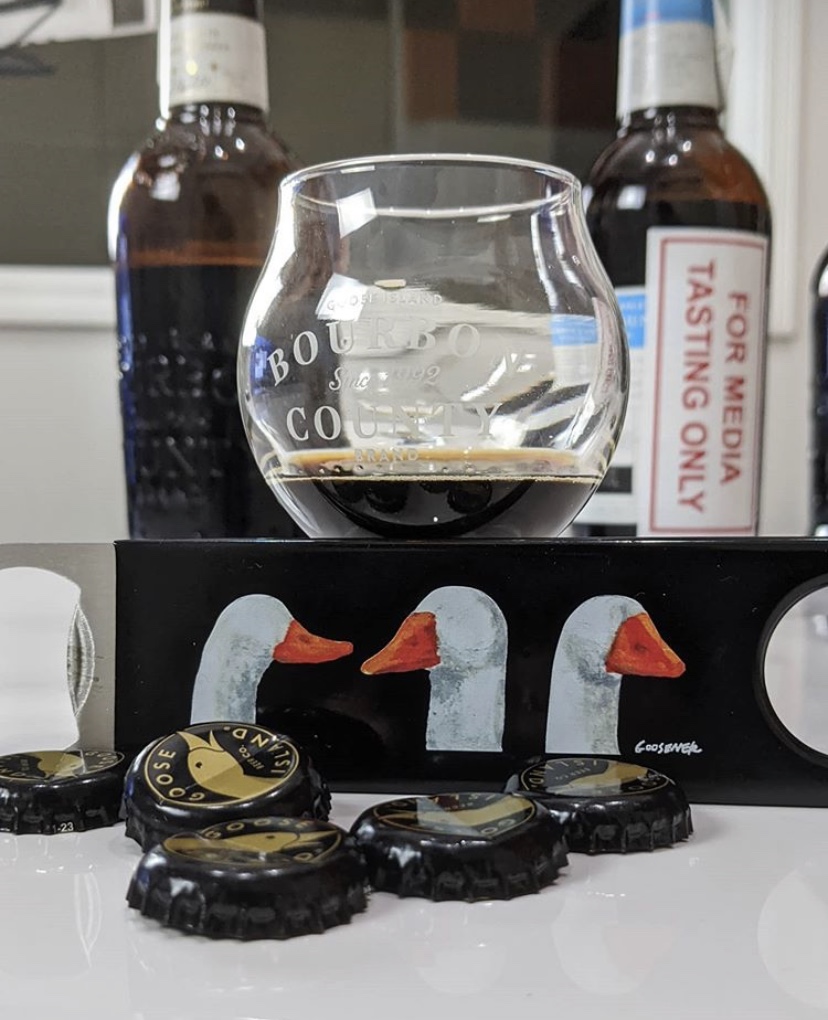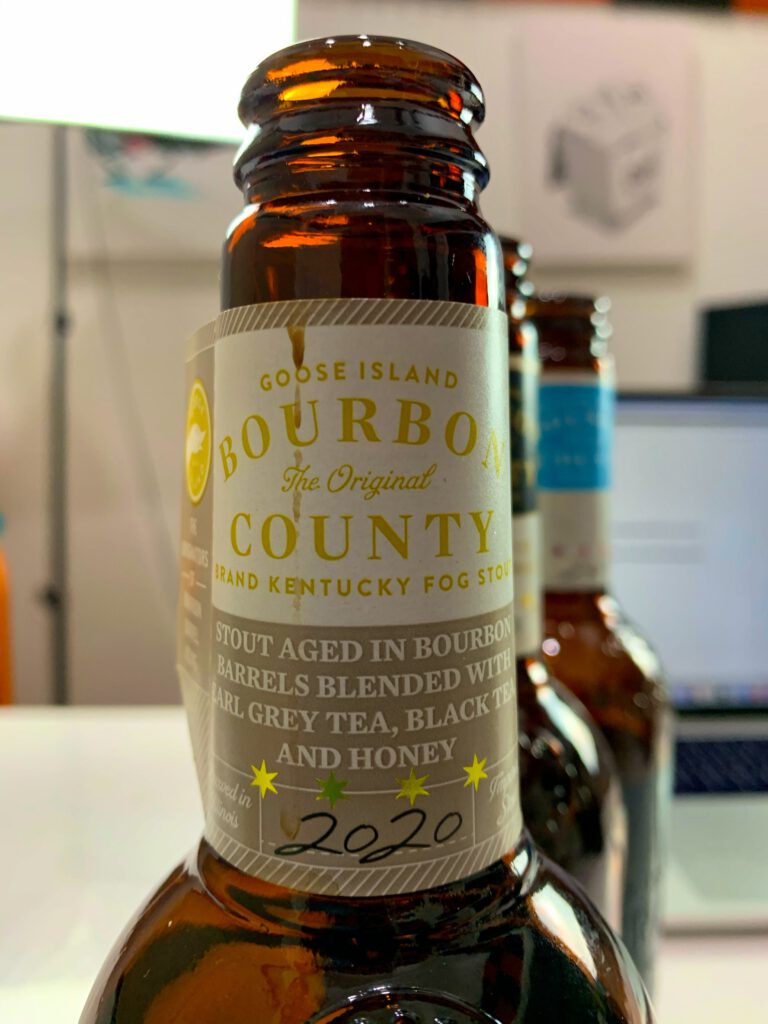 Other Notes:
-"When you map Goose Island Fulton Street Brewery, we're about 200 feet closer to Sox Park than we are Wrigley Field. " —President, Todd Ashmann
-Our tasting adventures took place with Beerad at the Chicago Beer Pass Studio where we record episodes weekly. Studio photos courtesy of Brad Chmielewski
-This year's virtual tasting was a Wednesday Night Zoom call hosted by the Goose crew and friends.
–Bissel Maple Farm was given BCS barrels to age syrup for a future date.
–Goose hopes the relationship with Brown-Forman continues going forward. They could potentially release a different Birthday Bourbon every year. This would follow the trend of the source bourbon release of that is meant to be different annually.
-The Original Bourbon County Brand Stout was a top 2 offering this year in my book. After taking a year away from it, I thoroughly enjoyed how the smoke and barrel character were just as present as those flourless chocolate cake vibes we've come to know from the OG. A welcoming balance, after revisiting the full lineup in reverse order it holds its own, and in most cases surpasses every beer in this release.