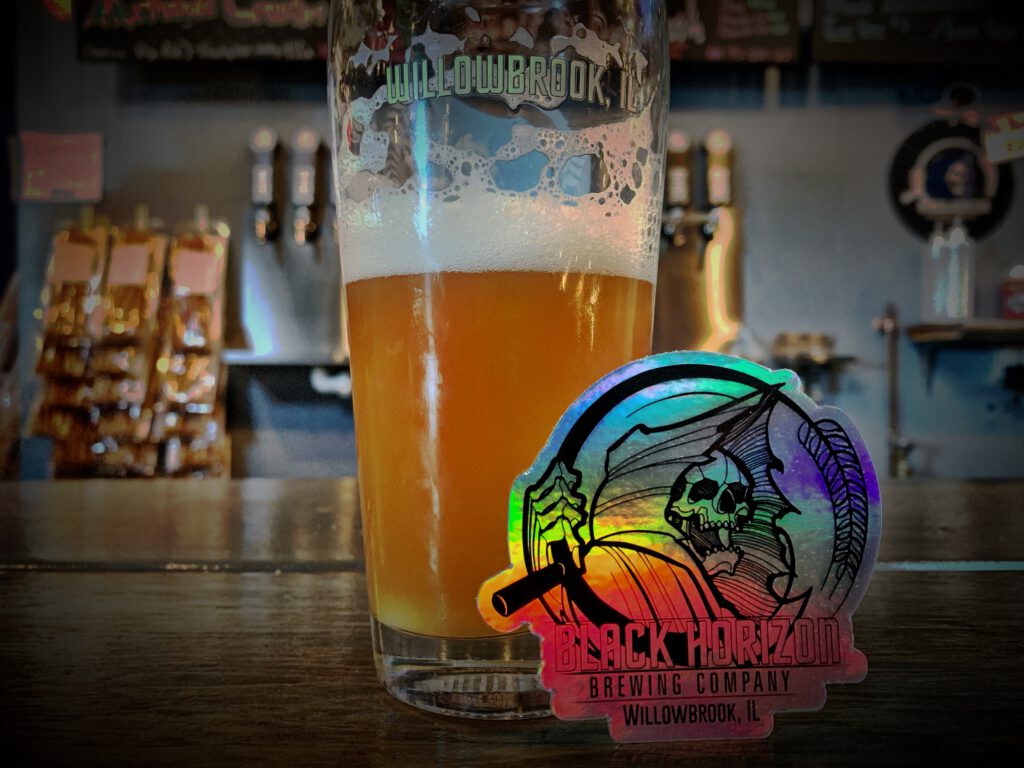 Charles St. Clair is a full time Network Engineer that truly enjoys interacting with people, you have to love connecting with people in this business. The idea to open a brewery was formed back in 2014 but access to capital held up their opening date until 2017. No one really wanted banks heavily involved so they operated on a minimal budget with funding from friends and family to get launched..Willowbrook turned 3 this past Summer.
The process to open his location in the west burbs was fairly smooth and welcoming. All the surrounding communities – Darien, Woodridge, Hinsdale and Burr Ridge all wanted a brewery in their town. At the time Charles lived in Hinsdale, the Head Brewer lived in Downers Grove and the third partner lived in Aurora. They needed a central location but never in a million years did they think it would be in Willowbrook.
Nothing like this has ever existed in this Dupage County village so Charles and team had to write the license for the town ordinance because that type of liquor license didn't exist. Black Horizon first crossed our radar when Gin Barrel Aged Fool Me once won a Bronze Medal in the Classic Beer Styles Category at FOBAB 2018.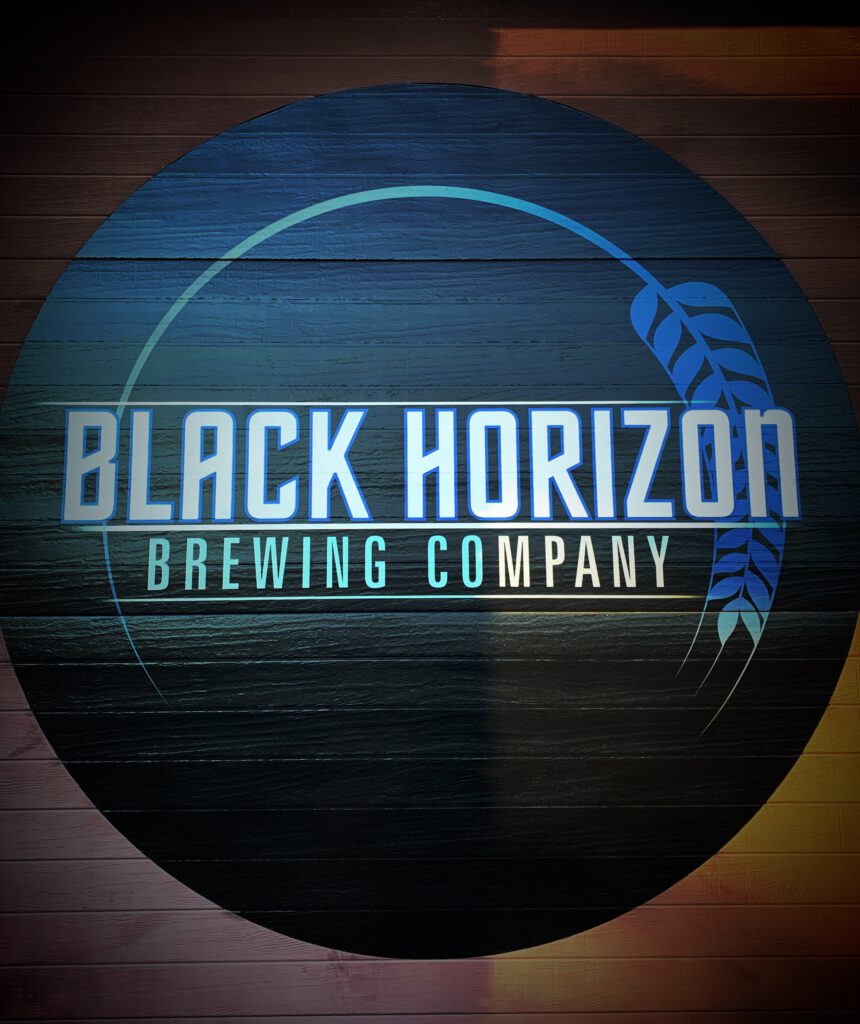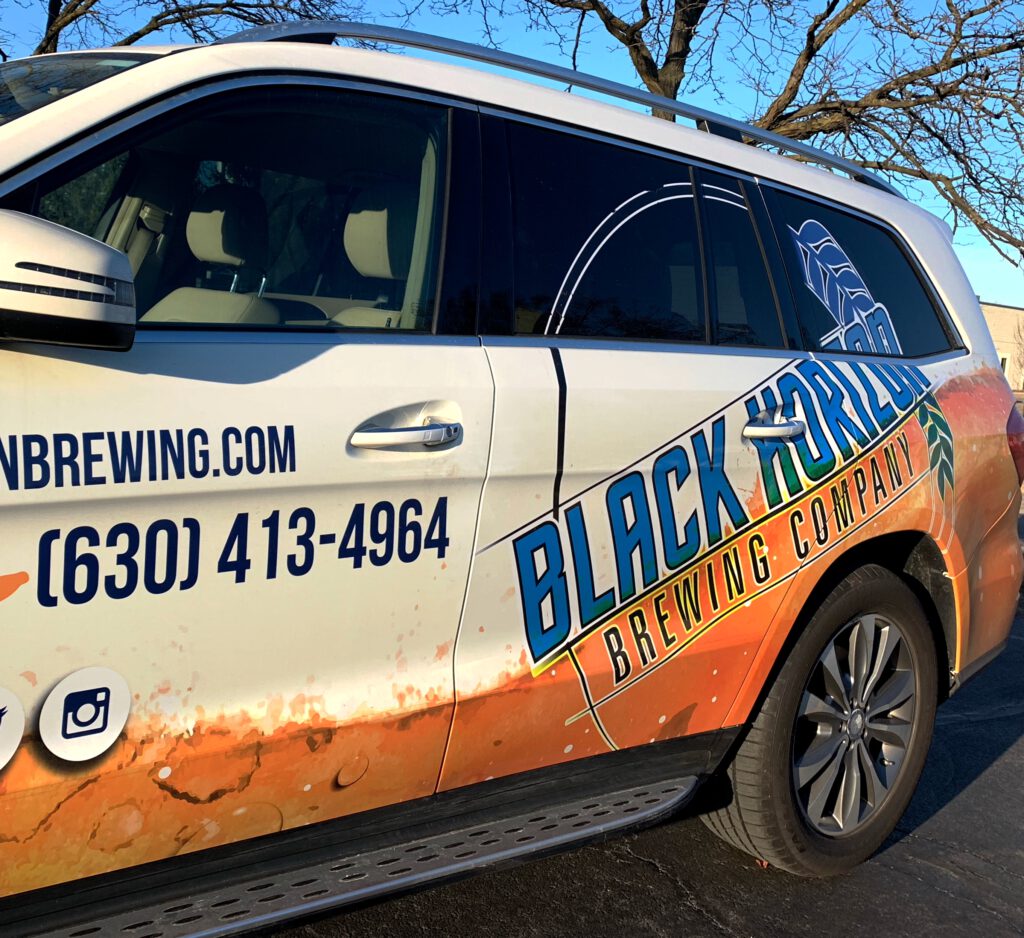 The clientele here is diverse due to its proximity to Latin communities near I-55 Stevenson Expressway. There are also a pair of National Laboratories near by Fermilab (Batavia) and the largest lab in the Midwest, Argonne in Lemont, IL.
During our visit we were greeted by the classic industrial park setup. It's part of a route that saw us hit up Whiskey Hill then Ike & Oak. There were about 13 beers on draft, we asked what we should try if we're just grabbing one. To my delight Charles poured us Night if the Hunt Belgian Dubbel. It was one of the first recipes he perfected before deciding to open this joint. Its everything you want in a malt forward ale…candied fruit, hints of toffee, big, herbal hops. This beer is a win all day.
I'd recommending making this location part of your next western suburb romp.
—Nkosi