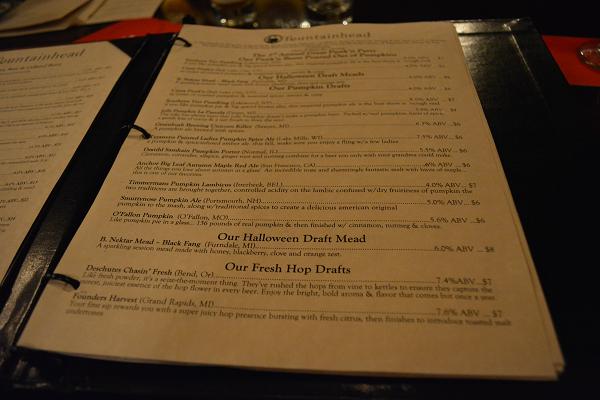 This past Tuesday was Fountainhead's 3rd Annual Great Punk'n Party, the Fountainhead's tribute to the pumpkin.  I had a great time at last year's event so I made sure to hit this one up again.This year they had plenty of pumpkin beer, pumpkin cocktails, and even a pumpkin carving contest.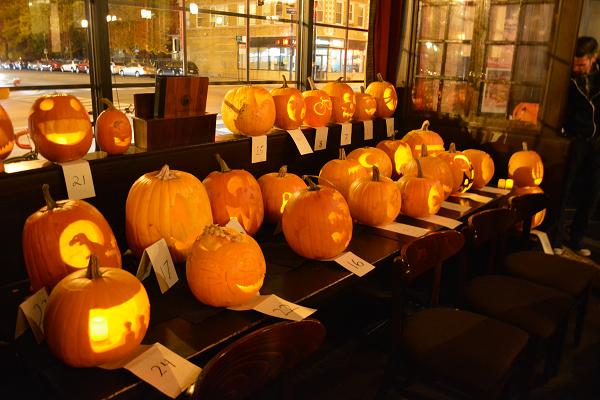 I started the night off with a glass of Greenbush Unicorn Killer. This pumpkin beer was very different from pumpkin beers I had this year. A lot of pumpkin beers tend to go for the pumpkin pie in a bottle taste but this one was very subtle with the pumpkin flavor. It also surprisingly bitter rather than sweet. I enjoyed it but I could see it surprising some fans of pumpkin beers.
After a drink at the beer, we grabbed a table for dinner. While browsing the menu, we snacked on roasted pumpkin seeds seasoned with Old Bay. It had been a while since I'd been here and noticed quite a few changes since Cleetus Friedman took over as executive chef. There were a few tough choices on the menu but the chef came over and helped us make our decisions.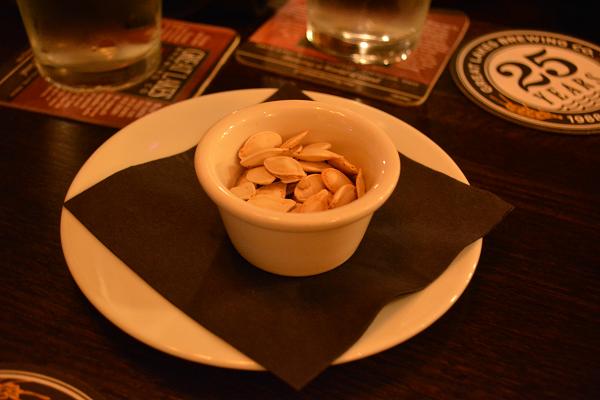 We ordered one of the True Maryland Crab Cakes. Cleetus, a Baltimore native, explained that a true Maryland crab cake is hard to find in Chicago but that he takes pride in the ones served at Fountainhead. The crab cake did not disappoint, I only wish we had ordered another.
For the main dish, I ordered the Fountainhead Burger while my wife (woo!!!) opted for the Cleetus Burger (a half pound lamb burger topped with tzatziki and a fried pickle). For drinks, I had a glass of Southern Tier Pumking gravity poured from a pumpkin. They also had Uinta Punk'n on gravity pour from a pumpkin. It's always cool and novel to get your pumpkin beer tapped directly from the "source", out of a pumpkin.
After we finished the burgers, we tried the pumpkin creme brulee. The dessert was excellent and we washed it down with some B. Nektar Black Fang, a refreshing spiced blackberry mead. Overall, another good night out at the Fountainhead. Cheers and Happy Halloween!