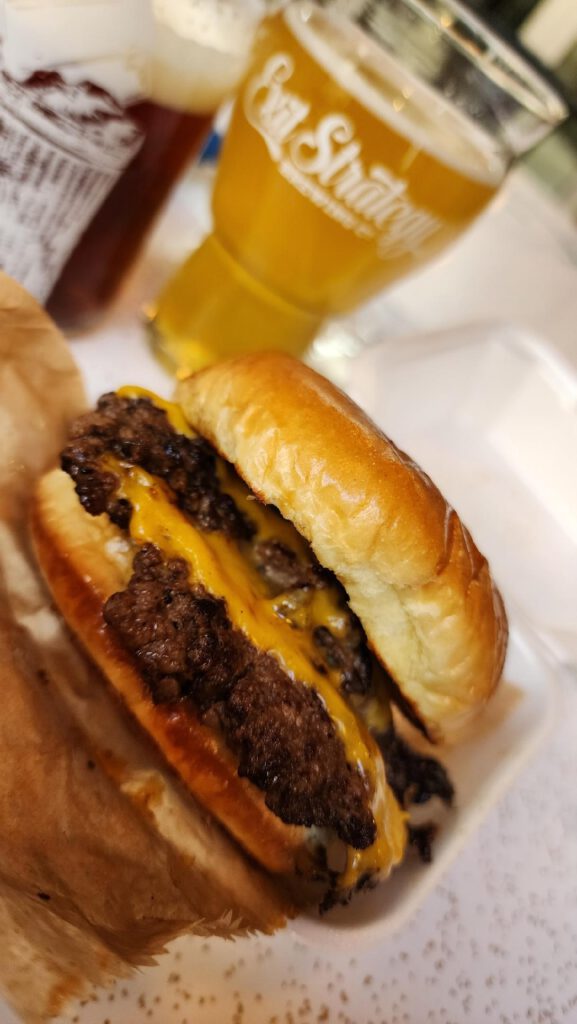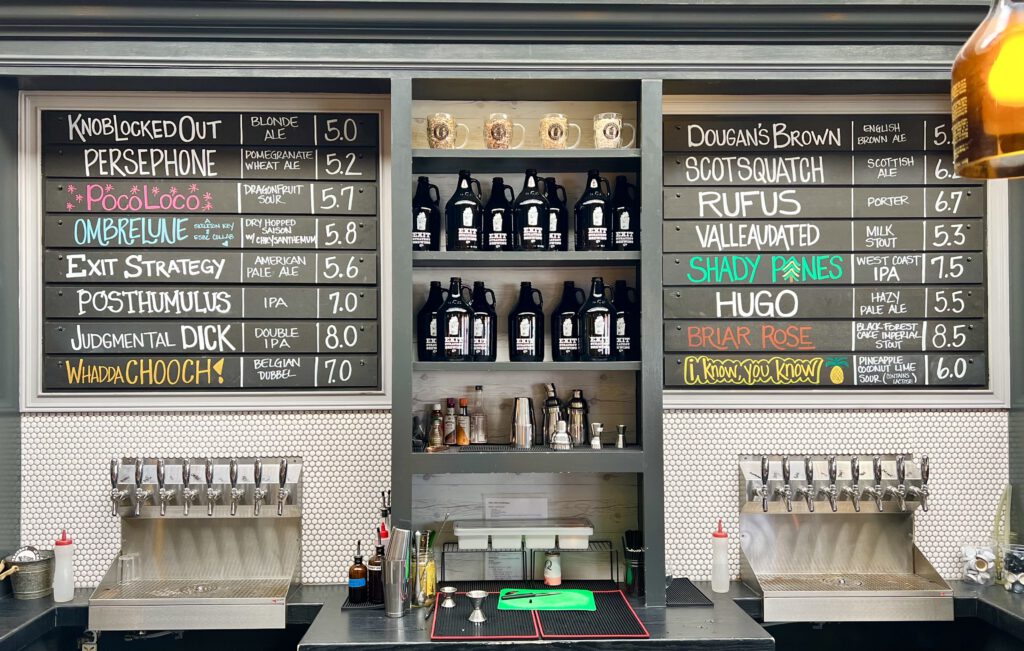 It's hard to explain the phenomenon that is A Biker Dude Smash Burgers. Every weekend he pops up at select suburban breweries and full on fucking frenzy ensues. Some customers follow him from stop to stop like their favorite jam band.
Burgers are sold out in a blink. Folks in attendance today report previous lines forming as early as an hour ahead of orders being placed. We are no stranger to leaving occupied Chicago for an adventure, so we caught up with the crew at the closest location to the city on their romp- Exit Strategy Brewing in Forest Park, IL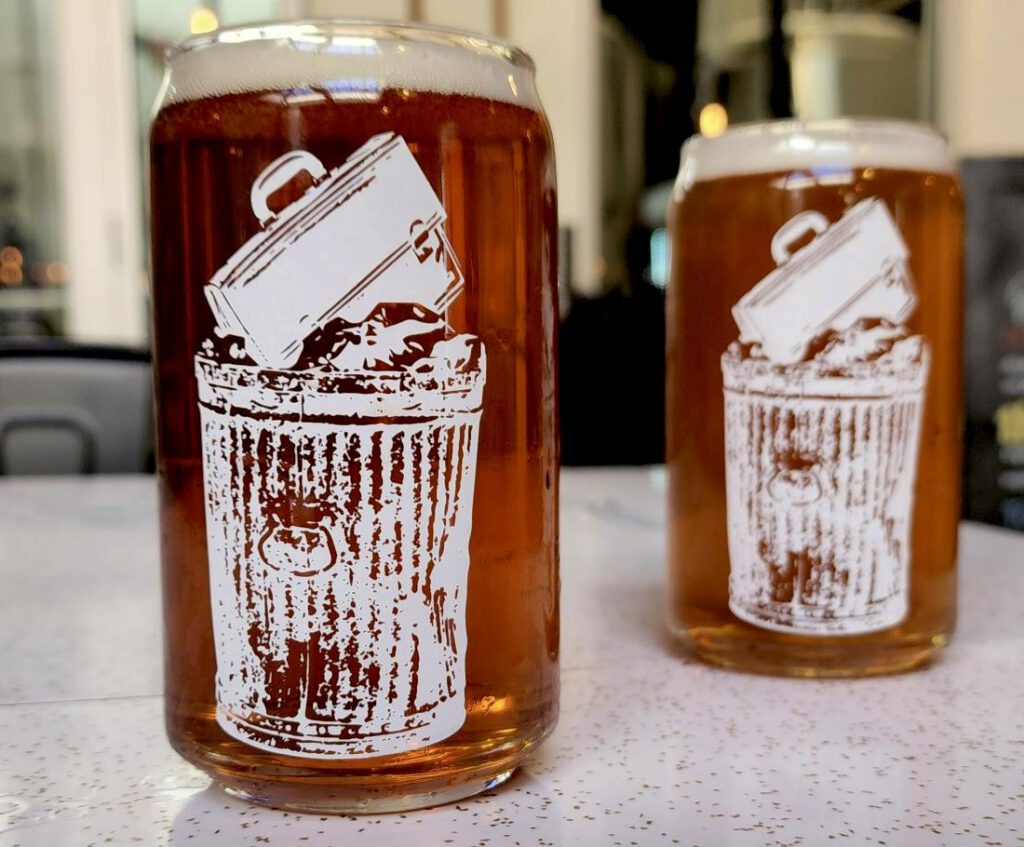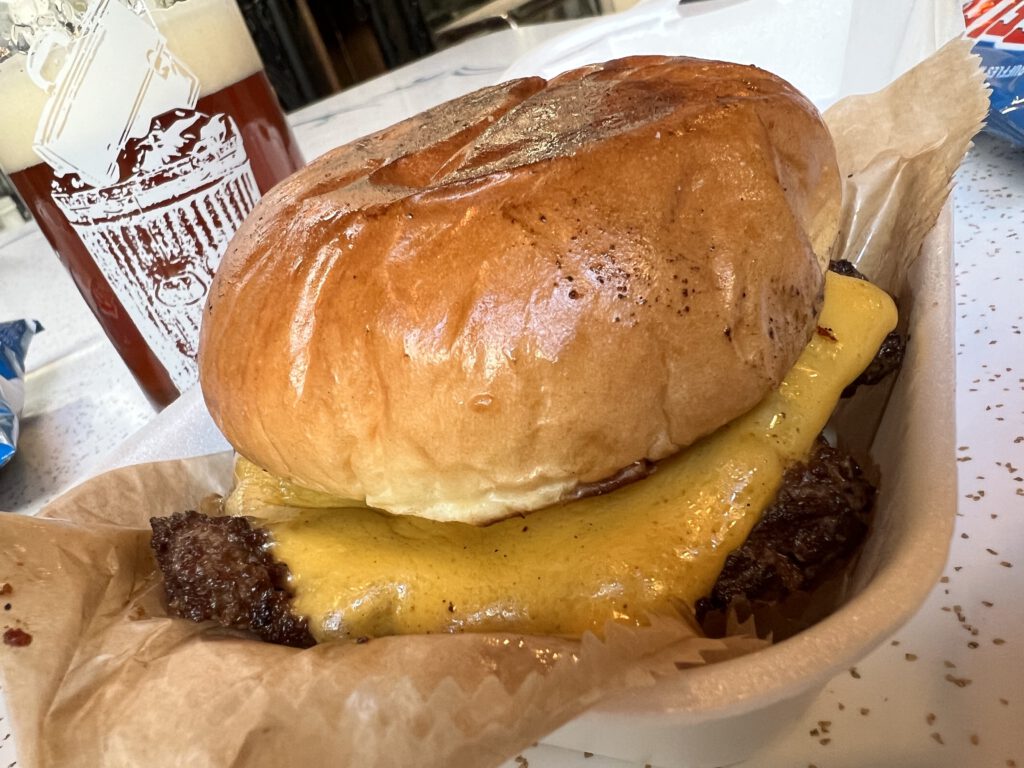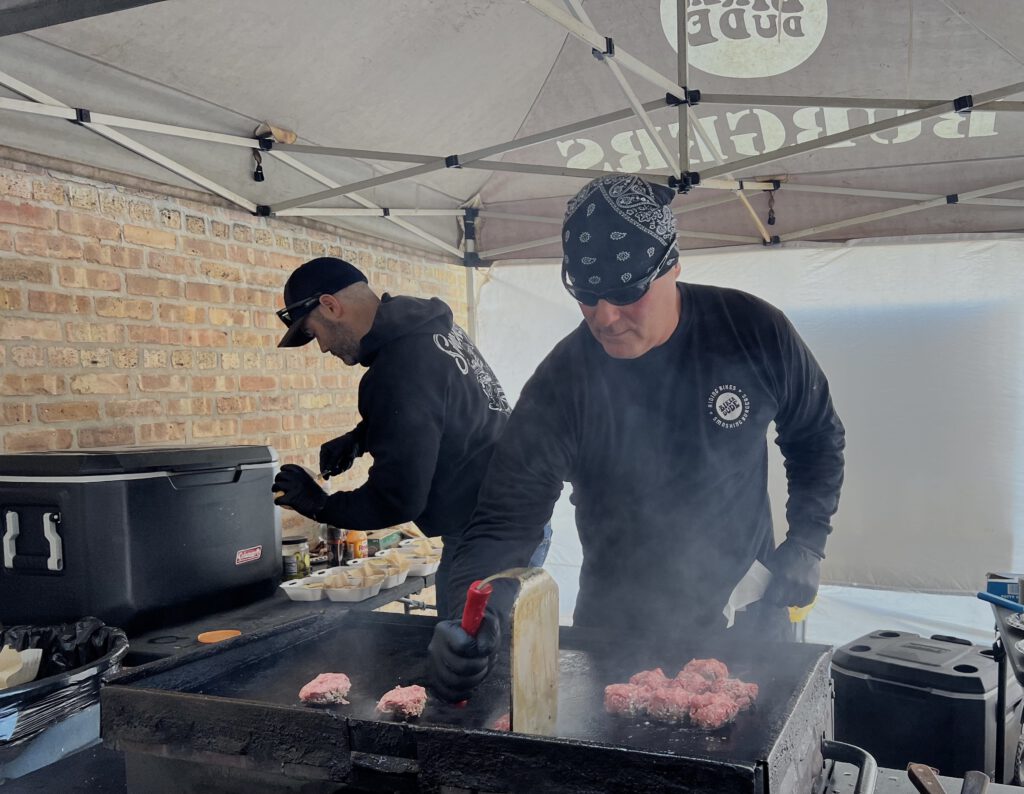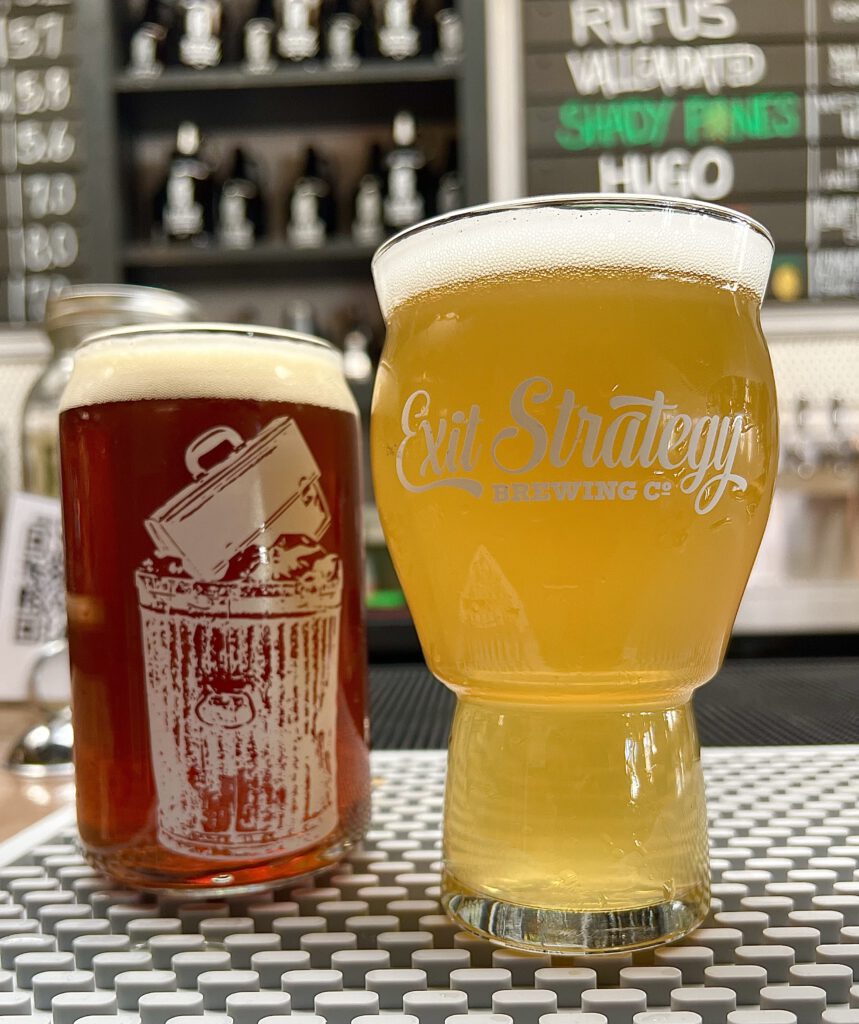 Biker Dude shows up with a 3 person crew for the festivities. The patties are made to order and pressed from a local butcher blend that includes steak and brisket, then seasoned with his proprietary spices. It's in many ways a gourmet version of what Shake Shack could offer..but way more rad. Usually you chose from 3 options, the most popular is the dreamy triple smash Stoner Burger. These are righteous creations that don't even require sides. 
Part of the appeal is that over the past 3yrs Biker Dude targets suburban breweries weekly for these popups. It gives us city folk the perfect reason to explore a space otherwise not on our usual routes.
Exit Strategy is in the town next to Oak Park so we always try their ales at Oak Park Microbrew Review. Their space is bright, with vaulted ceilings, tons of sunlight with ample seating in two rooms separated by a bar. The Dry Hopped Saison collab with Skeleton Key had our attention all day long. Ombrelune is infused with chrysanthemum flowers for a fragrant, light bodied interpretation of the style. 
This is Forest Park's first and only brewery. The duo of Chris and Katherine Valleau left their corporate jobs to follow their passion. The logo of a briefcase tossed in the trash is symbolic of that transition. 
Exit Strategy has 14 beers on draft and is located 10 miles west of Downtown Chicago.
—Nkosi