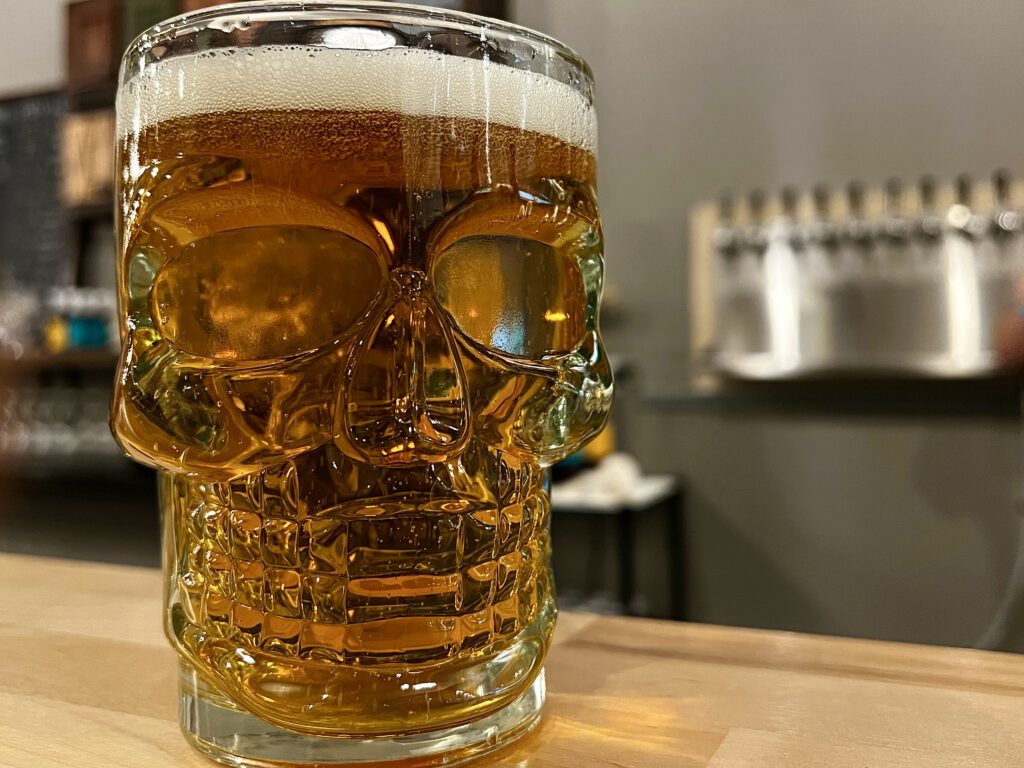 The founding crew here consists of a husband and wife duo, the better half, Emily Slayton teaches nearby at College of DuPage. Skeleton Key quite literally refers to one key, many locks. Both Brother Chimp Brewing (North Aurora) and Bubblehouse Brewing (Lisle) both got their start here. Local patrons share with pride about student visits, off-flavor courses and hazy IPA blind tastings that made appearances here.
12 months ago near Father's Day a tornado struck this taproom making it the only business hit in Woodridge by the storm. Oddly enough Head Brewer, John Szopa is a dad so Co-Founder, Paul Slayton  just so happen to drop in early to complete tasks as a gesture of appreciation for his teammate. Had that good deed not occurred the Head Brewer was scheduled to be in the building when the storm hit, luckily no one was there.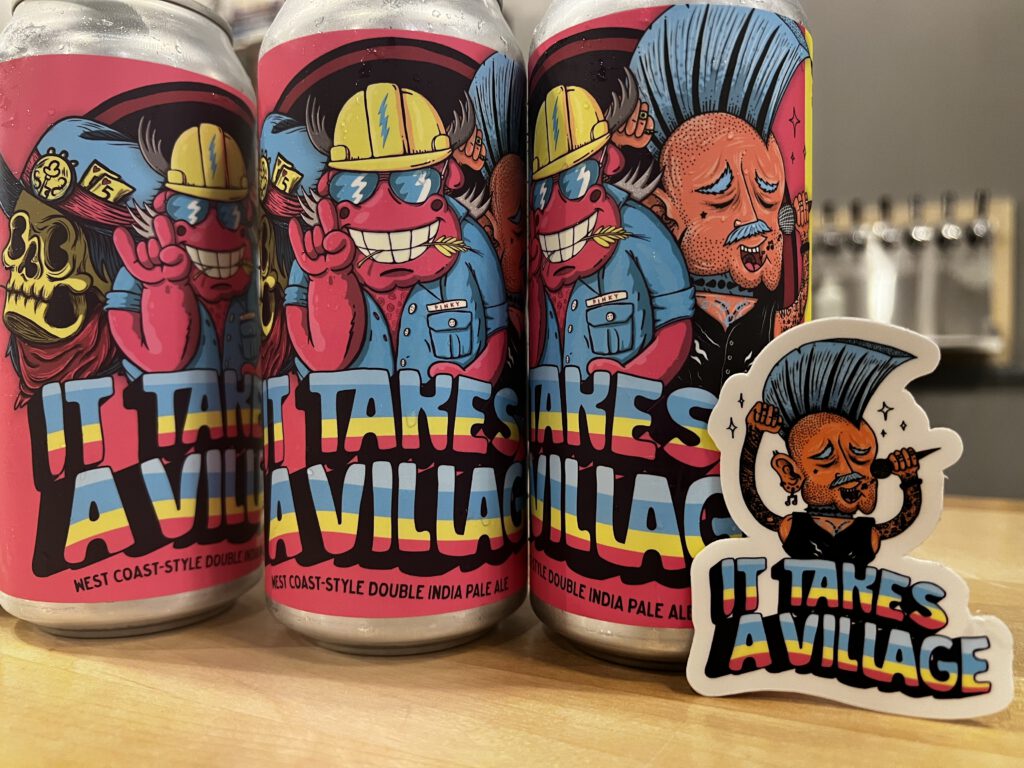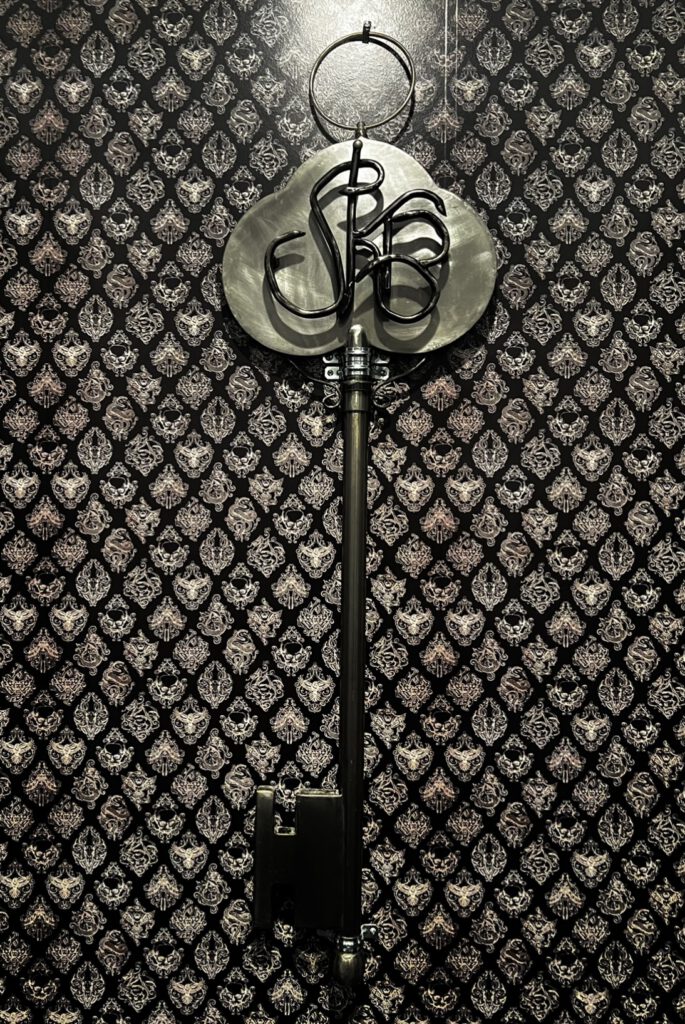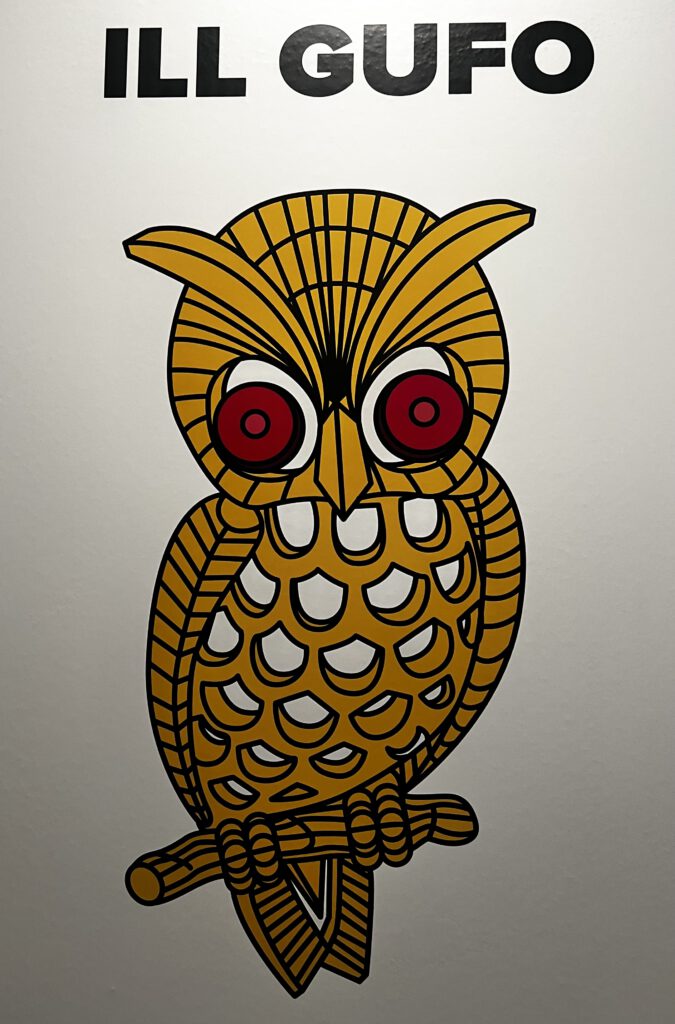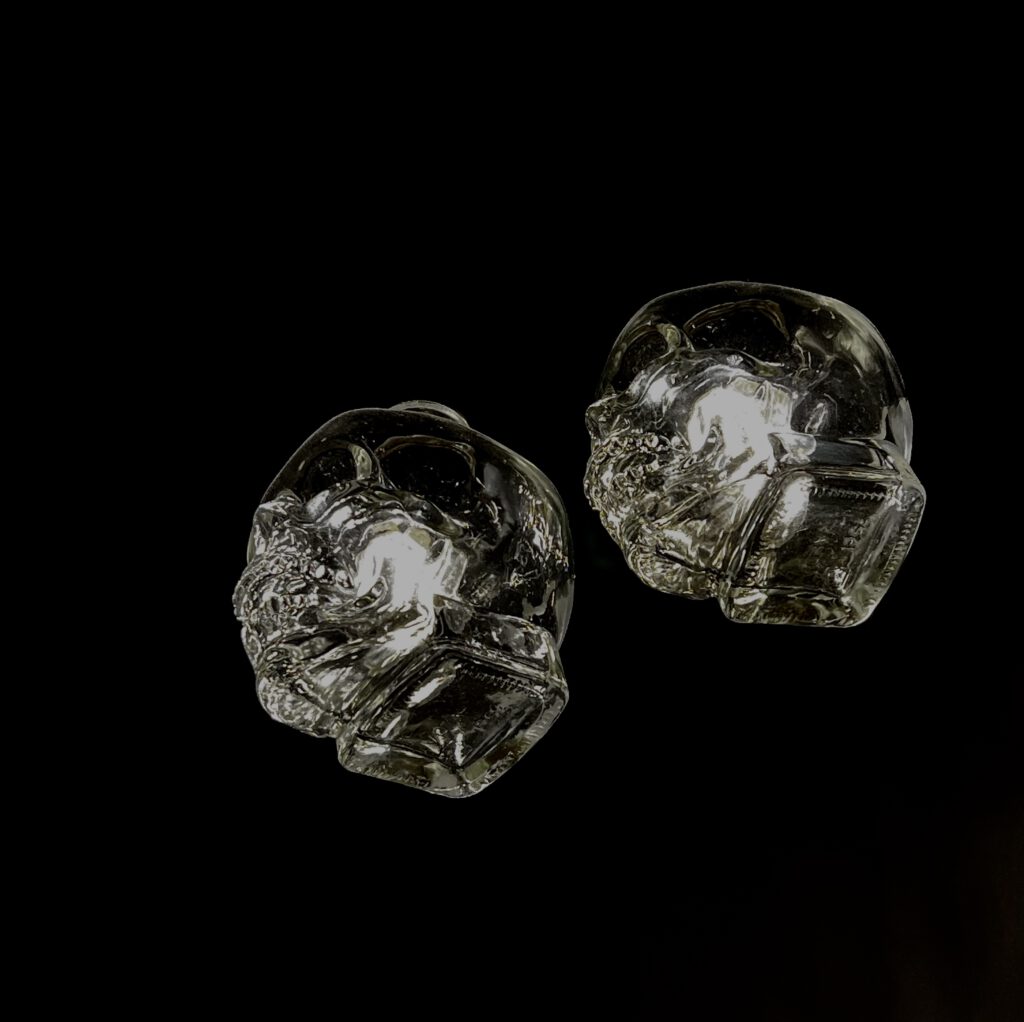 There's a gold line on the white brick wall that outlines where the roof was ripped away. One of their first orders of business was to partner with Mikerphone and Twisted Hippo to brew 'It Takes A Village' DIPA with all proceeds going to the Horner Park crew who suffered their own tragedy in the form of a fire that leveled their brewpub. 
After Skeleton Key regrouped, Church Street in Itasca began brewing for them. The entire community pitched, all pallets of beer and salvageable raw ingredients were stored at nearby Miskatonic Brewing in Darien. There was no mold and their building wasn't designated to be condemned so they completely rebuilt the space. Our only interaction with Skeleton Key was adoring Paul Slayton's vintage beer inspired t-shirt at Oak Park Microbrew Review 2019. So this random weeknight trip was special because we actually tried all their beers.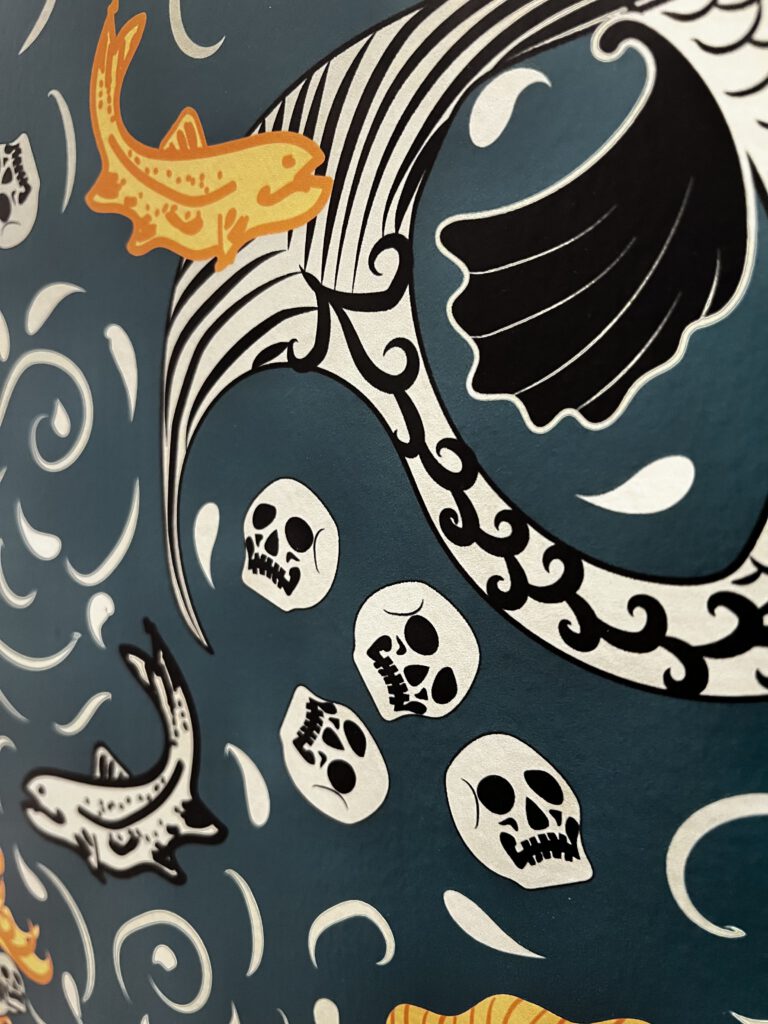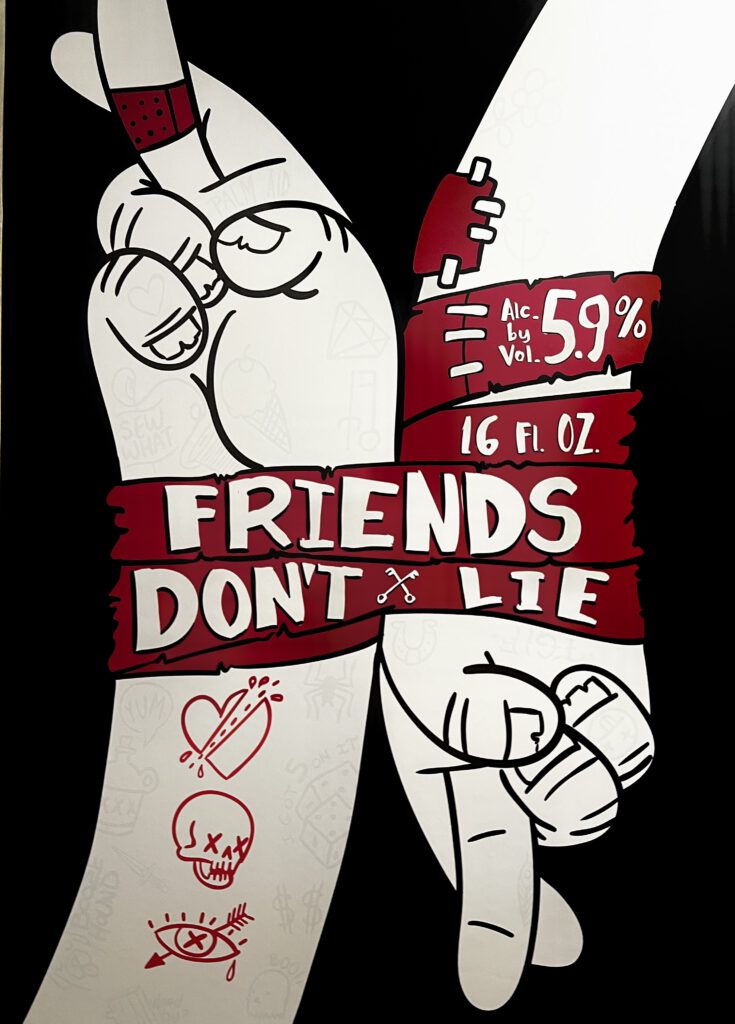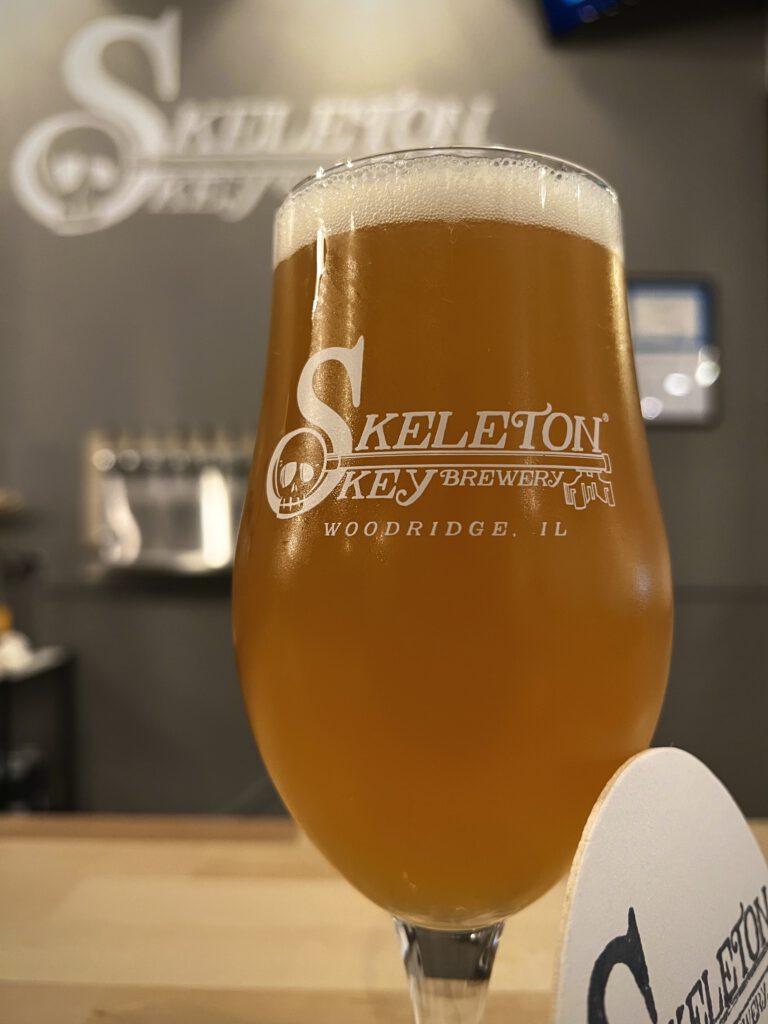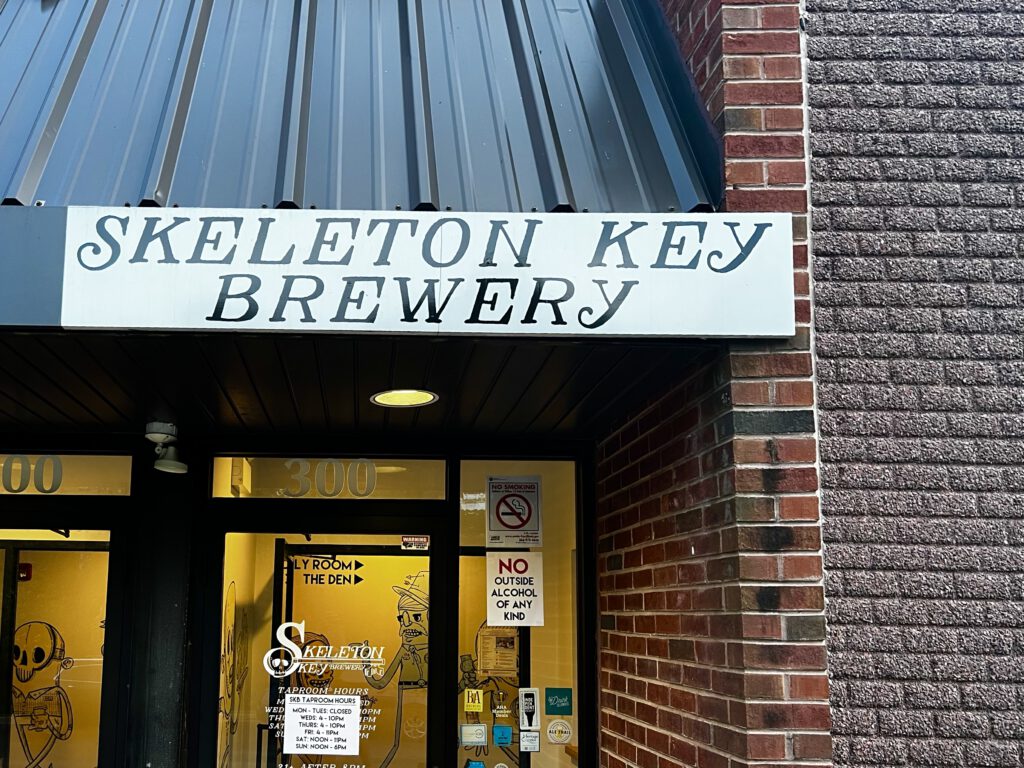 Mug Club Members get access to the sweet skull mugs to sip from every visit. Schwarzbier (5th Evil Ex), Toasted Coconut Golden Ale (Migratory) and West Coast IPA (Army of Darkness) were our go-to's during the maiden voyage there. All were stellar and worthy of a repeat trip.
—Nkosi