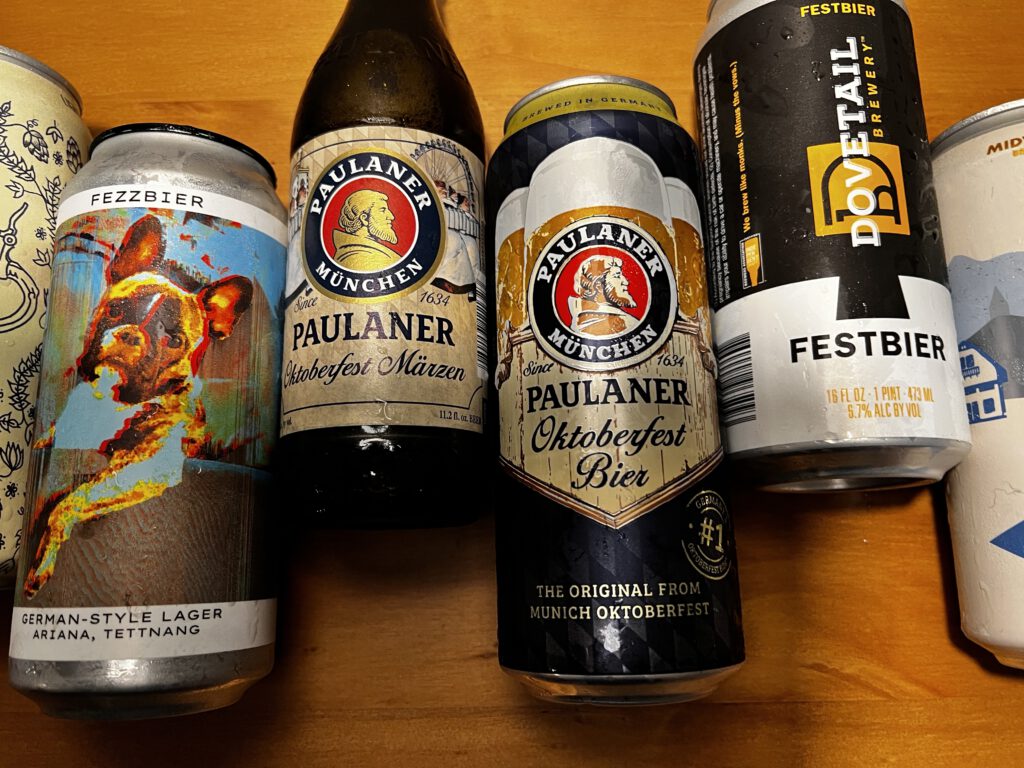 It's a tradition like no other. We would argue that local breweries produce these seasonal styles (märzen & festbier) more than any other beer annually.  Oktoberfest is the world's largest party. After a two year hiatus, the event is back in full swing this year. Oktoberfest in Munich began on Saturday, September 17th and ends on Monday, October 3rd. The number one beer  at the event is Germany's own Paulaner Oktoberfest Bier.

This was the perfect occasion to round up some Chicagoland favorites for a little compare and contrast with the genuine article from Munich. Like we alluded to earlier, there are no styles beloved on a seasonal basis quite like the amber and pale lagers produced this time of year. Sure Chicago brewers love releasing barrel aged stouts and to a lesser degree most will release an Irish style stout. But since the summers are so epic around here, we really love to commemorate the change of seasons with non stop block parties and German lagers in September.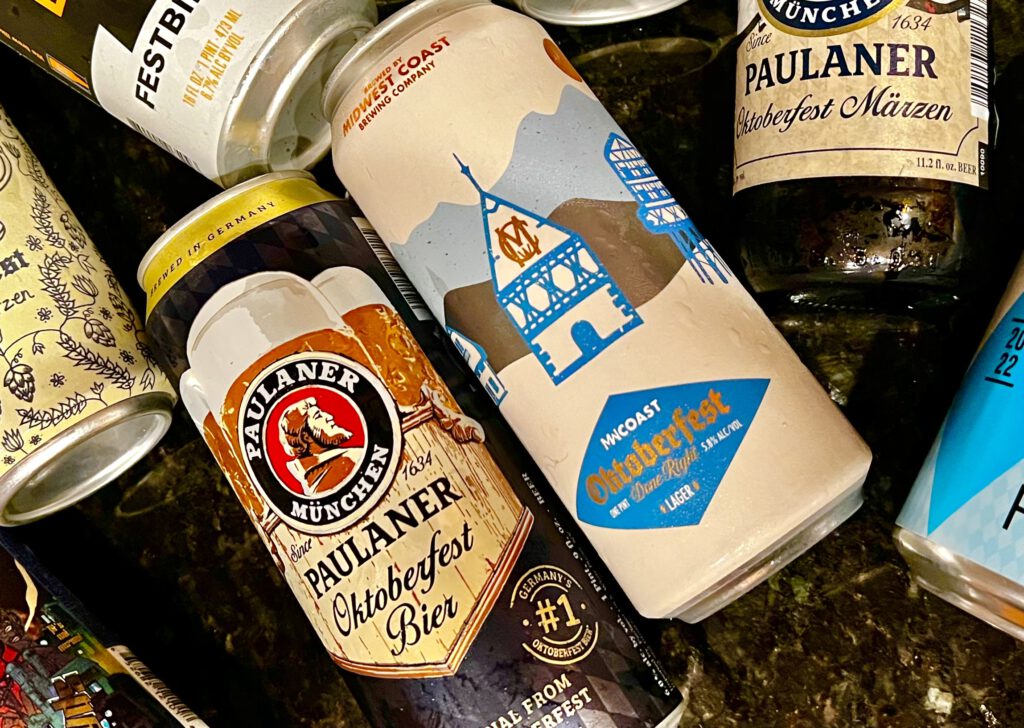 We gathered some local favourites, a nice balance of producers known for making lagers year round and some that enjoy the festive nature of these styles specifically. Leveraging Paulaner as a guide we ranked the styles we like most when compared to Paulaner.
Midwest Coast Oktoberfest
Crystal Lake Oktoberfest
Half Acre Lagertown
Dovetail Festbier
Three Floyds Munsterfest
Modern Dune Fezzbier
Art History Artoberfest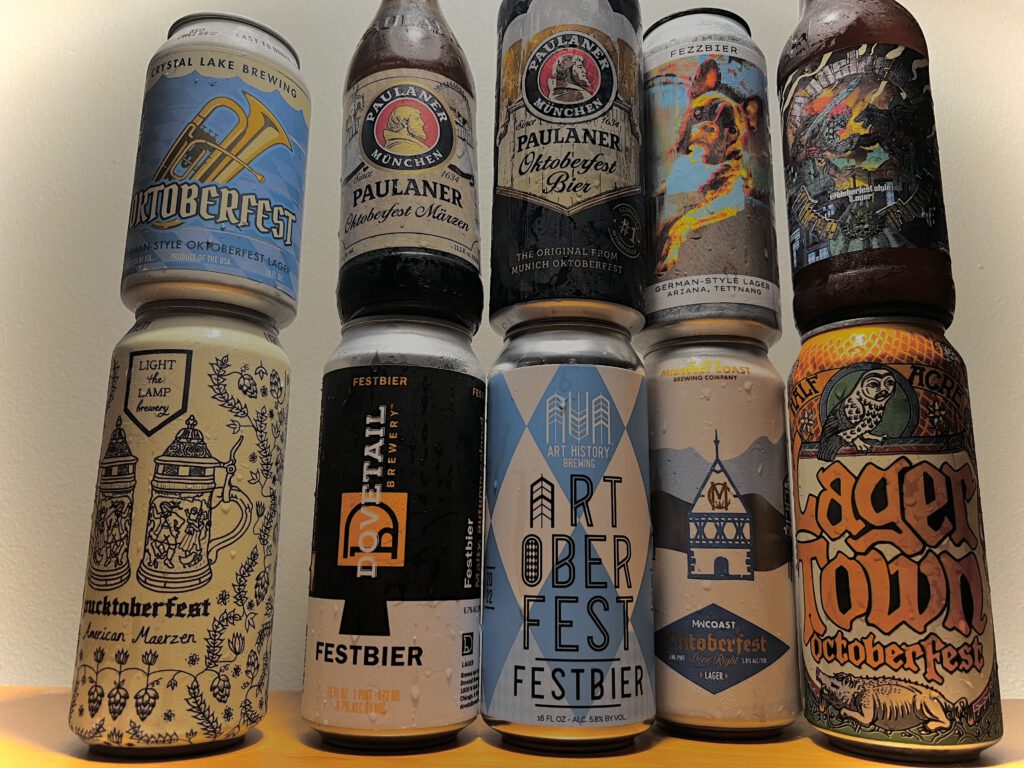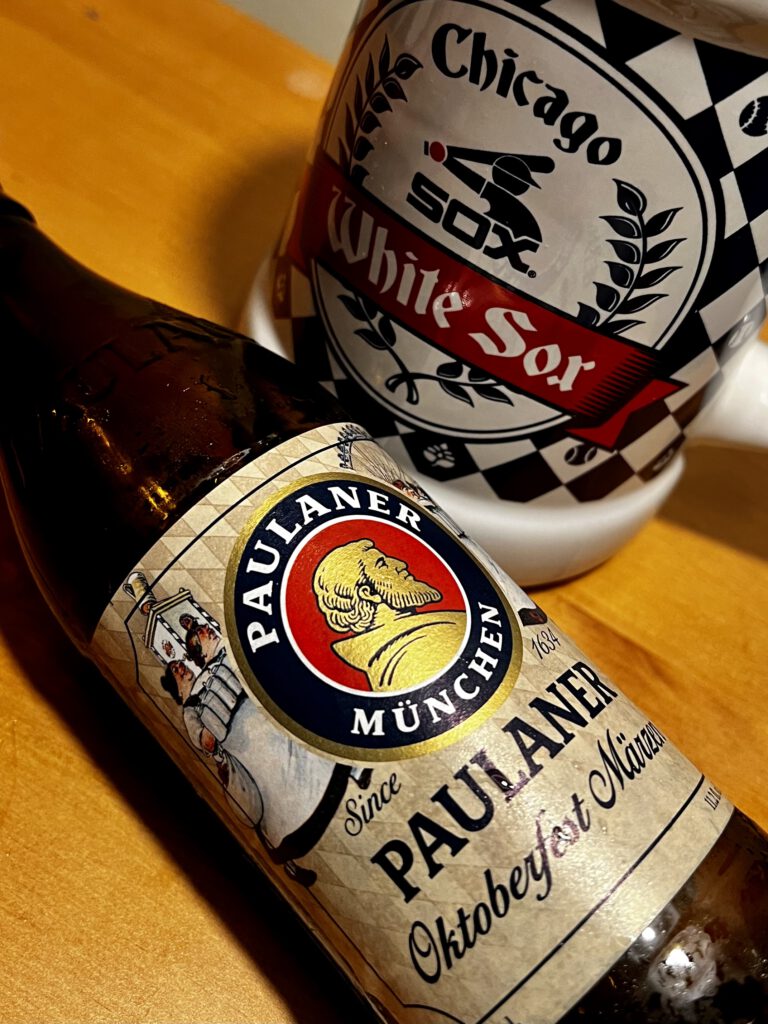 Where the märzen from Paulaner comes off with a wonderful balance of big malt and hops, some of the local styles leaned into the malt sweetness more than other notes. The examples where this wasn't as prominent were the Lagertown, Artober, Dovetail and Midwest Coast offerings.
Our assessment is that Half Acre, MCB and Paulaner are the ones we would most likely order again in the full liter format. In many ways, since all these beers are crafted with such care and attention to style, the only true measurement is which one would you prefer most in large quantities. 
—Nkosi