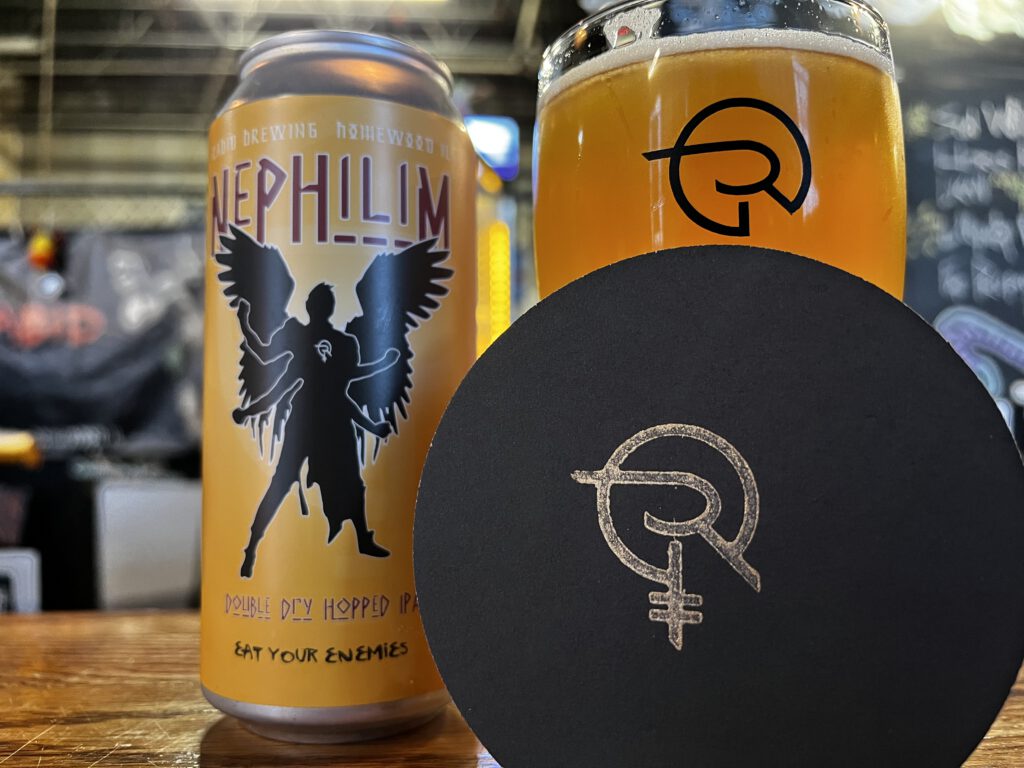 The scene was FOBAB 2022 after the awards ceremony when we discovered it was Rabid Brewing, Co-Founder Raiye Rosado singing the Star Spangled Banner at closing time. Our pal Janna Mestan was smiling at the rafters as 'Raiye from the Rabid crew' was really killing it with this rendition of a song most wouldn't have the guts to perform at Chicago's most revered beer event.
After 40hrs of event setup she was tapped by last year's emcee, Katie Carrier to "Go up to the DJ booth right now and do that thing!" For most, this ask would be terrifying.. but Raiye did that thing so well that she closed out both nights of the event acapella, crossing that experience off of her bucket list in the process.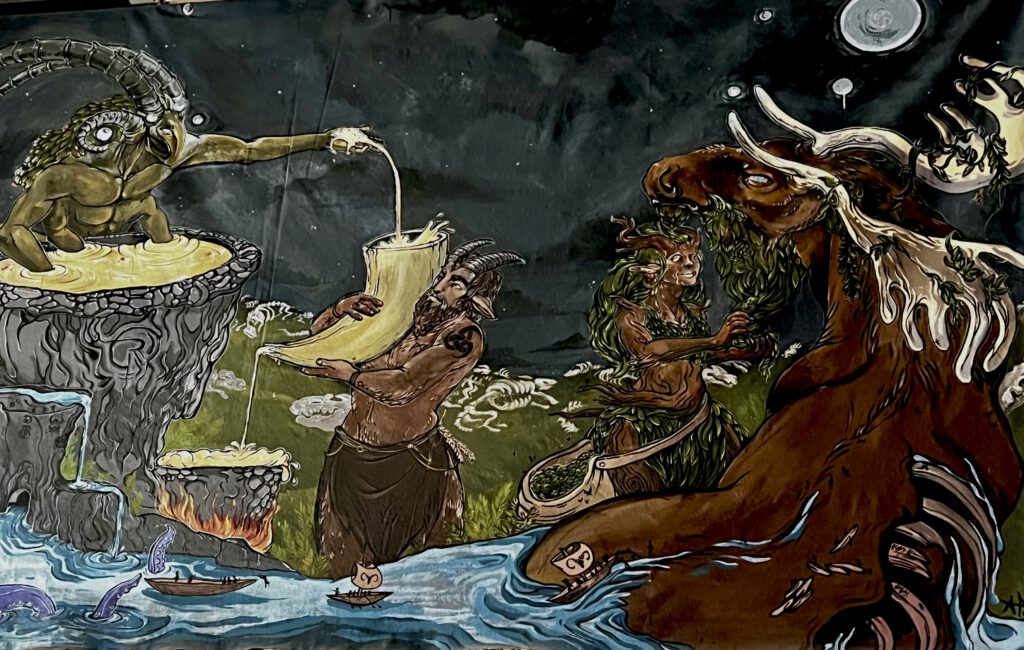 Rabid is the hedonistic playground located on a service road behind Home Depot in south suburban Homewood, IL. The bartender was really into Hexed Blueberry Sour Ale on our visit.  I was curious about the Sun Witch Margarita Gose collaboration with Old Irving Brewing. It's been five years already since the husband, wife duo of Tobias Cichon and Raiye Rosado opened their taproom.
The origin of the brewery is a love story that led to the couple hitting up several beercations while dating. After they got married, the 5 year plan was so crazy that it included opening a brewery. Tobias started homebrewing instead of hiring from the outside. One day he poured Raiye a beer so good that her immediate response was that she could sell the shit outta this beer. The taproom Grand Opening was 4yrs and 50 weeks to the day of them drafting that plan.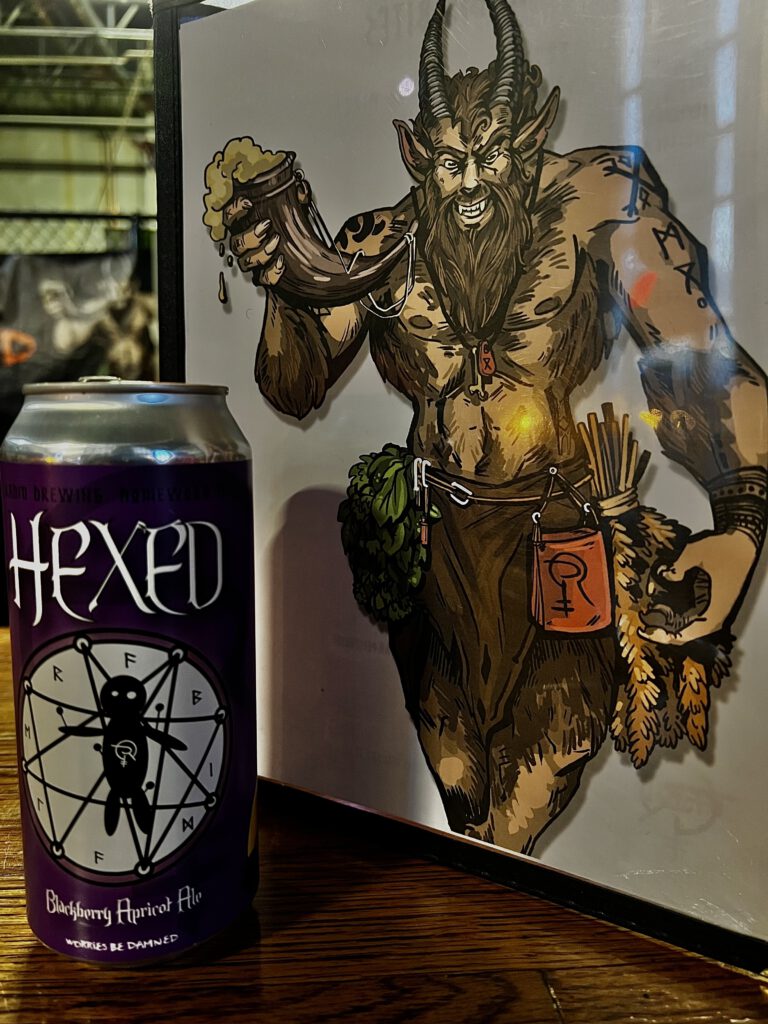 Over time the crew realized that the 16% abv beer will get customers in the door, but the 'beer flavored beer' will keep everyone drinking all nite. Nowadays the Lycan American Wolf Pilsner has unintentionally become the beer that stays on draft every seaon to meet demand.
The space is large enough to host movie screenings and festivals like their Feast of the Goat Queens and the upcoming Box Battle Anniversary Bash. If you're looking for an all inclusive space that specializes in fun and mayhem we'd advise making the trip down the family owned  Rabid God Brewing.  It pairs nicely Thornton Distilling Company (just 1.8 miles away).
–Nkosi