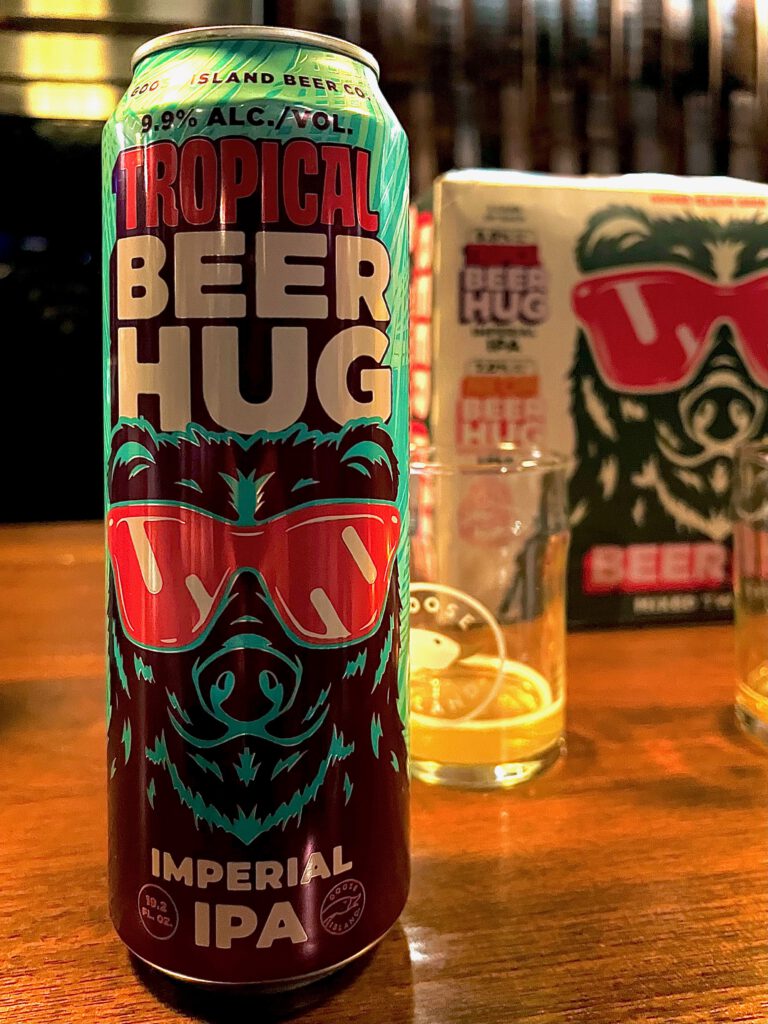 Brewing is both medieval art and advanced science.
During our visit to Fulton last year for the Suffolk County Stout release we saw seven IPAs on draft and wondered what the hell was going on. But this was a strategic mission to highlight Pacific Northwest and Southern Hemisphere hops selected to serve as building blocks for what's next.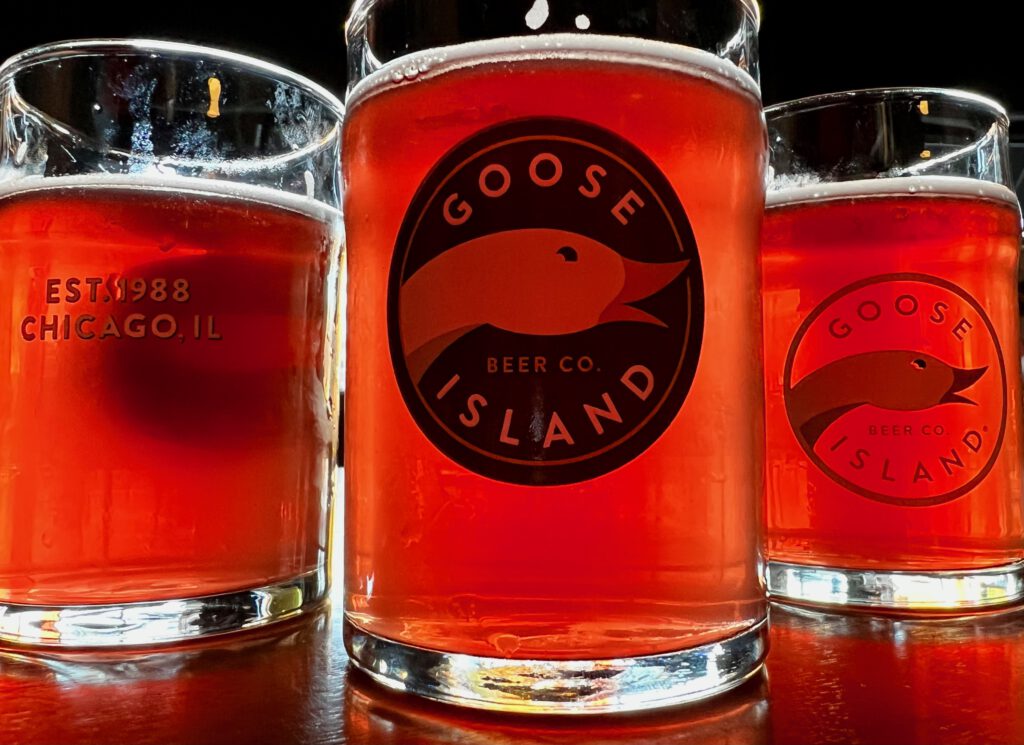 Spring Preview Guest Appearances:
Goose Island Founder, John Hall
President, Todd Ashmann
Senior Innovation Manager, Mike Siegel
Commercial Innovation Manager, Quinn Fuechsl
The Vintage Rooom at Goose Island Clybourn
When Goose opened it's doors 34 years ago, Honkers Ale was the first beer they ever poured.
Clybourn was brewery #85 in the U.S… now there are over 9000. In fact there's a brewery in every congressional district in the US. The modern era of innovation at Goose began in 2015, with a nimble 2 bbl pilot system install where they execute ideas twice a week.
Tepache Sunset 5.6% Tequila Barrel Aged Saison + Tepache
Tepache- a pineapple rind, orange, tamarind fruit beverage was blended with a saison aged 5 months in Herradura casks. The profile is oddly reminiscent of a fruited Berliner Weisse.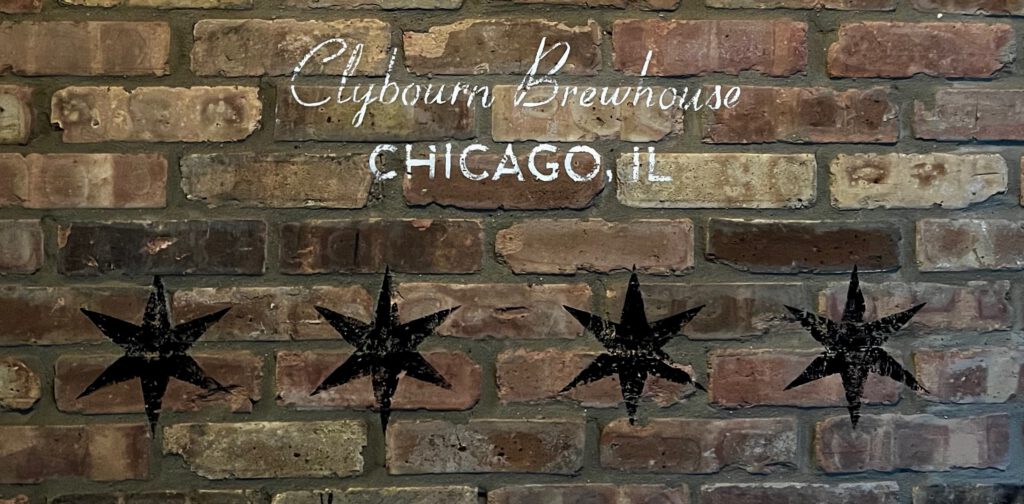 Our guy Quinn Fuechsl is a man for all seasons. His BCS contributions include Mon Cheri and one of the best variants ever released,  Proprietor's Blend 2017 (bananas foster). Quinn is also GI's resident hop expert who lead us through the new series of hazy of IPAs.
The Beer Hug IPA Family
_____________________________________
Hazy Beer Hug 6.8% Exotic Tropical. White Peach.
Two Southern Hemisphere hops (Galaxy, Nelson Sauvin) and Amarillo.  The latter was featured in 90 Minute IPA from Dogfish Head all those years ago.
Secret Beer Hug 6.8% Citra, Azzaca, Sabro and Zappa Hops
Oak. Dill. Bright Melon.  A rotating varietal.  Very expressive oak from the Zappa gives to juicy melon notes.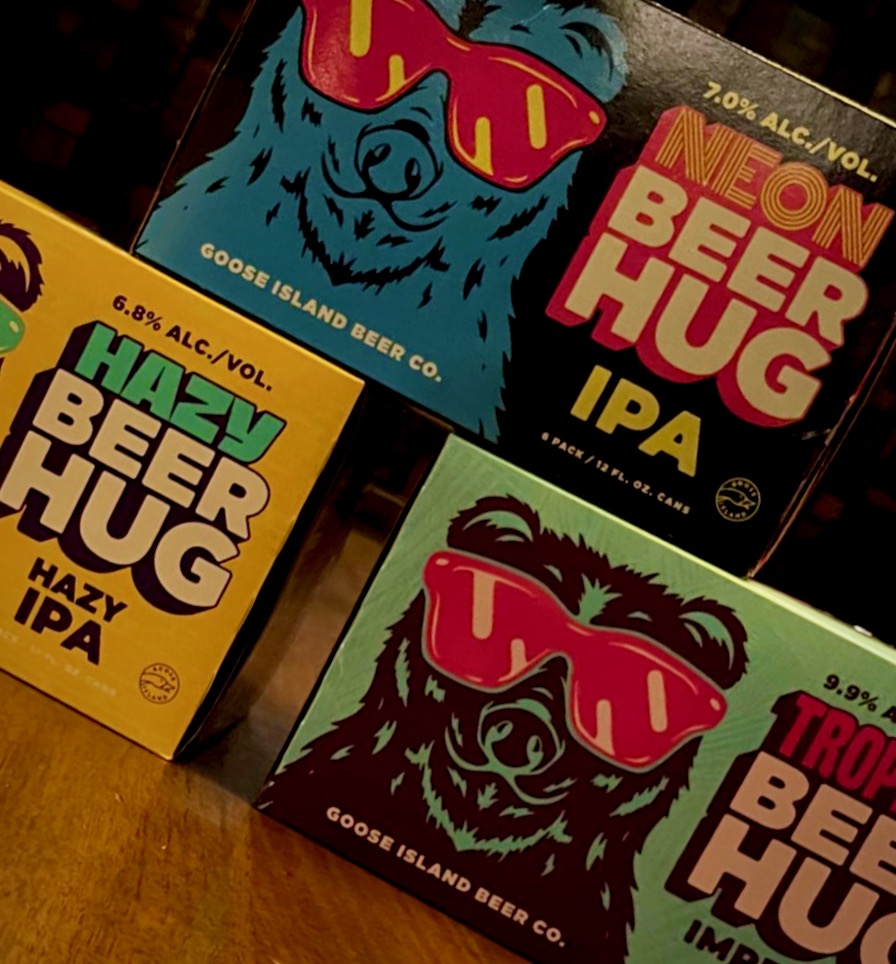 Neon Beer Hug 6.8% Very clear beer that trends away from hazy. It's more of a sessionable West Coast IPA. Subtle Sweetness. Balanced Bitterness.
Nugget is usually deployed for bittering but it was used in dry hopping to create a nice green banana character.
Tropical Beer Hug 9.9% The double version of Next Coast IPA.  Leans all the way into a dense ethanol sweetness followed by dank wafting cannabis and layers of tropical flavor. 
___________________________________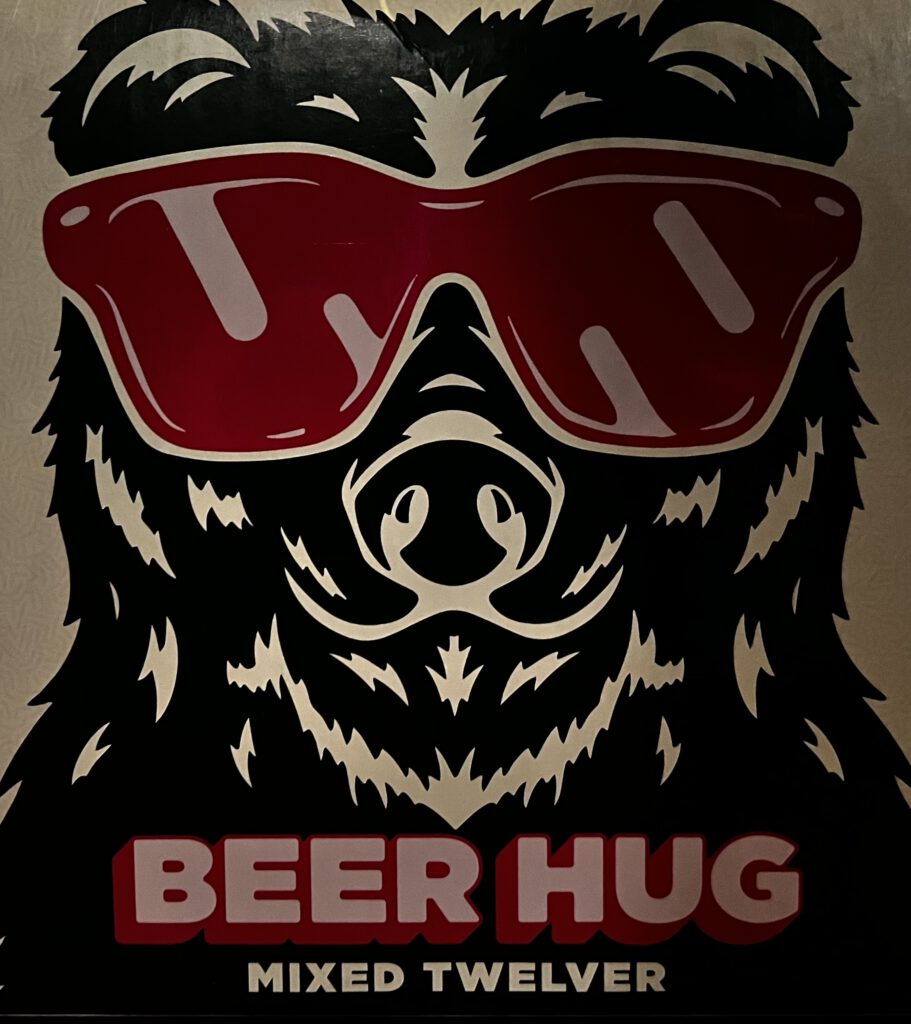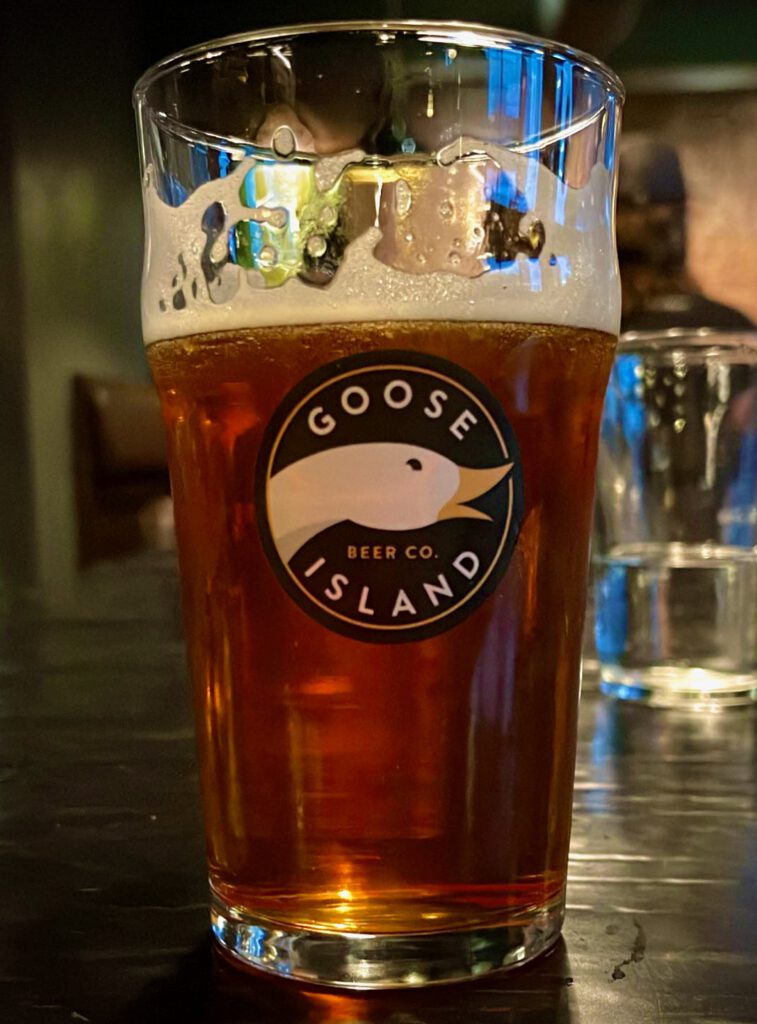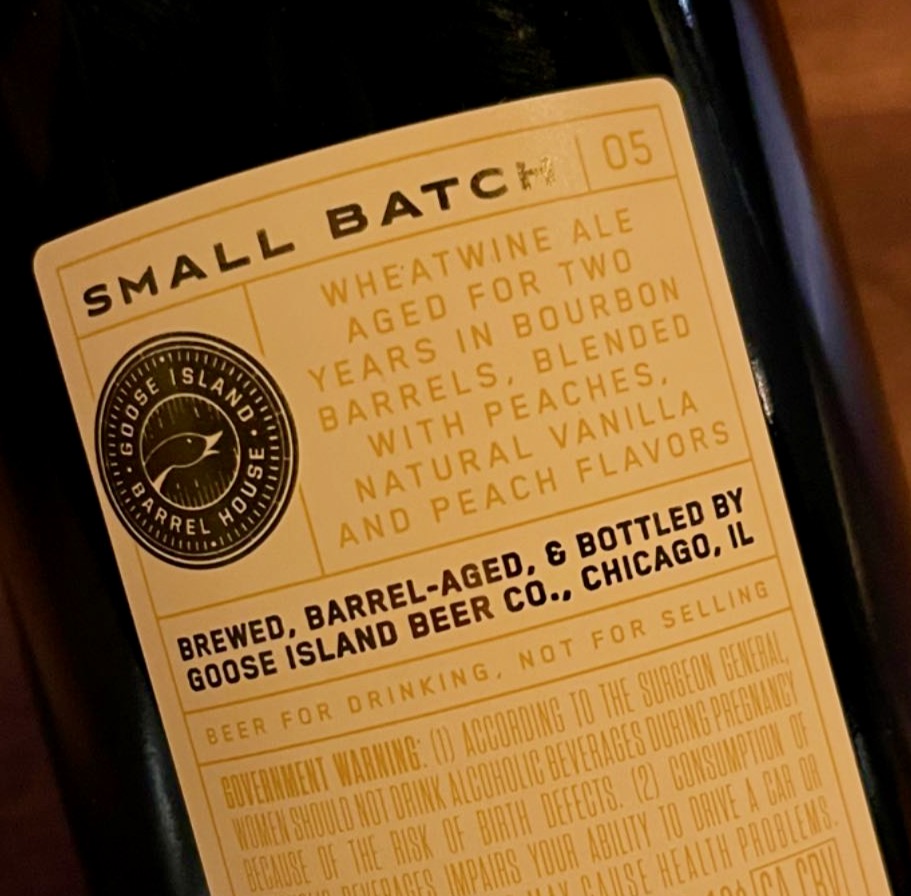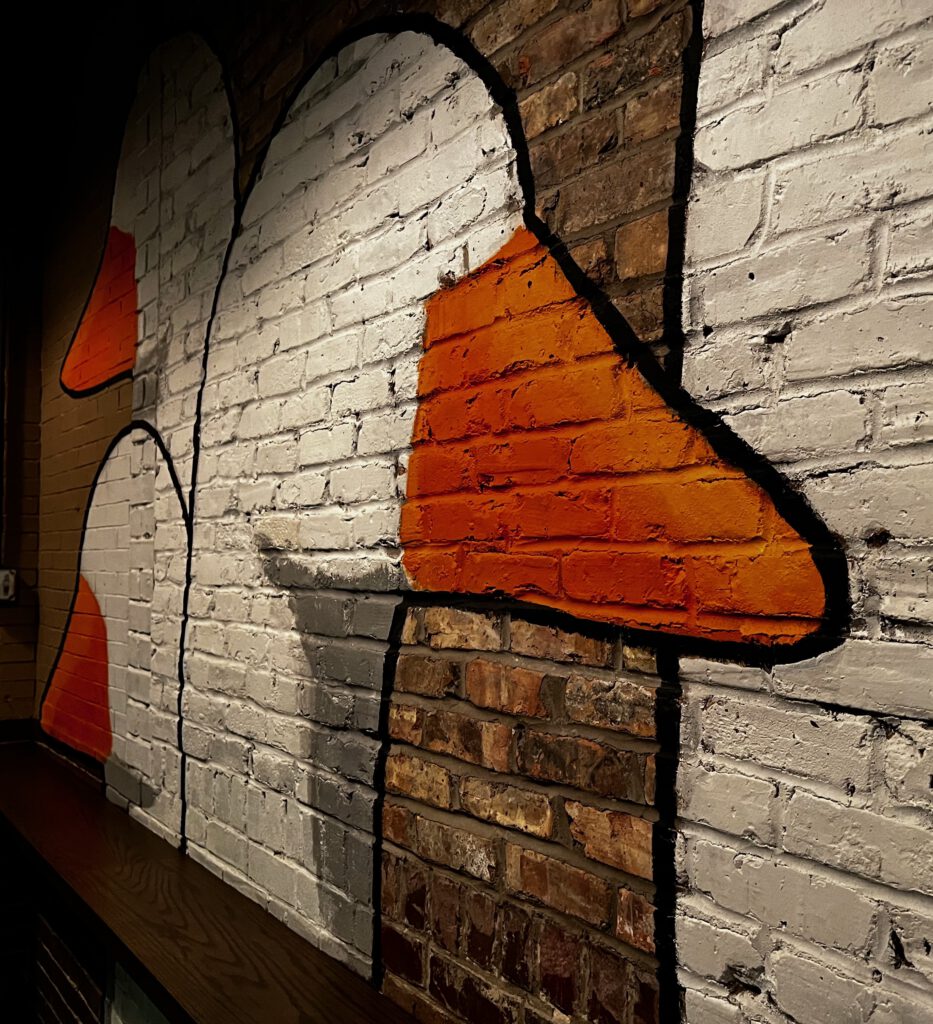 Hop Innovation– Hop research is based around survivability, hop chemistry compounds, flavor compounds and the translation of those compounds over time. We understand what makes a beer taste like pine or grapefruit but modern hop science is exploring how long a hop stays fresh in a can.
Crosby Hops in Oregon is a crew showcasing older hops as new due to the trend of using alpha hops as aromatic hops.
These hop selection trips often showcase older hops in an aromatic way. Traditionally hops were grown for alpha acids to have the most bitterness from the least amount of hops. Old School strains like Comet or Cluster were grown and no one cared how they smelled because they were high in bitterness and that's all that mattered at the time. They were never evaluated for their aromatic potential.
On the hop wheel there were always expressions like pine and fruit. But flavors like oak, pineapple or coconut didn't exist as much. Nowadays farmers are putting these flavors aside so when you want strawberry or papaya hops breeders and growers are ready to serve.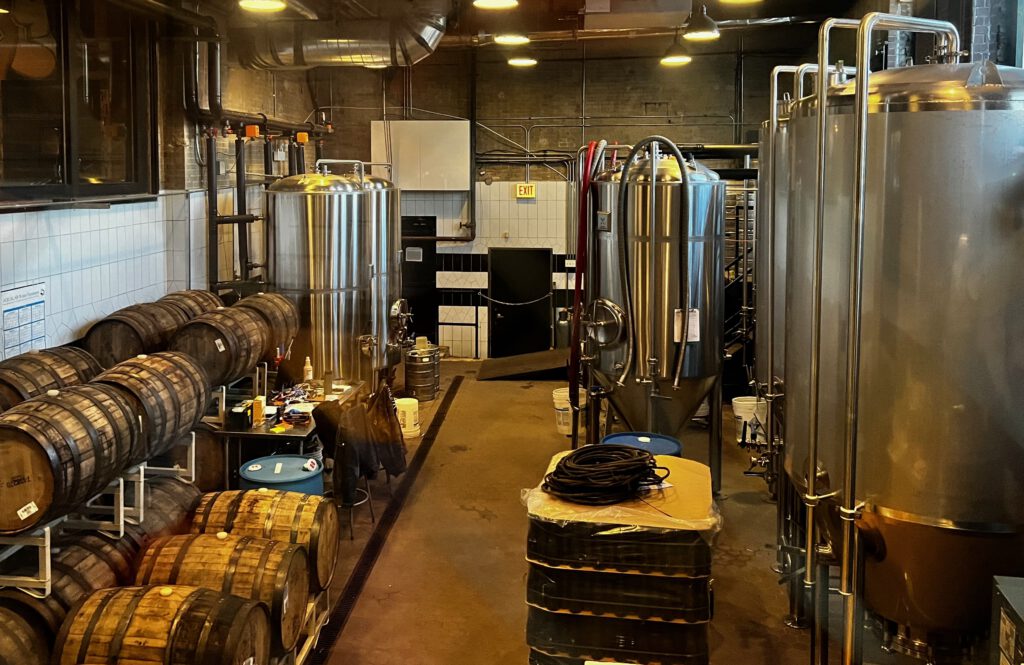 Hop Research Beers– Evaluation through rubbing hops only goes so far, yeast strains bring out different flavor compounds. These brews are part of the feedback loop for growers and not meant to be customer facing. A single hop experimental brew can increase brewer interest in new breeding lines.
Hop research beers also fill out the flavor wheel. "The whole idea is the understand what the hop is doing which fuels innovation. " — John Hall
Tonight's showcase was the best of those 100+ research trials that were worthy of packaging.
–Nkosi
Other Notes:
-Since Fulton St. Brewery's beginning, first place to taste beer was Tapdeck, the employee bar overlooking the brewhouse. If it passes the employee test it goes to taste panel.  A taproom release, city release then national release all follow if a beer is worthy. 
-Innovation Brewers Emily Kosmal and Paul Cade are responsible for 3 recent BCS variants. Proprietor's Blend '2020 and 2021 and BCS Cola respectively.
-Mixed 312 Shandy pks and Mixed Beer Hug IPA 12 pks are in stores now.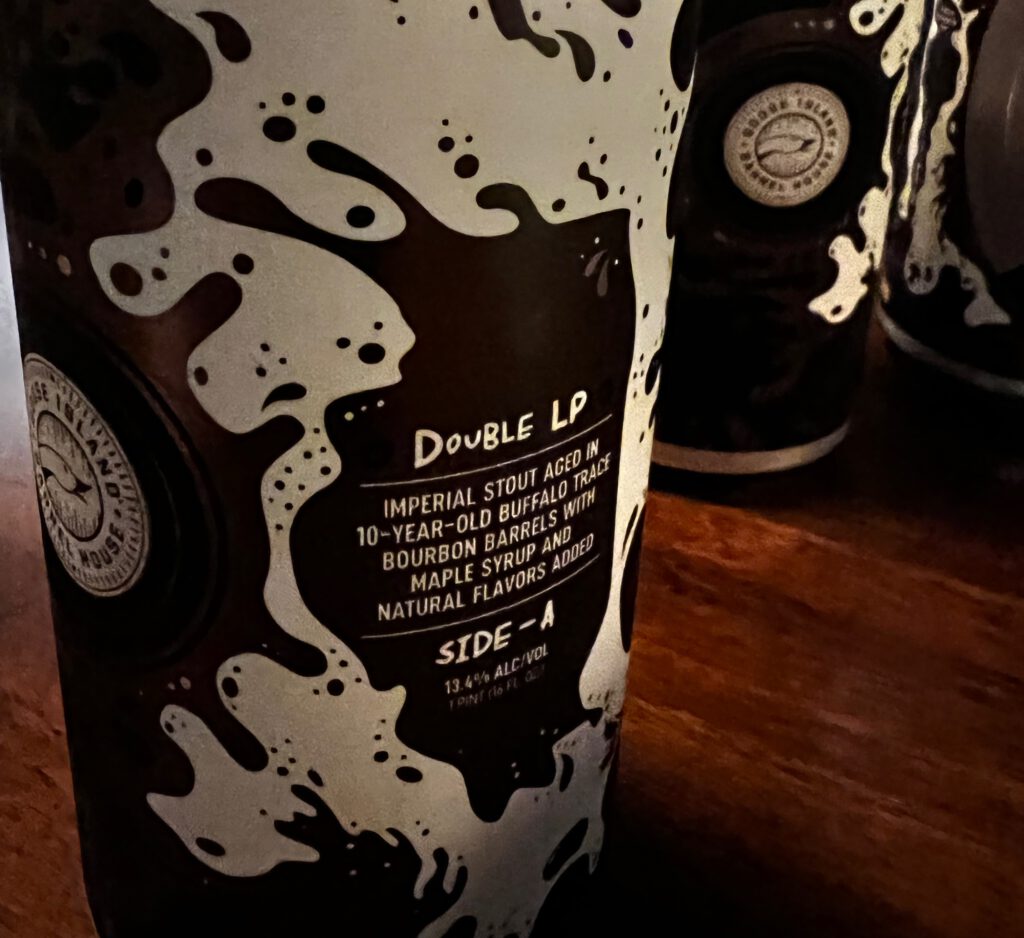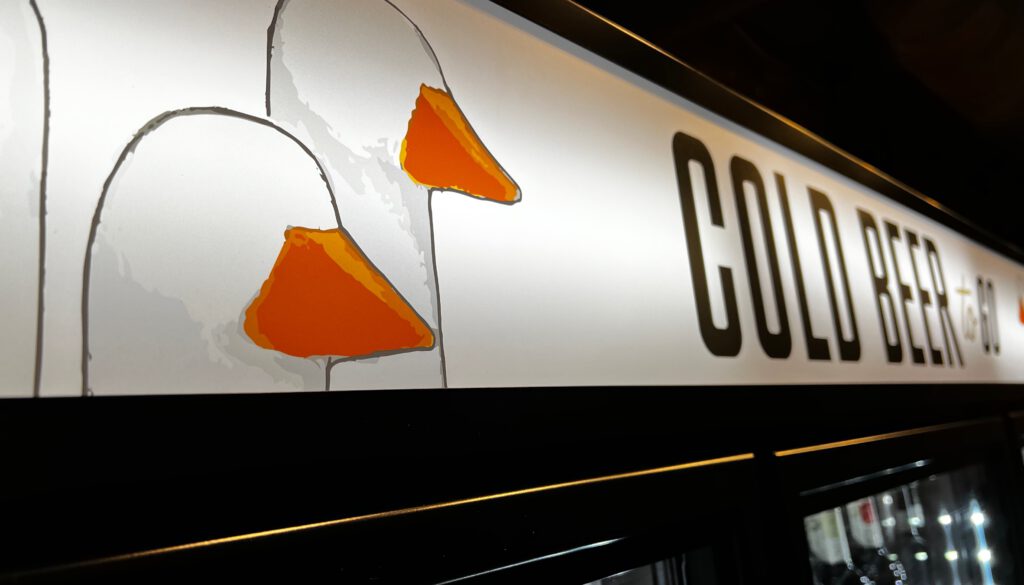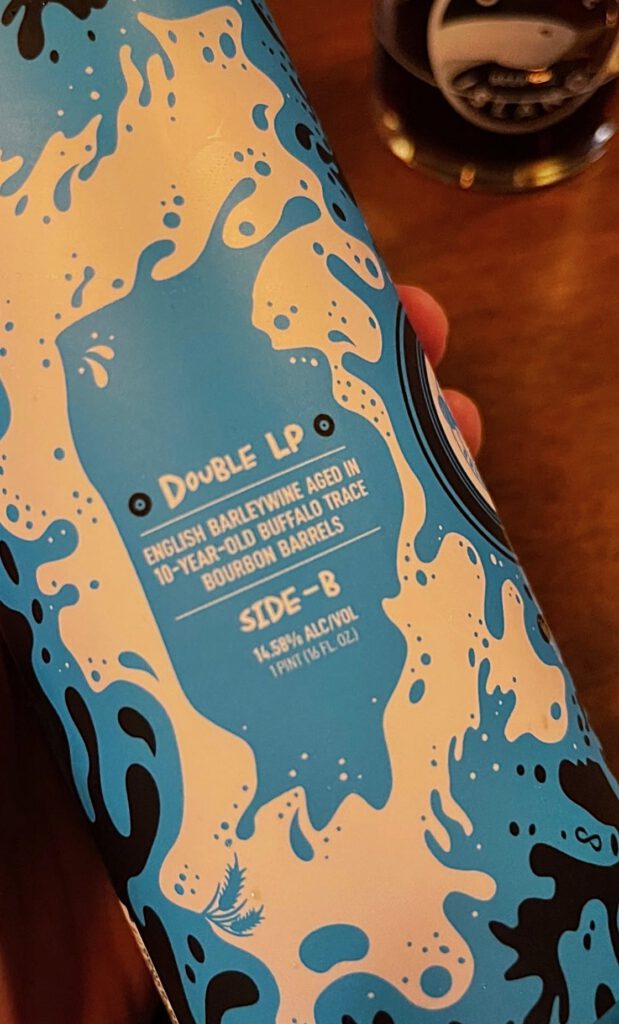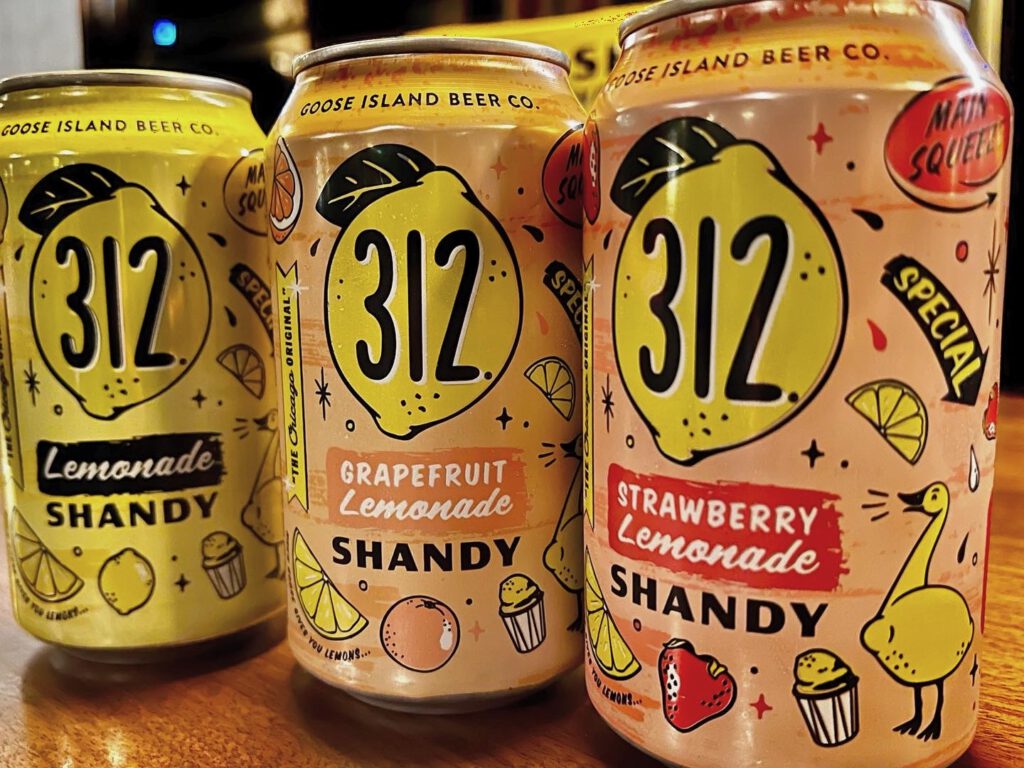 -Double LP, Barrel Aged Mixed 2-Pk Collaboration will be sold at both Goose and Mikerphone. They will debut at Beer Under Glass with a release at both breweries a week later.
-Small Batch Wheatwine aged 2.5 years. Extended aging help it reach its full realization of the charred oak experience. I love this beer. Full Barrel Expression (coconut, caramel). Darker more barrel character and more sweetness. A Peaches & Cream variant was also released.
** denotes photo courtesy of Brad Chmielewski of Chicago Beer Pass