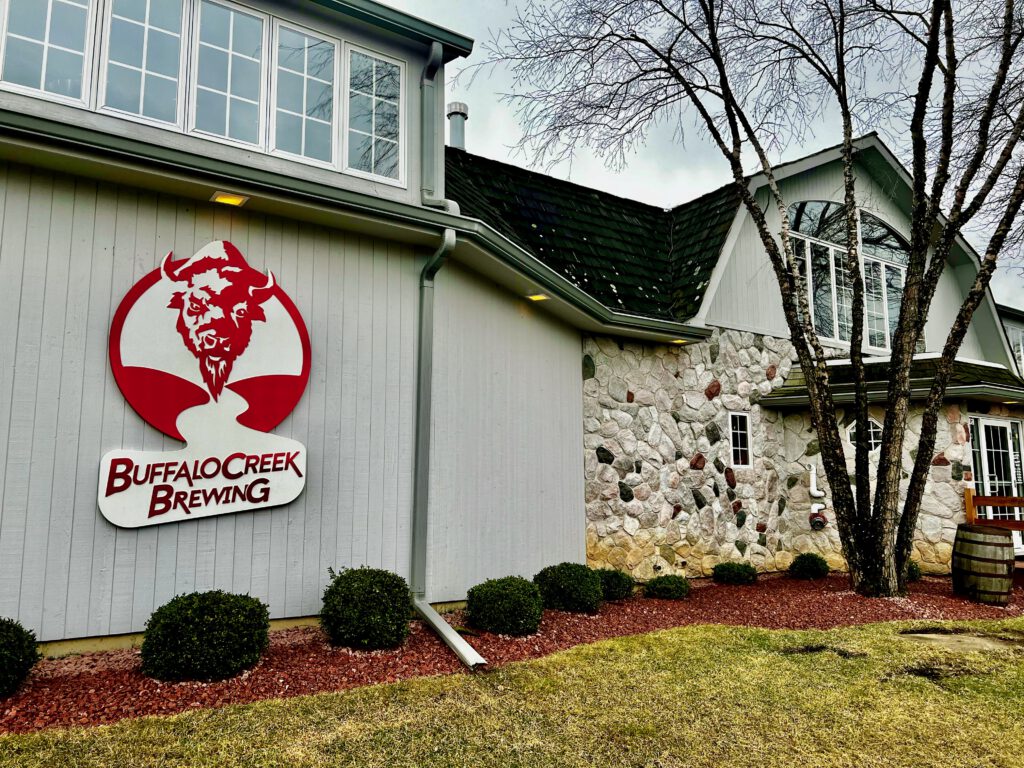 Over in Historic Long Grove, IL is a 17,000 square ft destination taproom with a rustic, industrial farmhouse vibe. Buffalo Creek Brewing at full tilt draws 2500 people to their location for festivals.
Recently the decision was made to scale back distributed offerings from 8 down to 3 in part to keep up with on premise demand at the taproom.
Owner/ Brewmaster Mike Marr guided us through his Bavarian themed taproom, event space, biergarten that to our surprise has a massive outdoor patio for concerts. These grounds are ideal for non-traditional weddings… a concept so popular it had to be scaled back to one per month as to not upset frequent clientele.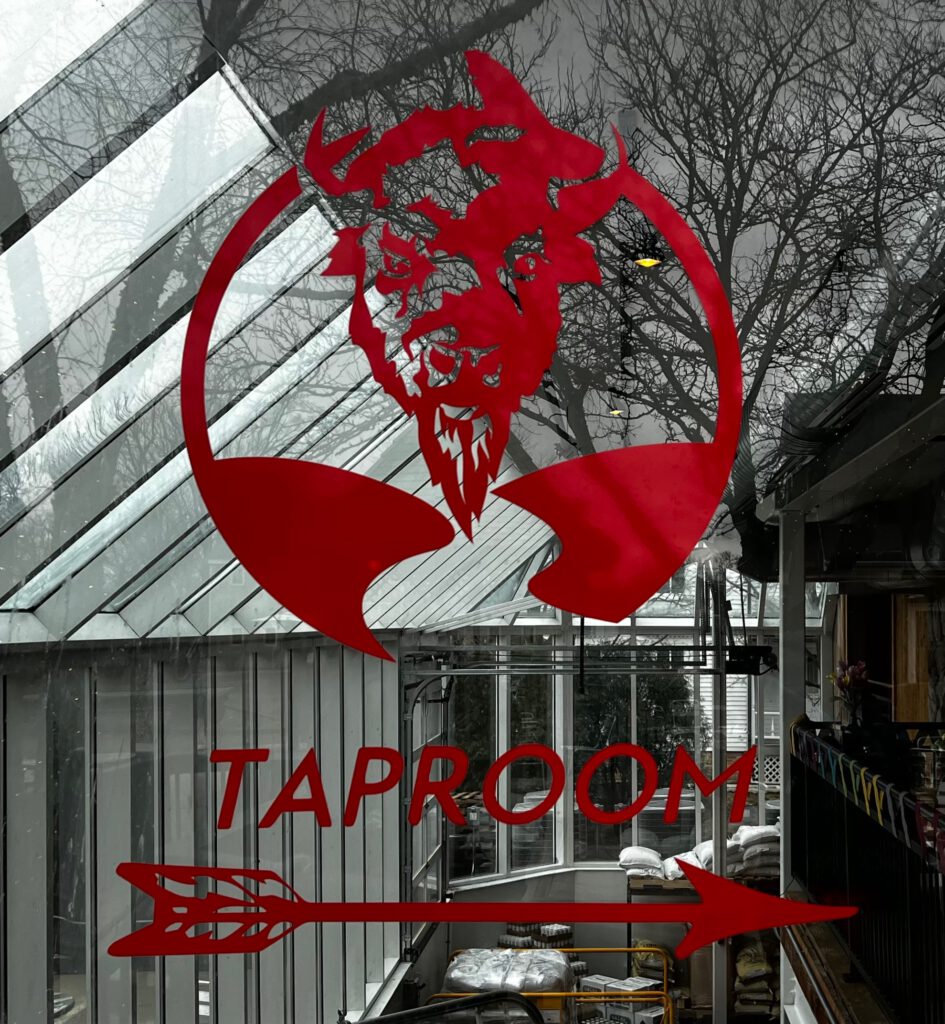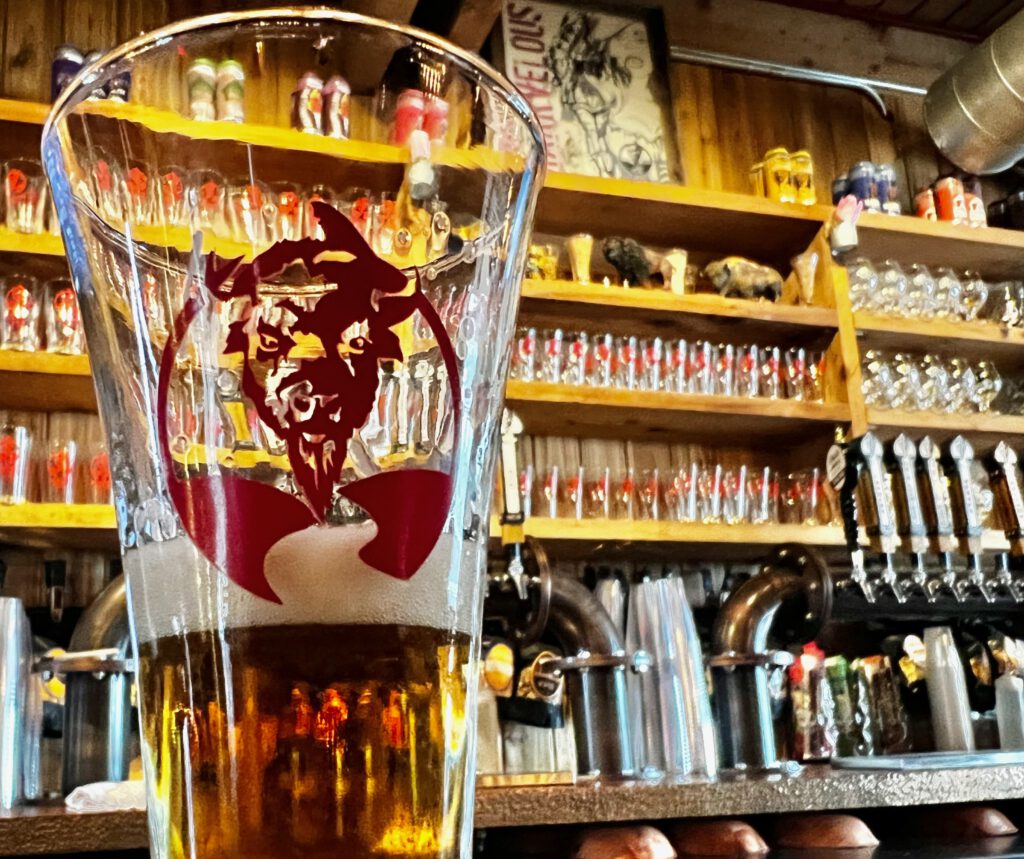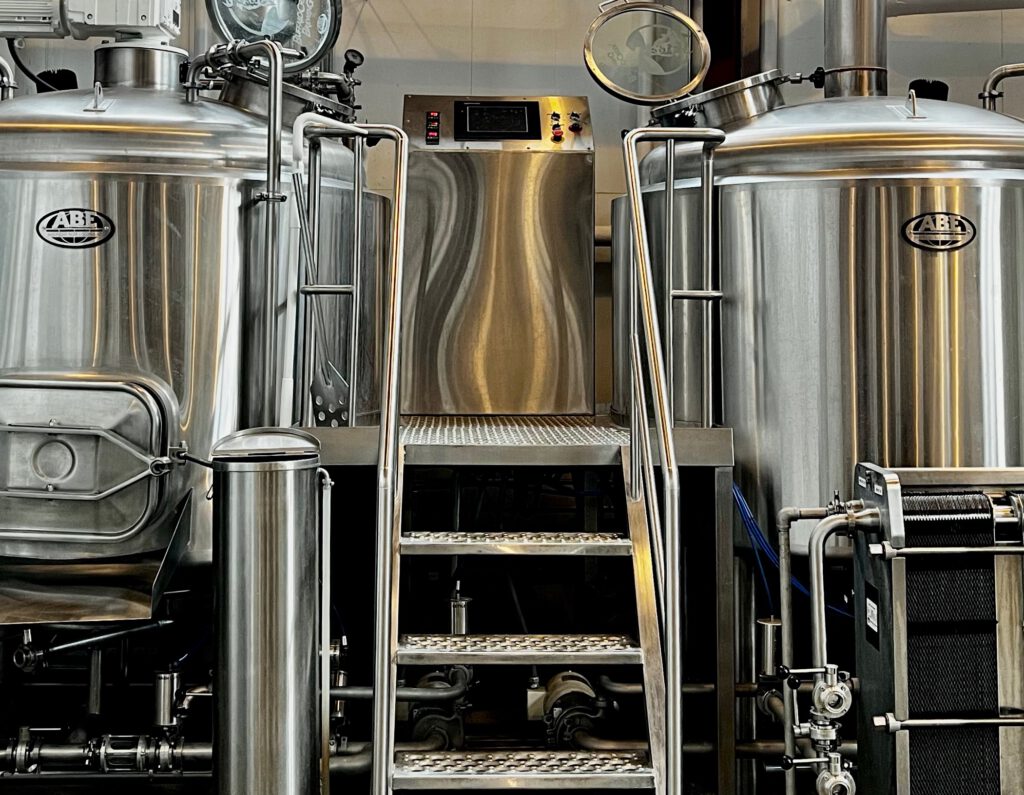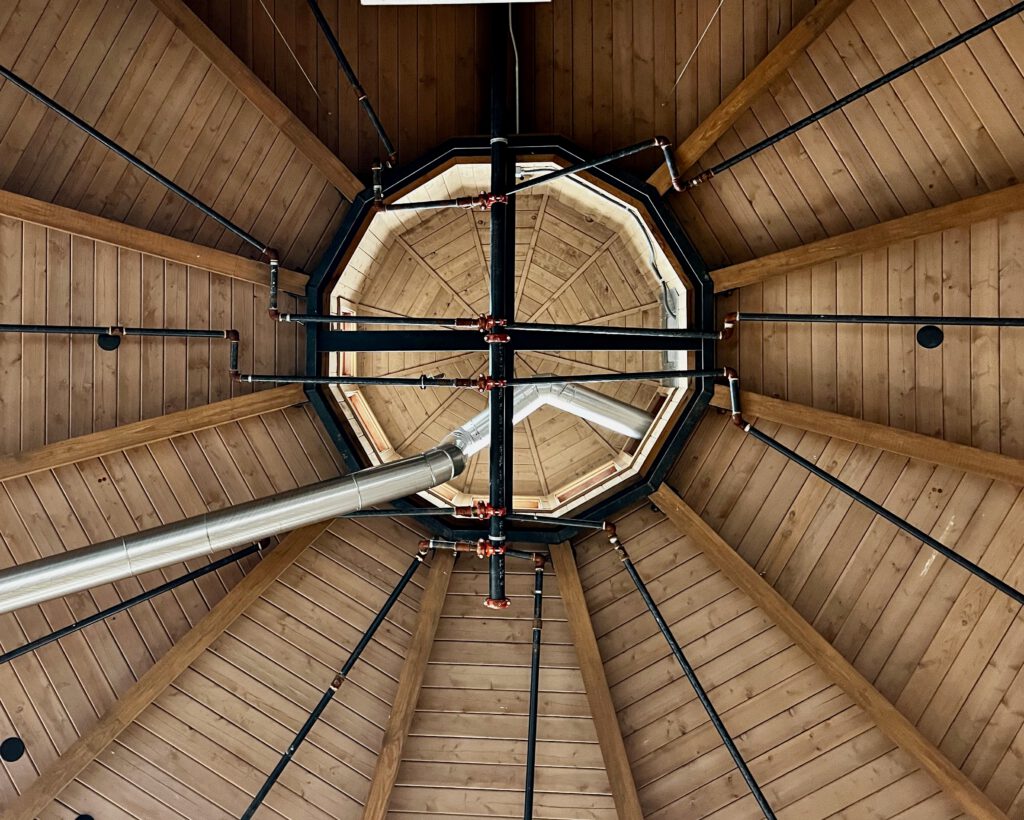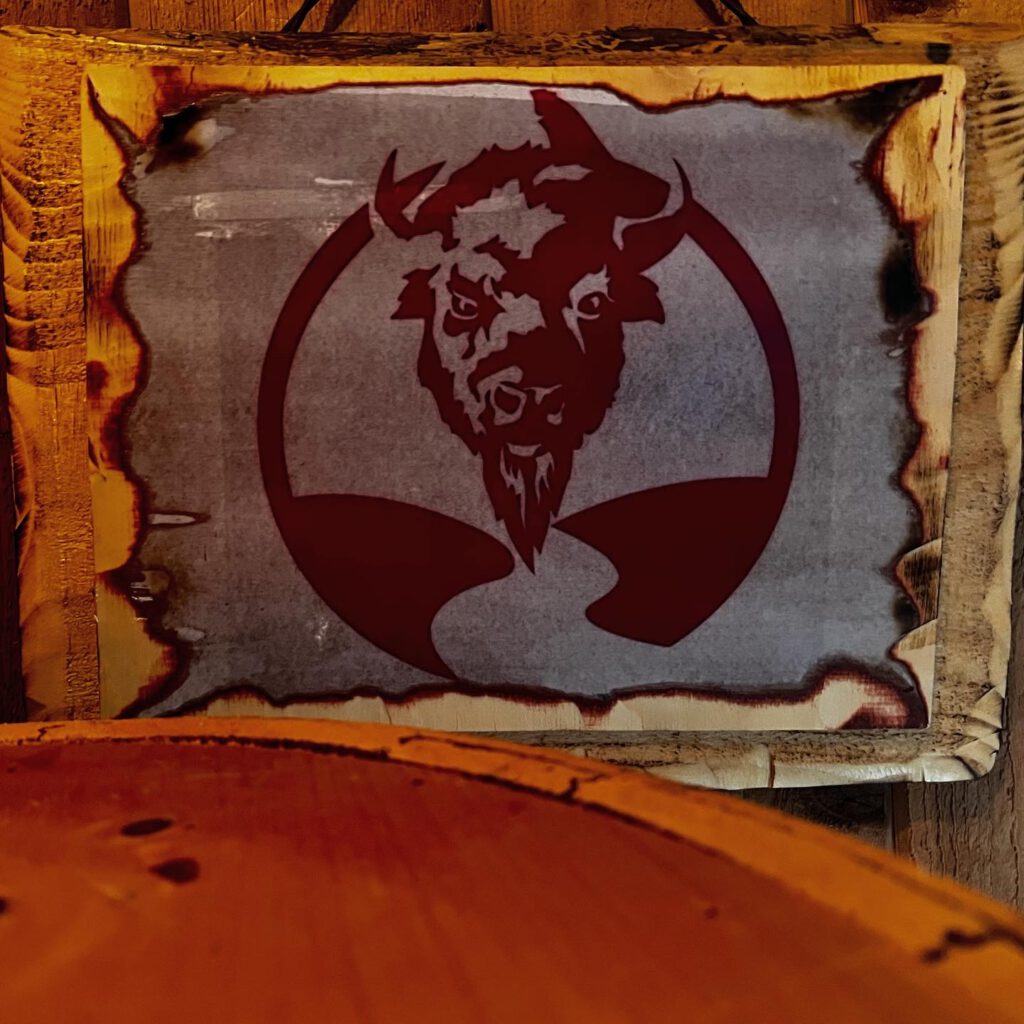 Buffalo Creek is named after the waterway that runs under a nearby one lane covered bridge. Before Mike and crew fully renovated the space this was home to the Academy of Fine Arts in Long Grove.
The 15bbl brewhouse with it's vaulted ceiling and heavy doses of natural light feels like a cathedral. Right now a pair of the 30bbl tanks are lagering the Angelic Helles and Long Grove Lager.
Spring will see the return of a crowd favorite – Buffalo Kriek (Cherry Sour). That beer is a two-week turnaround that begins it's life as a Belgian Wit that is kettle soured for 30 hrs. Mash In. Mash Out. Run Through Heat Exchanger. Sour to a Target of 3.4 PH. Bring to a Boil. Add Hops. Whirlpool. Back To The Heat Exchange. Pitch Yeast. Add Fruit During Fermentation.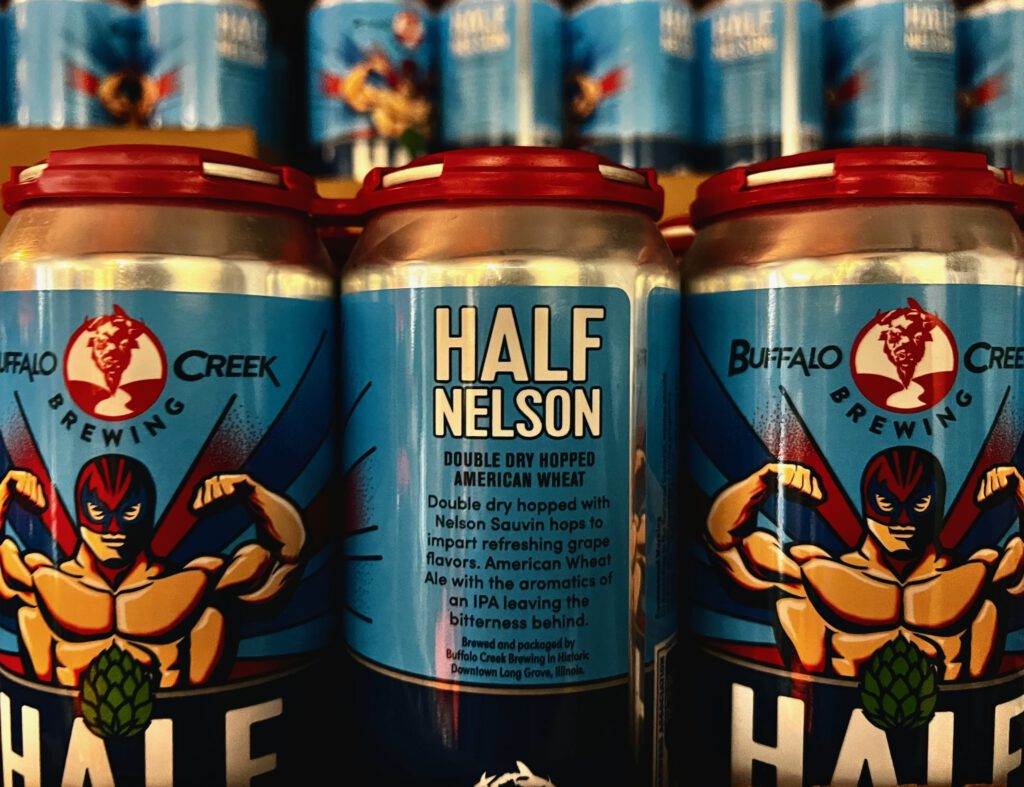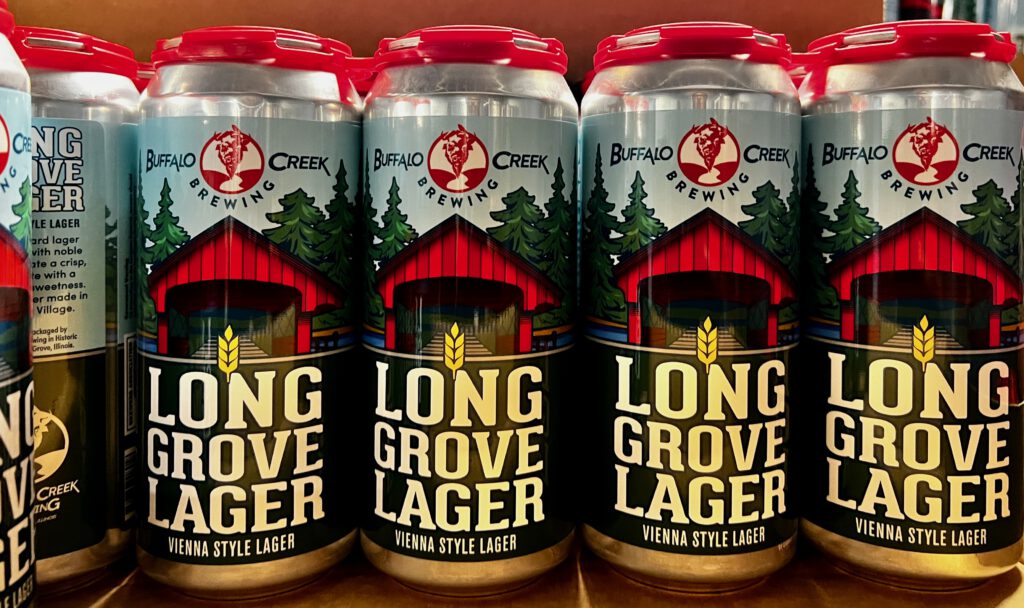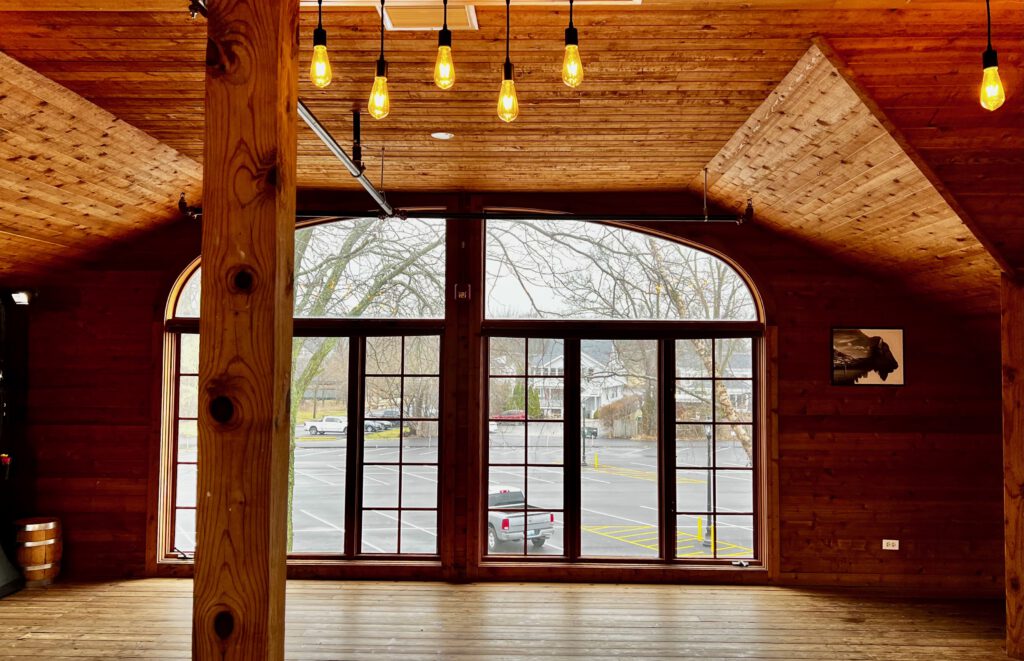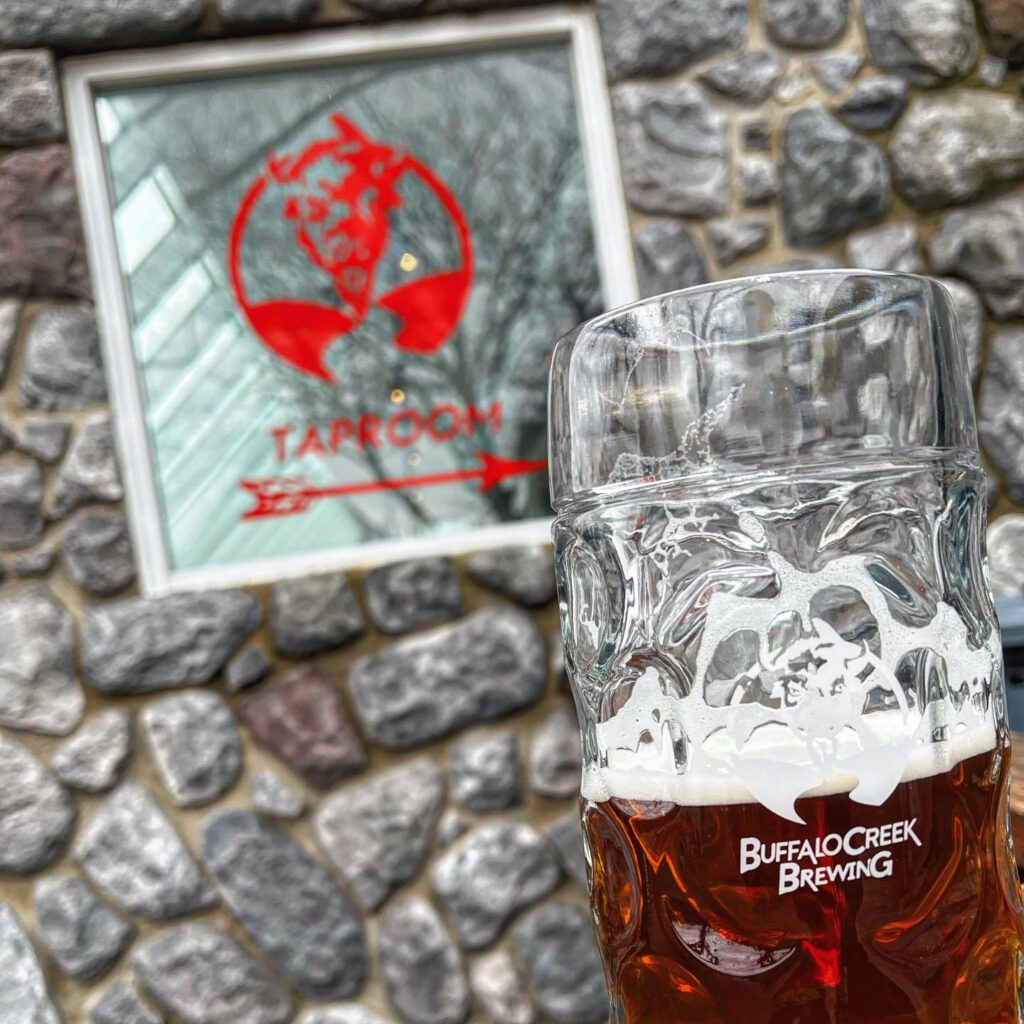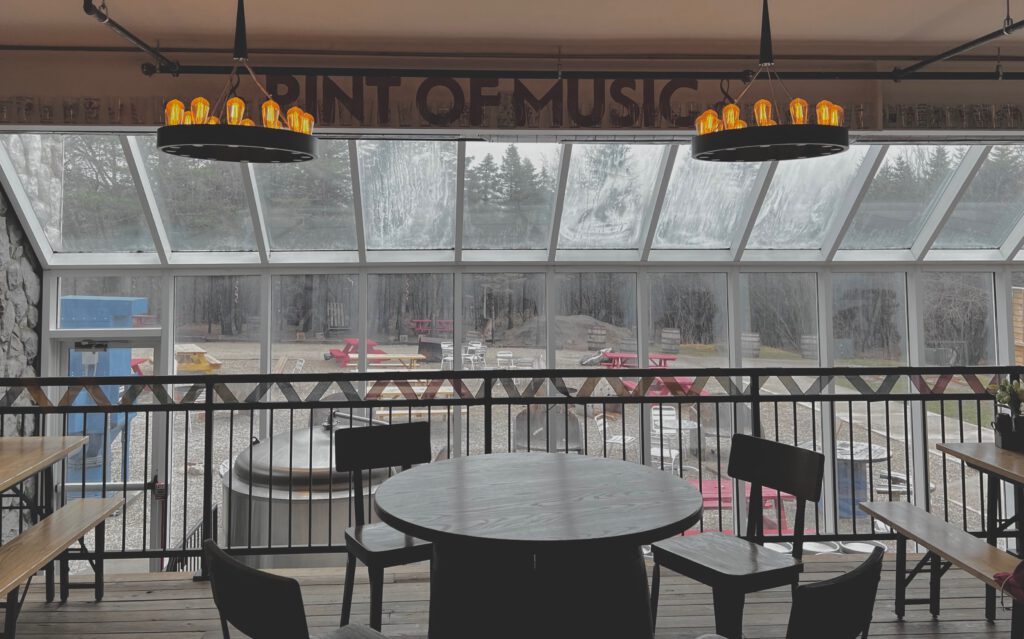 Serving Fresh Local Beer in Historic Downtown Long Grove.
Next up for this 19 person team is an expansion into five acres of wooded land directly behind the biergarten. More tank capacity and expanded shipping/ receiving pathways are the goal.
During our tour, Afro Beer Chick and I enjoyed an absolute killer of an Irish Red (Burning Red, 64oz stein) and Farmer's Illegitimate Daughter (Belgian Strong).
The latter received barrel aged treatment and may see a release day as Feng Shui. The happy accident is a mingling of 100 gallons of sour Farmer's Illegitimate Daughter aged for 3yrs back blended with a fresh batch for some fun complexities.
Buffalo Creek Brewing will be hosting the annual Historic Downtown Long Grove Craft Beer Festival on Saturday, April 30th, Noon -4p If you're looking a for an excuse to escape occupied Chicago for an excursion on the Lake County Libations Trail…this is it!
—Nkosi
Other Notes:
-Before deciding to make Long Grove home consideration was given to spaces in Grayslake and Libertyville.
-Canning line fills 35 cans per minute.
-Mike took the equipment at Burnt City for a few trial spins, they have a 30bbl version of this same system as Buffalo Creek.
-The patio has a concert stage and holds 400-600 ppl on weekends.
-The Village of Long Grove has it's own aquifer.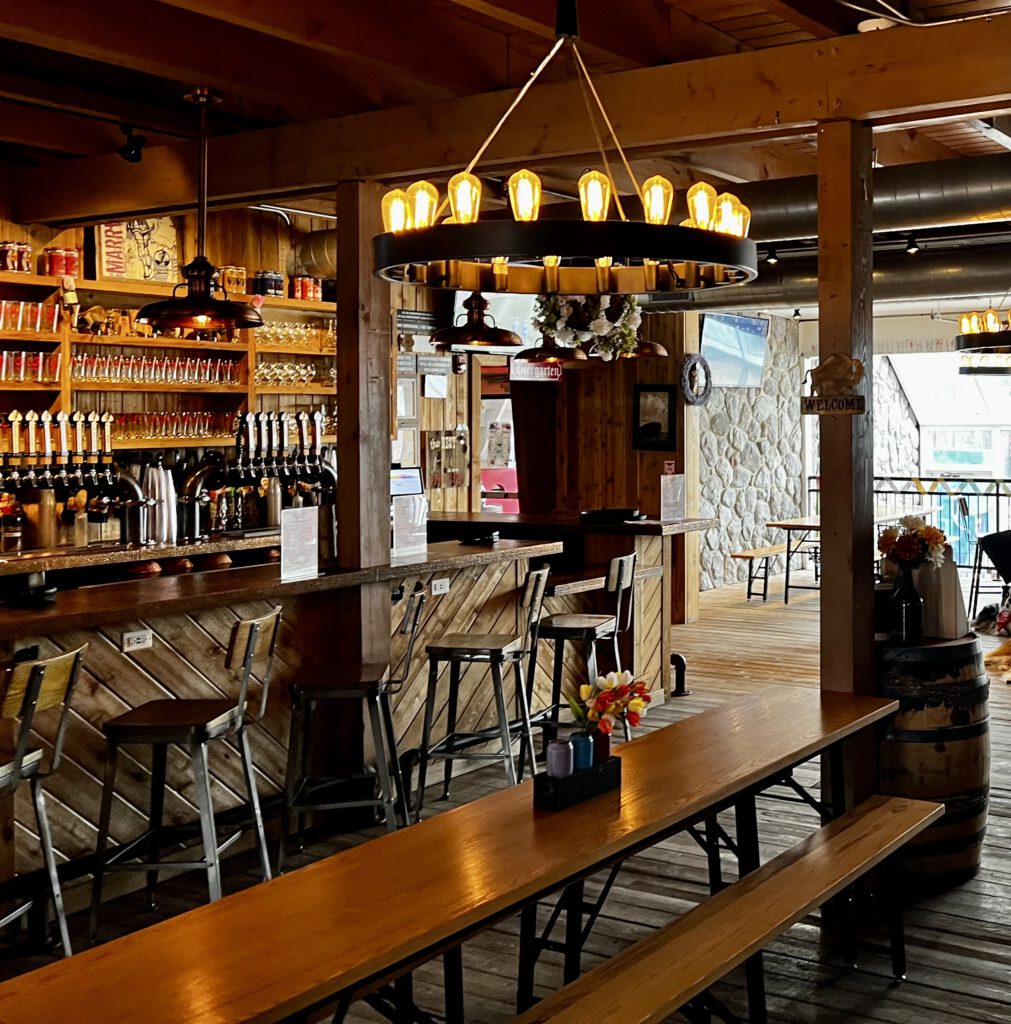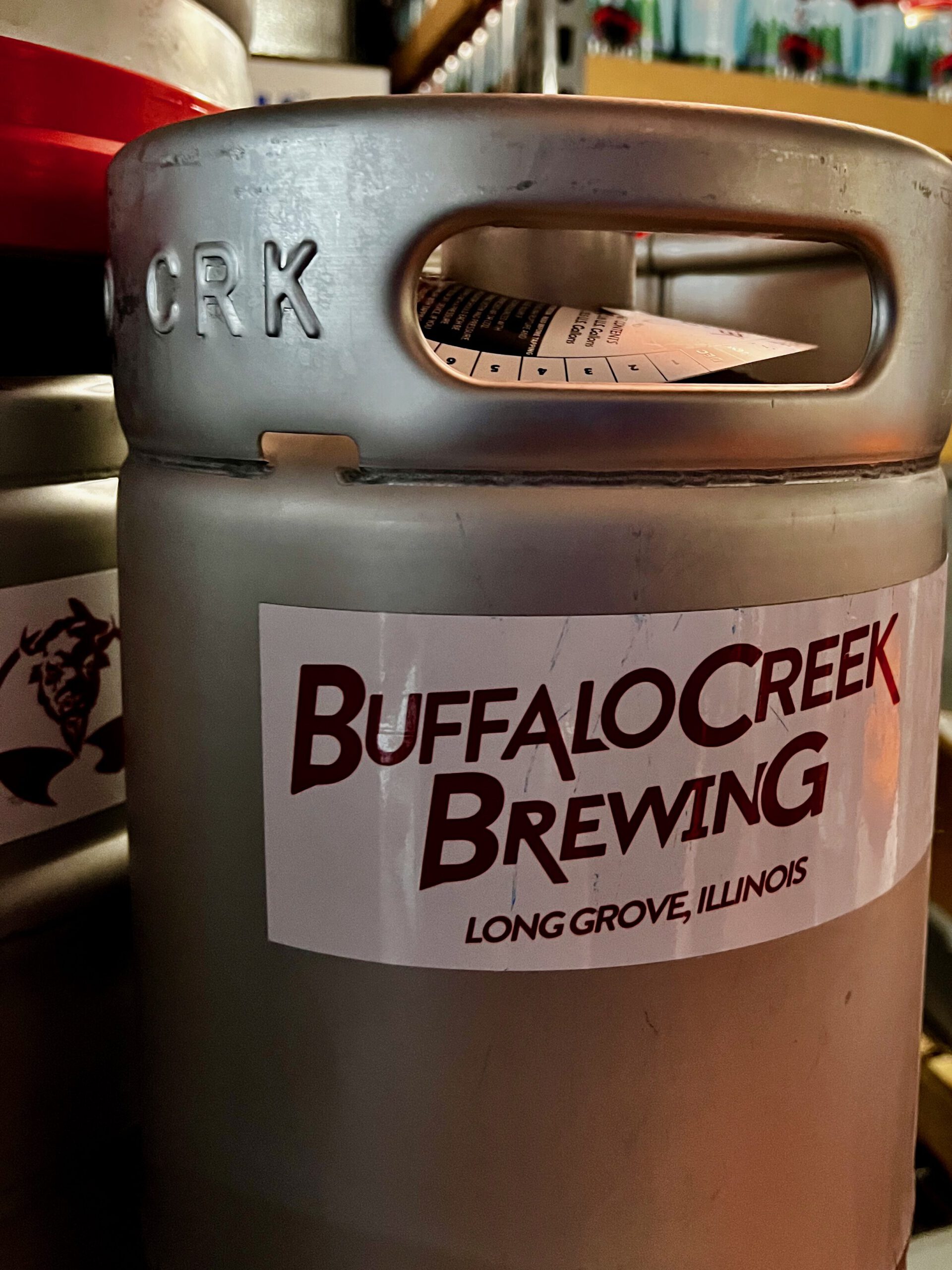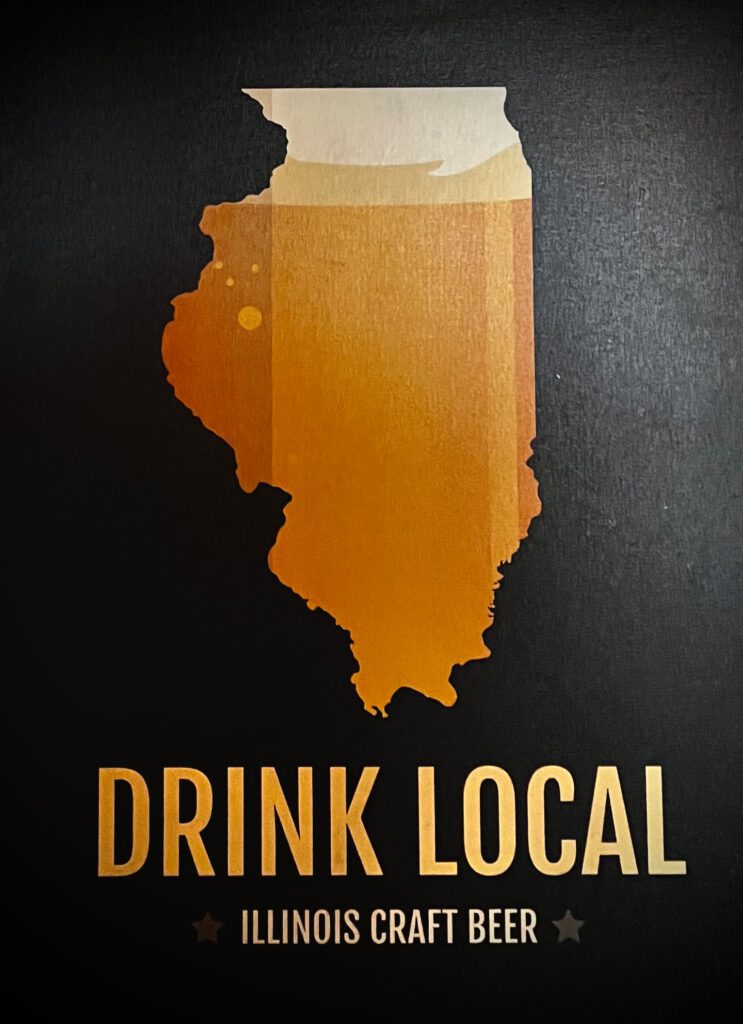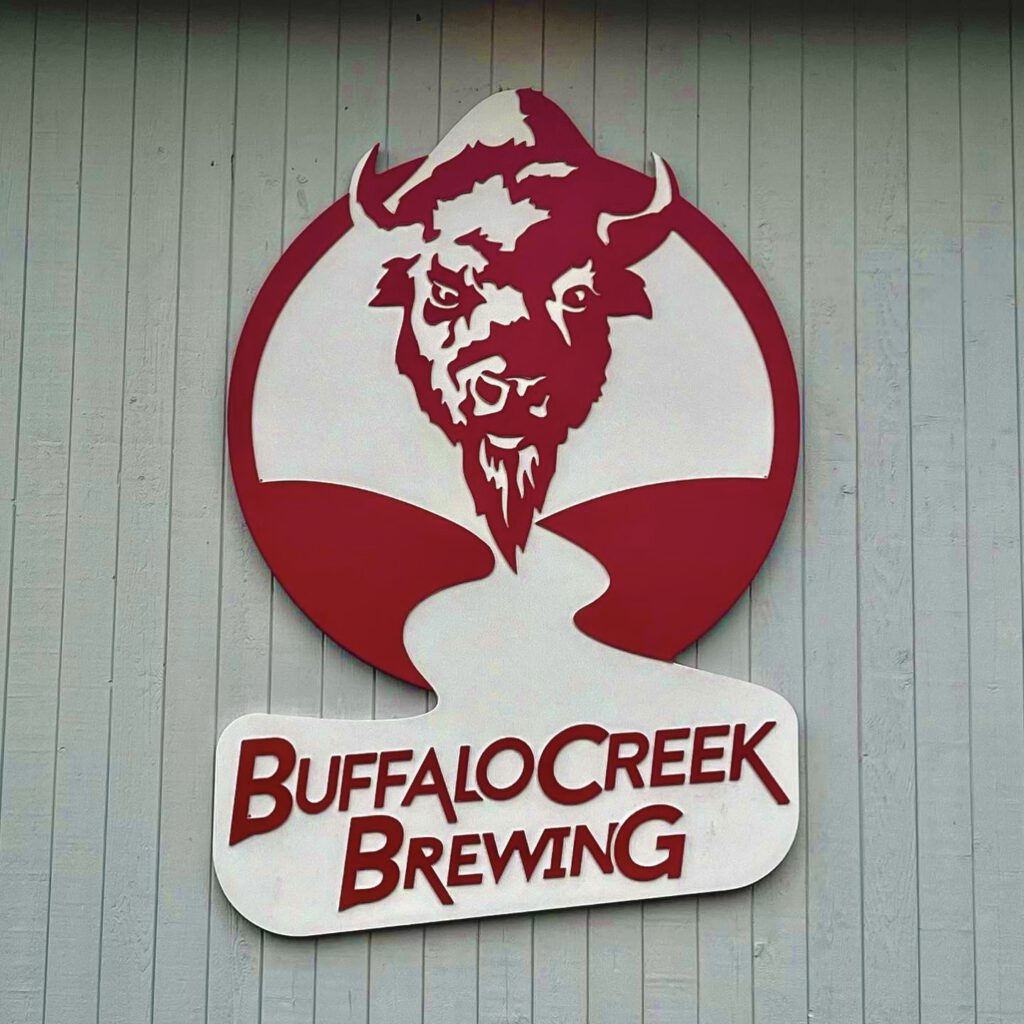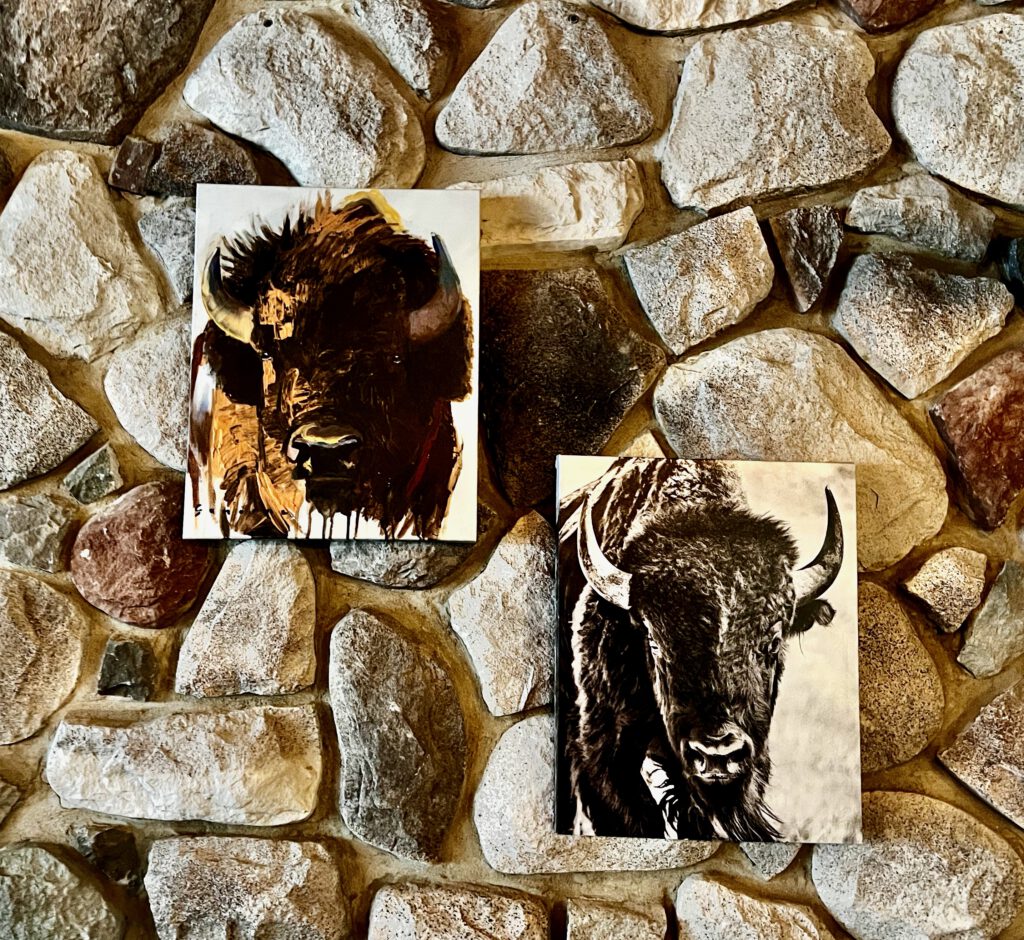 Long Grove Craft Beer Festival Returns April 30th