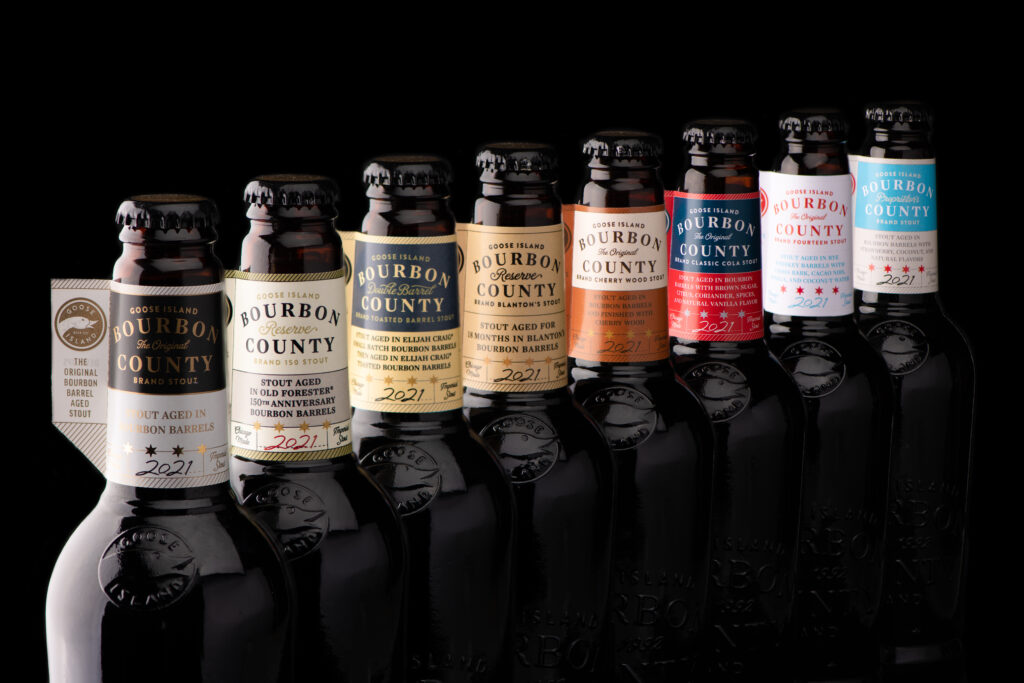 Bourbon County Season returns Black Friday and will feature seven varietals including an updated fan favorite with Fourteen Stout. Goose is known for having an extensive collection of retired beers that make appearances sporadically over the years (Vanilla BCS, Bramble Rye) both come to mind. This time around it's the Proprietor's 2014 recipe that will re-release this Fall. Fourteen revisits one of the most beloved Chicago Only Prop releases and features the same cassia bark, cocoa nibs, panel sugar and coconut water as the original with more rye added than the original.
Classic Cola Stout will likely be the most polarizing variant as a whisky cola inspired BCS is selected for bottles this year. Classic Cola Stout features Vanilla. Lime. Nutmeg. Brown Sugar. Coriander. Cassia Bark. Orange Juice (and zest).
For us the Old Forester 150 and the Elijah Craig Double Barrel Toasted Barrel variants sound most intriguing. Old Forester released three limited batches of 150 last October to celebrate their anniversary. Those offerings are all different proof points with vastly different flavor profiles ranging from tannic and spicy to cocoa and caramel forward. It will no doubt be fascinating to see what direction their timeless flagship stout takes after resting in these unique barrels.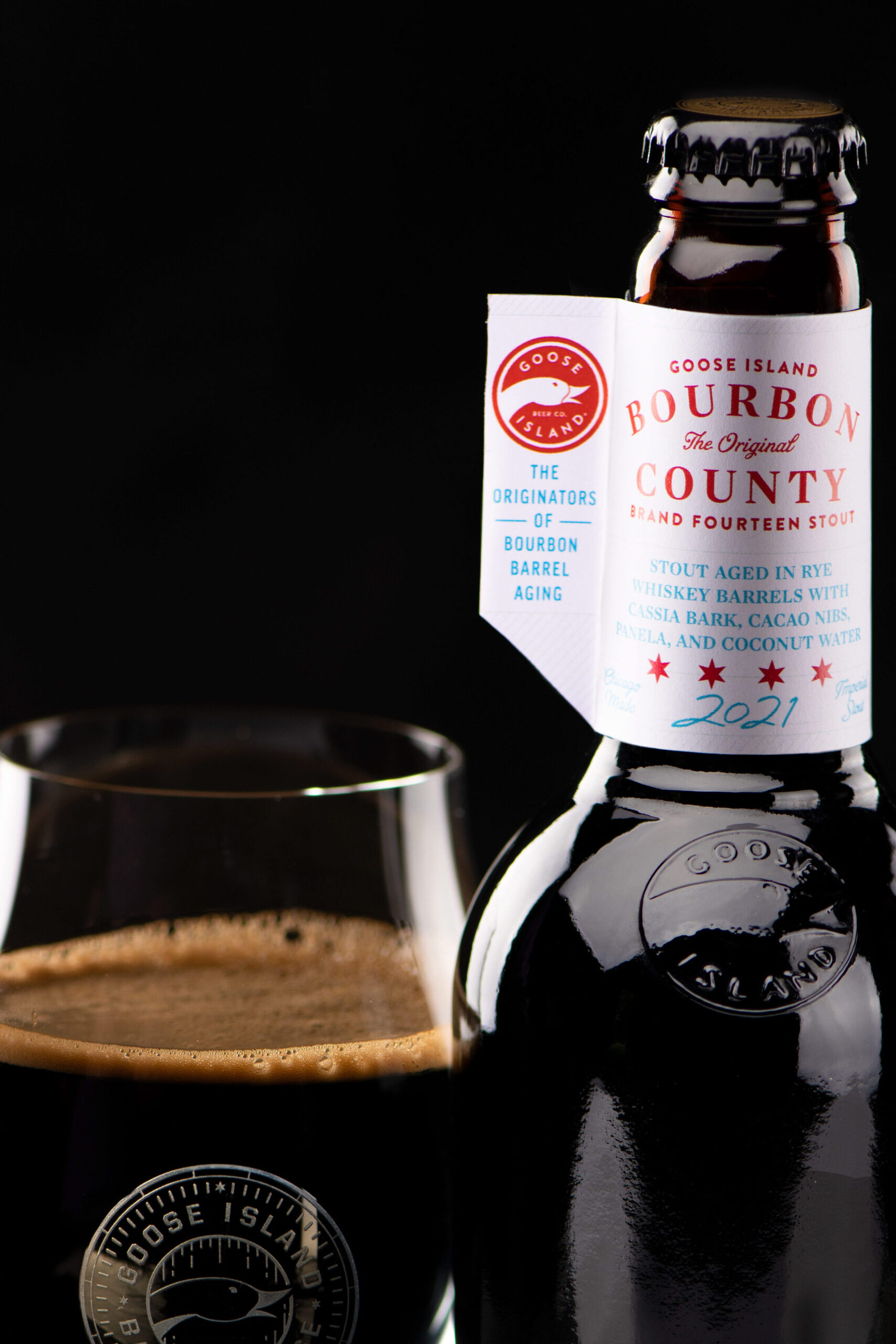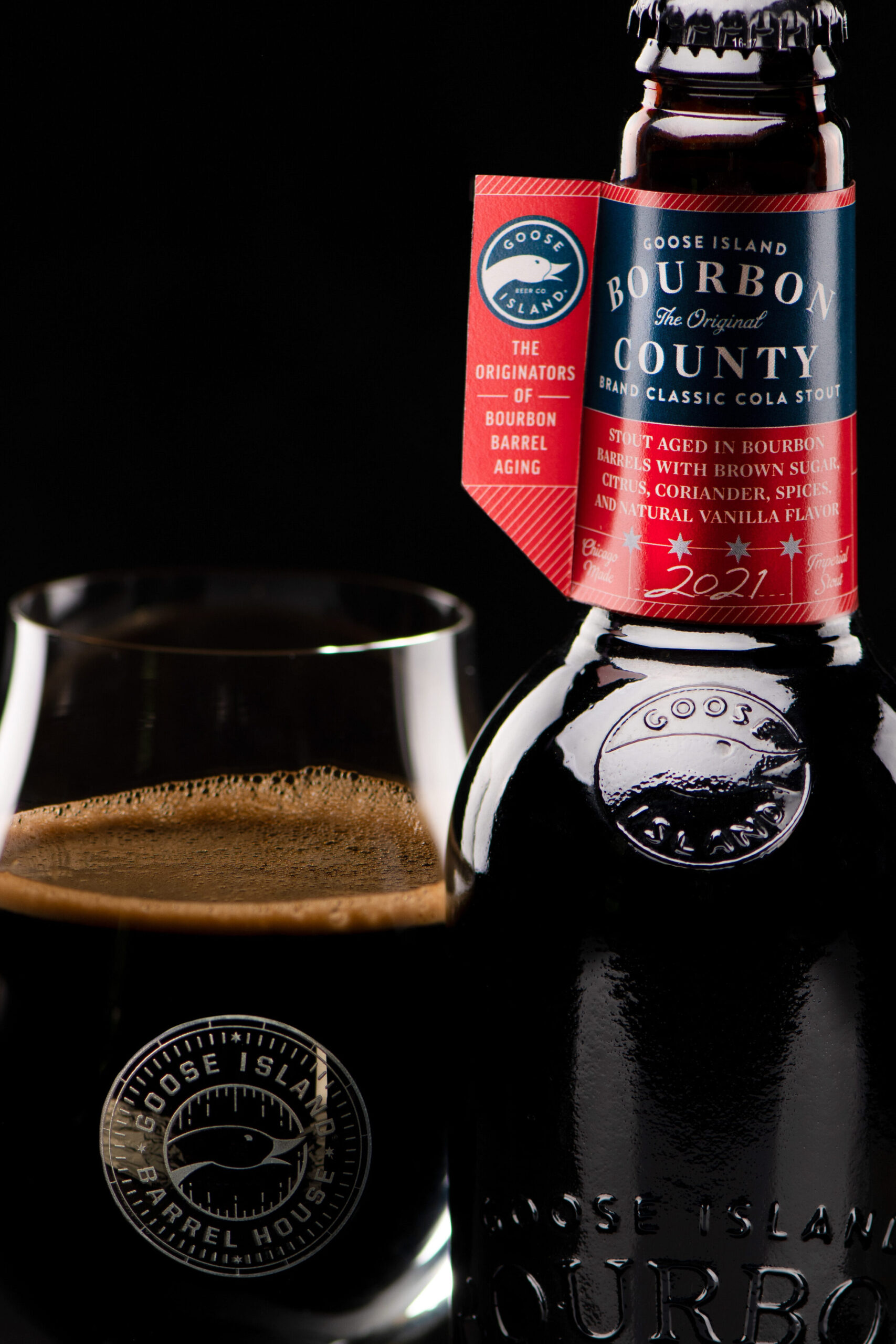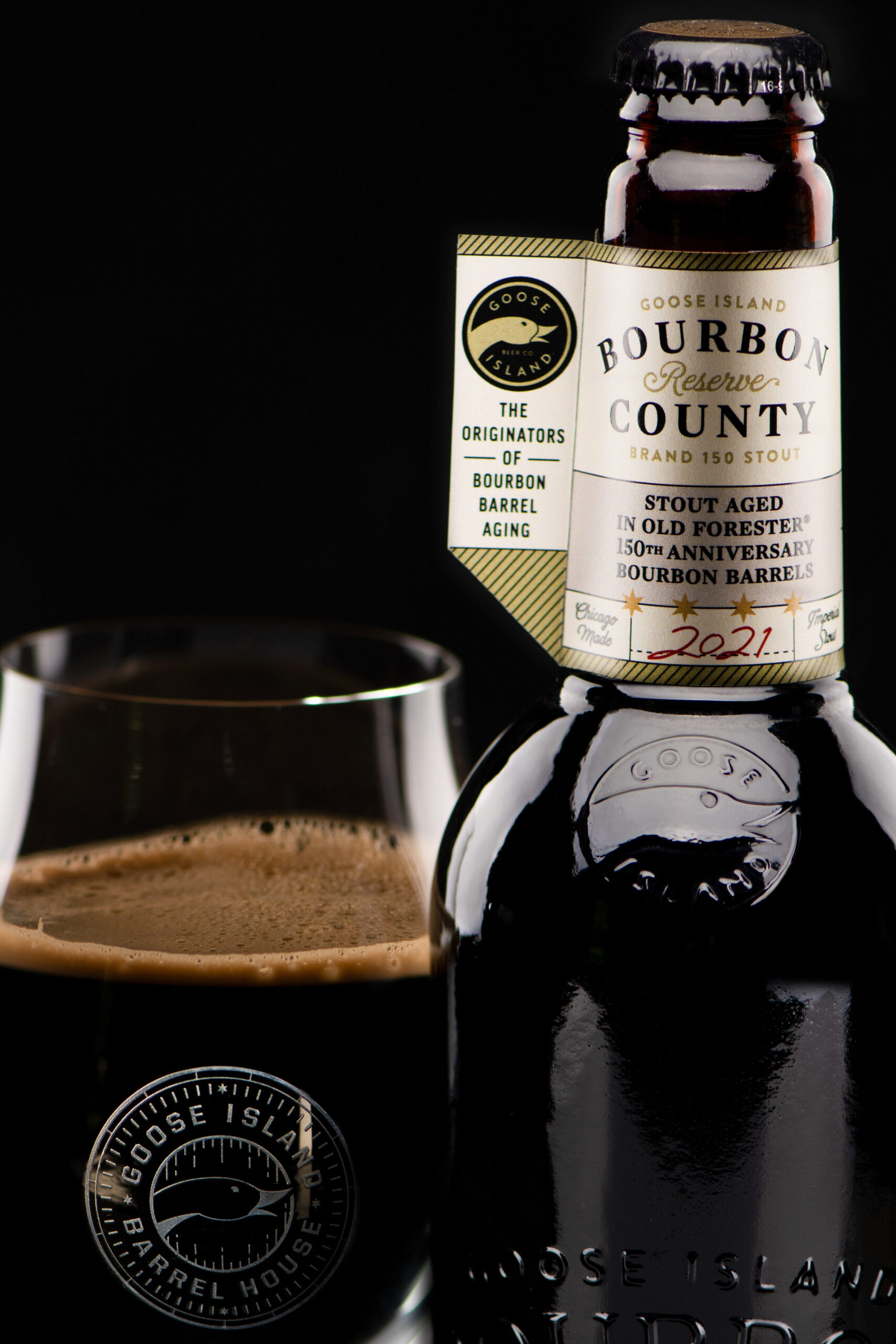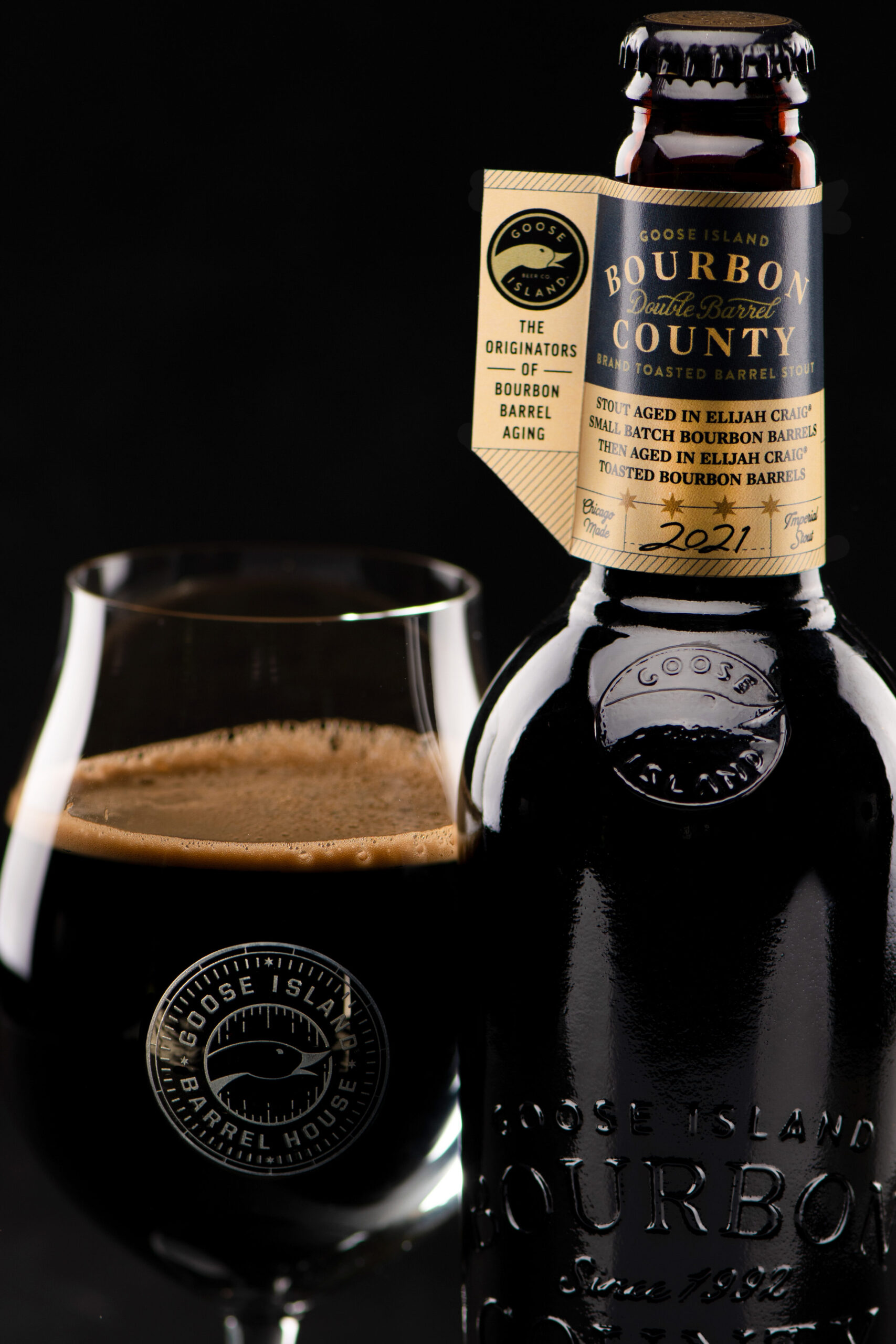 Here's a look at the full 2021 Goose Island Bourbon County Stout Lineup
Goose Island Bourbon County Stout
Goose Island Bourbon County Cherry Wood Stout (14.3% BCS finished on toasted cherry wood chips)
Goose Island Bourbon County Reserve 150 Stout (15.6% BCS aged in Old Forester's 150th Anniversary Bourbon Barrels)
Goose Island Bourbon County Double Barrel Toasted Barrel Stout (16% aged for one year in Elijah Craig Bourbon Barrels, then another year in Elijah Craig Toasted Bourbon Barrels)
Goose Island Bourbon County Reserve Blanton's Stout (15.4% aged for 18 months in Blanton's Original Barrels from the center-cut of Warehouse H)
Goose Island Bourbon County Classic Cola Stout (14.1% BCS with lime, orange juice and zest, coriander, cassia bark, nutmeg, brown sugar, and vanilla added)
Goose Island Bourbon County Fourteen Stout (homage to the Proprietor's 2014 recipe, cassia bark, cocoa nibs, panela sugar, rye and coconut water)
Goose Island Proprietor's Stout (BCS blended with strawberries, vanilla and coconut)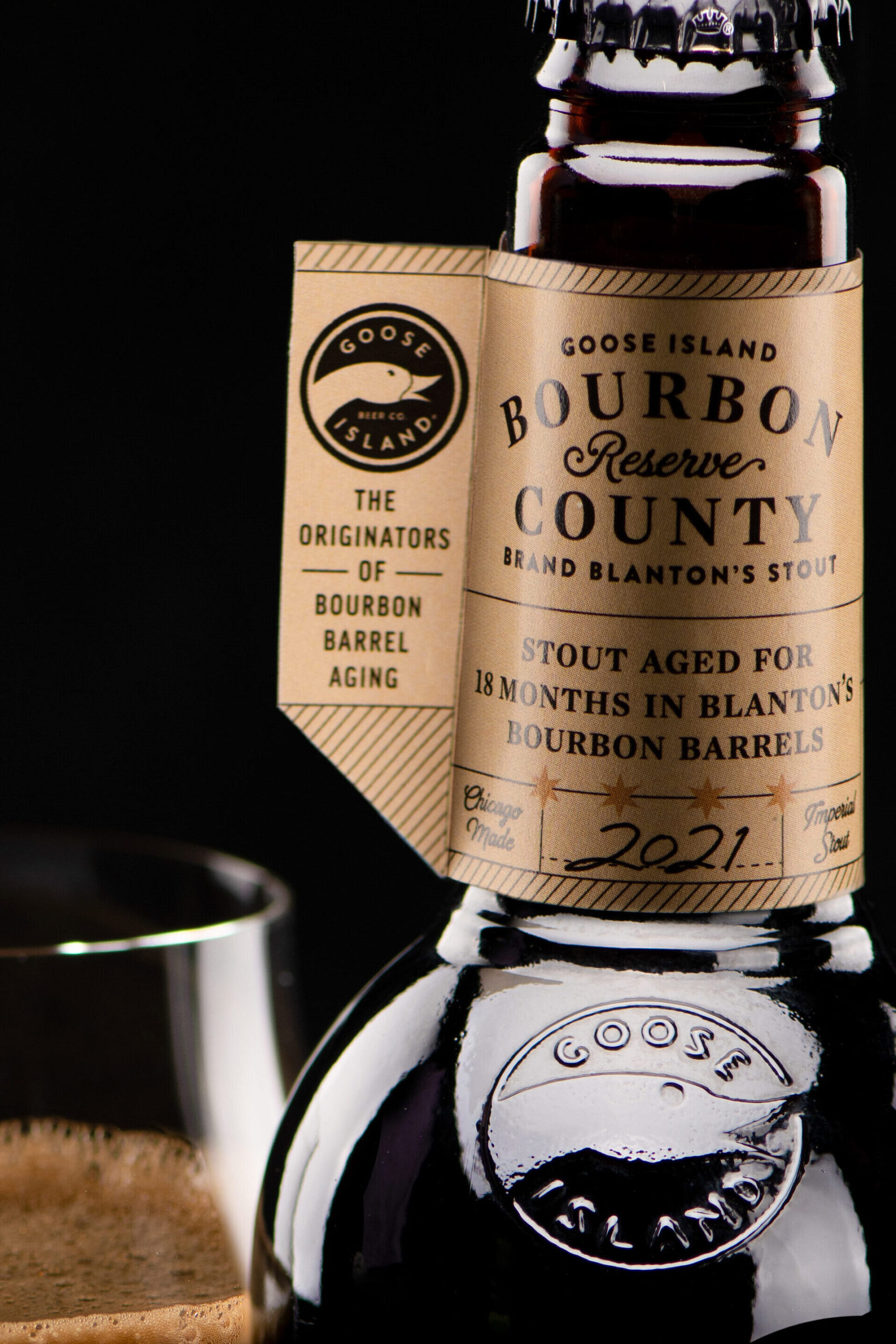 –Nkosi