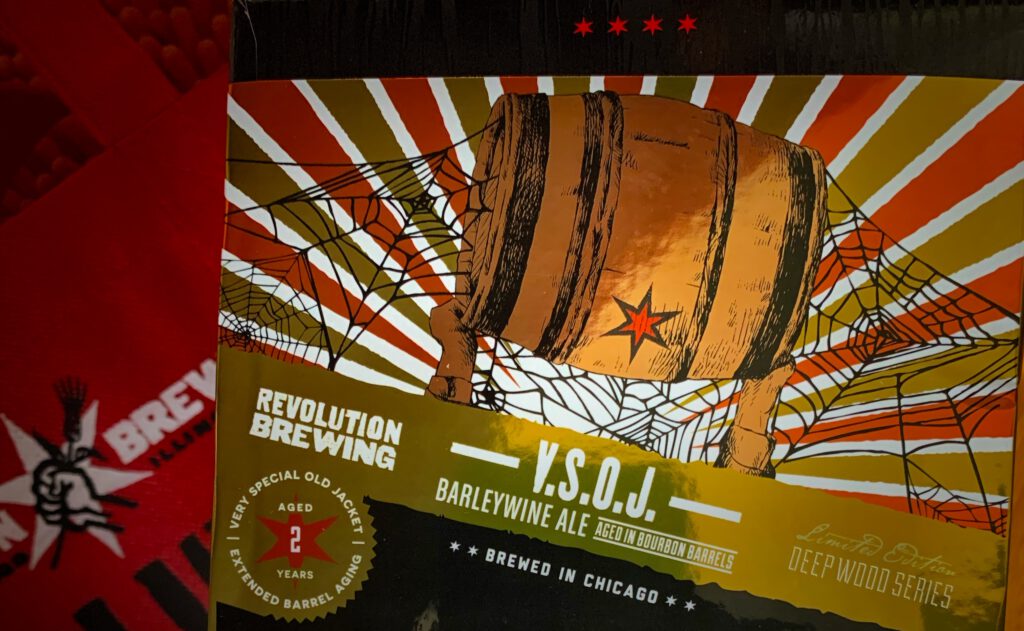 When Brewmaster Jim Cibak and Secretary of Lumber Marty Scott join forces the result is a laser focus on barrel selections that create something unique. Their quest is to always refine base beers, keeping them dynamic in constant pursuit of the best versions of each one. Rev is home to some of the most balanced, complex beer releases in the city.
When talking Marty briefly at the VSOJ release he cleared up a misconception I had about 'sweet and dry components' in stouts and barleywines that Rev always talks about. Whenever I hear those terms the assumption is that after tasting beers that were done aging, the beers were classified by what characteristics the barrel produced. Rev demands more control over their process, so different versions of these beers are brewed then combined for aging.  It's "us having two wings for the airplane"…love that description.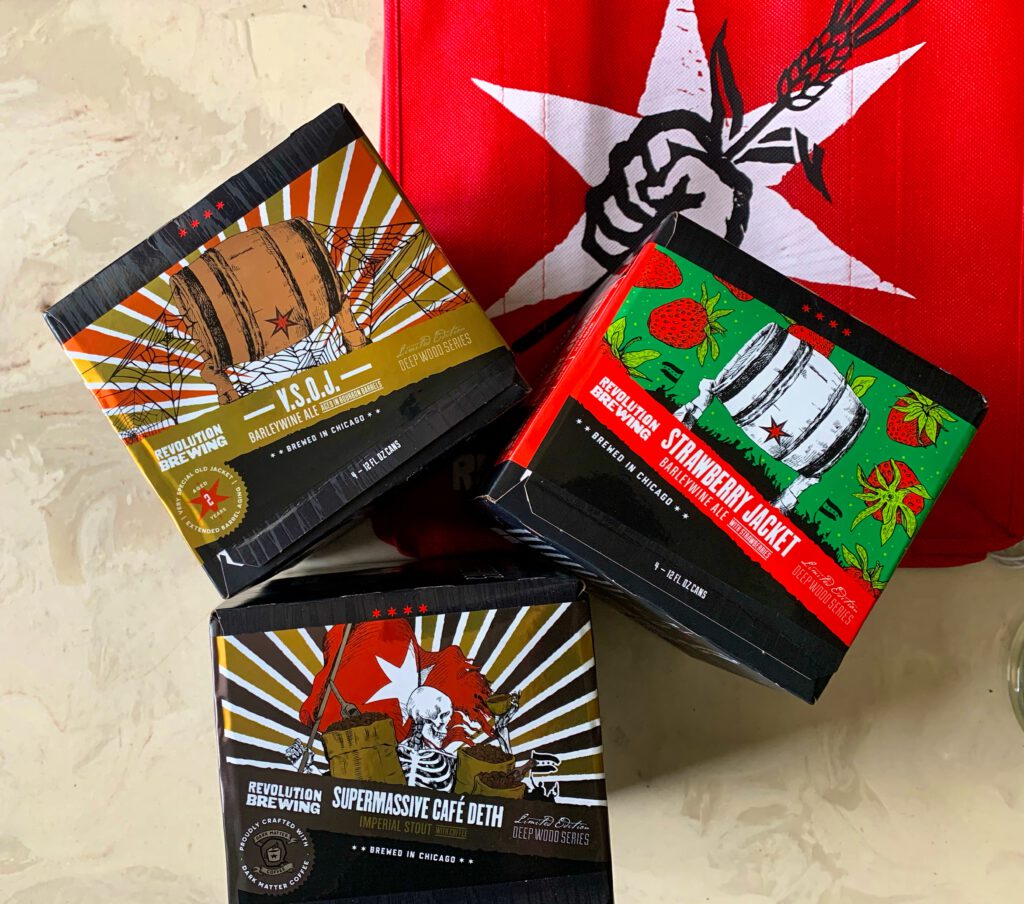 Barrel aged stouts can be downright refreshing at February Happy Hour functions. Chicagoans often like the option of having a beer that might overwhelm. The same applies on the beach honestly. For that crisp nightfall, VSOJ works to cap moments at dusk as well as any red wine you'd bring.
It's been 3 years since Honey Jacket and Strawberry Jacket made their debut. It was a legit 100 degree weekend for that launch.
We first noticed a few years back on location during the Only Child Brewing interview up in Gurnee. While sipping a late summer BA Stout they just tapped, we collectively acknowledged to each other (brewers included) that none of us cared about the social norms..we didn't believe in a stout season. It's more of a dated suggestion if anything.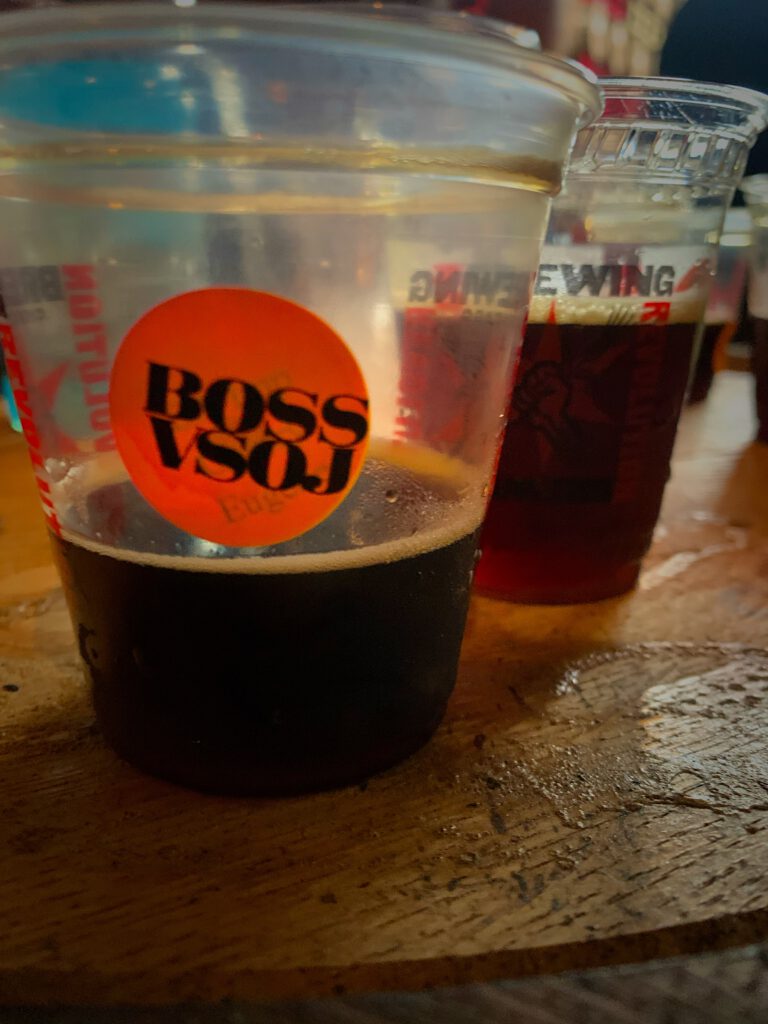 It was nothing short of magnificent returning to Chicago's great beer cathedral that is the Rev Kedzie Taproom for a Deep Wood Release ..it's practically a holiday.
You can't help but think in that moment how beer at it's best brings out the bros, the besties straight from yoga class, the suburban delegation, the pioneers that got us here, the geeks, the hypebeasts, the punks and countless other voices under one roof. For most attendance beer in Chicago means just one thing – Liberation. It's a dangerous business building up beers to be 'the best ever' so we'll stay away from that for now. But this group that shows up at noon is not about worshipping sacred cows. It's an unwashed, joyous congregation in attendance to celebrate the best beer program around.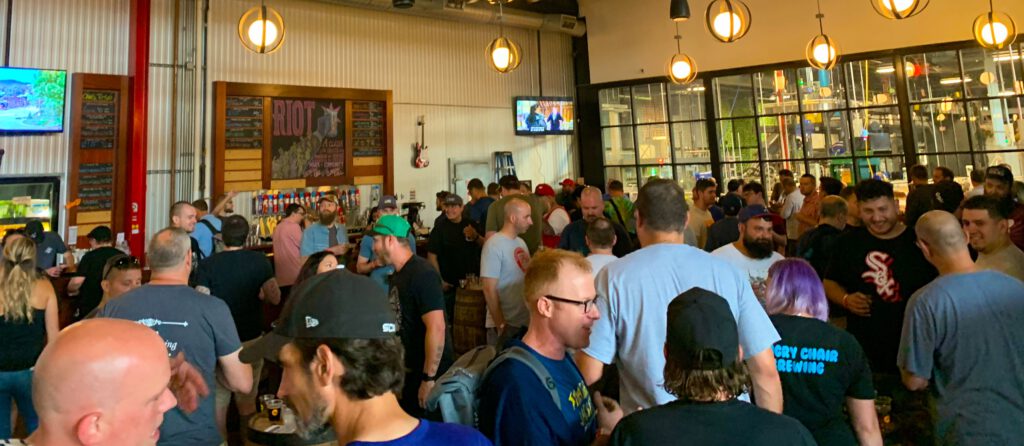 Boss VSOJ> XOJ > Unmitigated Audacity would be my order of favourite variants. When talking to Chairman of the Party, Josh Deth back in 2019, he would tell us Rev's 10th Anniversary Ale was built on VSOJ + Cherry because VSOJ is their most revered achievement up to that point.
Marty is a truly great composer that leads these variant releases like someone whose been doing it forever. I'm certain he has been deeply informed by legendary figures like the aforementioned Cibak and former Rev Pub Brewmaster, Wil Turner. Marty does it all – bartender, barrel program manager, poet, mad scientist, blender extraordinaire.. a nerd's nerd that dives into topics with an unquestioned brilliance and fervor that makes me wonder if I've ever loved anything as much as he loves delivering these releases for us.
Felt like old times at Kedzie. The Rev Deep Wood Series Is Back!
—Nkosi