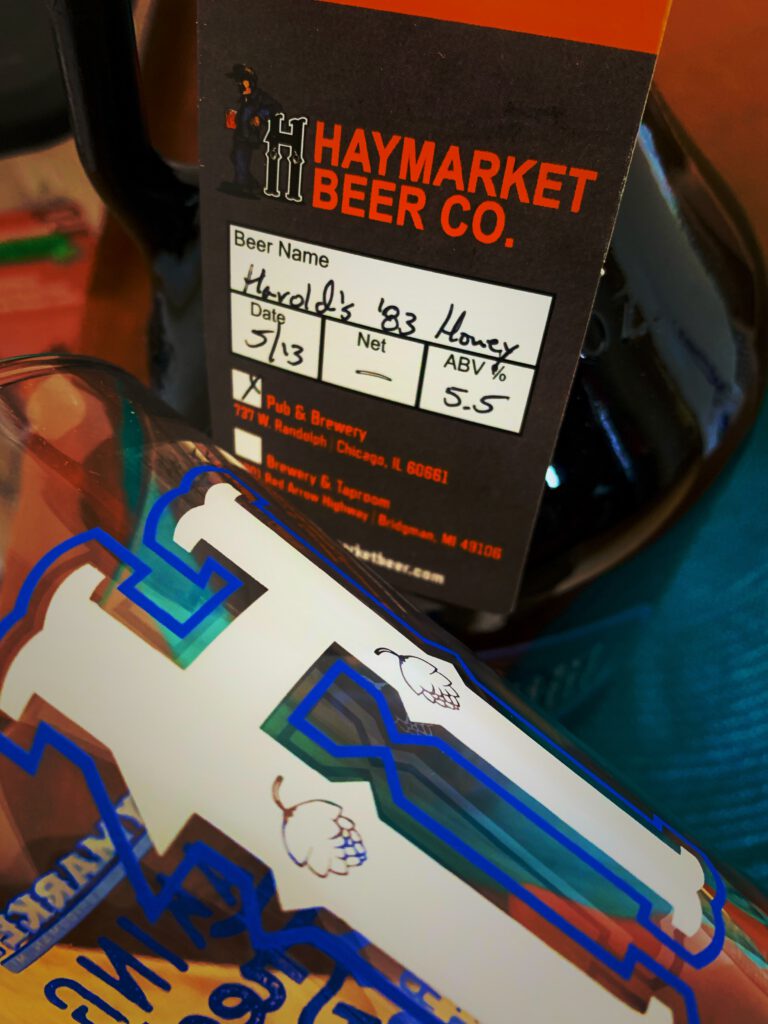 The first time met Brother Sam Ross was at a preview event for the Auto Show Friday Night Flights held at Eris Brewery + Ciderhouse. It was a trip because up to that point no one ever referred to knowing me as 'Chalonda's Husband'. Sam is a Brand Ambassador/ Assistant Brewer at Goose Island and co-creator of Harold's '83 Honey Ale.
The story goes that Nisei Lounge and Theater on the Lake bartender, Jay West approached him to create a brew for this project that Haymarket was considering. Concerned Beer Citizen, @ChicagoBars is a local lobbyist passionate about the lack of black owed businesses in the packaged goods space and wanted to raise awareness on the topic. Sam and Jay almost immediately decided on Honey Ale as the style.
Honey Ale has always been an expression that is both approachable enough for the beer novice but complex enough for beer nerds to be excited about. It was of course the first beer style brewed in the White House. Back in 2011, Barry O commissioned for a Honey Ale and Porter to be produced for parties like the Super Bowl and St. Paddy's Day.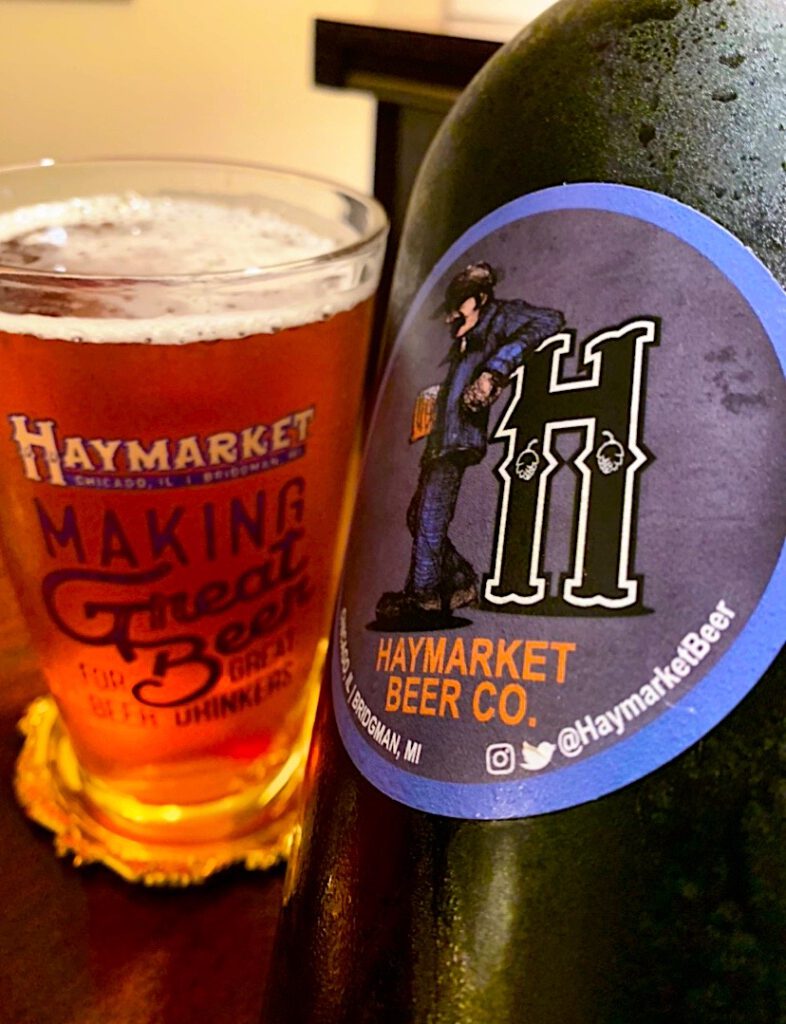 The Social Enterprise, Sweet Beginnings LLC, through their apiary program BeeLoveBuzz was sourced for local honey. Daphne Williams runs this amazing Chicago based honey apiary. Sweet Beginnings recognizes the importance of working with other mission driven organizations. Located in North Lawndale on Chicago's West Side, they provide returning citizens who have been previously incarcerated an opportunity to work for 90 days.
Harold's '83 Honey Ale of course pays homage to the year Chicago's First Black Mayor, Harold Washington took office. '83 is also a nod to the fictional location of local cult favorite, Harold's Chicken Shack. Featuring Zuper Saazer Hops, Vienna Malt and Clover Honey, Harold's offers lovely, rich, flower honey notes without overpowering residual sugars.
In a city the size of Chicago we need more black owned businesses. There are less than 5 black owned bottle shops in city proper.
The conversation around topics like wealth generation strategy and city moratoriums banning package goods wouldn't be on outlets like ours if Sam and Jay didn't produce this beer. Because of marginalization and lack of inclusion in predominately black neighborhoods, there is an untapped potential for projects like these. Chicagoans love celebrating hyper local reflections of the people, places and events that make this such a great town.
To make a Chicago As Fuck beer that captures the essence of Black Chicago while highlighting issues with perception and quality of life… man! This is one of the coolest beer releases of all time.
—Nkosi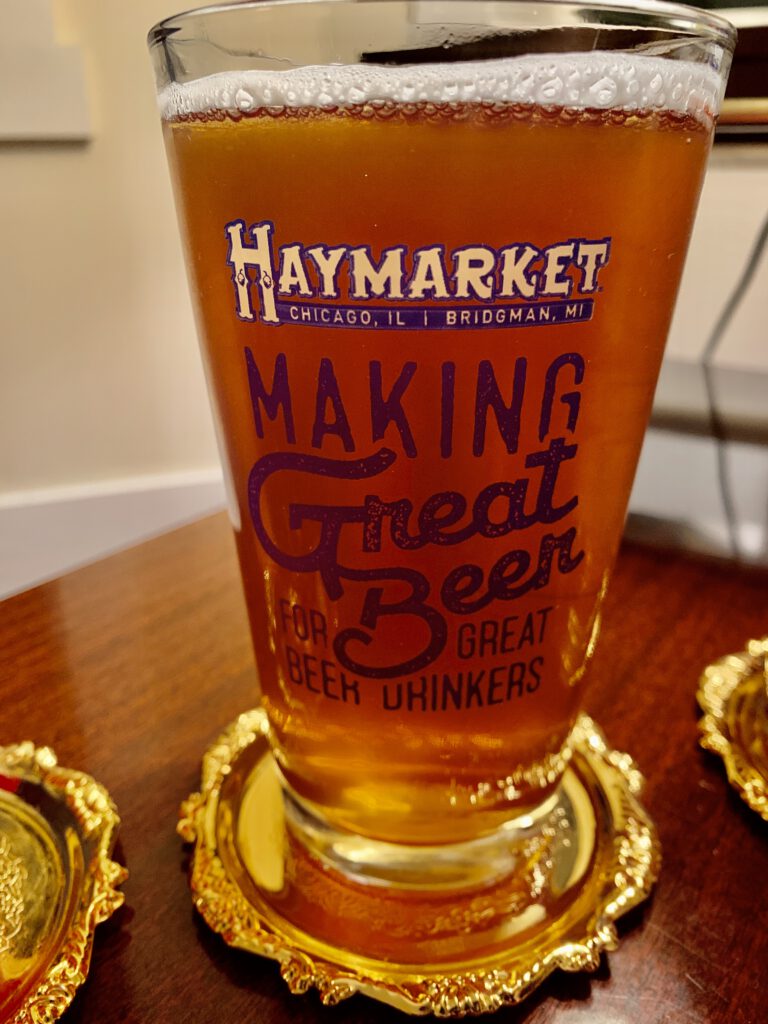 Other Notes:
–Sam Ross is host of Pass The Drink Podcast.
-Sweet Beginnings has five Chicagoland apiaries.
-Harold's Honey Ale can be founds on draft at Harold's Chicken #88 at 1450 S. Michigan Ave.
-Giving people an opportunity when you know they need it is at the core of their mission for Sweet Beginnings.
-Harold's was brewed at Haymarket Pub & Brewery in West Loop. Their Defender American Stout was named after a black owned news publication, the 115 year old Chicago Defender Newspaper.
– @chicagobars previous collab with Haymarket was Chicago Tavern Beer a 6.1% Export Lager