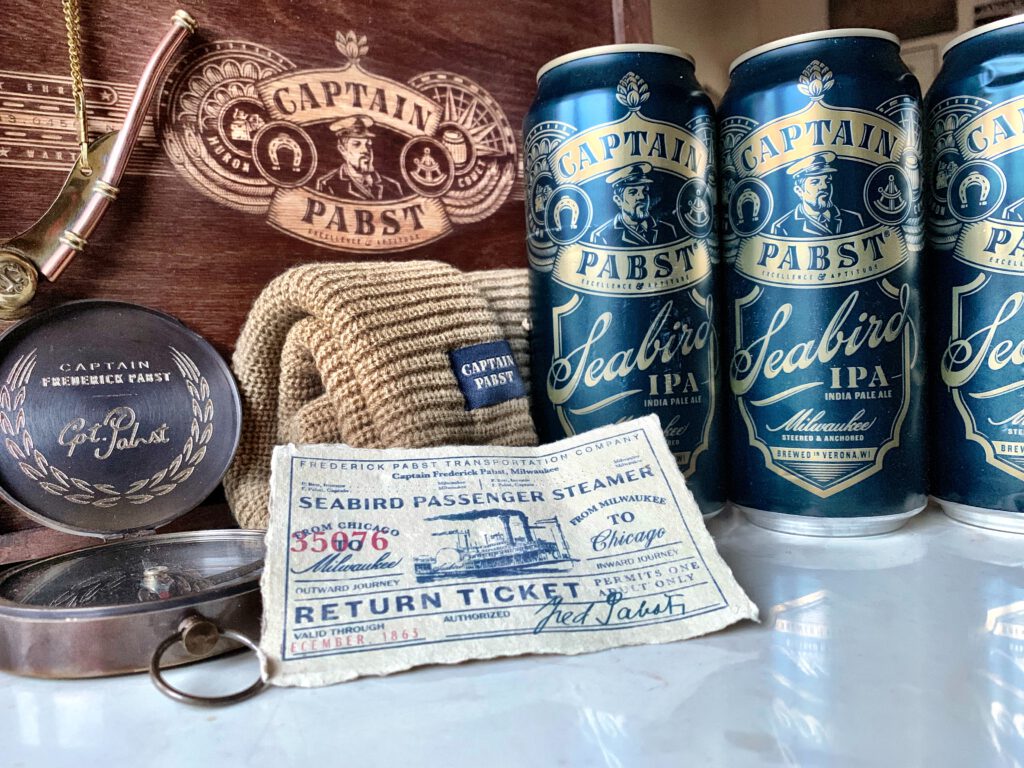 We haven't had a chance to chat with the Pabst crew since our Ballantine Ale feature back in 2014.
The recent rebrand of the Pabst Milwaukee Brewery + Taproom to the Captain Pabst Pilot House challenges the perception of what Pabst can be.  Seabird IPA began as a project here and is now contract brewed and canned at Wisconsin Brewing Company in Verona.
Pilot House serves as a test kitchen but also brews historical recipes on site from an extensive catalog. This is where heritage meets innovation. Beers like Old Tankard Ale or Pabst Andecker and Schlitz Erlanger are brews that some visitors haven't enjoyed in 30 years. Former Pabst employees stop in to share stories about how these are the beers they used to steal from that dad's cooler and now they get to tell their kids about them. We're talking recipes that were brewed in mass 50 years ago.
Head Brewer Zack Krueger and company went through a yearlong process to refine Seabird IPA before its release. Here are some excerpts from our chat about the adventure.
CBG Nik
Were there other iterations of the Seabird IPA before you landed on a final recipe?
Head Brewer, Zack Krueger
We brewed it at least ten times over the course of a year. After the first batch I thought it was dialed in but we wanted it to be more drinkable.
We wanted to avoid a watered down session IPA. We always knew directionally where we wanted to go. Cascade hops were a must to give it those old school vibes, we also added Mosaic. We did a good job of finding a happy medium with those.
CBG Nik
What were you working on before this project?
Head Brewer, Zack Krueger
Before this I was in college, my degree is in Microbiology. I started in Quality Control here at the brewery. I had some experience building out QC processes in a laboratory setting, so I started there and worked my way up. To be the head brewer in Milwaukee, where I'm from is a real honor.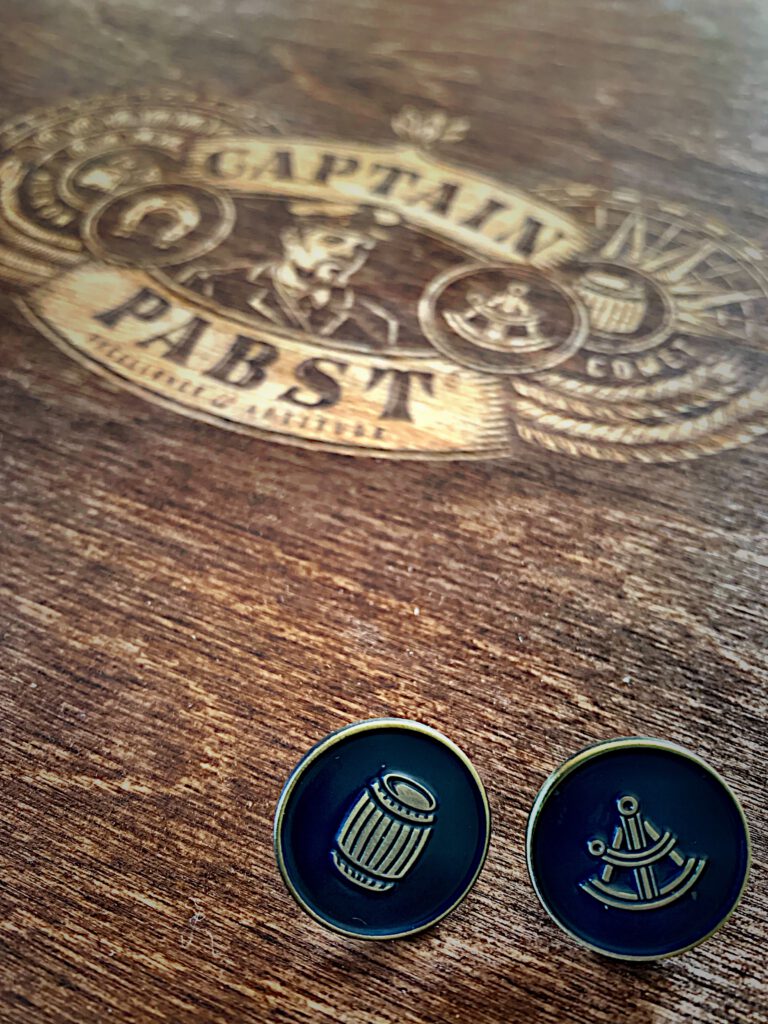 CBG Nik
What is The Captain Pabst Pilot Brewery? This is on a campus with other buildings?
Head Brewer, Zack Krueger
We are an innovation brewhouse for the many of the brands in our portfolio.
It's an old German Methodist church built in 1872 on the Pabst grounds. We have a 10-barrel system in the pilot brewery downstairs, upstairs there's a full restaurant.
The old Pabst brewery complex near Downtown Milwaukee sat abandoned for a while, ours was building number 23. Others have been repurposed into apartments or other businesses.
CBG Nik
What's your favorite part about working with this crew?
Head Brewer, Zack Krueger
There's a blend of heritage and craft that has been rewarding. We give visitors an experience they weren't expecting. Some customers have a real connection with our vintage brands, but we also get to make craft beer here. We've got a French Toast inspired pastry ale currently in the works. It's been fun to change perceptions about what Pabst can offer.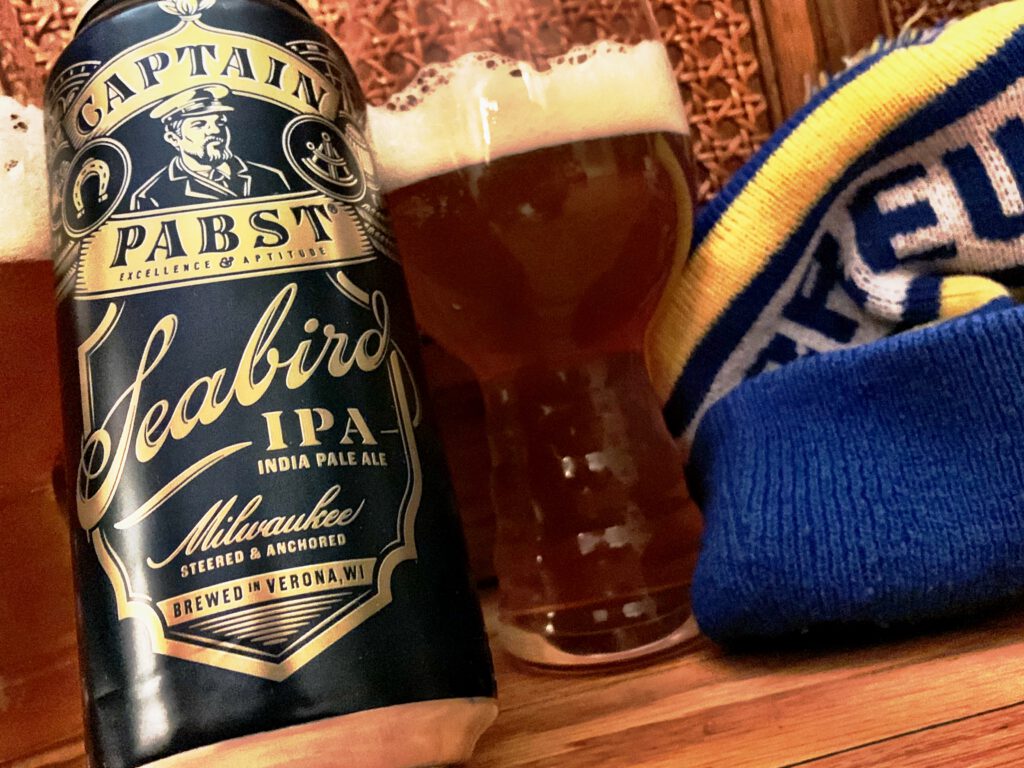 CBG Nik
Some of older beers would be a new experience for guys like me because I don't know that Pabst owns some of these nostalgic brands.
Head Brewer, Zack Krueger
We have such a large portfolio of breweries across the country. Some of these beer logs are mind blowing. Both the Signature and Heritage Series are always on draft. At any time there will be two historic taps. Right now we have Old Tankard Ale that debuted in 1937, it's a lovely ESB and Pabst Andeker is one of our top pours. It's a Munich Helles Style Premium Lager that was always considered a premium version of PBR.
CBG Nik
The most interesting feature of this project is that it serves as a gateway to history nerds that don't just want a heritage beer.
Head Brewer, Zack Krueger
A recent example of innovations that become brands in other families would be the National Bohemian Shandy for Lone Star Brewing in Texas. Last year was busy for us.. You will see many of our projects that started here slowly released to market in 2020.
–Nkosi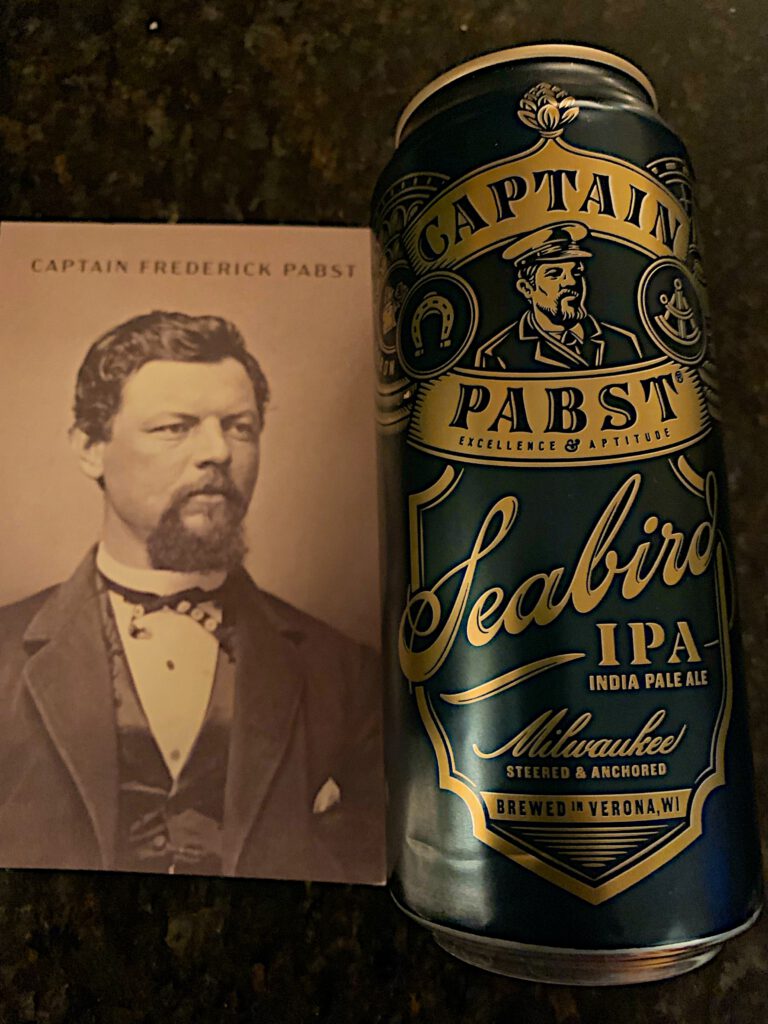 Other Notes:
-Captain Pabst Pilot House is located at 1037 W Juneau Ave in Milwaukee….about 90 minutes north of Chicago city limits.
– Seabird IPA arrived in the most unique of beer package rollouts with a complete historical background on Captain Frederick Pabst who purchased a stake in the Best Brewing Company and married the daughter of Jacob Best.
–Pabst was an actual Ship Captain There was a ship whistle , a compass, and a ship boarding pass just to name of few items included in packaging.
-Seabird will see limited distribution release in Chicago and Milwaukee.