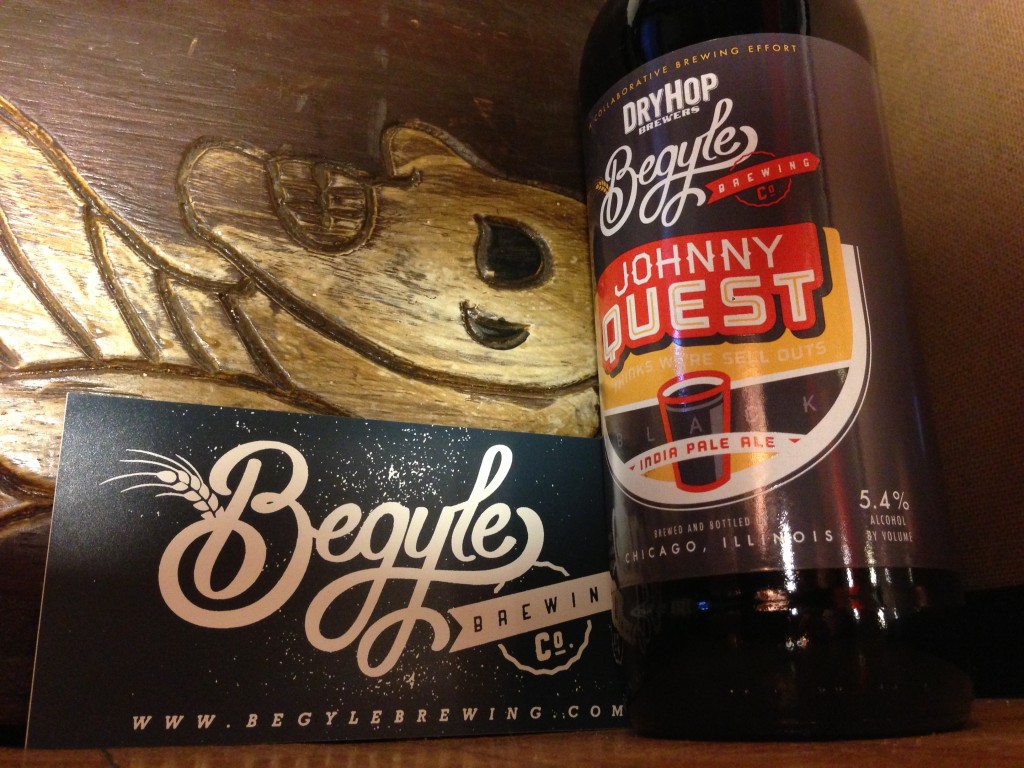 This week I have a brewery twofer for you guys, a collaboration brew between Begyle Brewing of Ravenswood and DryHop Brewers of Lakeview. Begyle Brewing is another Chicago startup nanobrewery that launched at the end of 2012. They've had their beer on select taps throughout the city and began bottling and self-distributing bombers in the Chicagoland area mid January. DryHop Brewers is a brewpub set to open its doors very shortly, as they just had a soft opening to celebrate the arrival of their brewing equipment. In an effort to keep eager patrons excited, DryHop has been working on collaboration beers with other local breweries, including a Black IPA with Begyle named Johnny Quest Thinks We're Sellouts.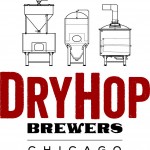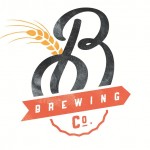 Initially thought to be draft only, Begyle surprised us and bottled a small amount of Johnny Quest Thinks We're Sellouts and distributed them last week. Johnny Quest clocks in at 5.4% ABV and includes some highly sought after hops including Citra, Simcoe, Galaxy, and Cascade. Why yes, I do love those hops, into the glass you go.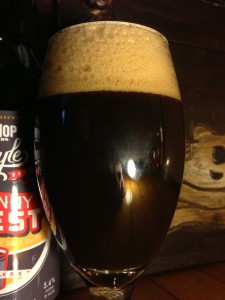 Johnny Quest embodies a dark black hue with a slight opaqueness, virtually blocking any light particles. A fluffy tan head awakens, making the beer appear even more stout-like. Its retention is quite fine, leaving a healthy thin layer even after 5 minutes of rest. The aromatics showcase brilliant pine notes, with subtle nuances of orange peel, grapefruit, mango, baker's chocolate, caramel, coffee, and cappuccino caressing the nostrils. Pine tries taking control again in the mouth, but is matched by roasted malt bitterness. Juicy citrus bitterness joins mid-palate, with orange zest and grapefruit qualities. The finish is long, bitter, and dry, akin to freshly brewed iced coffee, with subtle hints of dark chocolate, toffee, pineapple, and of course pines. Visually, an empty glass coated in lacing is just as gorgeous as a glass full of beer, which Johnny Quest triumphantly achieves.
There's definitely a dividing line between people who do or don't like Black IPAs, which I think is largely due to some bad representations of the hybrid style. If executed well, however, it's one style I find myself loving more and more. In Johnny Quest's case, the style has once again been created with top notch execution. As far as spring seasonal beers go, Black IPAs should dominate the market. It's the perfect segue from winter into summer, enough roast to keep you cozy and plenty of hops to keep it refreshing. As Chicago enters the weather frenzy that is spring, grab yourself a bomber of Johnny Quest Thinks We're Sellouts and wish for warmer days.