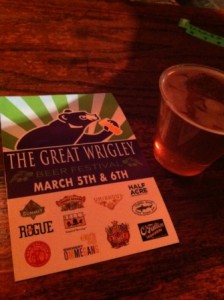 Wrigleyville, an area known more for sports themed bars selling macro beers than selling the good stuff,  was the center of the Chicago craft beer scene this past weekend with the Night of the Living Ales & The Great Wrigley beer Festival invading the area. TGWBF was A 4 pub do-it-yourself pub crawl that started any where you want put on by neighbors: The Yard, Underground Lounge, The Dark Horse & Nisei Lounge. Featuring 40 beers and 13 breweries it was fun was to see the area by highlighting spots that aren't the typical to that area.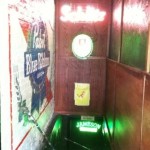 Nisei  is the oldest bar in Lakeview & was originally built by Japanese immigrants in 1951 who wanted a place of their own to chill. Apparently getting a pint a beer was ummm.. difficult for 1st generation Japanese Americans 60 yrs ago.  Gone are any Asian themed decorations, what's left is a straight up tavern w/ no kitchen & groovy beer list. One if its best features is  that they will order from any local restaurant for you and serve you hot popcorn and delicious beer while you wait…nice!
Favorite Nisei samples
Double Daisy Cutter by Half Acre
Dog Town by Lagunitas
Lagunitas IPA by Lagunitas
The Yard & The Underground Lounge had the best selection for the weekend. In fact I came back Sunday to finish the crawl as I kinda over did it at these two spots. The owner & brains behind the festival Don Ridge poured samples & discussed his vision of the Great Wrigley Beer Fest. If you've ever been to this hood in this summer you know it's like mardi gras & the state fair rolled into one on any given night, this place is active. The plan is just before things hit a fever pitch w/ st paddy's day and baseball season around the corner, throw a wicked beer that shows off the love this area has for small batch craft brewers.   
Don discussed everything from beer politics to being 16 yrs owner to how he sees this event scaling to over 20 bars and even closing off Sheffield to make it a street festival next year. His fave was the Drunk Monk by 3 Floyds, mine were the New Belgium offerings from their Lips of Faith series Dunkelweiss & La Folie the latter aged in french oak barrels had a nice sweet and sour vibe (think sour patch kids) .."it's a party in your mouth" according the to the group of ladies at the bar..
 
Favorite The Yard samples
Dunkelweiss by New Belgium
Hell Hath No Fury by Bells
La Folie by new Belgium
Drunk Monk & Gumballhead  by 3 floyds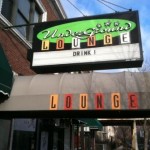 The jewbelation by he'brew was notable. On tap this smooth drinkable whisky barrel aged blend left hints of maple syrup and bourbon on the lips.
Chi City at his core is an awesome collection of neighborhoods, The Great Wrigley Beer Festival was a cool way to explore Lakeview in a fashion that most of us rarely get to. The Dark Horse was a Pittsburgh Steelers bar, The Yard? a Blackhawks Bar.  The Underground Lounge is classic Chicago, built as a speakeasy in the 1930s;  a sublevel bar / live music venue that seats less than 70. The bartender Adam is also a drummer, the bar host live indie rock events on Tuesday. Belgian Ales from French Canadian stalwarts Unibroue were featured at this buried treasure. If you go to Cubs/ Sox weekend this summer hit one of these unique spots while in the area and order something youve never tried, you wont be disappointed.