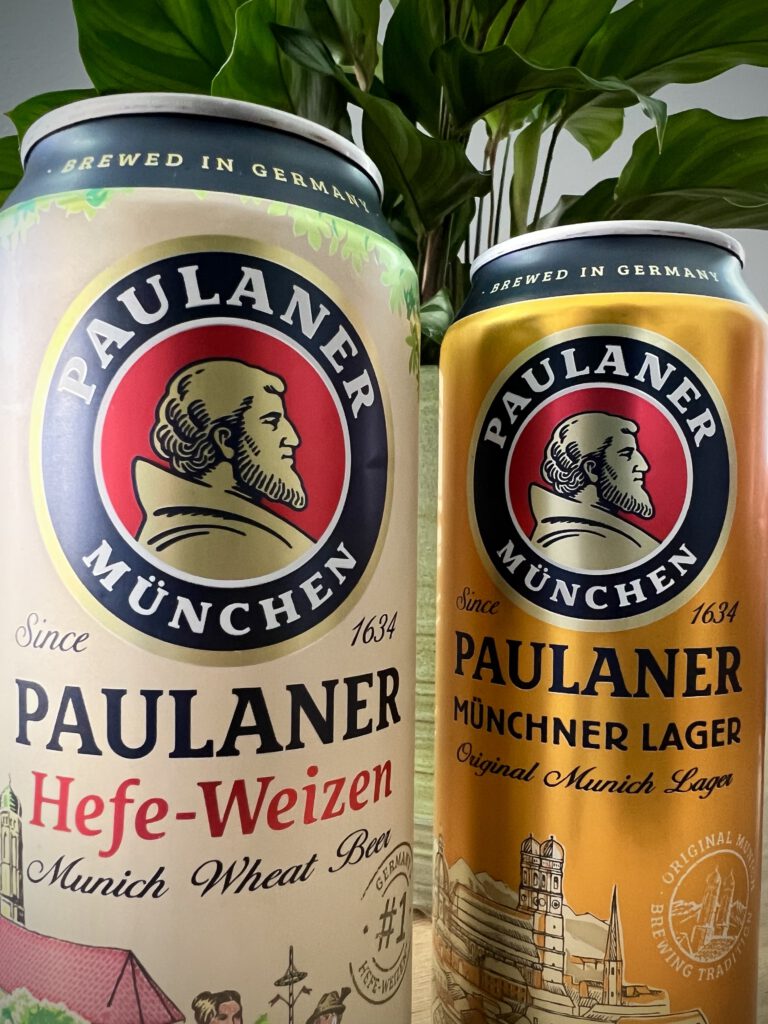 Paulaner Brauerei, the brewery itself, has a rich history dating back to the 17th century. Spring is the season for fresh, seasonal ingredients. We encourage you to take advantage of this celebratory atmosphere with the light and refreshing taste of these beers. Aside from being part of Bavarian culture and regional identity, Paulaner often served at traditional beer gardens and at Oktoberfest celebrations, making it an integral part of the Bavarian beer experience.
Paulaner Hefe-Weizen Munich Wheat Beer 
Characterized by a balance of fruity and spicy flavors, including notes of banana, clove, wheat, and yeast. This complex flavor profile is brewed using traditional methods that date back centuries, including the use of top-quality ingredients and adhering to the German Purity Law of 1516.
Wheat Beer has a hazy, golden color with a thick, white head that lingers for a while. The beer is unfiltered when compared to the lager. Those classic aromatics  are also present in the taste, along with hints of citrus, wheat, and yeast. smooth, creamy, well rounded with a moderate carbonation level. Paulaner Hefe-Weizen Munich Wheat Beer is best served chilled, between 7 and 9 degrees Celsius (45 and 48 degrees Fahrenheit).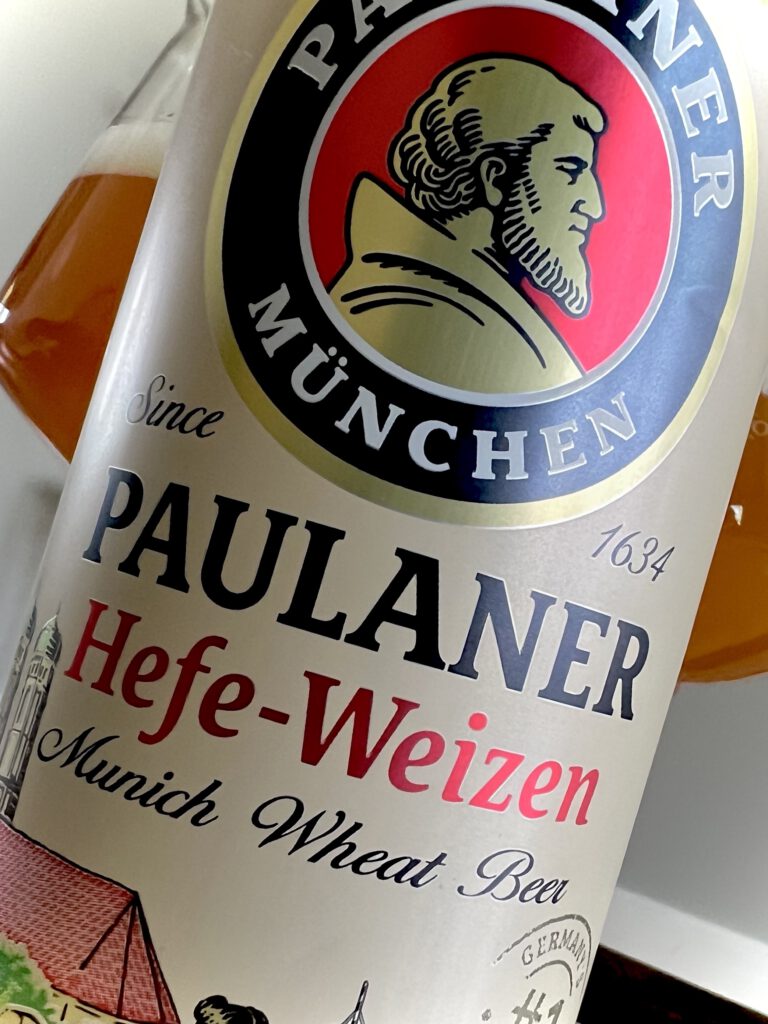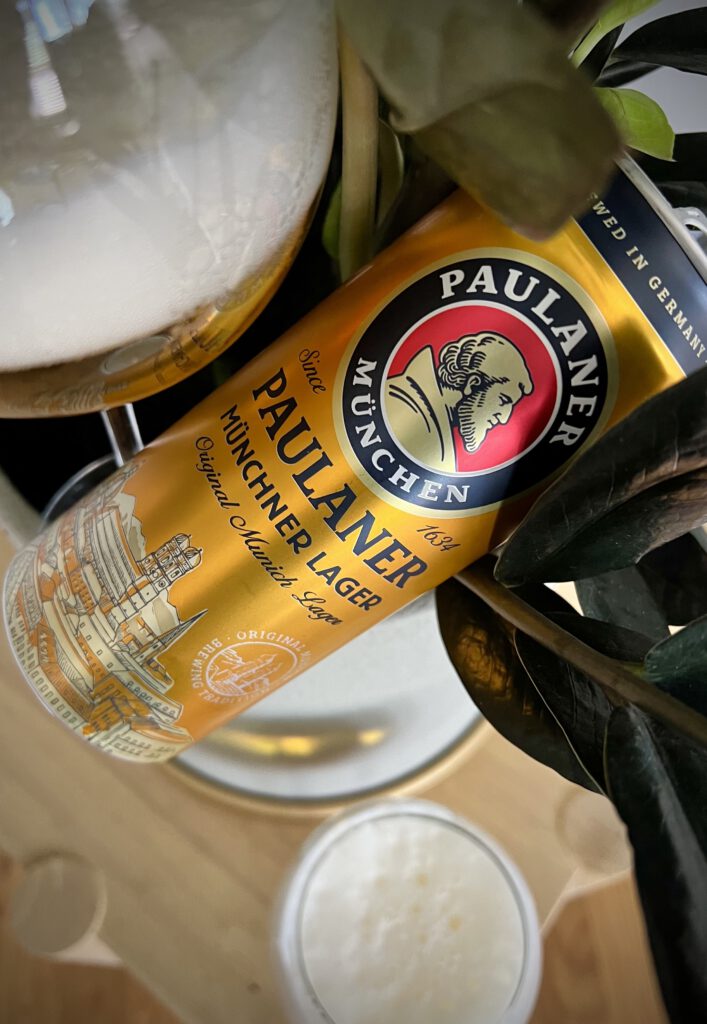 Paulaner Münchner Lager
The brewing process involves a long, cold fermentation period, which results in a clean, crisp taste with a mild bitterness and prominent malt character. The lager is well-integrated and refreshing. There's a bready, slightly toasted flavor that is complemented by a subtle hop flavor. The beer is medium-bodied with a  dryness to the finish that makes it very pleasant.
Paulaner's Hefe-Weizen and Münchner Lager are brewed using traditional brewing methods that have been perfected over centuries. These are both versatile beers that can be enjoyed in a variety of settings, both are near 5% ABV.
–Nkosi