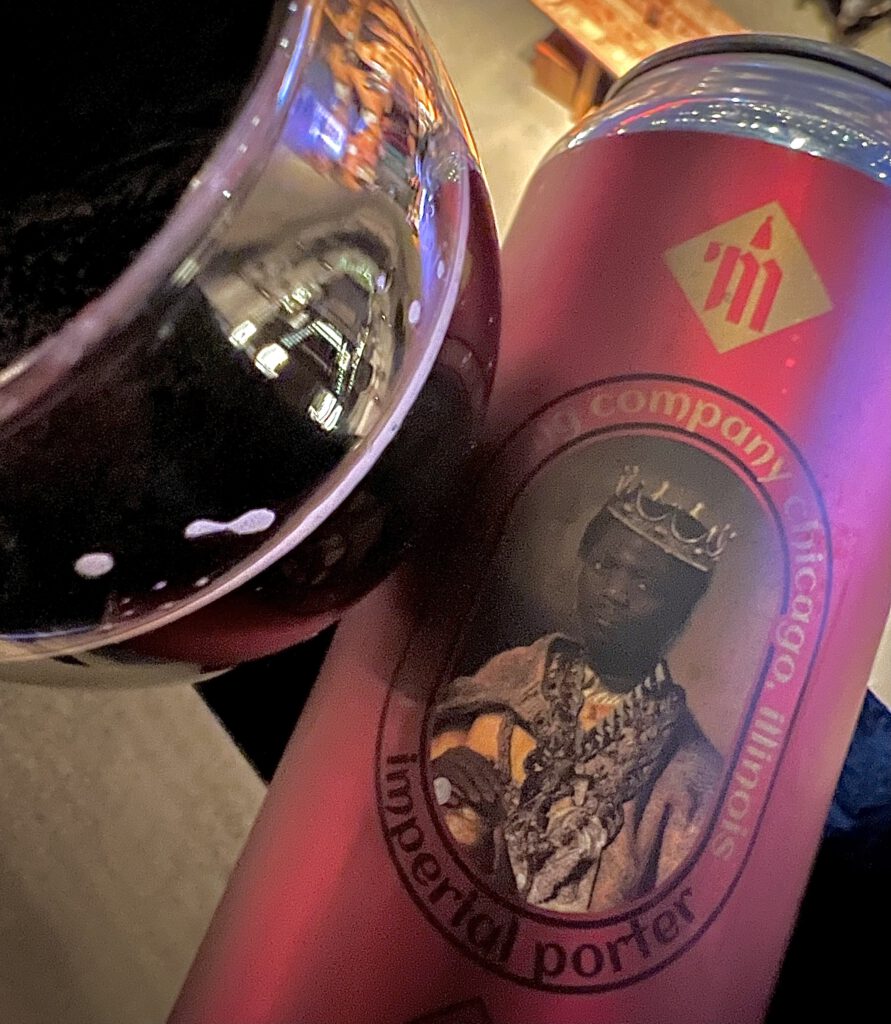 A Pair of Black Chefs Join Forces with One Chicago's few Black Breweries for a Five Course Feast in Fulton Market.
The team at the Moor's Brewing Company has one of the most unique footprints in all of Chicagoland. You can find their portfolio everywhere, the President's Lounge on 79th St. to the Four Seasons Hotel and all points in between.  Their approachable hop forward styles, refreshing lagers and elegant dark ales have made them a popular choice in bars and restaurants across town. There was no regard for a traditional tasting format and these event was a party from the word go. Timeout Chicago Market's 2nd level Demo Kitchen was the backdrop. It was an intimate gathering overlooking the chaos from the 18 unique food concepts on the lower bowl of the venue.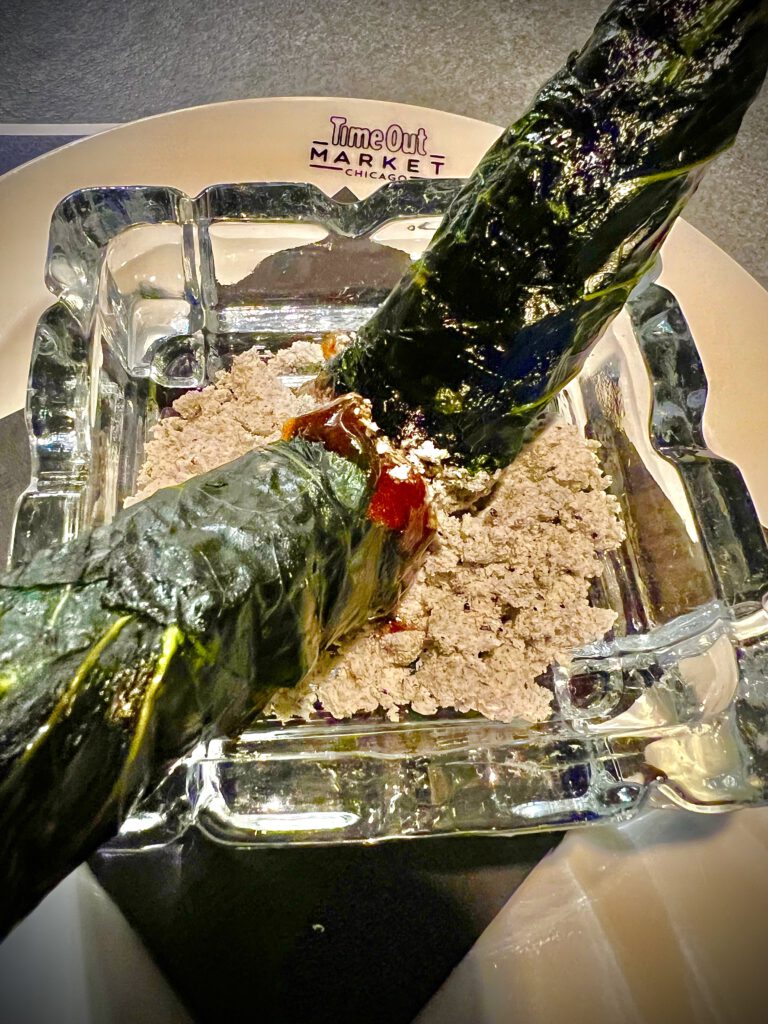 This was a throwback to what beer dinners use to be back in the early 2010. It was a celebration, full pours were optional. Portions were worthy of taking countless photos until the angle was just right. Soul & Smoke led off the festivities with smoked brisket wrapped in smoked collard greens to resemble giant hand rolled cigars. To complete the presentation, black and white sesame was ground and placed into square glass plates to give the dish the look and feel of cigars. It was a total mindfuck and a fantastic leadoff dish. It had a depth that goes beyond their fast casual format located in Evanston and Avondale Chicago just steps from Metropolitan Brewing.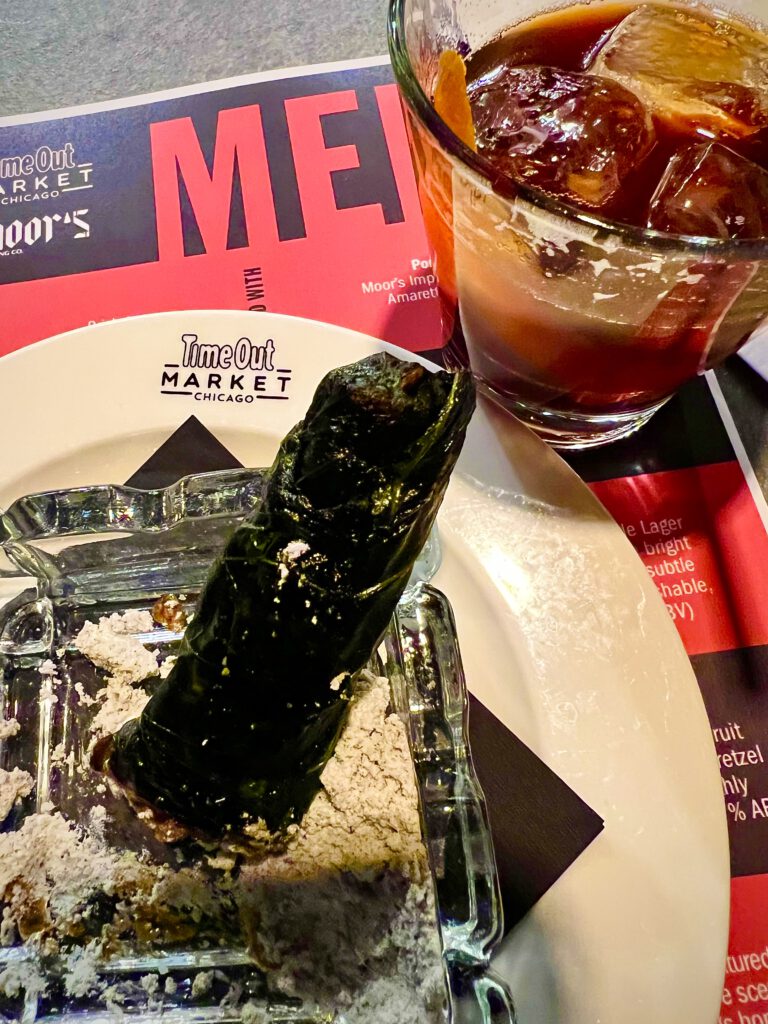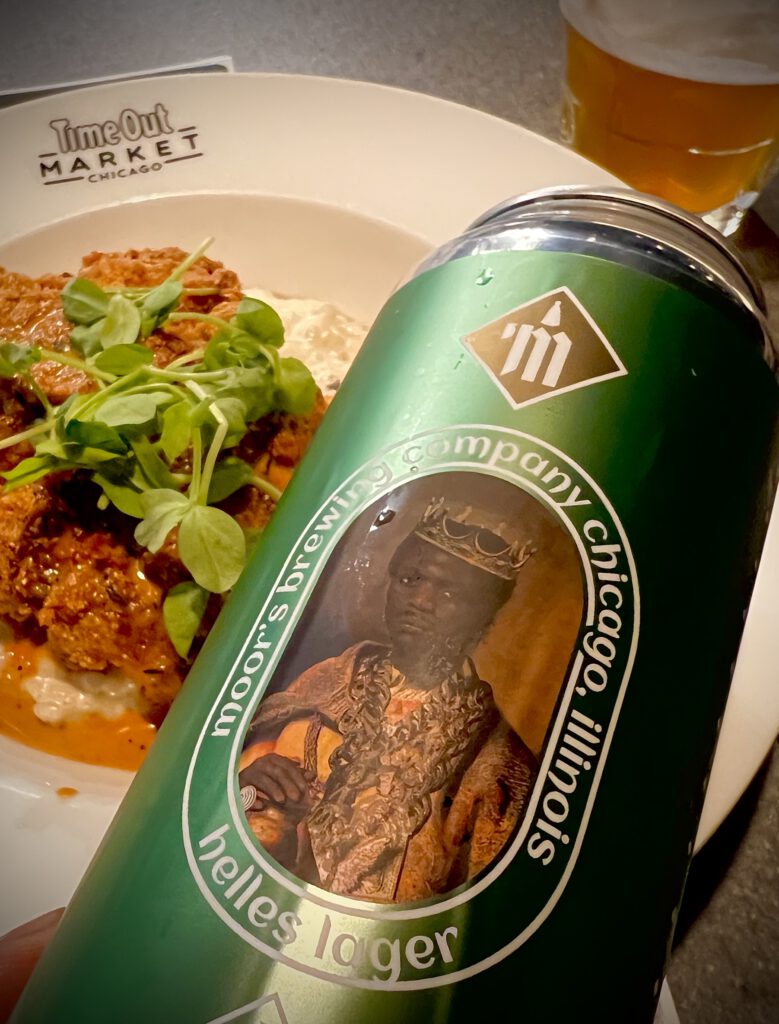 Luella's Southern Kitchen is Lincoln Square is a place we've spent countless Sunday mornings. It's byob and a destination for anyone who wants proper, well crafted southern home cooking without going downtown, out west or out south. As a north sider this is much appreciated. In fact, on paper it was the Creole Catfish that inspired us to make our way over to this event.
Moor's deserves a lot of credit for offering beers that compliment a wide range of cuisine. Right before an intermission we paired Luella's Baby Kale Greens (citrus fruits. vanilla vinaigrette)  alongside the Moors Helles Lager.  Soft honeyed malt and floral scent with a crispness that leaves the tongue in a daze. It was a delicate symphony that embrace the palate with delicate refrain. 
–Nkosi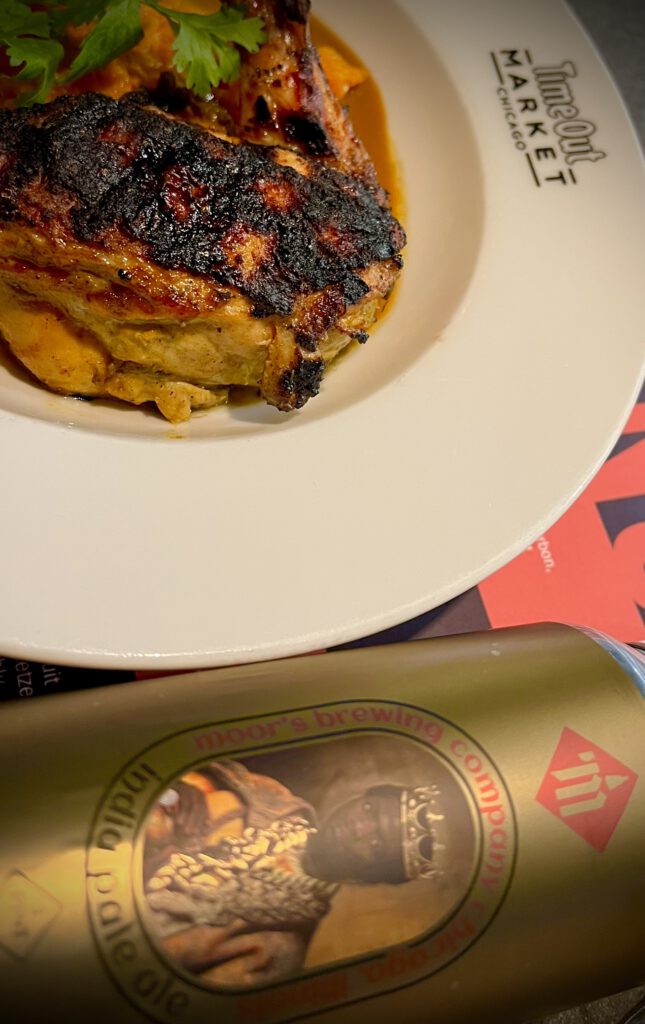 Course One – Brisket Cigars | Moors Imperial Porter Cocktail
Course Two – Baby Kale | Moor's Session Ale 
Course Three – Creole Catfish | Moor's Helles Lager
Course Four  – Grilled Chicken Coconut Curry | Moor's IPA
Course Five – Chocolate Porter Cake | Moor's Imperial Porter