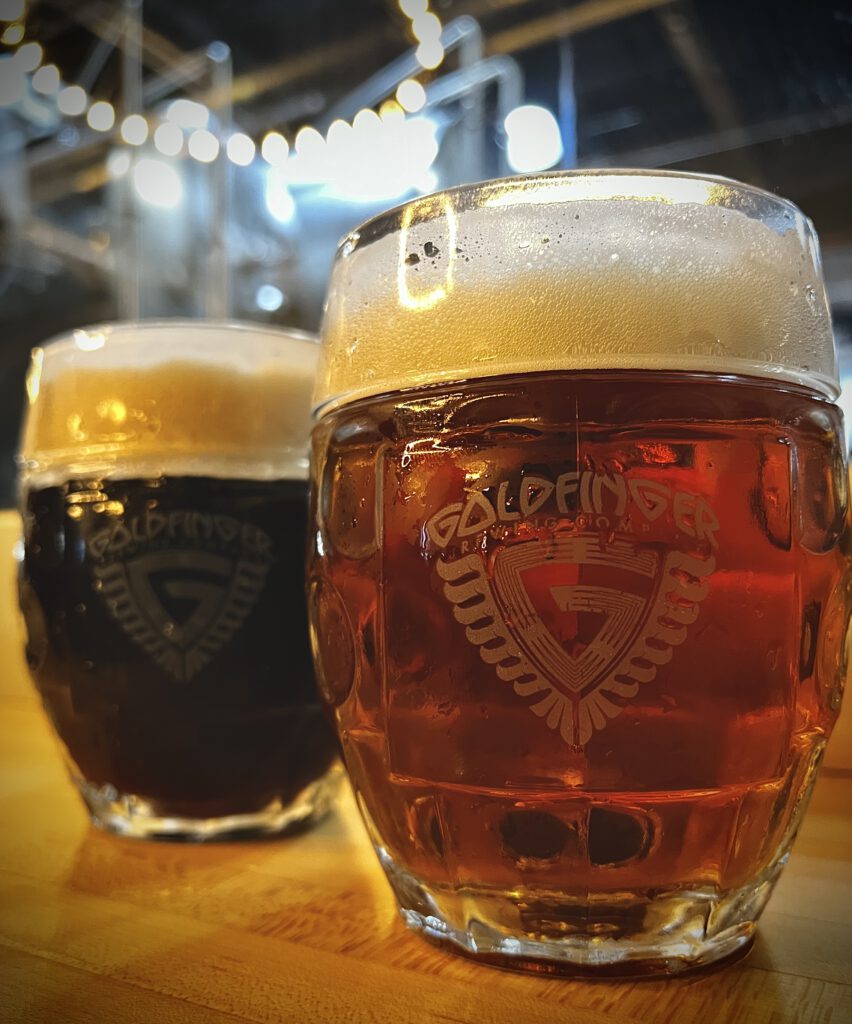 Every tap handle is a side pull faucet in this joint. The decision was inspired by places like the Czech Republic where most lagers are served via that method.  The name is Goldfinger and not like the James Bond movie. It's named for Markus Goldfinger and based on the Kraków, Poland map on the wall, we presume the Goldfinger history begins there.
All the beers are naturally carbonated using carbon dioxide from the yeast during fermentation. These are flavorful releases from a meticulous process that takes about 2 months to produce. Beer descriptions highlight double decoction, a technique during the boil that leads to a fuller, maltier character in the beer.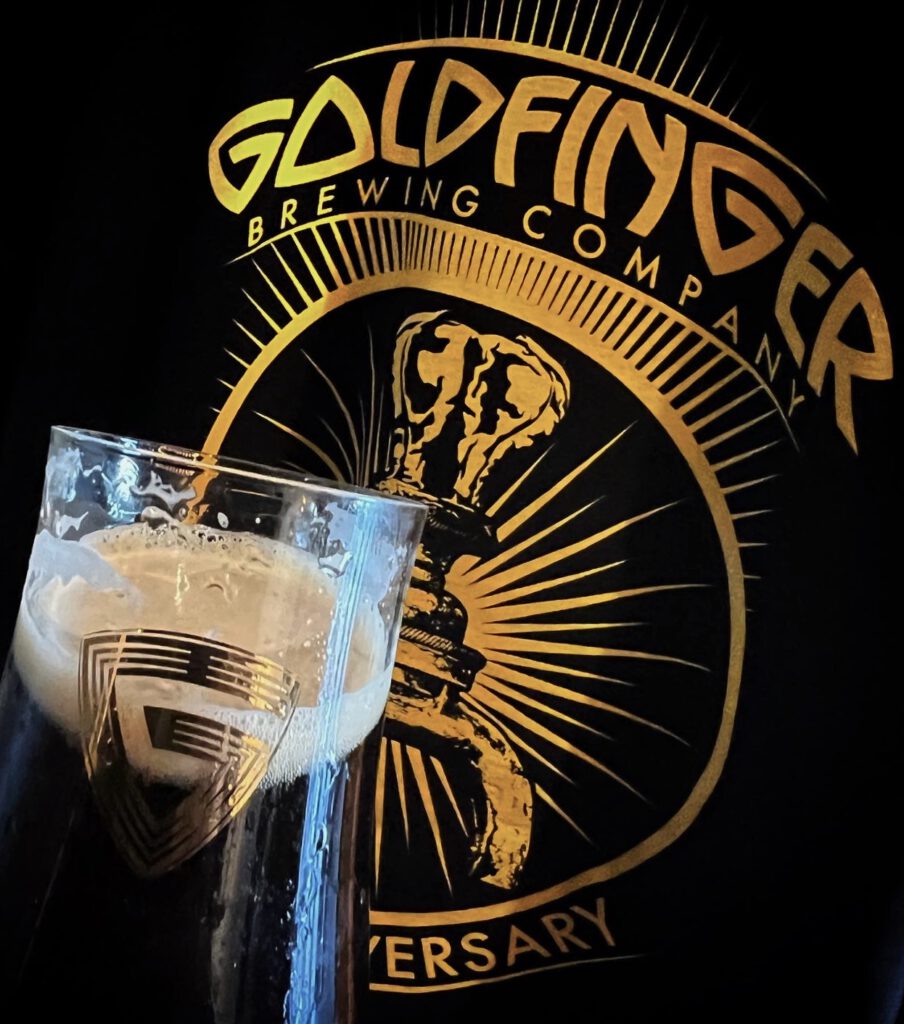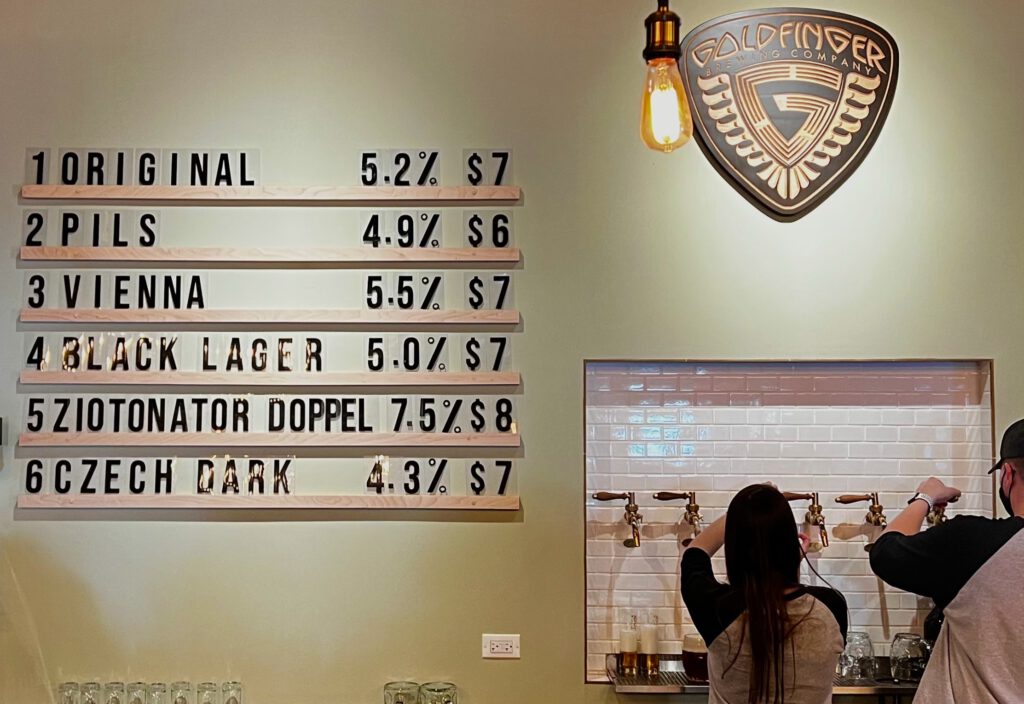 There's a dragon on the Dark Lager Day t-shirt. Vienna Lager, Baltic Porter, Czech Dark Lager, Złotonator Dopplebock all made appearances . We missed the mixed 4pk that clearly sold out in within the first 90 mins. My money is on the Czech Dark Lager in that lineup. Served in a dimpled mug the toasty, roasted glorious style has the drinkability of a golden lager. It's an undeniable combination of sessionabilty and flavor.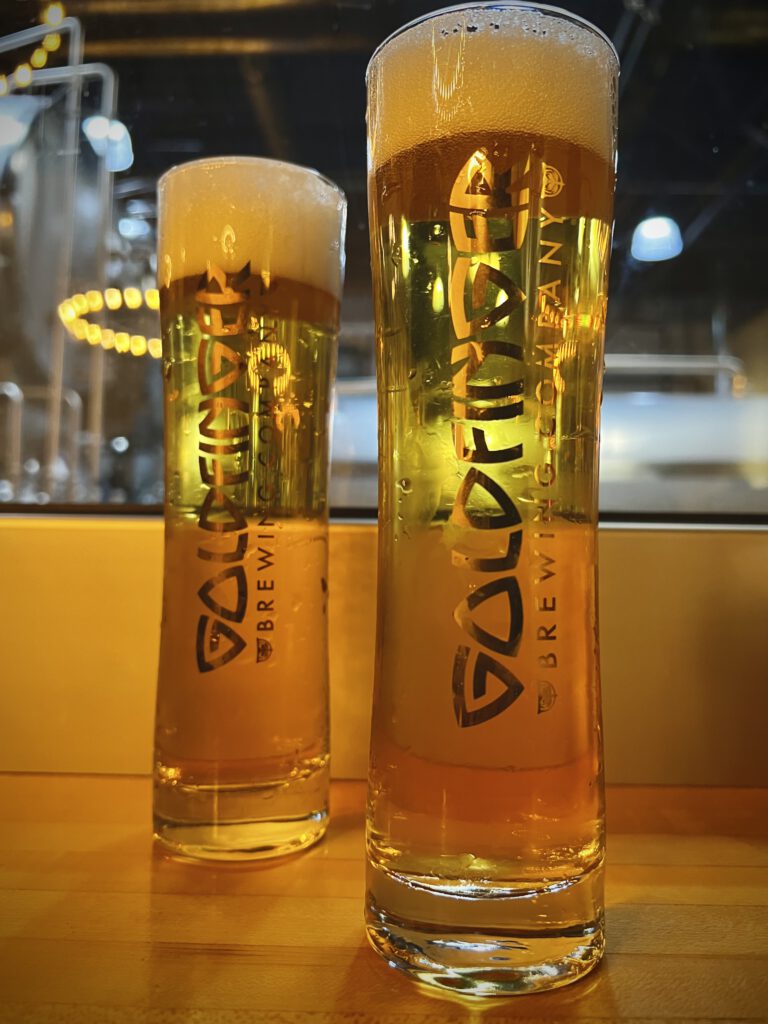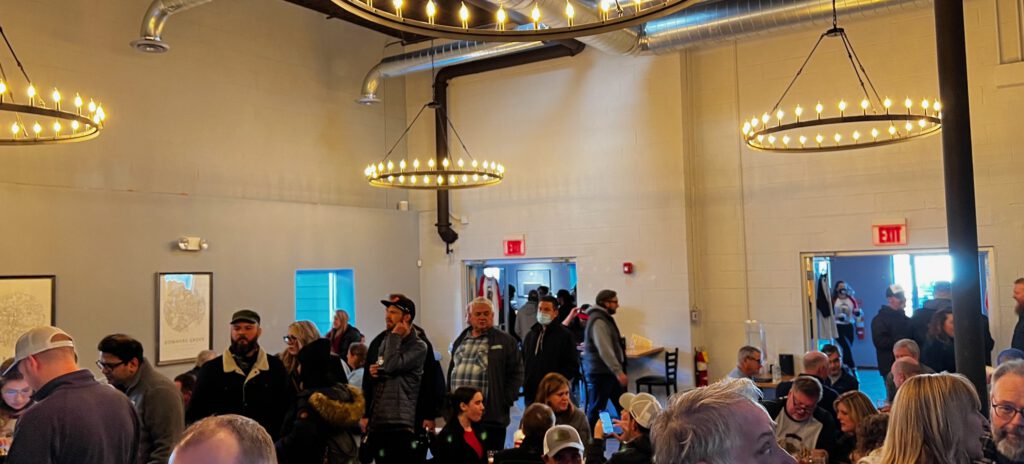 A Lager Beer Brewery Located in Downers Grove, IL
It was non-stop from the noon open till we arrived around 3p. A bit of a beer hall madhouse with main taproom and the over flow room all maxed out on a Saturday with nothing but fresh lagers abound..exactly the way the good lord intended. 
–Nkosi
Other Notes:
-Goldfinger Owner, Head Brewer is Thomas Beckmann
-Czech Dark Lager is brewed with a resurrected pre WWII Morvarian barley in collaboration with Niteglow Beer and Sugar Creek Malt Company.