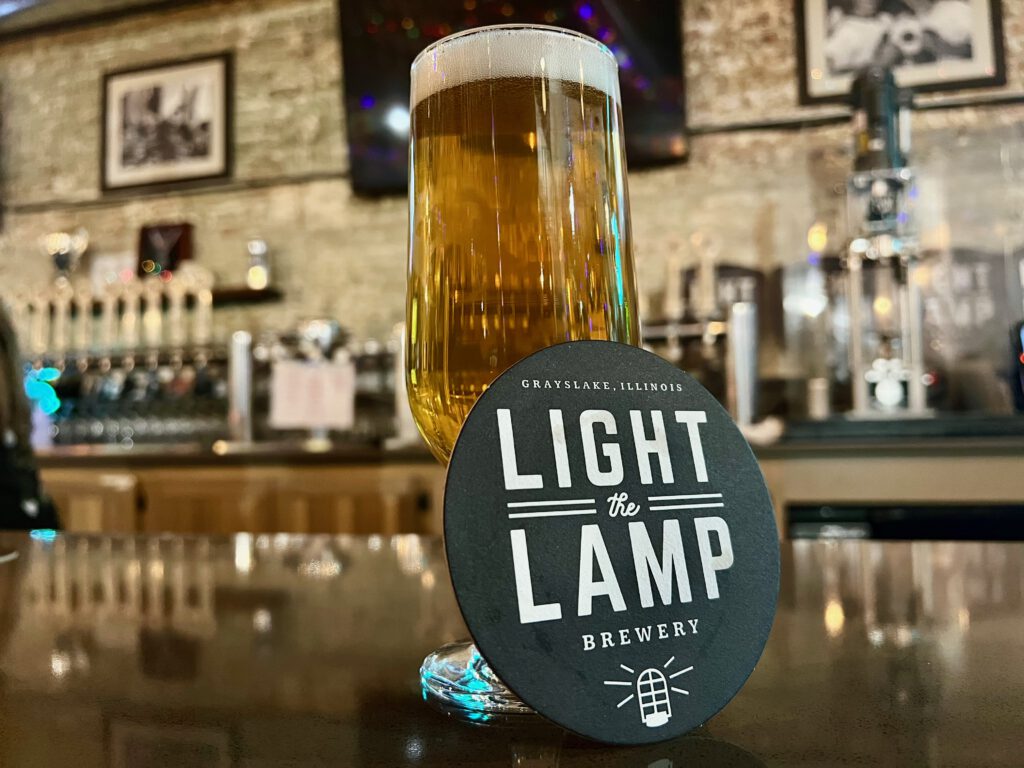 My cousin Shon lived in Grayslake at one point before his family relocated to Phoenix. He mentioned that there are more DUI's per capita in this town than anywhere else in the state. We traveled to Lake Forest, IL weekly for years so we've been everywhere imaginable in Lake County for beer. Mundelein (Tighthead) Barrington (Wild Onion, Monk's and Flesk Brewing), Lake Zurich (Phase Three) and more. It's second nature at this point to make hitting up Light The Lamp.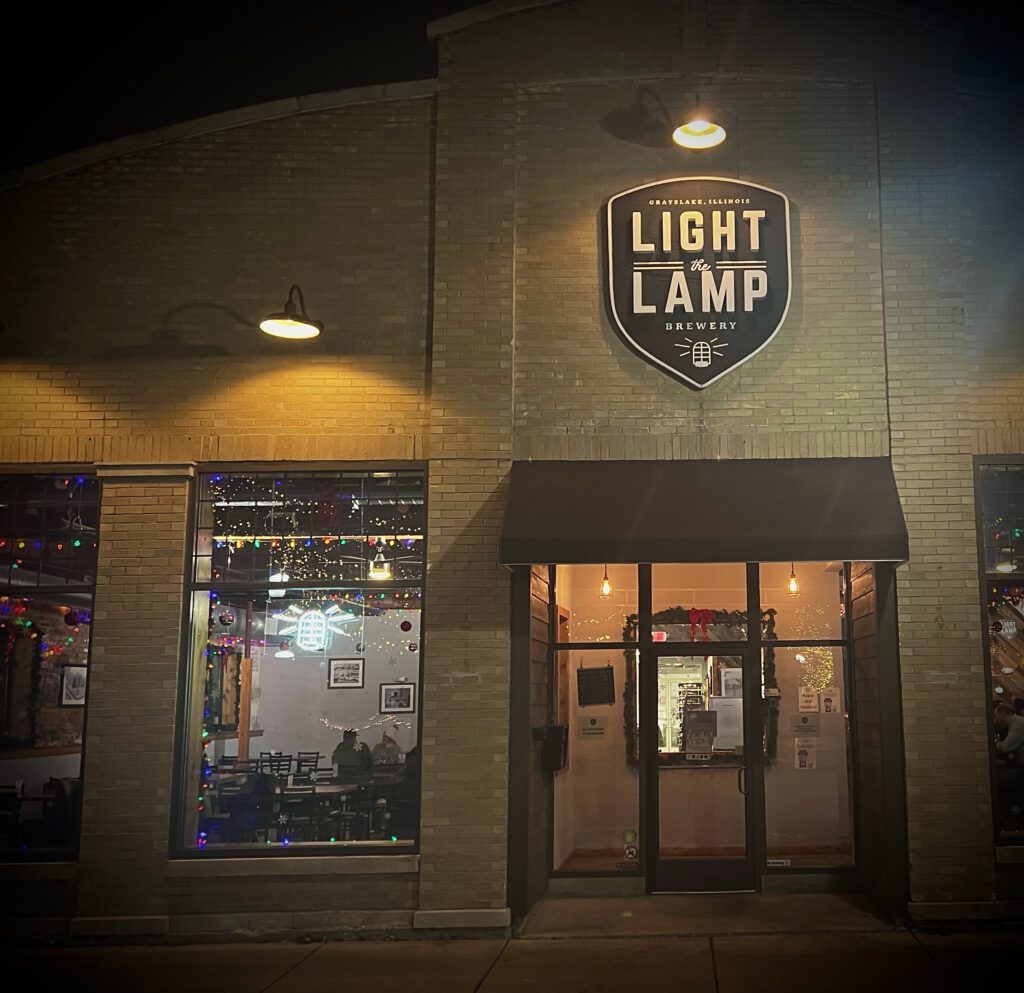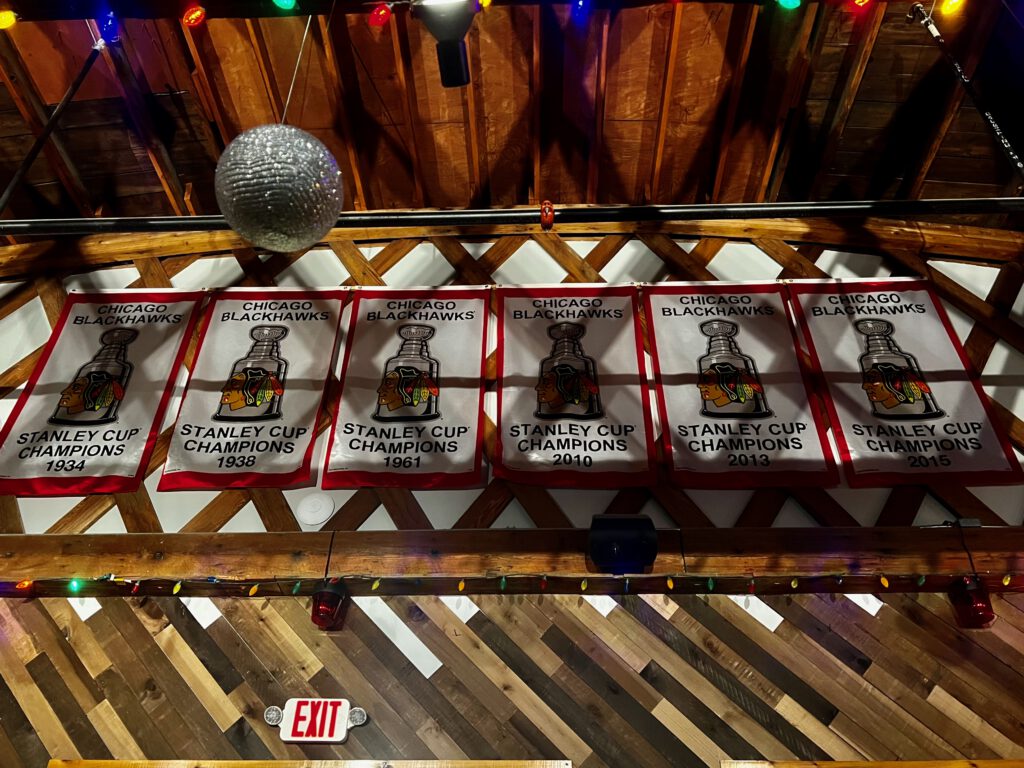 Their brewpub space has that classic bowtruss ceiling, a signature feature of the craft beer movement. Over on Chicago Beer Pass we were thoroughly impressed with Imperial Squishee Marshmallow Blackberry Wild Ale. That beer makes a cuvée perfect companion for their This Chocolate Is Nuts (PB and Chocolate Stout). But we didn't understand this beers until they were sent our way. The star attraction is the delicate masterpiece –  Belgian Golden Ale. The 4.5% sipper that pairs well with TV dinners and long walks in your 2020 American Belgo Ale GABF Bronze Medalist.
Light The Lamp is full on Chicago Blackhawks bar. Every championship banner the Original 6 franchise's history is hanging in the dining hall. Our visit included a well executed vegan burger served on a  toasted tomato focaccia bun. If Impossible Burgers aren't your thing you can order the real deal with creamy Merkt's cheddar for the win.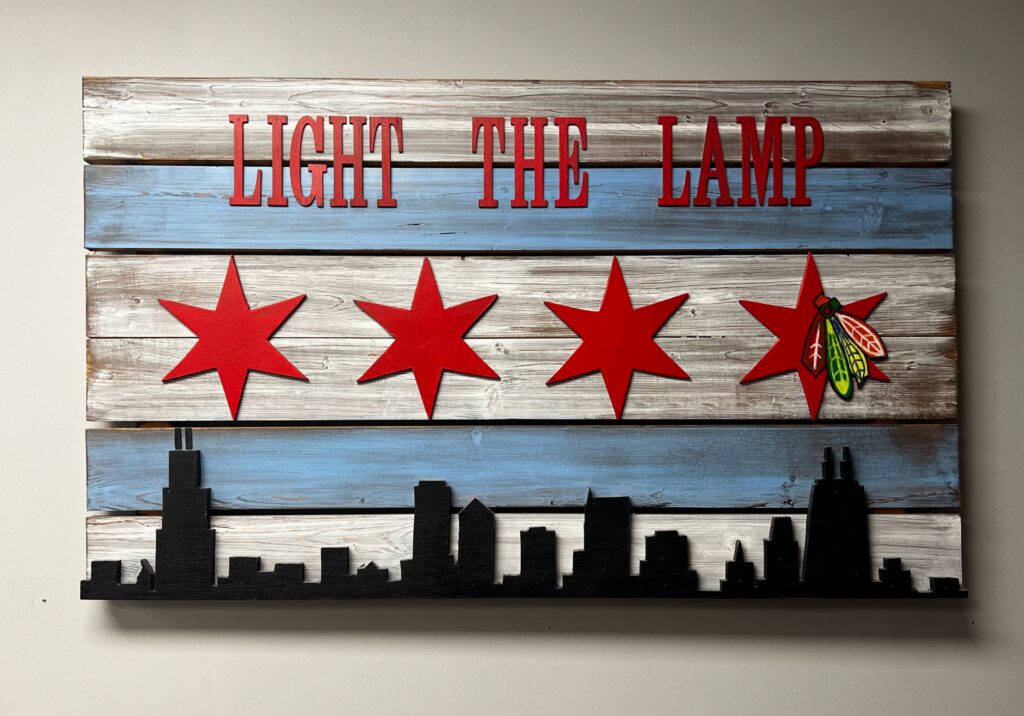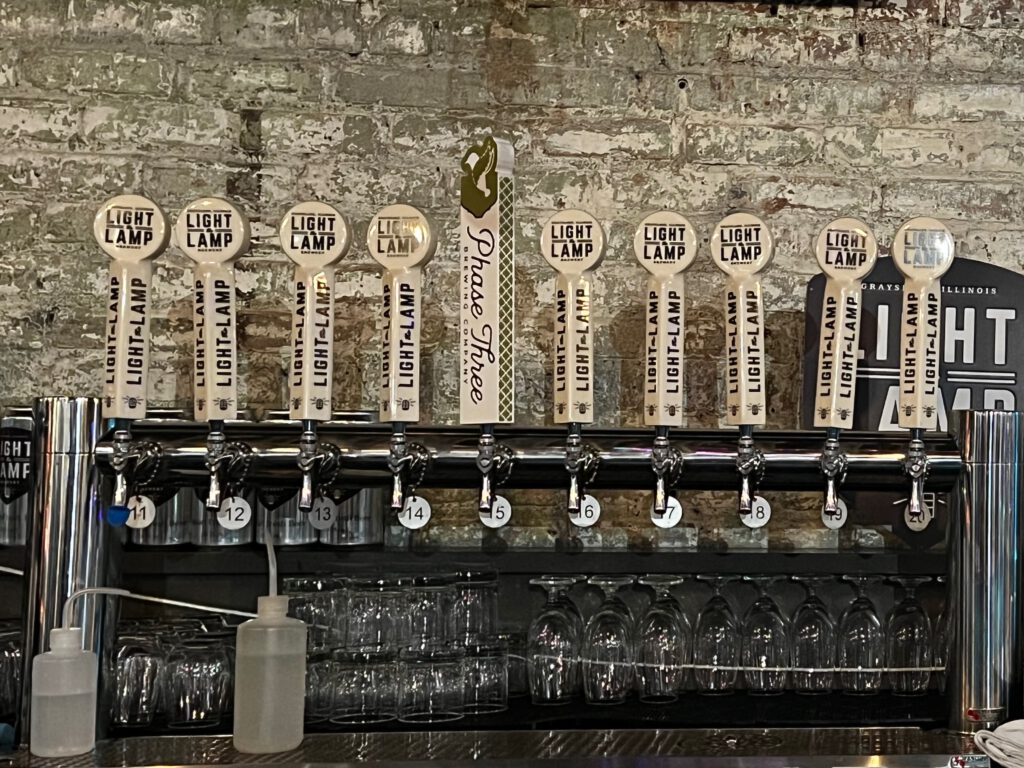 LTL is celebrating their 9th anniversary these year with a triple IPA hopped with Galaxy, Wakatu and Azacca at 9.99%. If you're like us and looking to escape occupied Chicago with a road trip go check them out. It'ss near the Wisconsin border and not far from Oppidan Spirits in Waukegan. Tell them Chicago Beer Geeks sent you. 
–Nkosi