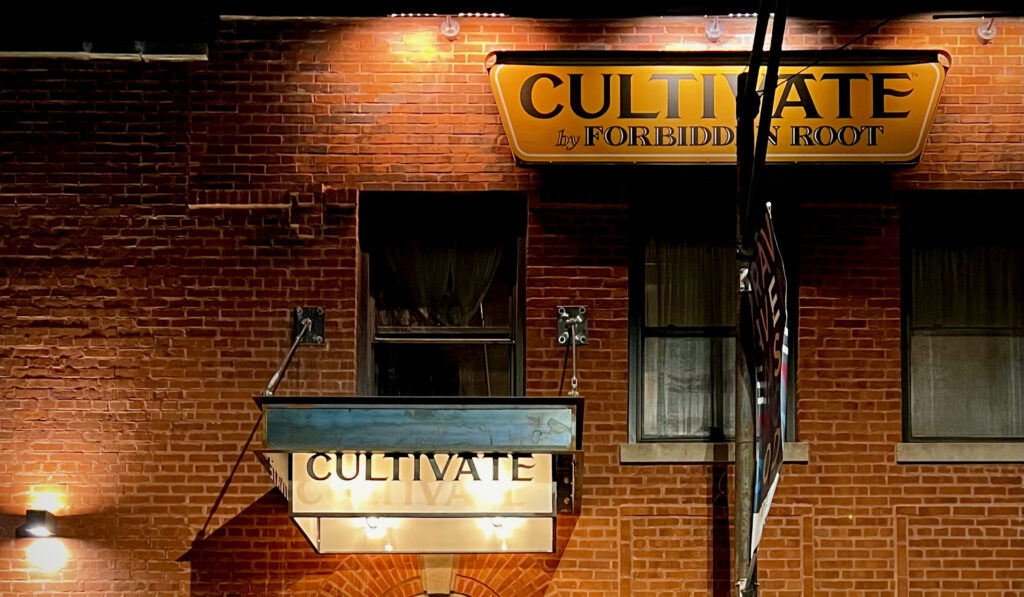 It's been five years since the ribbon cutting ceremony for Forbidden Root's Chicago Ave brewpub. A longstanding liquor moratorium banning alcohol permits was lifted for that project to see daylight. After building a space from the ground up in Columbus, Ohio of all places, the team has expanded nicely into a third brewpub on Malt Row.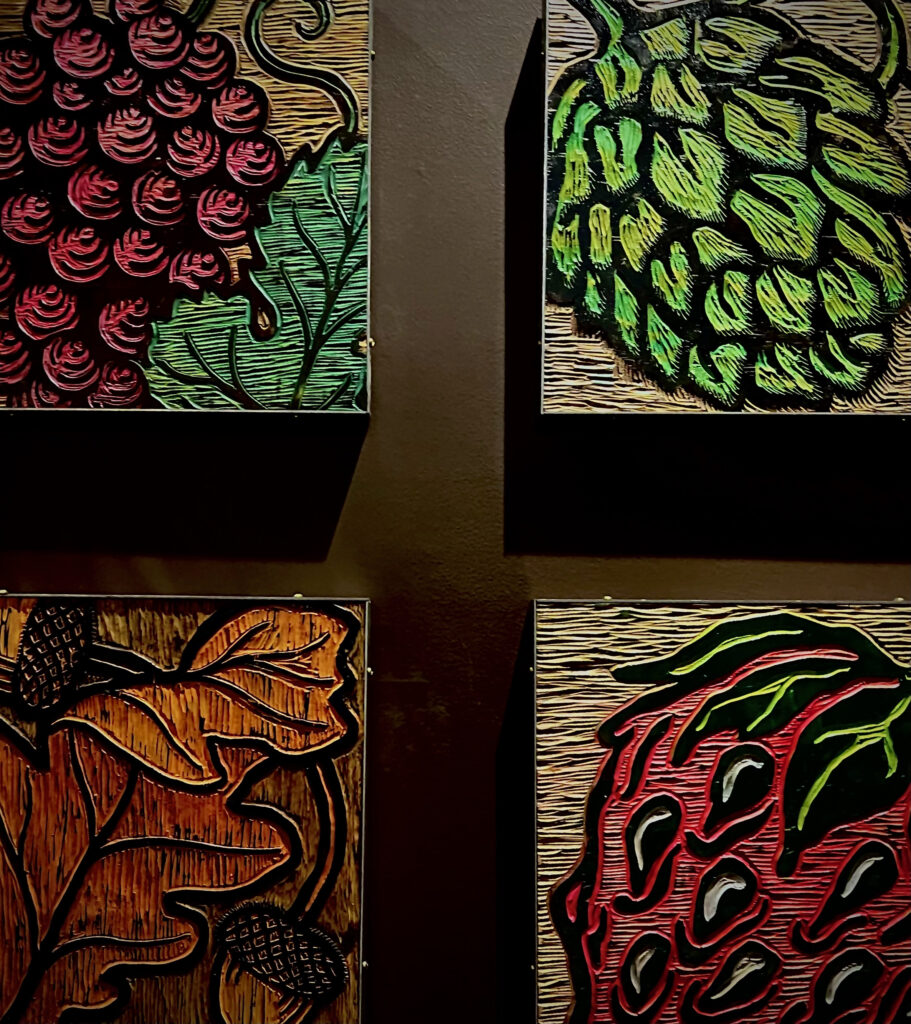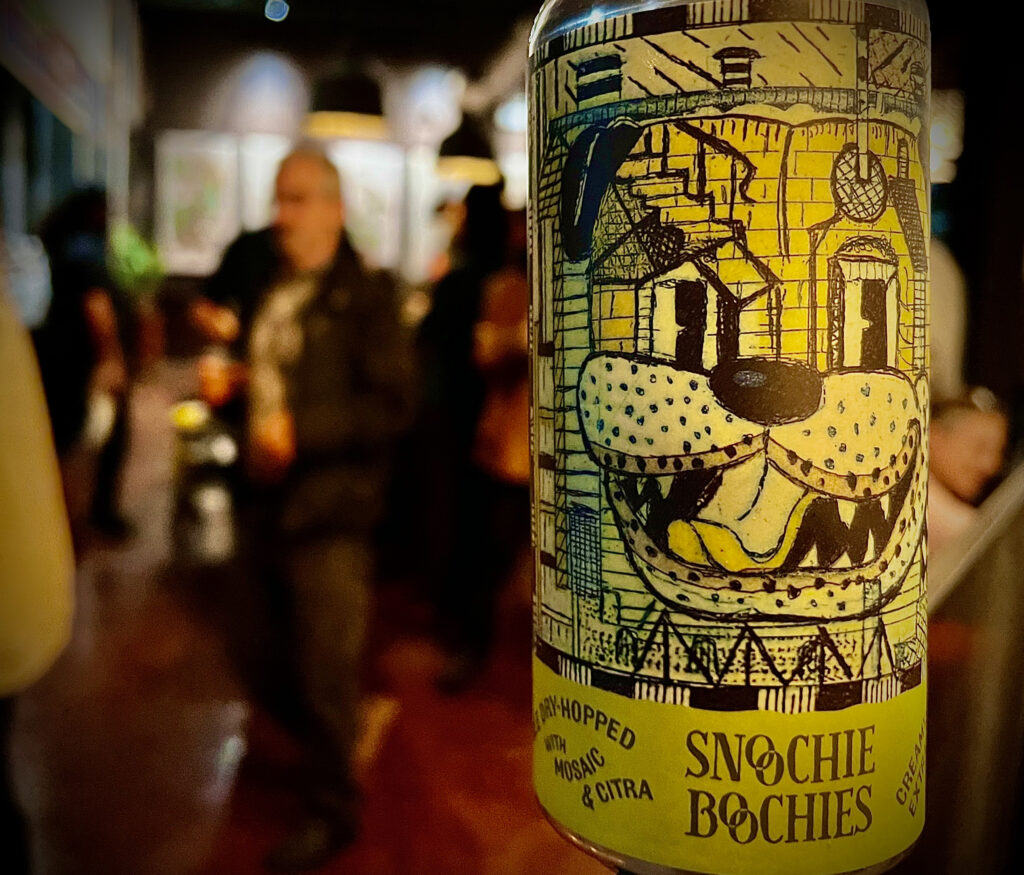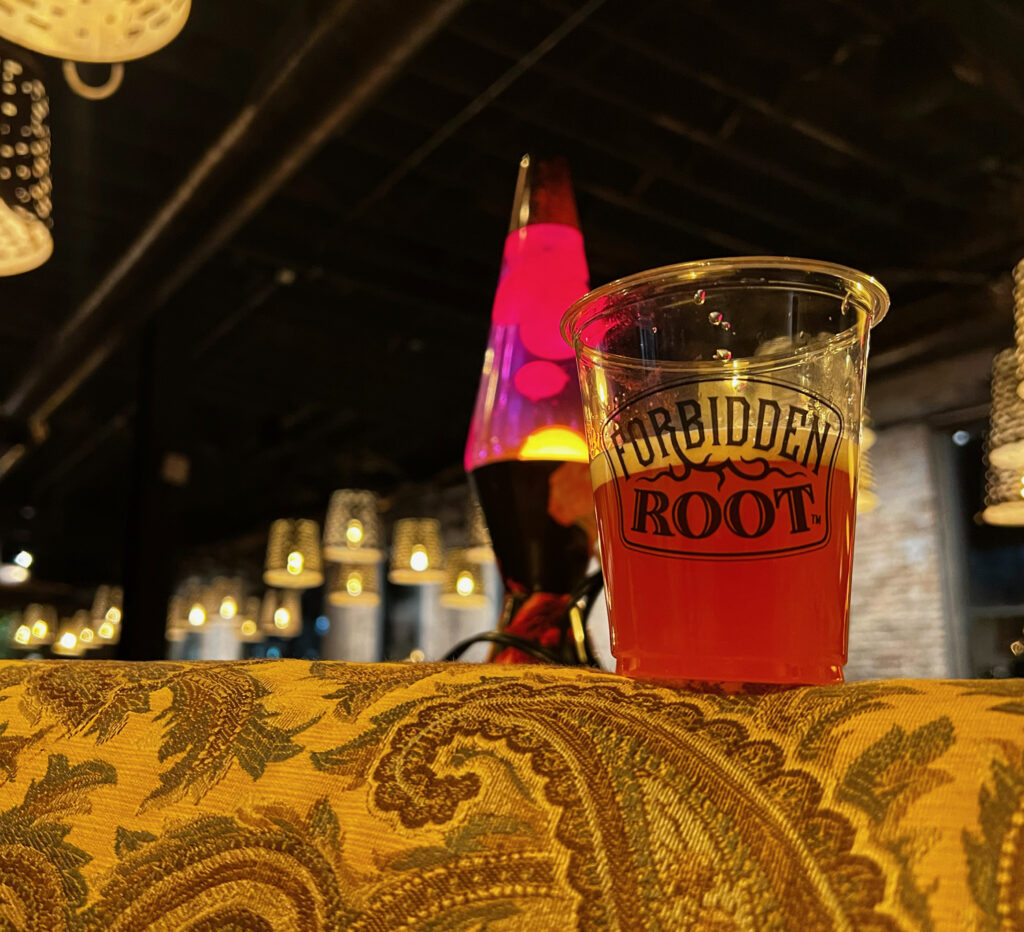 Band of Bohemia's former home has been revamped for this botanical brewery's next act. Rootmaster, Robert Finkel & Alchemist, Randy Mosher are still leading the project. The opening celebration included food pairing stations spotlighting their wide range of beer styles and a tour led by GM Brian Krajack. Back in 2018 on Chicago Beer Pass we caught up with Head Brewer, Nick Williams. It was his North Carolina perspective that shaped many of the wild ale and mixed fermentation offerings on the menu today.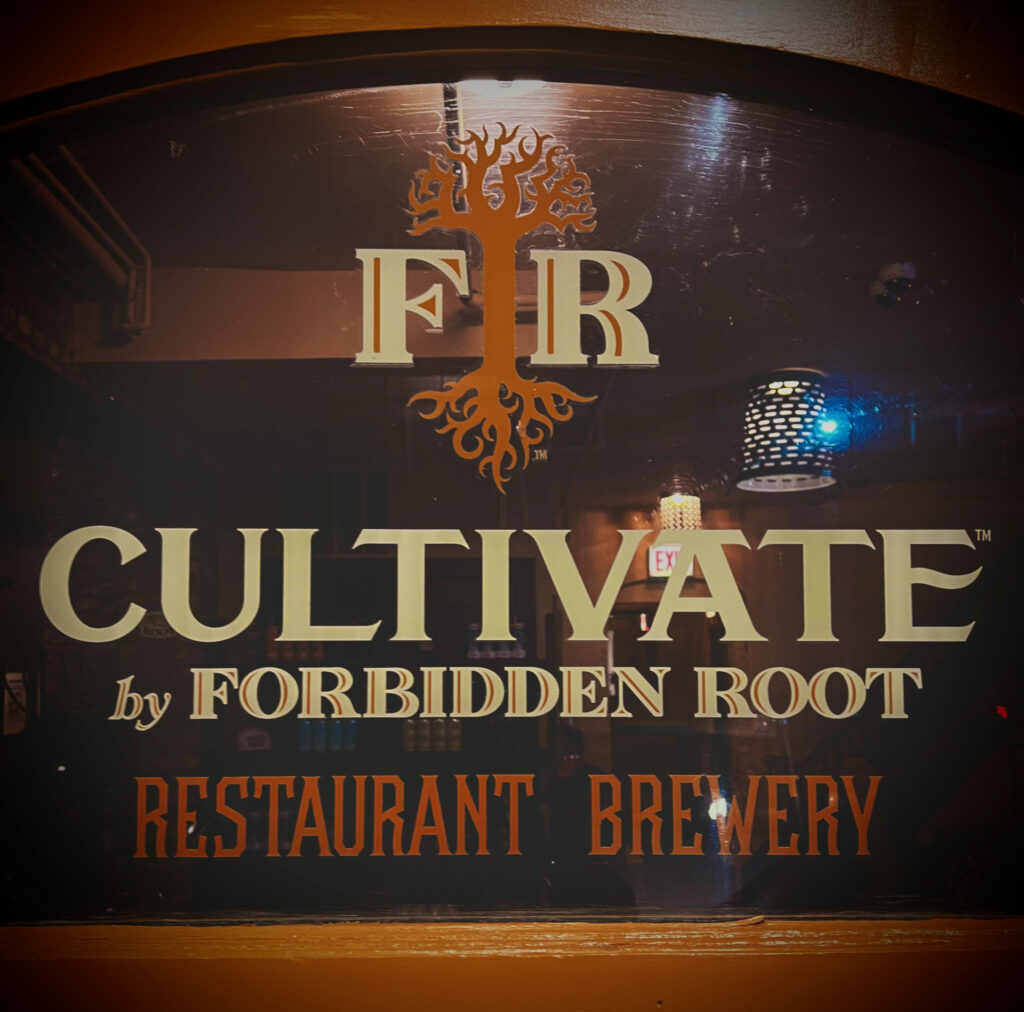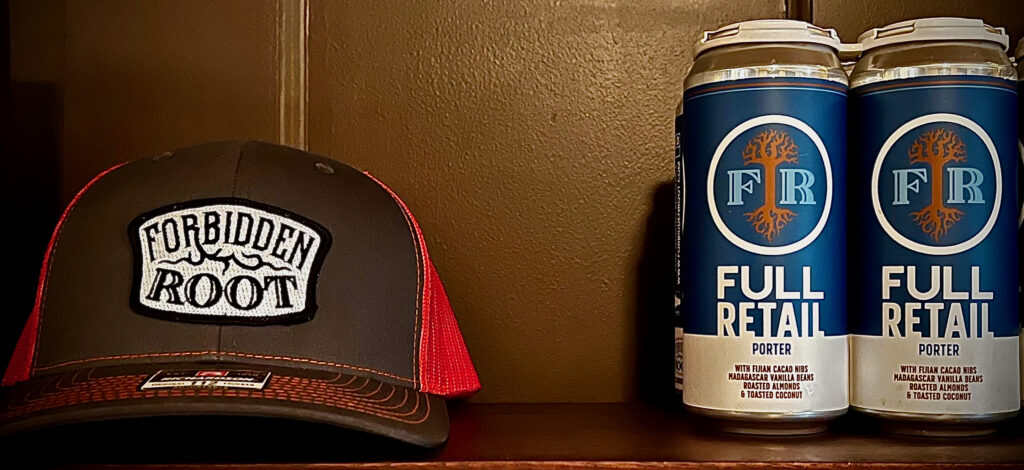 I recall his observations about the popularity wild ales back home. Regional climate makes those beers a preferred style, similar to our affinity toward barrel aged stouts up here.
The Forbidden Root philosophy is shifting from distribution to on premise sales these days. Of the 16 beers on draft in the main bar, 12 are from the Ohio brewpub. It's not much different from how many of the drafts on at Haymarket's West Loop location are from their Bridgeman, MI brewery.
This was a turn key brewpub with a 10bbl system in place when it sold at auction last year. The beers made here are all foeder oak aged. This beer program is sneaky good. Everything from the Hoodie Weather Vienna Lager to the Party Boat Fruited Vanilla Wild Ale were fantastic and accessible. No complaints, you just drink it and look forward to the next pour.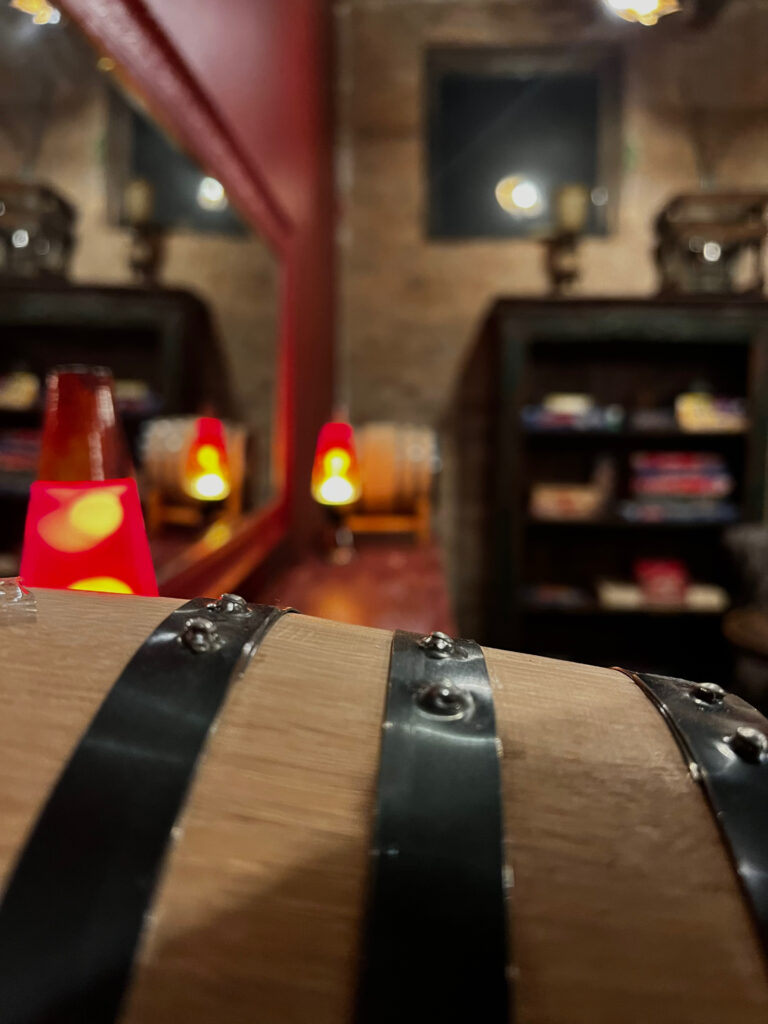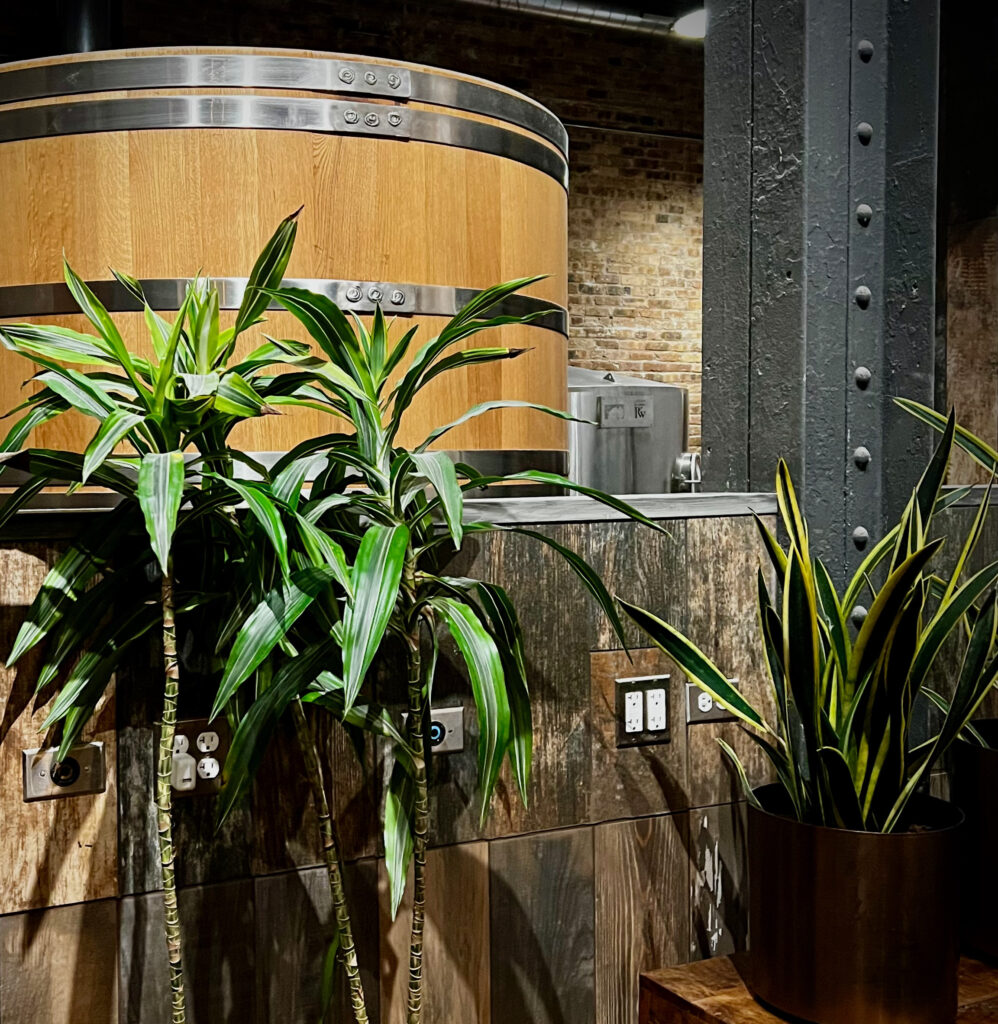 Cultivate has a 14 tap speakeasy bar with a separate entrance behind the kitchen. The idea is to celebrate local brewery friends by having a focus of guest drafts in the rear bar. Thoughts like that separate the Forbidden Root crew from their predecessor here at 4710 N. Ravenswood Ave. As a Rogers Park resident, I'll tell you there a very few beer bars between here and Evanston not named Hopleaf. There's a gap filled with this expansion that the Far North Side will appreciate.
—Nkosi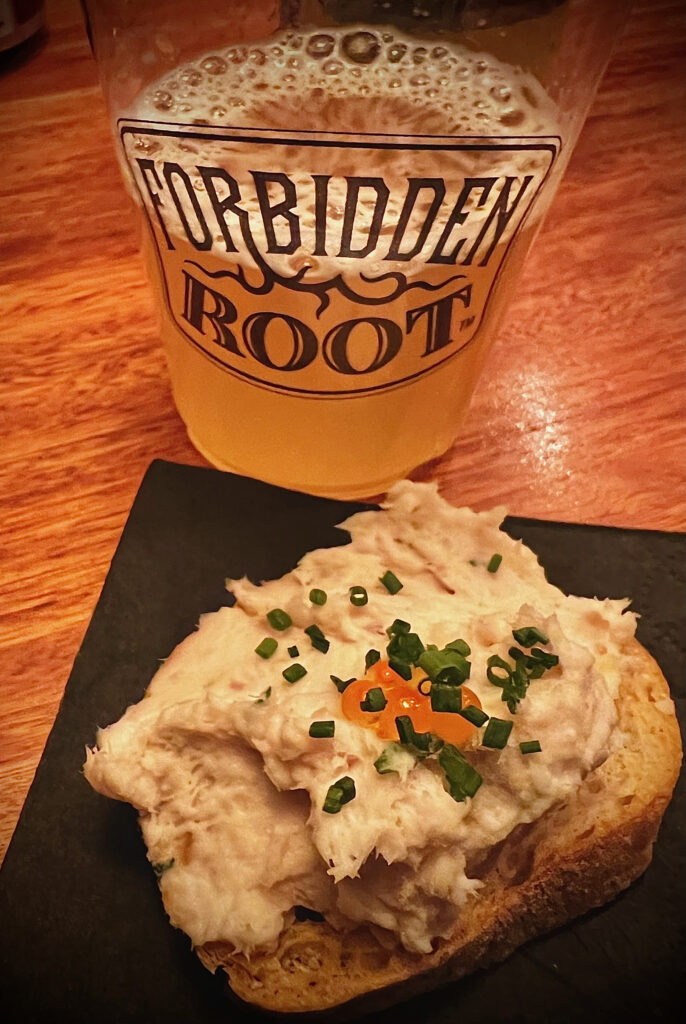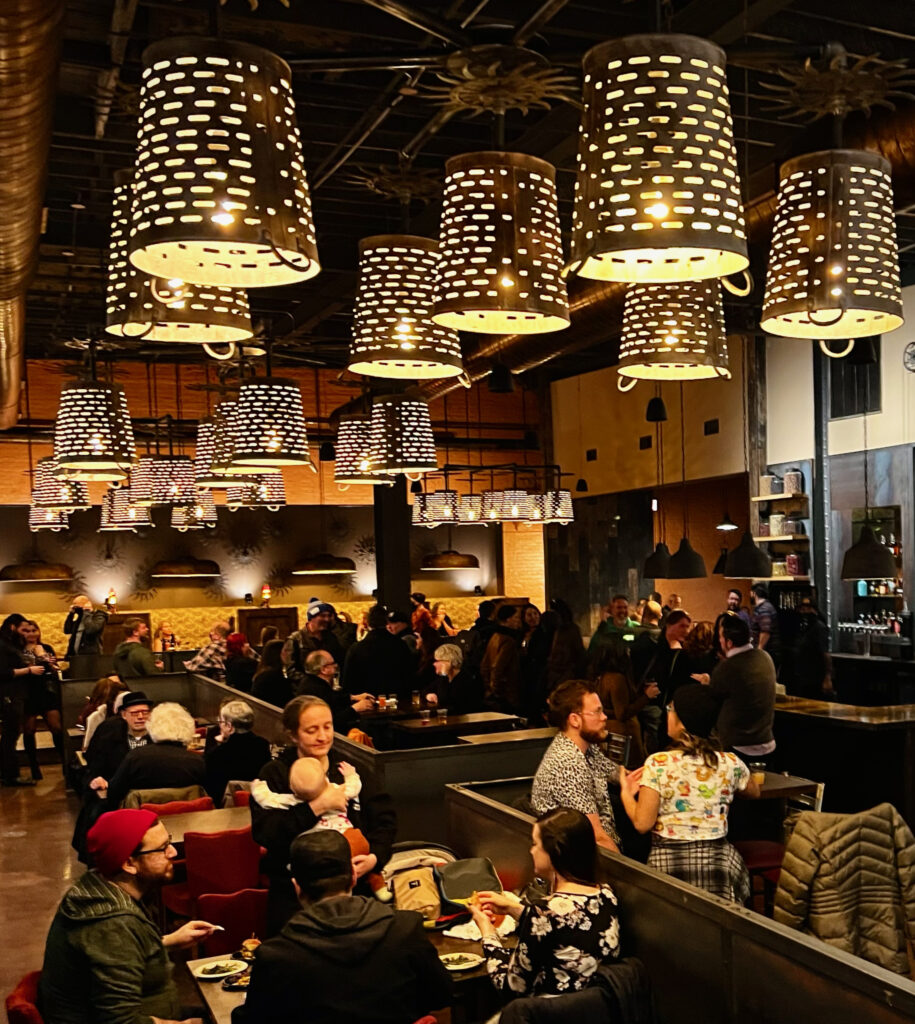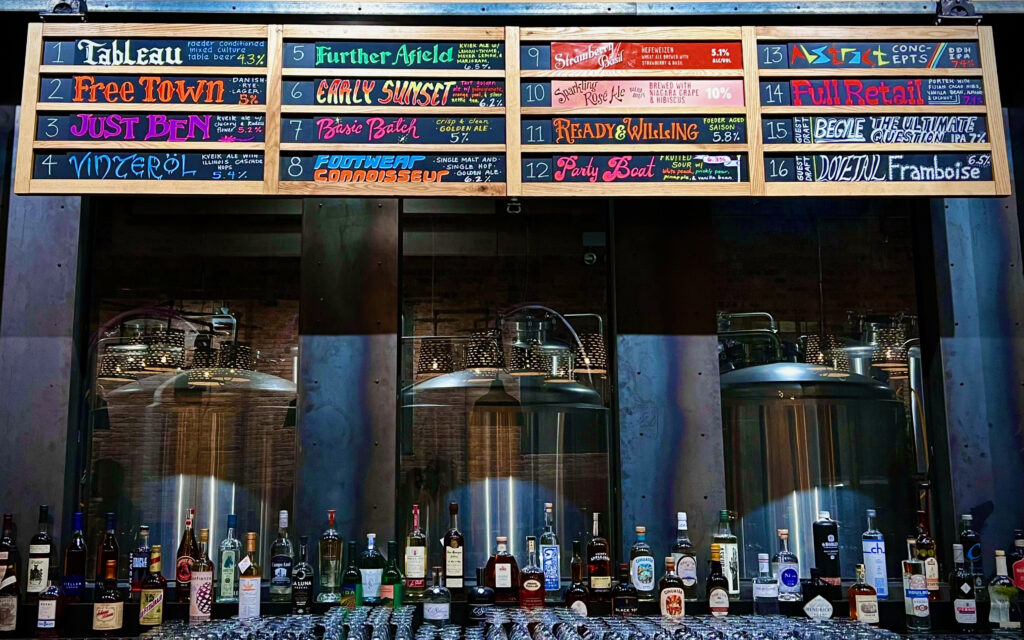 —Other Notes
-The star of the show was these pairing stations around the bar with choice selections from the kitchen.
-Expect sherry casks, wine and foeders in the barrel program that focuses on aging farmhouse style ales.
-Favorite pairing of the night was Smoked Trout Rillette X Freetown Danish Style Rye Lager.
-The Freetown Rye Lager was inspired by Carlsberg.
-The legendary Randy Mosher and Rootmaster, Robert Finkel were both in attendance.
-VIN312 Winery is next door and will produced blends exclusive to Forbidden Root.
-The rear taproom will feature barrel aged Negronis, Old Fashioneds along w Koval Single Barrels.
-Parties of 20 can reserve the rear bar and party behind a giant elephant curtain that separates that room.
-Expect beers from all the other Malt Row residents on draft via guest flights.
-Saint Errant, Begyle, Dovetail, Empirical, Urban Brew Labs and soon Hop Butcher are the other crews that make up Malt Row.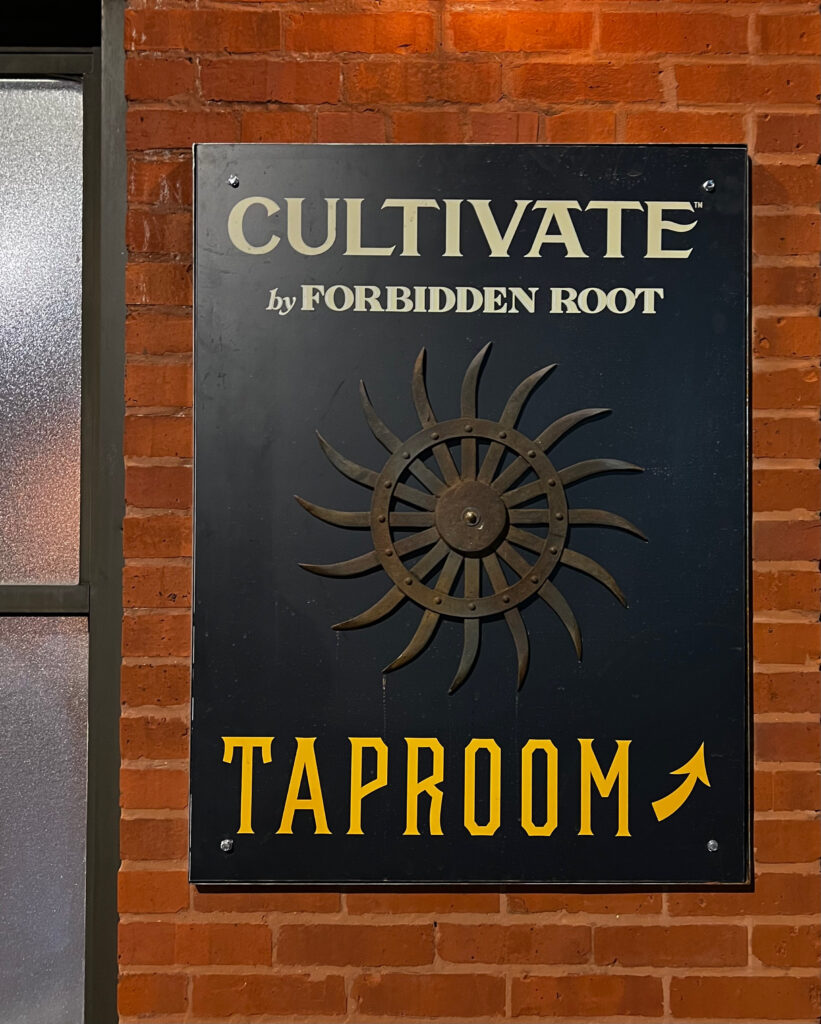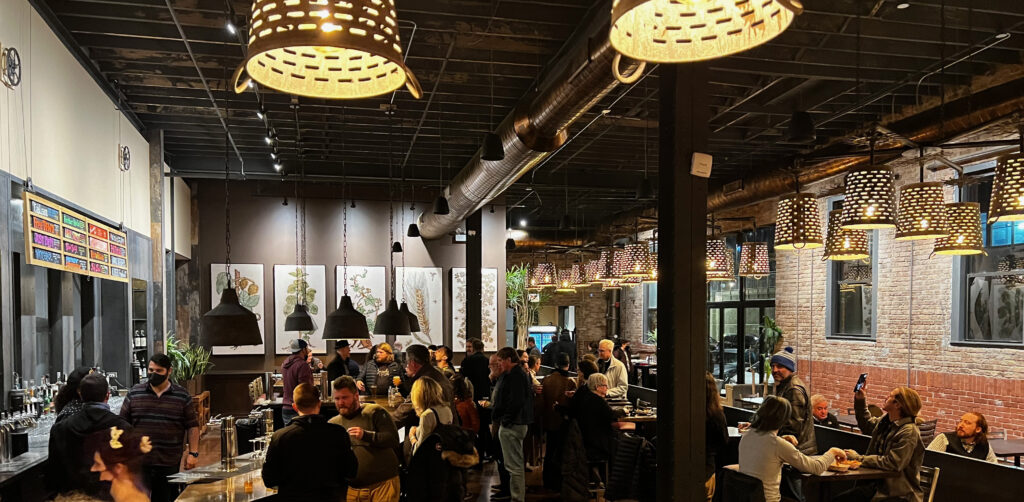 Opening Day Cultivate Beers (11/27/21)
· Free Town–5% Danish Rye Zwickel
· Just Ben-5.2% Kveik Ale with Chicory and Kudzu Flower
· Tableau-4.3% Foeder Conditioned Mixed Culture Table Beer
· Vinterol– 5.4% Kveik Ale with Illinois Cascade Hops