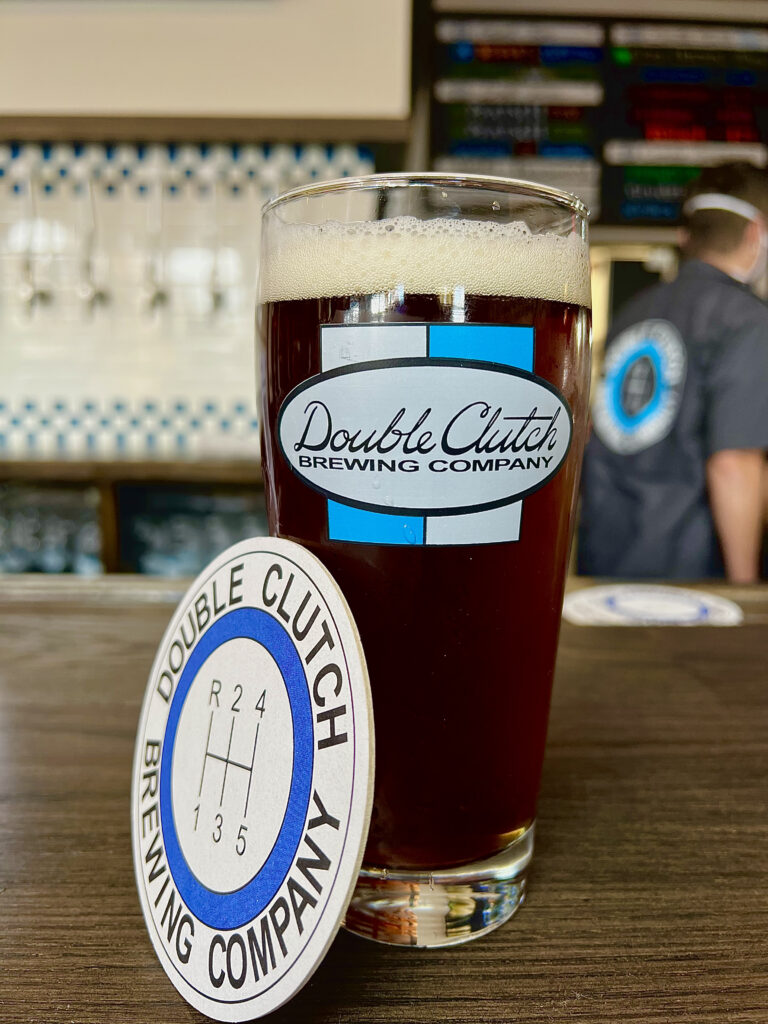 It's a brewpub focused on German styles built on the site of classic car garage.  Evanston's fifth brewery is Double Clutch, and its one of the best looking spots on the local beer scene that you will ever visit. The tap list is heavy on the European influence all the way down to the handful of Austrian Wines on draft.  After a tour, Head Brewer, Scott Frank explained the origins of this project.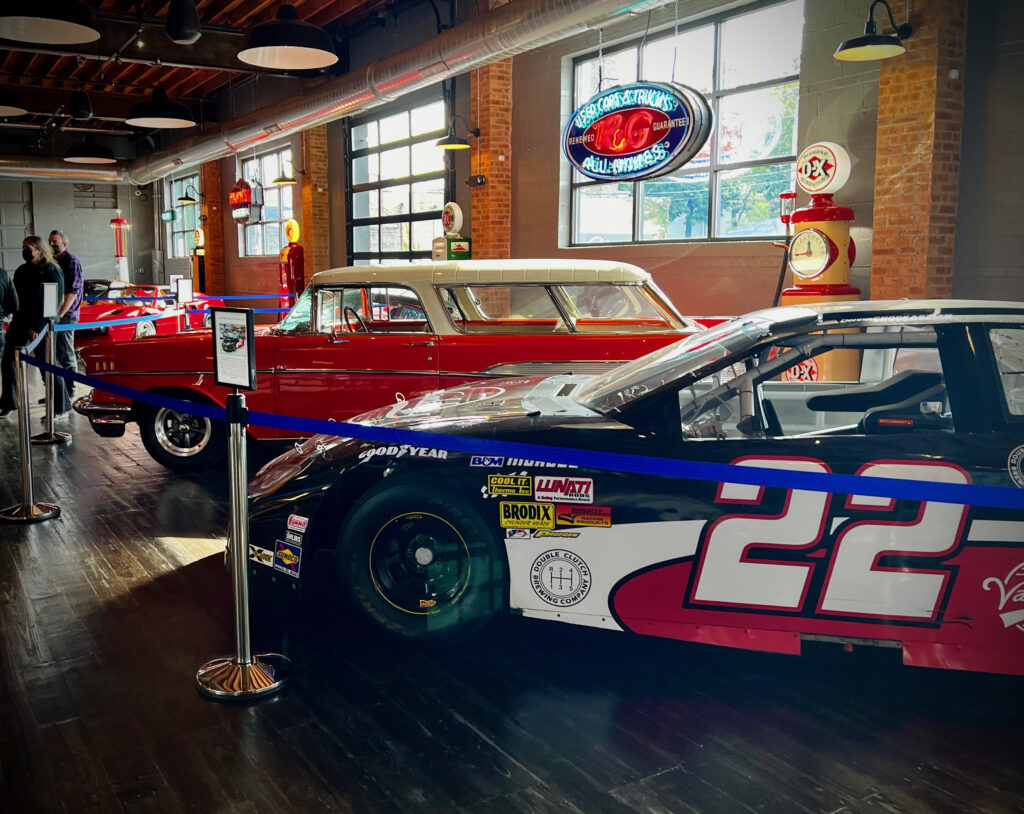 Scott, a veteran home brewer for over 15 years was picking up his kid from school and would always small talk a fellow dad doing the same. The friendship led to drinking in Scott's garage where this idle idea of a brewery comes up. Scott's guest has a father who's part of CCH Management, a local restaurant group that runs Pescadero in Lakeview and The Dock at Montrose Beach to name a few. They pitch this idea and the decision on potential locations shifts to a spot they already own because that's where the group was already storing their vintage cars.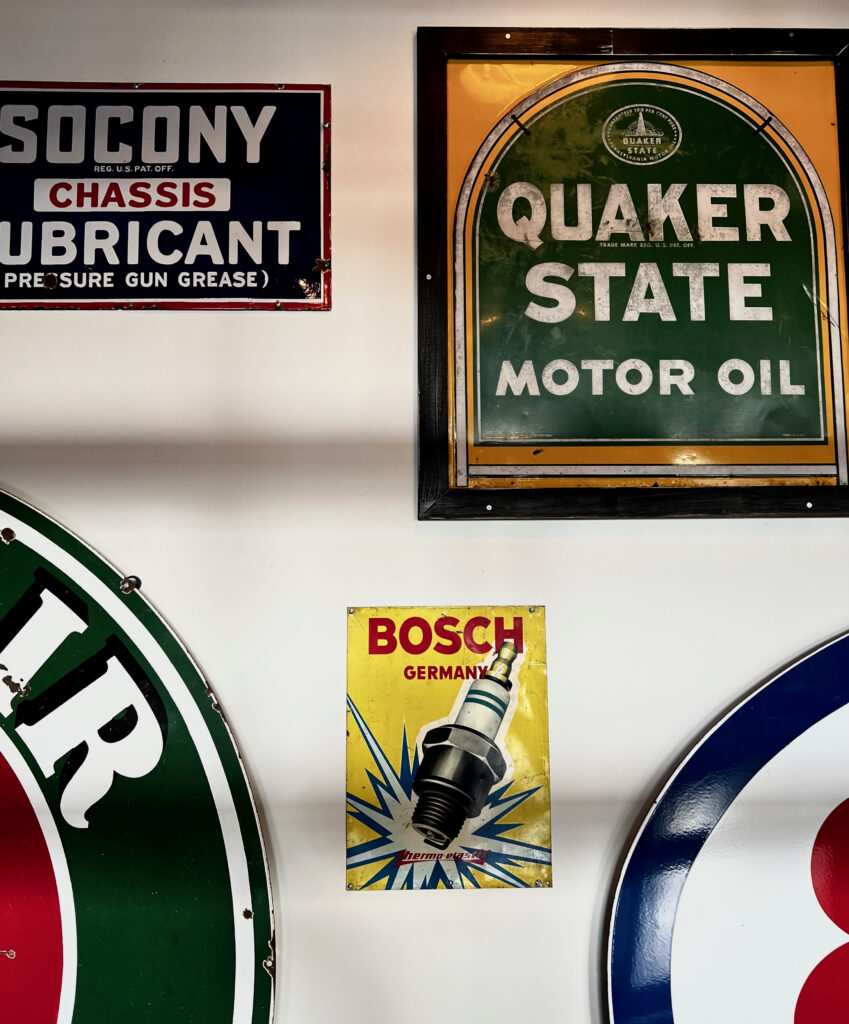 During our trip Taproom Manager, Steve Milford noticed Afro Beer Chick from his days of managing the Empirical taproom over in Malt Row. So we get a tour of this joint and can't believe how gorgeous the build out is. 
The sea of 30 and 15 barrel fermenters lineup along the full length of the property's north wall. Eventually both the rear dining area and the loft overlooking a wicked car collection will both host events.
This location is the tale of two bars. The front bar with it's distressed logo wall and massive windows sports a racing inspired tile wall of stick shift tap handles. The rear bar overlooks the brew house to one side and the car museum to the other. This is where live music guests will perform.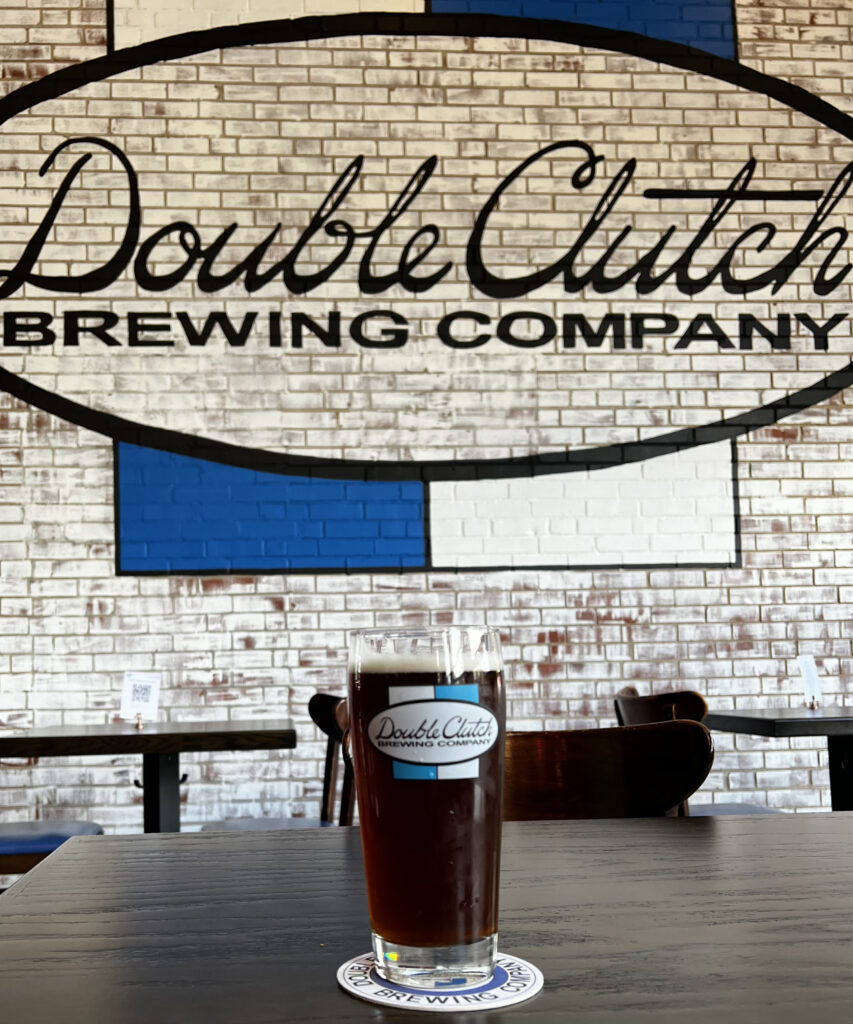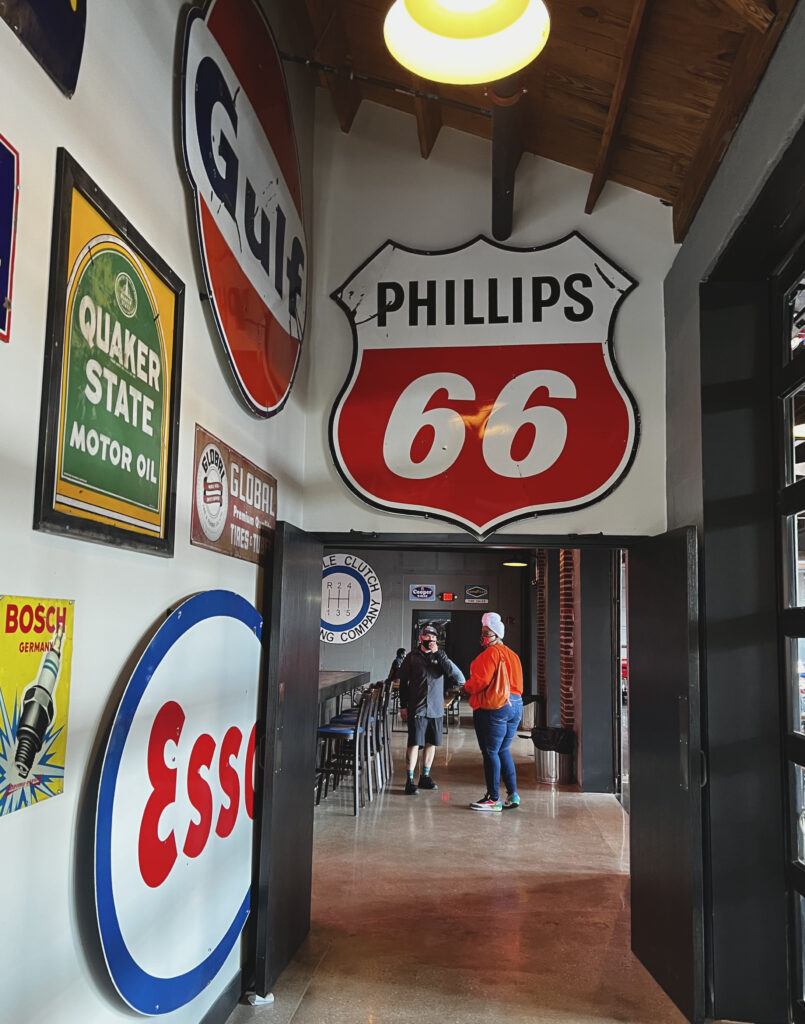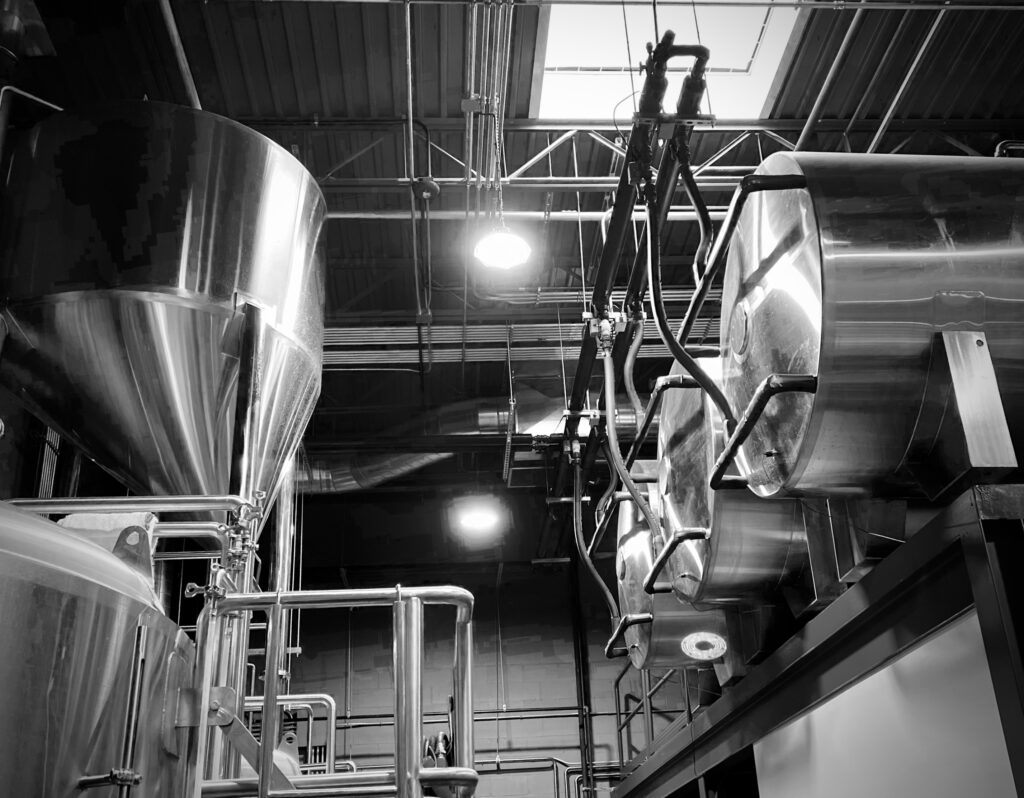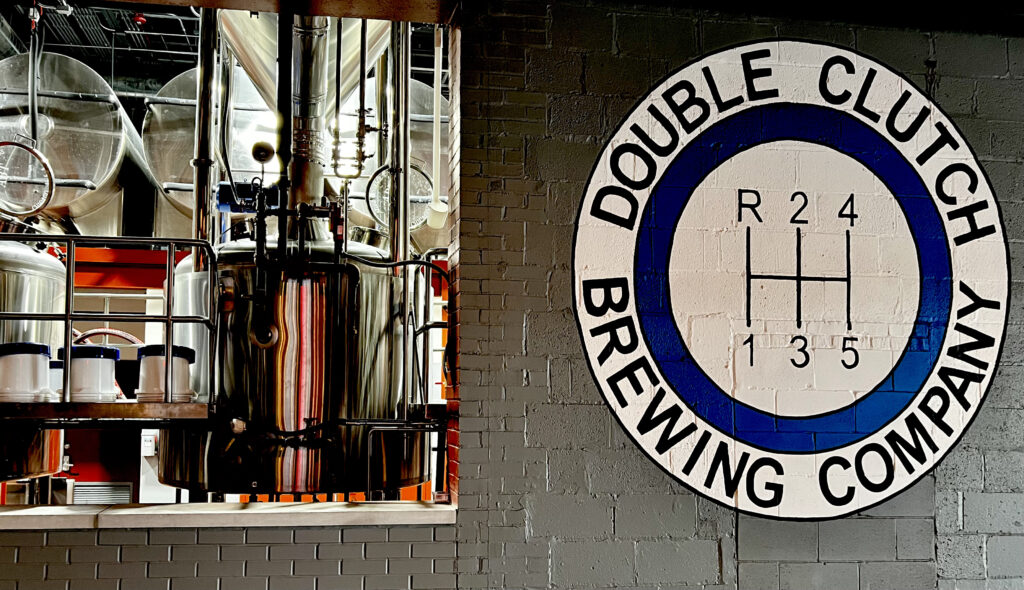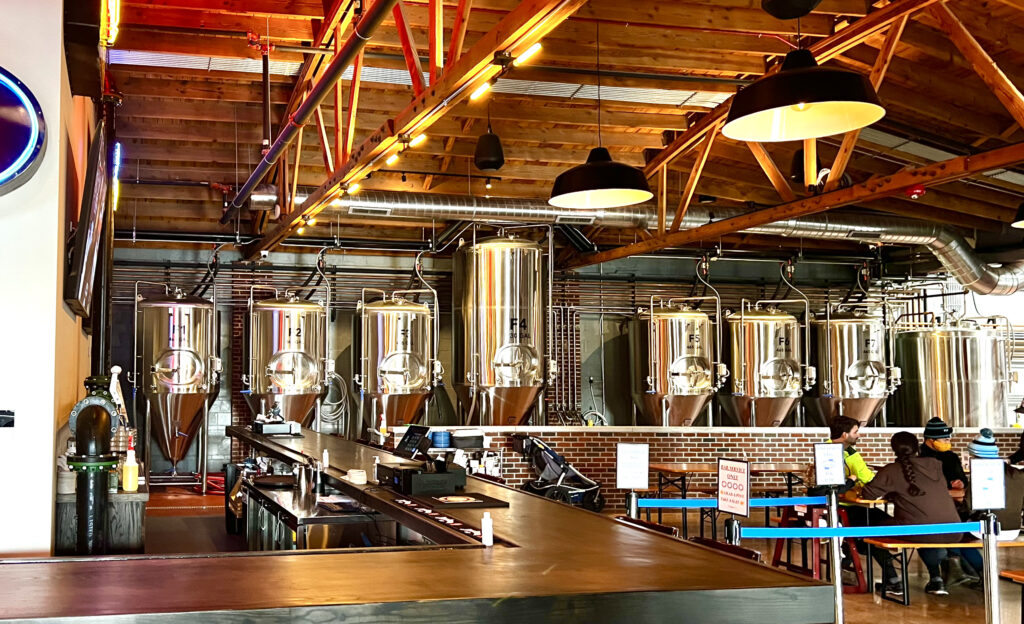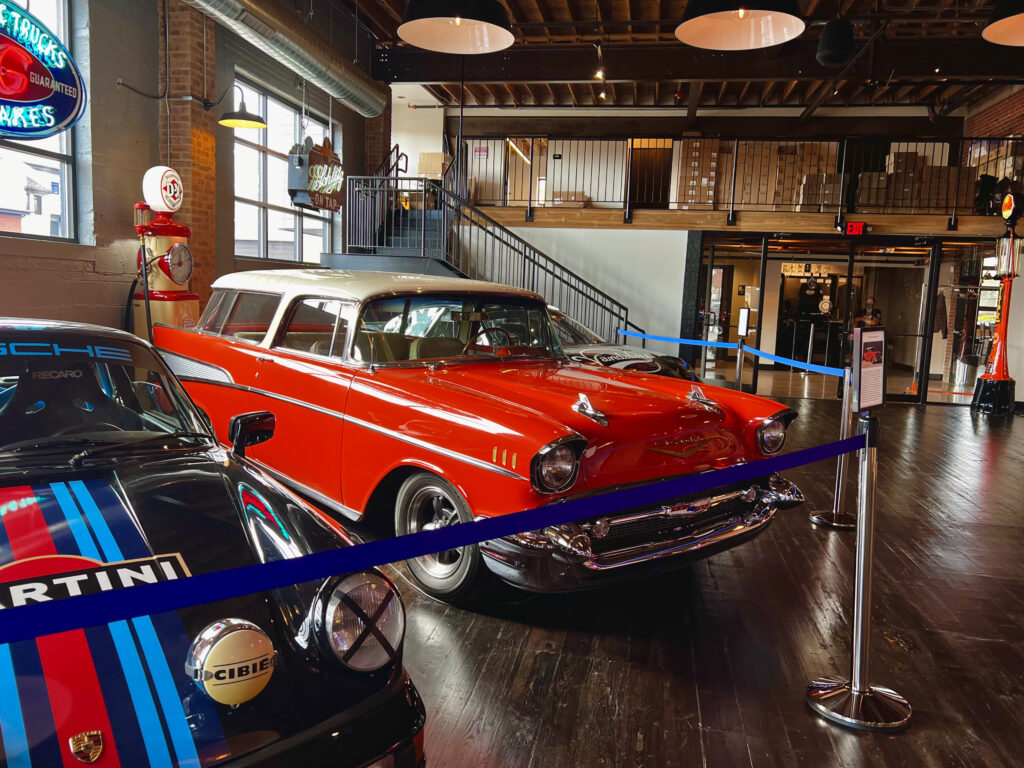 Chicago based Allied Beverage Tanks installed the brew system. Luminaries like Haymarket, Off Color, Piece, Half Acre and Revolution are all customers of ABT. Scott Frank spent time volunteering at both Begyle and Old Irving Brewing. It was conversations with OIB's Trevor Rose-Hamblin that led to Scott installing ABT tanks at Double Clutch. This is very polished operation and if you're looking to escape occupied Chicago, let us recommend touring beer destinations up in Evanston. 
—Nkosi
Other Notes:
–Sketchbook, Temperance, Peckish Pig, Smylie Bros are the other Evanston breweries. 
-Double Clutch Brewing Co is located at 2121 Ashland Ave, Evanston IL