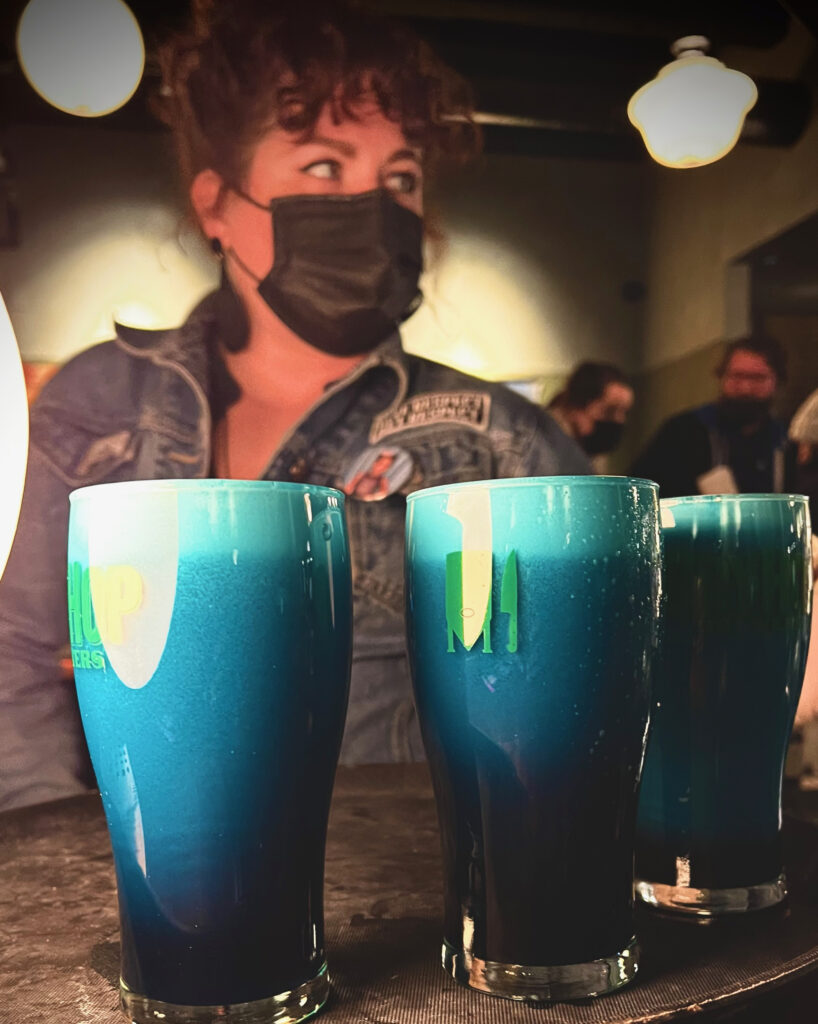 That pleasure you feel when something sounds so bizarre and uncertain but turns out to be just right. When you see pics of blue IPA to celebrate a non verbal performance group, you question everything about that scenario. Recently at DryHop Brewers in Lakeview Brant Dubovick and crew slow poured pints of the craziest electric blue suds we've ever seen. Brew Man Group IPA is a whopping 8.1% featuring Mosaic, Trident and Amarillo hops.
The recipe for this milkshake IPA carries bright raspberry on the aroma and taste by incorporating a raspberry concentrate lovingly referred to as Blue Raspberry Flavor Fountain from OliveNation.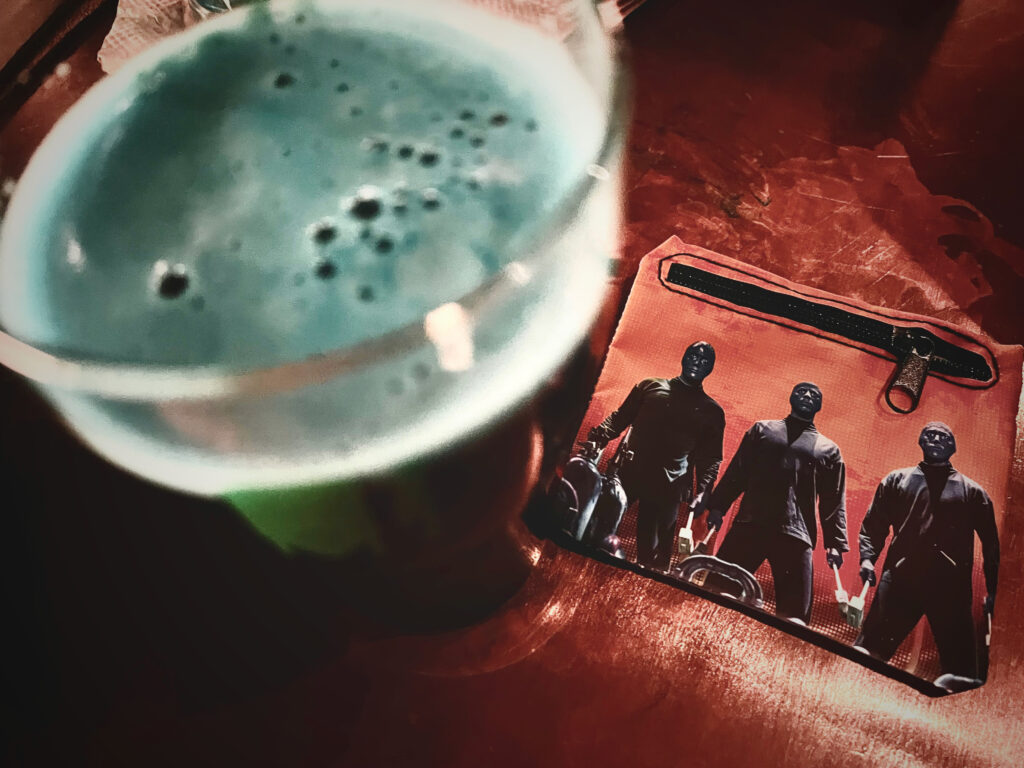 DryHop's taproom basically extends into their sister brewpub, Roebuck Pizza next door for events like this. Your $10 ticket included a pour of the beer and a special appearance from The Blue Man Group trio. This unlikely paring makes sense as the group's resident home at Briar Street Theatre is maybe a 5 min walk from the brewery.
This event was a tribal experience, I slid to the bar to see our guy Zoller from Porch Drinking. His face is all blue from this crazy beer. It's the funny shit ever, as if too much candy was passed out to all the campers. You look around and every tongue in the room is fucking atomic blue.
DryHop is considering these Austrian side pour faucets for their family of locations. We've seen a similar slow pour options at places like the new Ravinia taproom in Logan. The full bodied, creamy head is theatric to watch. A dense, heavy foam crown also makes the sipping a more intriguing encounter.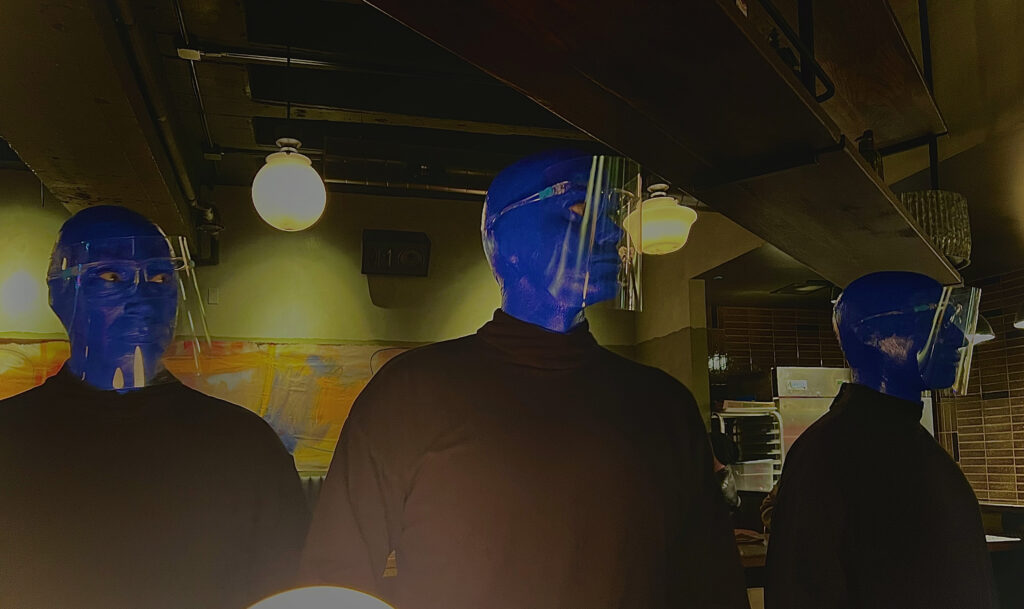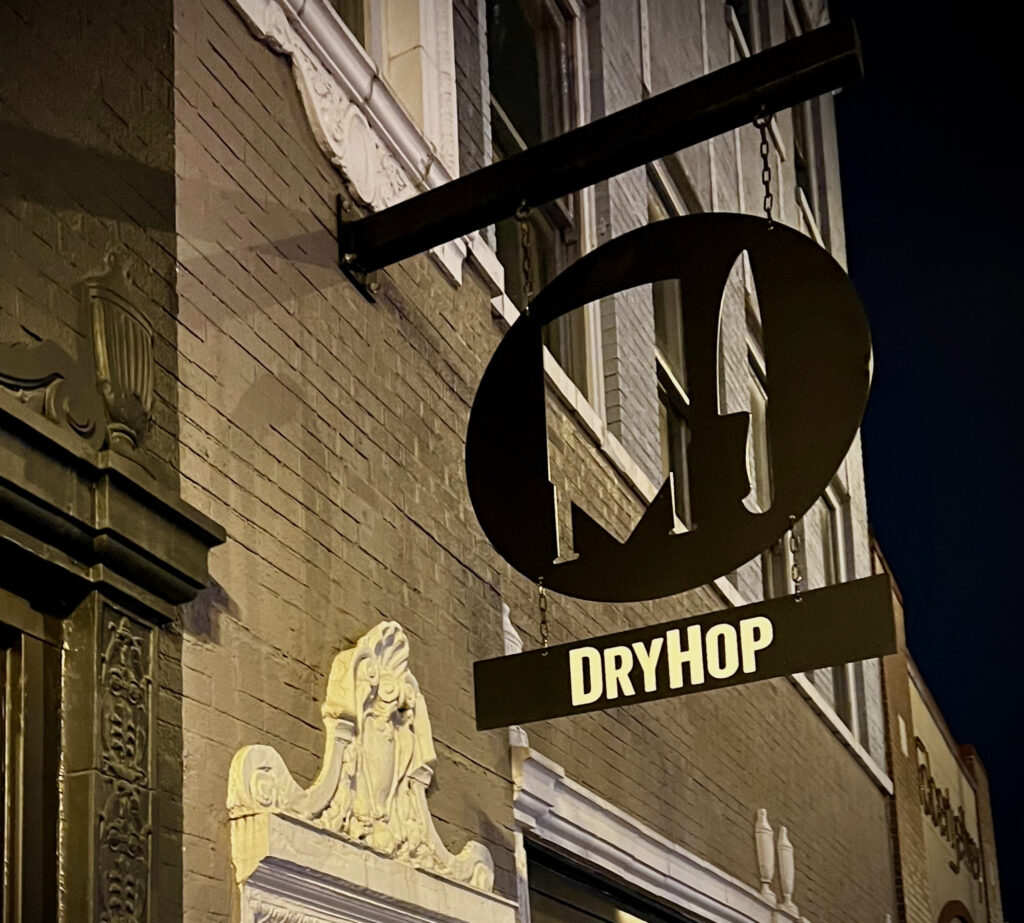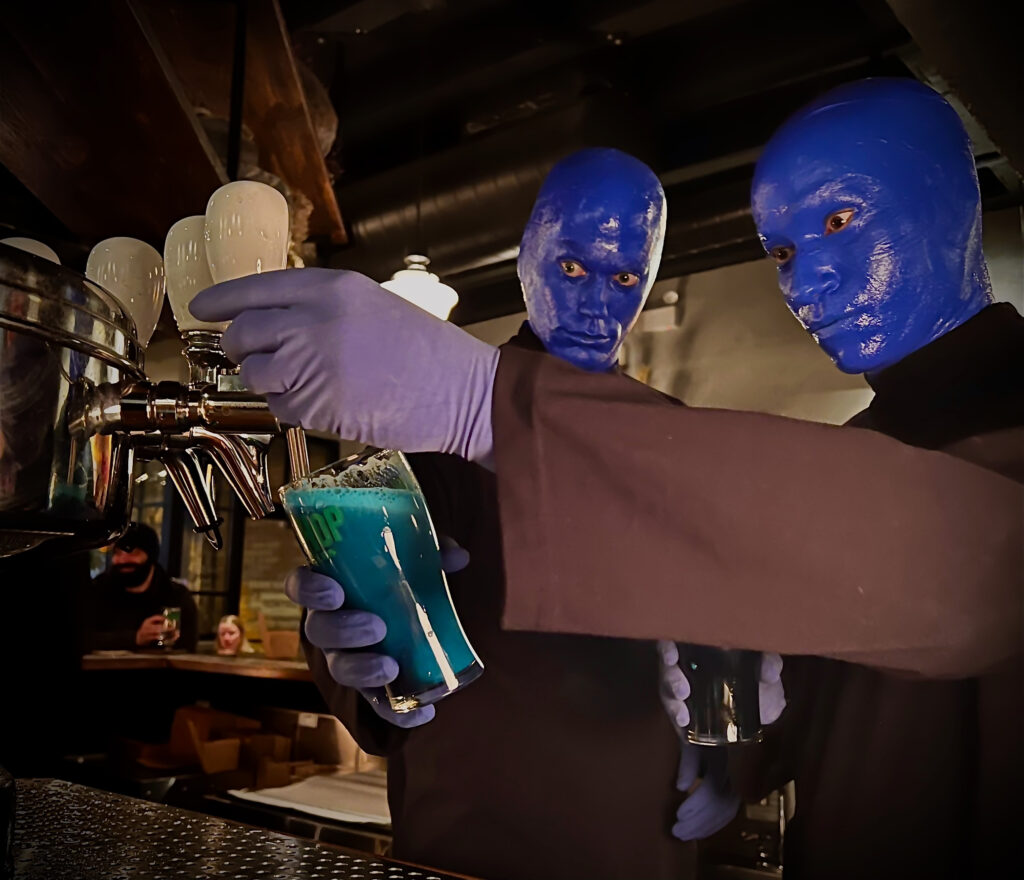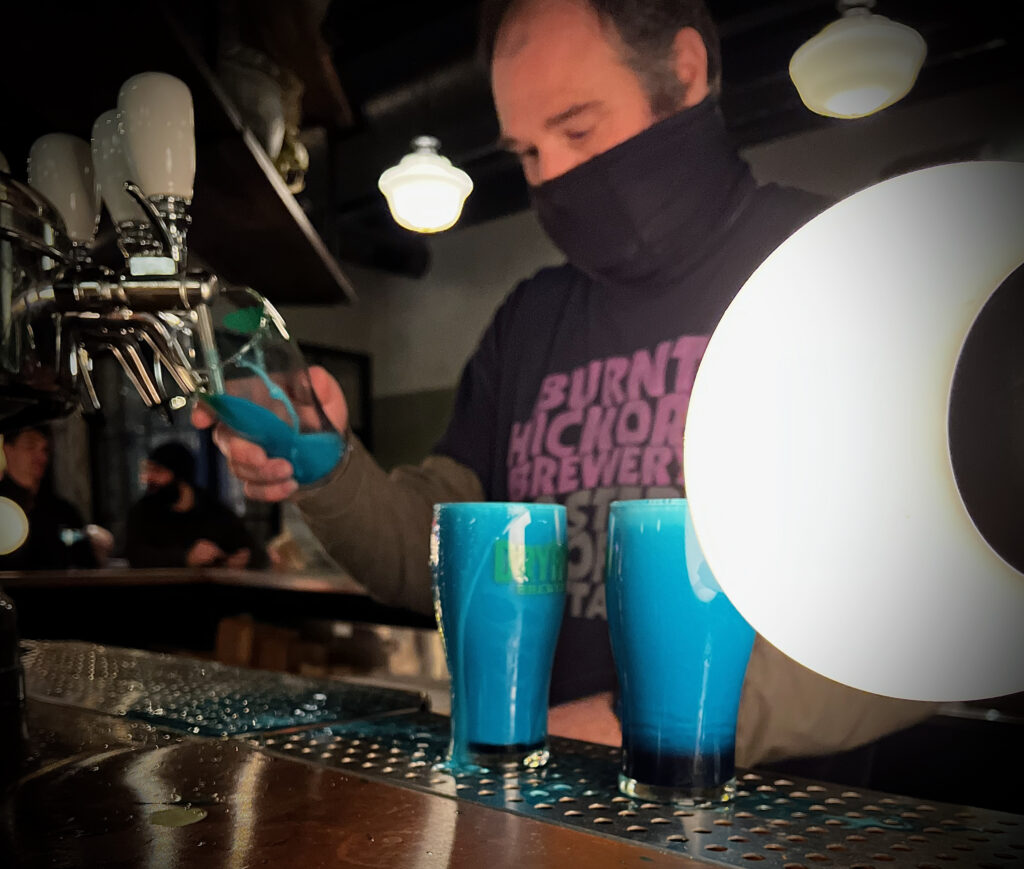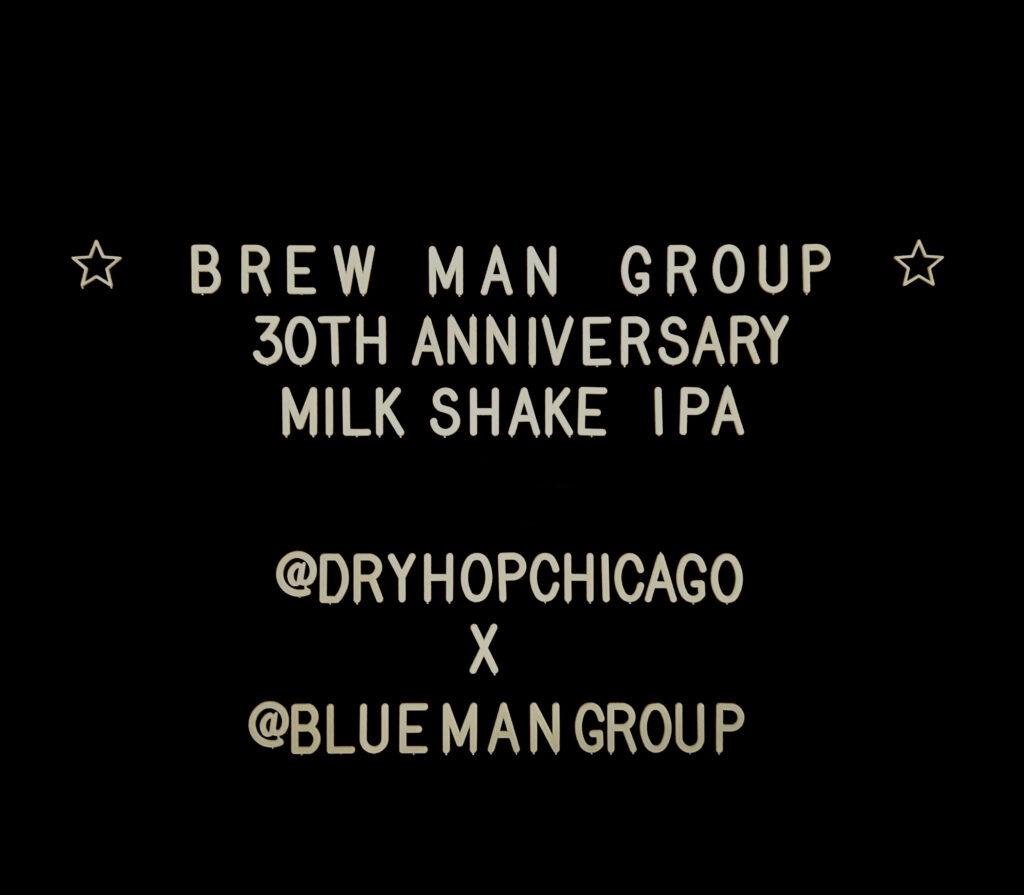 The scene included a spin wheel for swag prices and a chance to win tickets to a Blue Man Group performance. The show is billed as hard to 'describe but easy to love'. We've never seen the BMG perform on stage but can tell you the atmosphere in the brewpub changes when these three step in the room. Brew Man Group IPA is available on draft and to go in 32oz crowlers.
—Nkosi