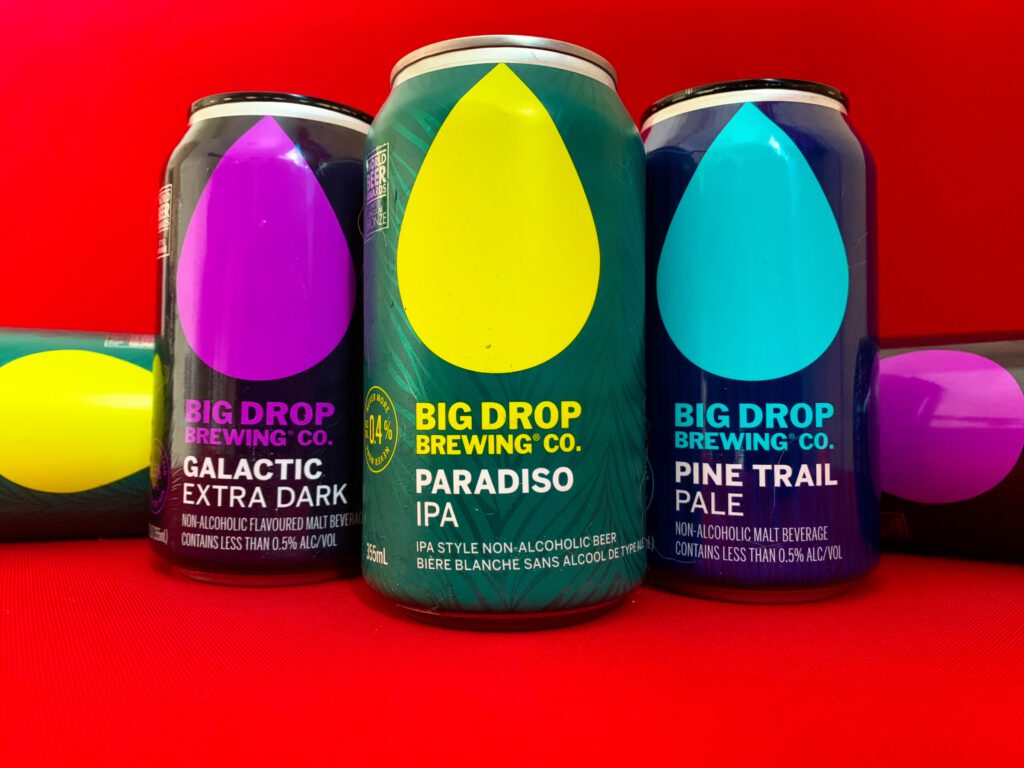 Big Paradiso, Galactic Extra Dark and Pine Trail Ale are the core lineup from UK based, Big Drop Brewing Co. The alcohol-free craft brewery's offerings are always never more than 0.5% ABV. Great Central Brewing in Chicago Brewing District is the producing Galactic and Pine Trail. To be frank, I don't quite understand the non-alcoholic category. But they did provide a nice backdrop for us to sample whiskeys from the library and not feel guilty on a Sunday afternoon.
Galactic Extra Dark is really the darling of the trio. Bright, piney hops dance all over the toasted chocolate, malt canvas. The entire time drinking it we were waiting for the other shoe to drop, waiting on a reason to not like it. Honestly it's a delicious, fresh, local beer… with no alcohol.
Aside from being a beer that you could sample with your kid, it's a no impact alternative with a very pleasant flavor profile. There have always been companions to beer, in fact that's how most of us got into drinking cider. There's hard kombucha, seltzers, sparkling hop water, even beers like session sours that in someways serve as alternative to what a typical beer lover keeps in their fridge.  When the session drinking goes into extended hours or you want a beer for weekday lunch without compromise, Big Drop is here for you.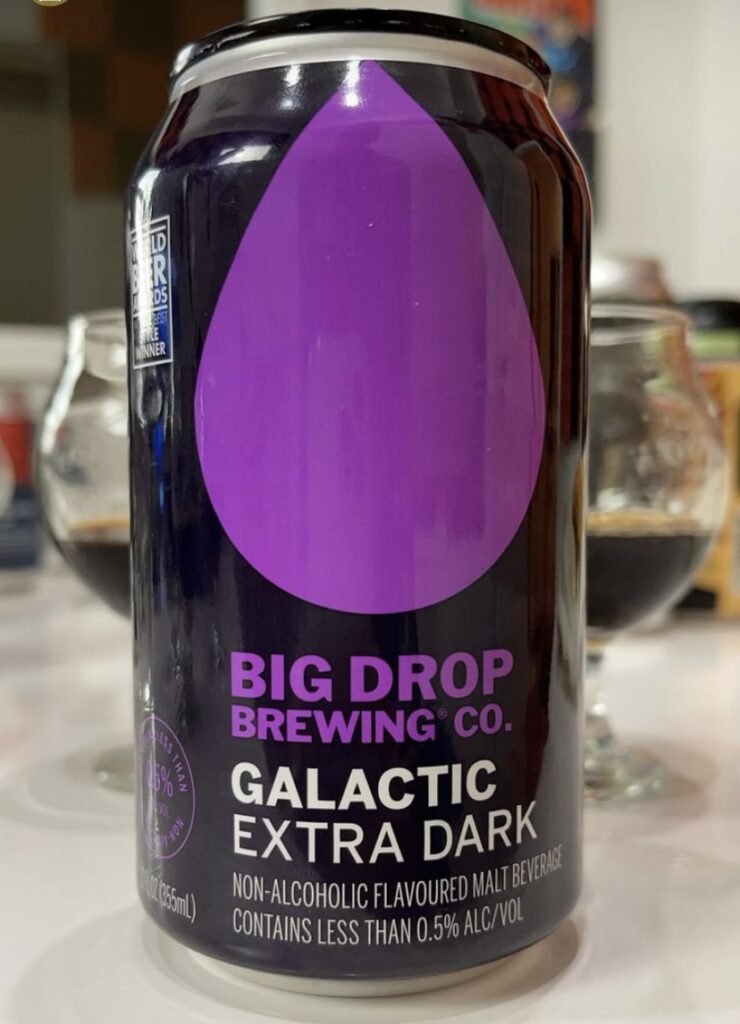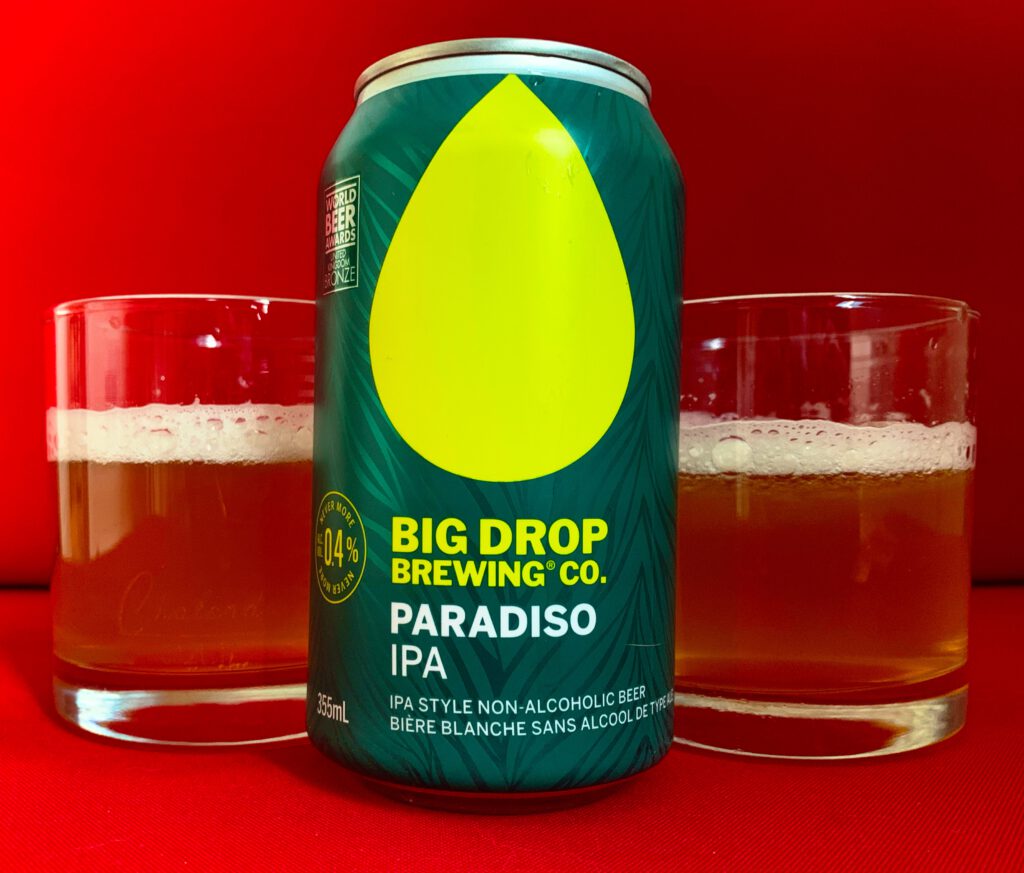 The three main offerings all sport a reference to their accolades from the World Beer Awards in the can design. They are all under 100 calories each and available for order in cases of 24oz cans. Big Drop is slowly working on a global footprint as they are shipping to 14 European countries from Austria to Spain. Glancing at their IG feed, I wouldn't be surprised if world collab offerings like Coconut Stout and Juniper Rye IPA make their way stateside in the near future.
You can grab a six pack from Big Drop curbside at Great Central Brewing on the Near West Side.
—Nkosi