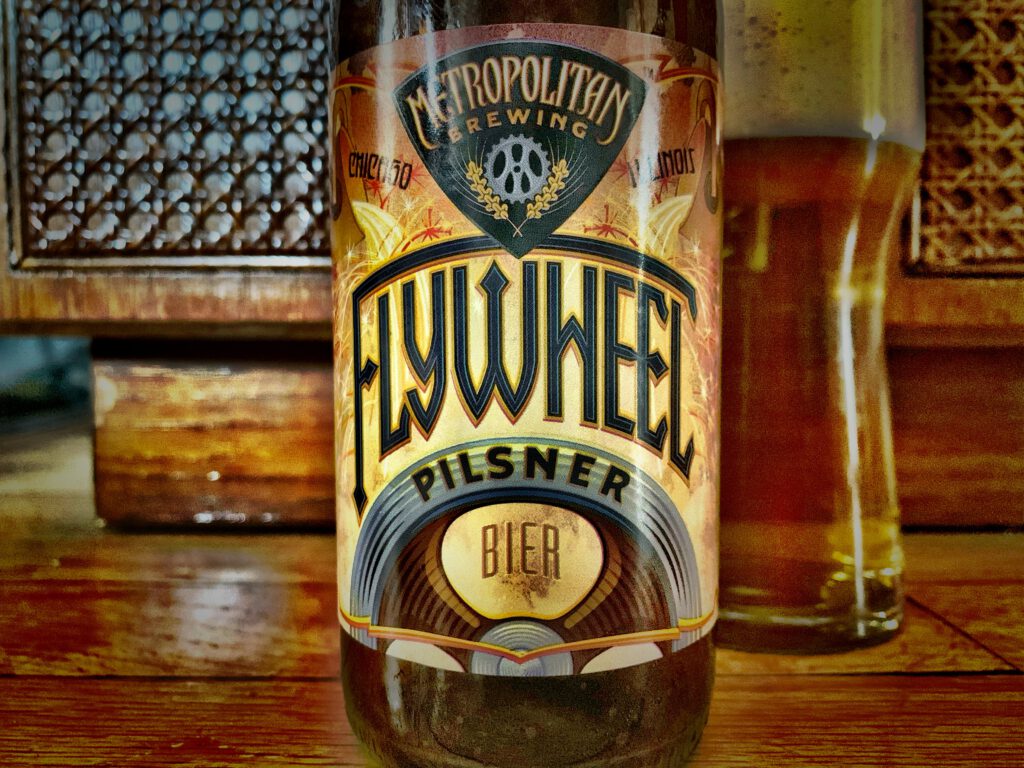 A German Pils showcases the finest qualities of German malt and hops.
The Pils is one of the most widely produced styles of all time. Everywhere it goes, pilsner dominates the country producing it. It's quite frankly the style you'll find regularly as a go to for those who appreciate beer history and have dedicated themselves to the art of brewing.
You can really blame the pandemic for a renewed interest in this flavor profile. We've always appreciated the range of lagers, especially during Festbier season. Honestly the pilsener category not so much, it got overlooked in our travels. Then we started collecting bourbon and quickly the compliment to those bottles became this timeless German style.
Malt forward offerings tend to be a better partner for most aspects of life. It's not a distraction at happy hour or at the dinner table. The showcase of German malt and hops can be understated in its beauty and that's the thrill.
The roundup is a mix of crews known for bottom fermented gems and crews that execute the style but typically focus elsewhere.
Phase Three P3 American Pils
Pipeworks Premium Pilsner Beer
Metropolitan Flywheel Pilsner Bier
Paulaner Bavarian Style Pils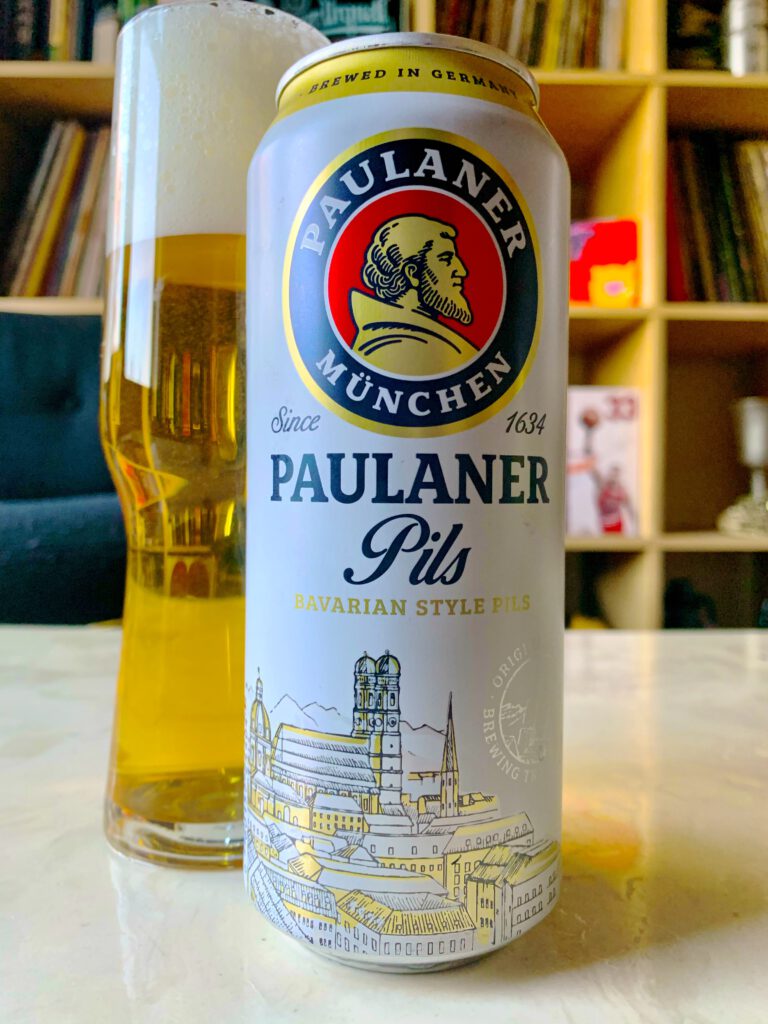 Let's Dance!
Pipeworks Premium Pilsner Beer 4.9% – An herbal hop showcase that respects the grainy malt sweetness. I'm talking peppery, spicy hop notes, they add a refreshing quality to the toast and light toast and honey characteristics of the beer.
It executes a level higher carbonation with all its sweet and floral aromas up front. The only thing you notice in comparison is that its got a bit of a cloudy hue, not the very clear to brilliant optics of the Paulaner and the Flywheel.
Paulaner Bavarian Pils 4.9% – Moderately low hop presence. A brilliant light gold color with a creamy head retention. The hop character shows up late with just enough crispness to differentiate itself from the group.
I'm a big fan of the soft ending here. There's a low sulfur flavor that accentuates the dryness and lengthens that finish. Medium dry crispness with a well attenuated end on the Bavarian offering. There is a clarity in the appearance that rivals all others in the pairing. Carbonation level is just right so that no one element dominates the others. The legendary Germany brewery has been in production since 1634. This Pils has been around since the 1800s.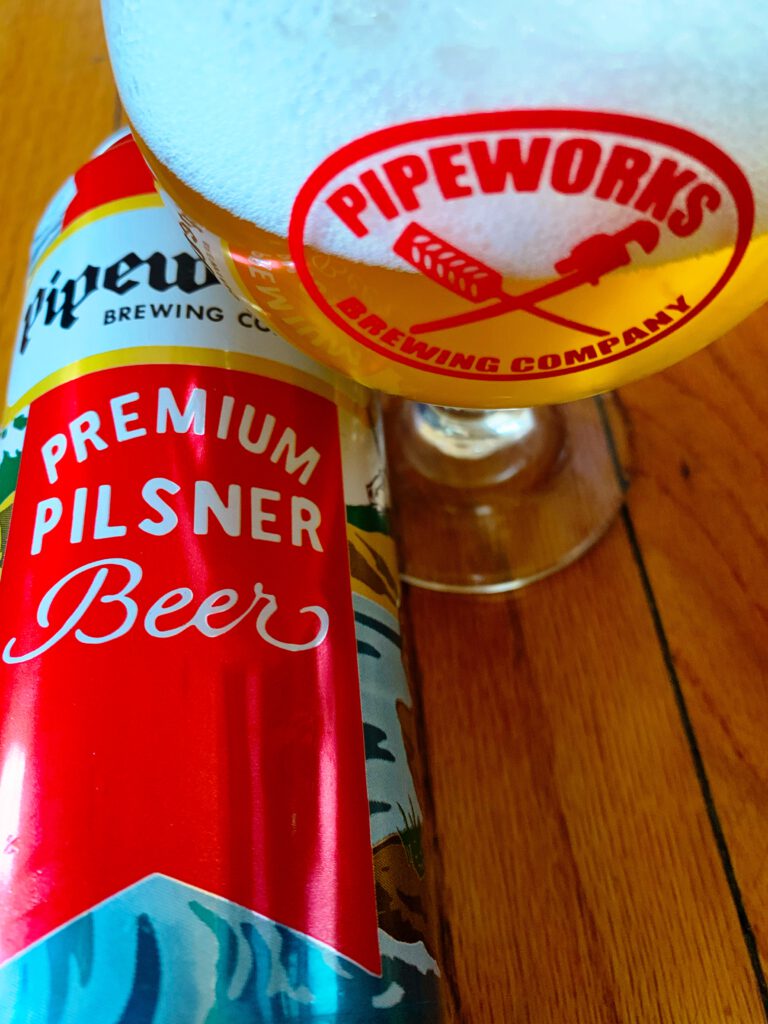 Metropolitan Flywheel Pilsner Bier 5.5% – This one might be the strange lovechild of the previous two. The volume on the herbal notes is amplified a bit more. Medium hop bitterness dominates the palate and leans into the aftertaste. A fantastic straw color and clean fermentation profile.
This Flywheel is elegant with heightened floral components and a nice bitter ending. A Chicago classic, the year round offering is in its 11th year. Metropolitan is the first local crew to focus on lagers all year long..before it was cool.
P3 American Style Pils 4.3% – Waves of soft sweetness from start to finish . Not all the other qualities are sensed in this interpretation. Very low background notes in play here with a medium-light body and carbonation.
–Nkosi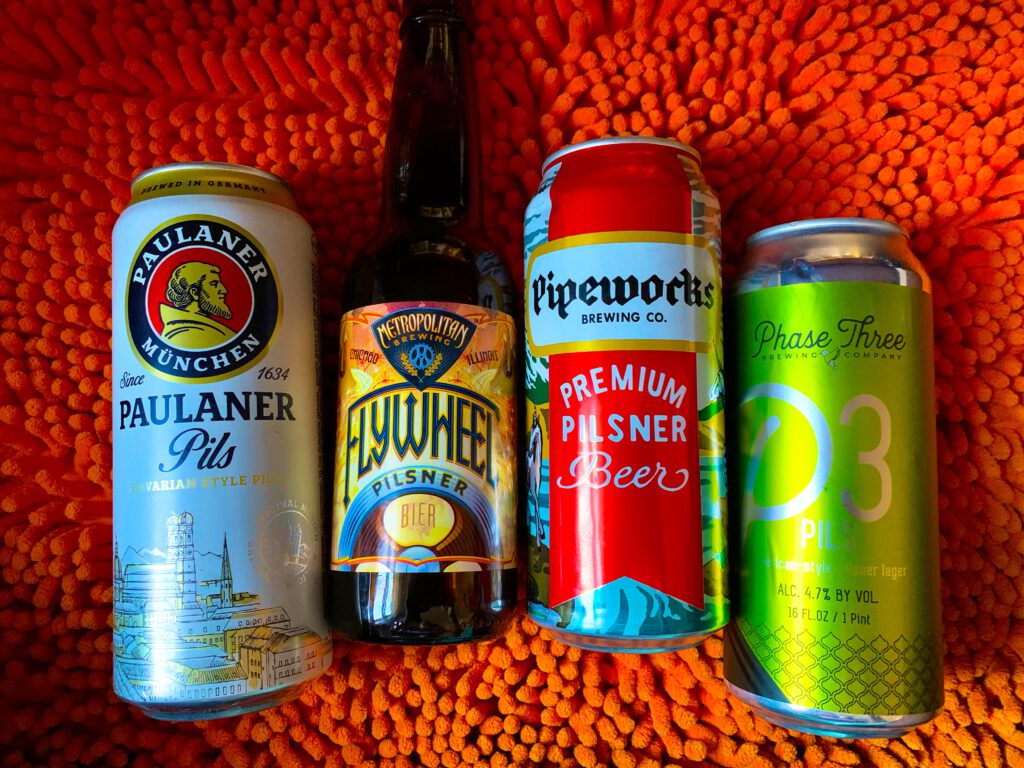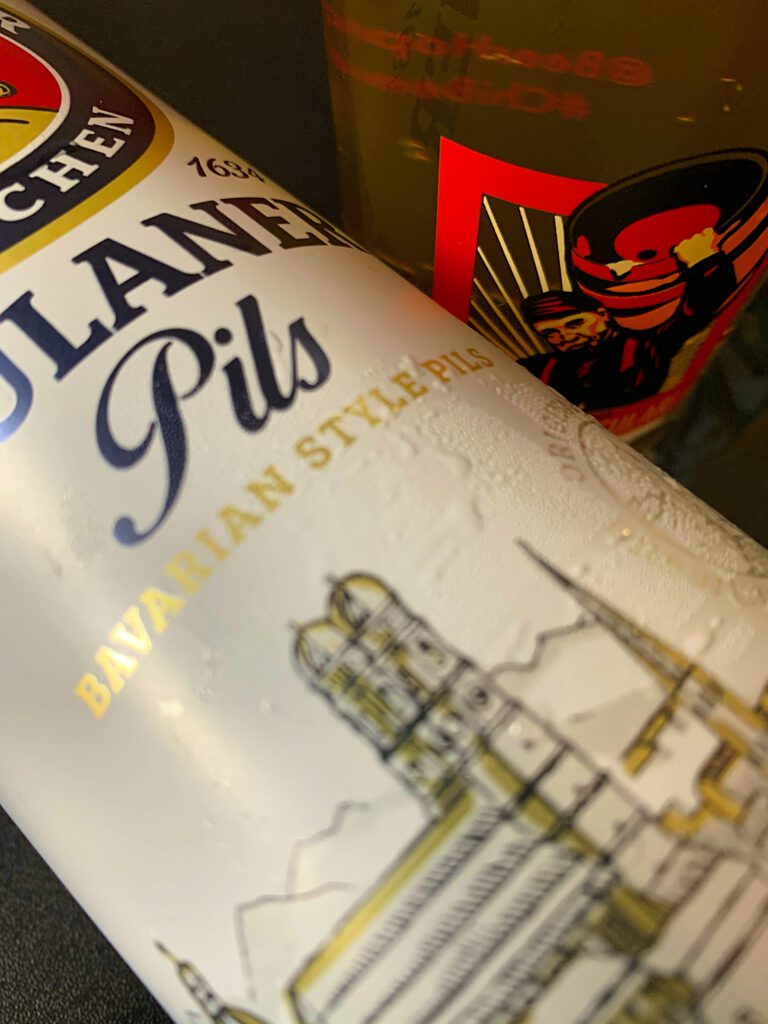 Other Notes:
-Honorable Mention to the Czech Style Pils from 2nd Shift Brewing that Afro Beer Chick showed up with during our tasting. Technical Ecstasy, we should have had this joint in the lineup to begin with.
-Paulaner Pils to returns to the U.S. this month in 16.9 oz four pack cans. They been producing clean, refreshing, sophisticated easy to drink beers for centuries. Paulaner is one of six brands allowed to pour at Oktoberfest in Munich.