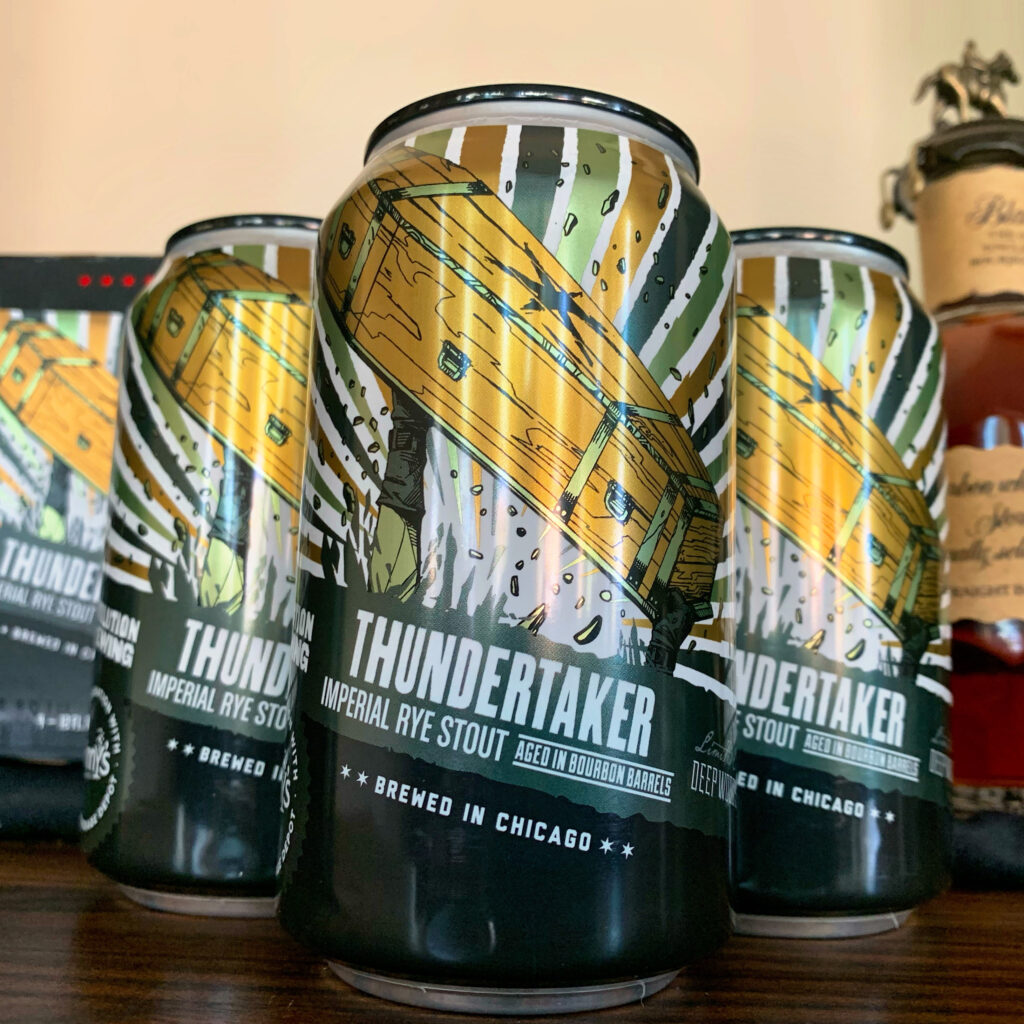 This might be my all-time favorite Deep Woods release.
First off lets just say there's something to be said about the look of a world class, barrel aged beer. That first pour when the fluffy, ruby brown head crowns the top the teku…it's damn near erotic. You could argue that right now that Revolution is the premier barrel program in the city. I'm not just talking about release schedule or the 4 pack can format. They are dialed in on showcasing blends from a range styles in a way I'm not sure we've seen yet.
The legend of GI's Bourbon County Stout looms so large that their annual celebration basically revolves around the original Batch 1000 from Clybourn Pub back in the early 90s. It's the greatest American Stout of all time whether you like it or not. There's no real need to extend that brand too far outside of BCS variants and the barleywine.
This Deep Woods Series over in Avondale is a little different. Belgian Candy Syrup Dark Ales, Oatmeal Stouts, Barleywines, Scotch Ales, Ryewines and the newest edition to the lineup, batting leadoff for the 2020-2021 Season, an Imperial Rye Stout in goddamn Blanton's Barrels!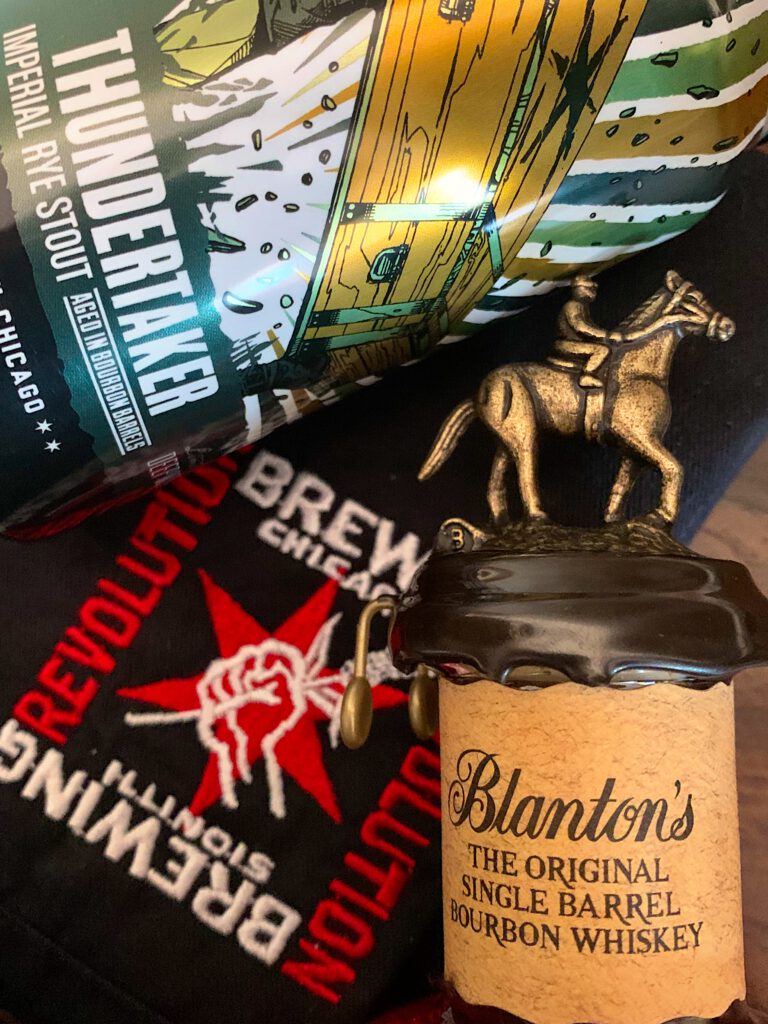 If you're like us and have ever 'fixed' a Dark Lord or a Hubbard's Cave release by splashing pours with a touch of bourbon, you know that each whiskey alters and accents the source beer with a large assortment of results. At Buffalo Trace the iconic Blanton's Bourbon is credited for launching the Single Barrel Bourbon category. Binny's Beverage Depot selected Thundertaker's barrels from the Frankfort distillery. Warehouse H is the only metal warehouse at Buffalo Trace.
Colonel Albert Bacon Blanton believed that a wooden frame with corrugated metal cladding on the outside walls instead of the regular brick can shape the way a whiskey ages and tastes. That spirit interacts more frequently with the barrel because the temperatures fluctuate more in a metal warehouse compared to the usual brick and wood rickhouses. As a result Blanton's bourbon doesn't have an age statement, when its ready, its ready (rumored to 6-8yrs old).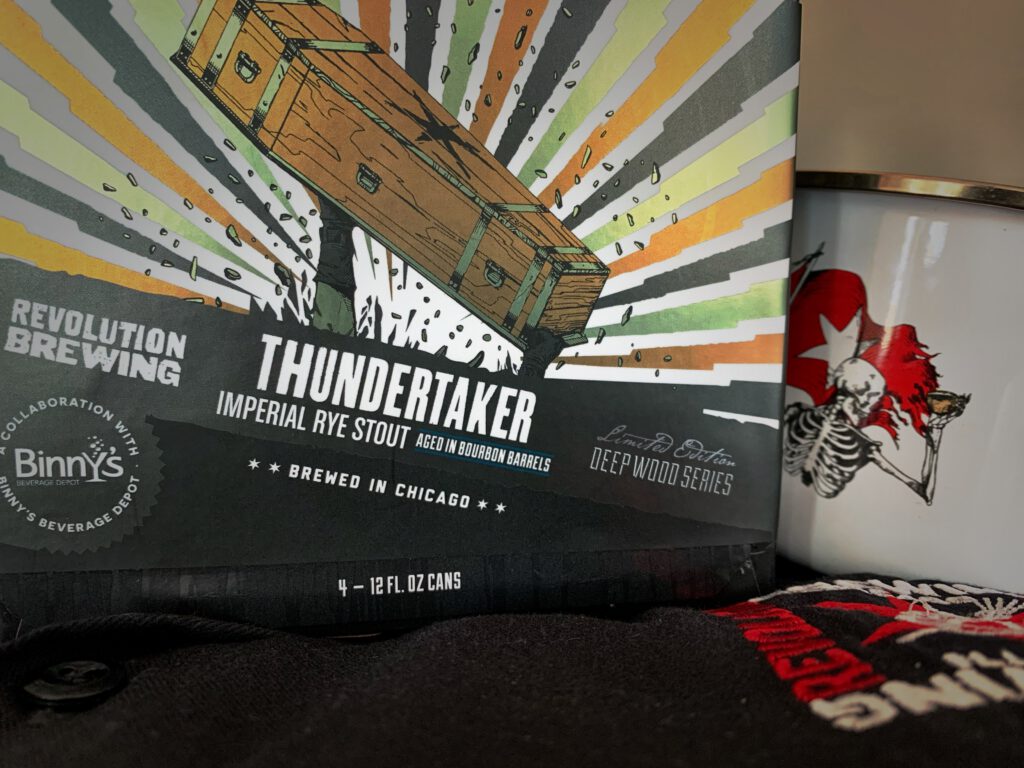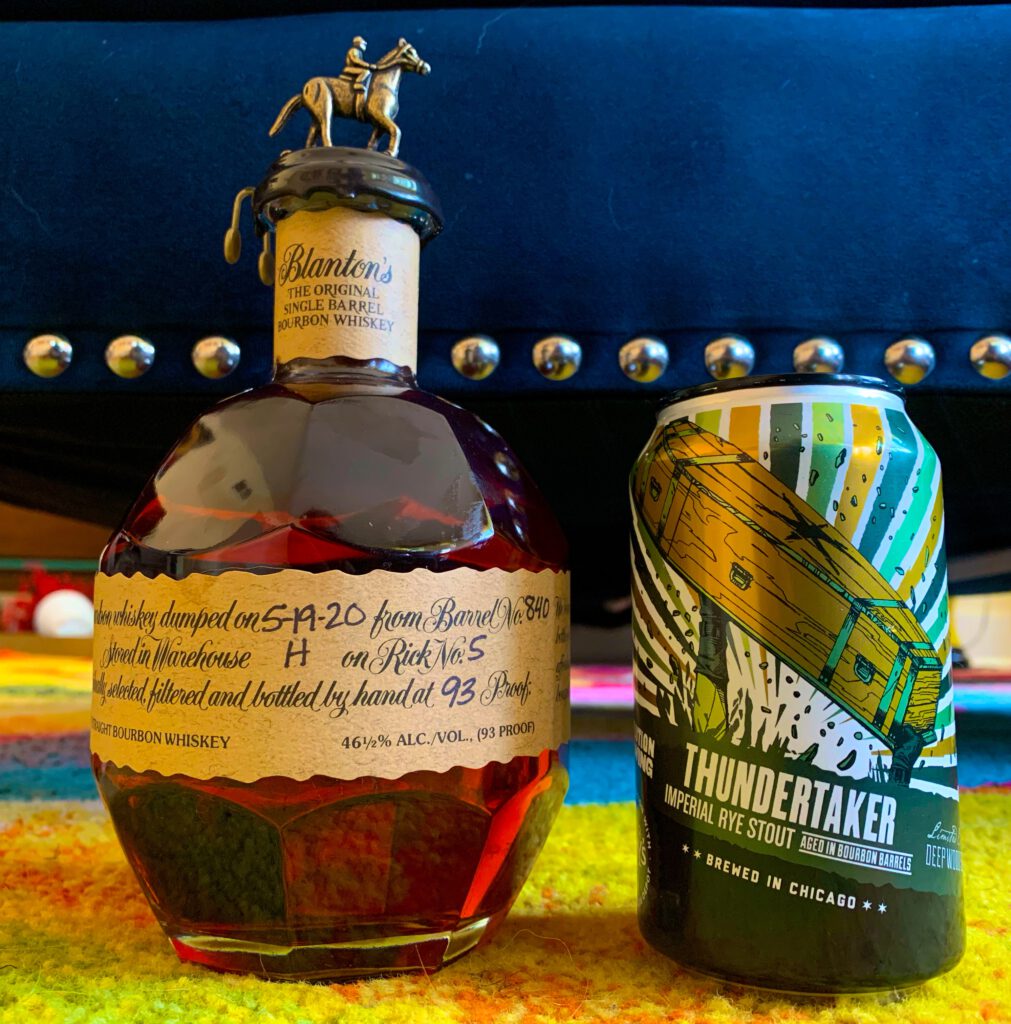 Thundertaker deserves praise in part because higher rye mash bill of the source bourbon from those barrels and the rye stout recipe when combined create these effects of molasses and layered, spicy sweetness that are hard to deny. This is an absolute treat of a stout and a great juxtaposition of creamy simplicity and rich complexity from soft rye notes. Are Toasted Vanilla Wafers a thing? Who remember that candy Whoppers? First whiff brings those sensations to mind. Waves of wood sugars, cocoa powder, fudge and hints of graham cracker all reveal themselves quickly.
Honestly, the first time I had Baudoinia my reaction was similar. It's a graceful, almost gourmet dessert quality offering balanced effortlessly with the characteristics you love most about bourbon. Some of the best examples of a barrel aged stout can create the vibe of an adjunct stout without actually adding anything to the beer or the barrel. This is a pure expression that preserves beer integrity and keeps us enchanted with its display of silky harmonies with each sip.
The rye notes aren't as harsh as you would think and that's the superpower of this beer. It's more well rounded than I expected it and just pops on your palate. Big but still refined and complex. Candied cherry notes and leather add to the sophistication, you get more of the oak, alcohol and slight cracked black pepper grooves on the very end.
—Nkosi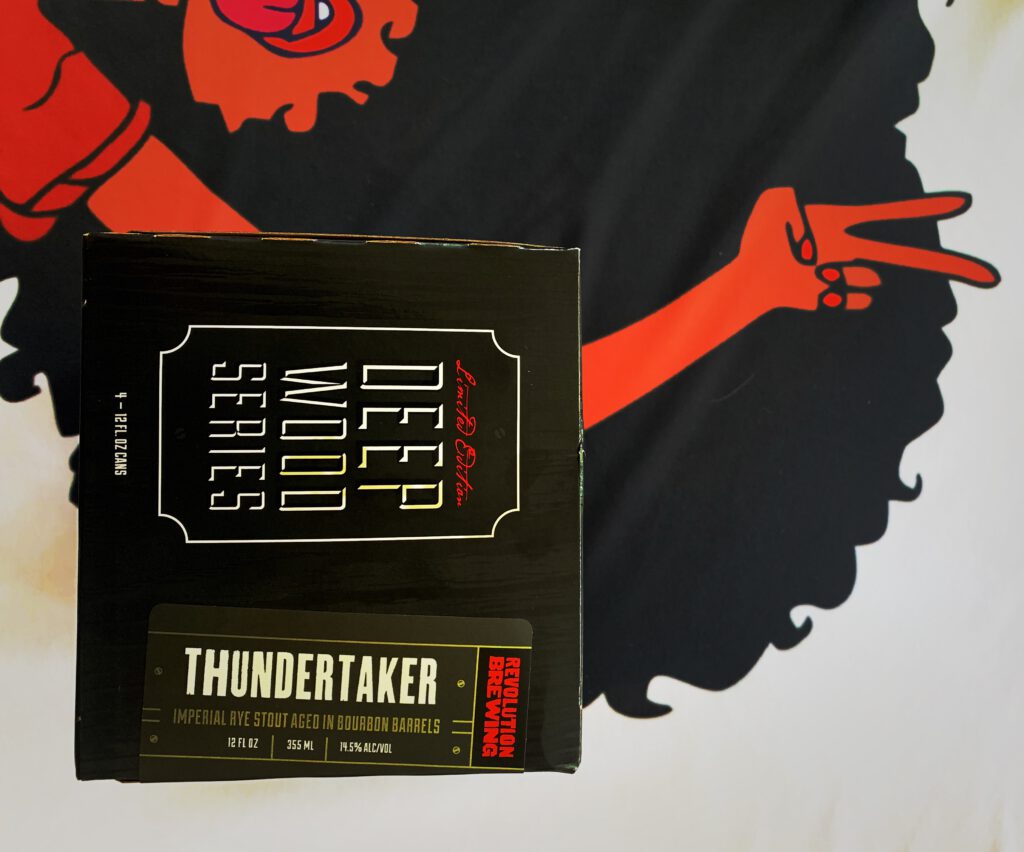 my Afro Beer Chick shower curtain
Other Notes:
–The horse topped, grenade shaped Blanton's bottle is a cult favorite and maybe one of the coolest bottle designs ever produced. Just want to thank The Revolution for giving beer lovers a chance to celebrate this bourbon in a new way.
-Thundertaker's mash bill includes Canadian Rye Malt. They've got something going up there over there in Canadia, Four Roses once mentioned their rye comes from up north as well.
–VSOJ is one of the 5 best beers in recent Chicago memory but this might be my favorite because of how the expression represents the philosophy of the barrel program at Revolution.
-Colonel Blanton was promoted to President of the George T. Stagg Distillery (now known as Buffalo Trace) in 1921.