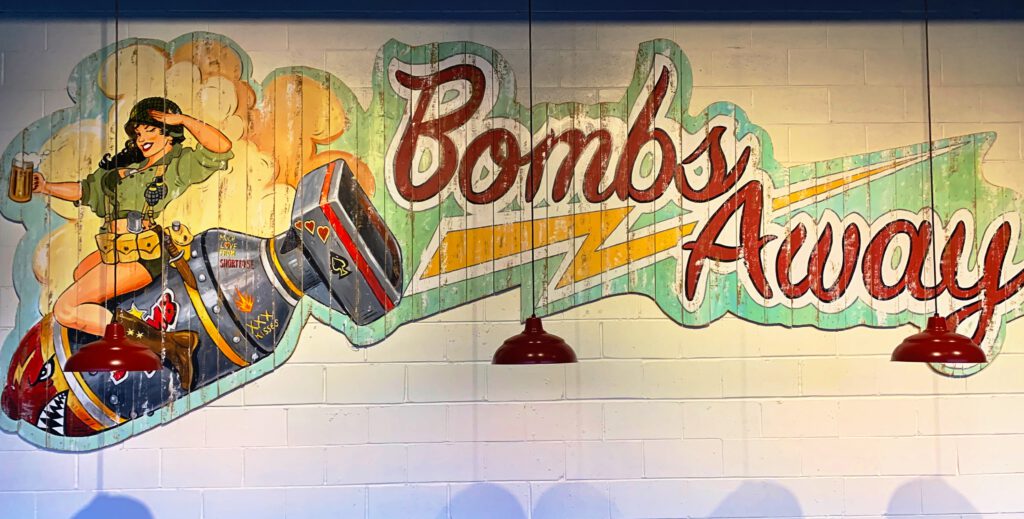 Schiller Park is just a couple miles from O'Hare International Airport. We had no clue there was a massive 8000 sq. ft. brewpub that town. Short Fuse's Head Brewer Brian Largo is from Lake Zurich; he's only been in this role for three months. Aside from ushering in smaller, seasonal beers (Lithuanian Farmhouse Ale) he's applying sanitation and quality practices from his former brewer Goose Island Fulton to this operation.
There's a 30bbl system with six 30 bbl fermenters in this joint. We recorded the Chicago Beer Geeks video pod for the first time in 2 years on location recently at Short Fuse. There's a maibock and a helles currently in the tanks. Brian is looking forward to revamping the barrel program from scratch. In addition to the 5 years at Goose, he spent 14 months at Ten Ninety brewing in north suburban Zion.
We joked that between Alarmist and Short Fuse, brewers on the northwest side seem to have fetish for blowing shit up. The plan was to dive into the rumor that the entire staff walked out last year in a dispute with ownership. It seems like the crew just wants to put that behind them and move forward events and a series of hard kombuchas currently on draft.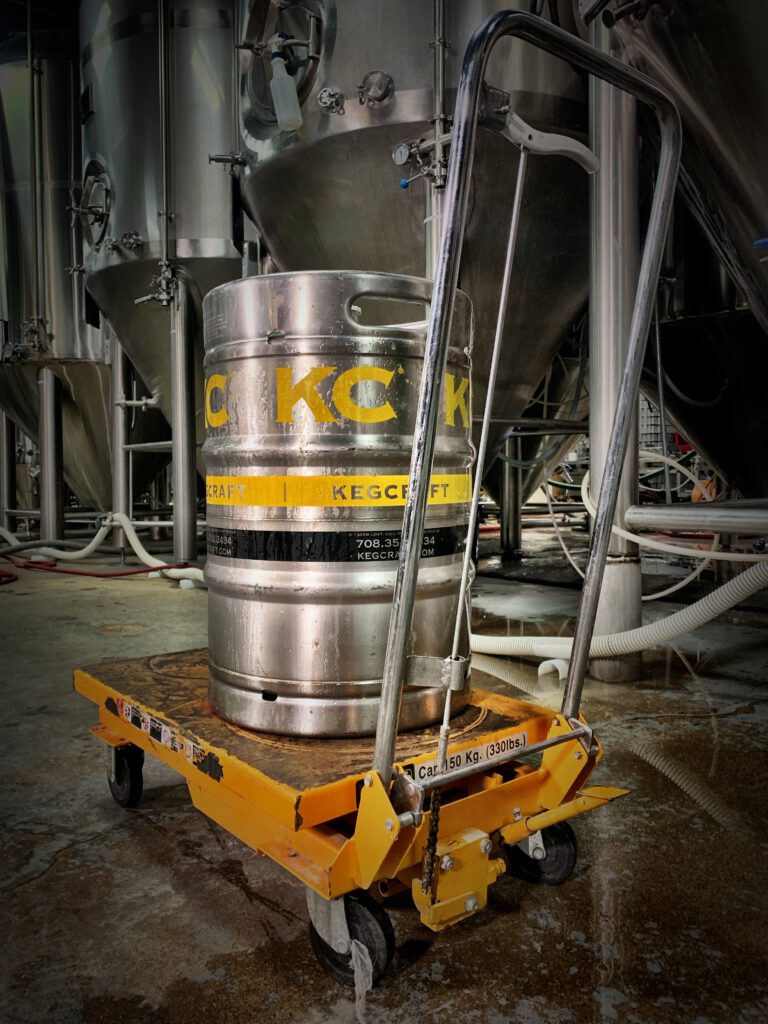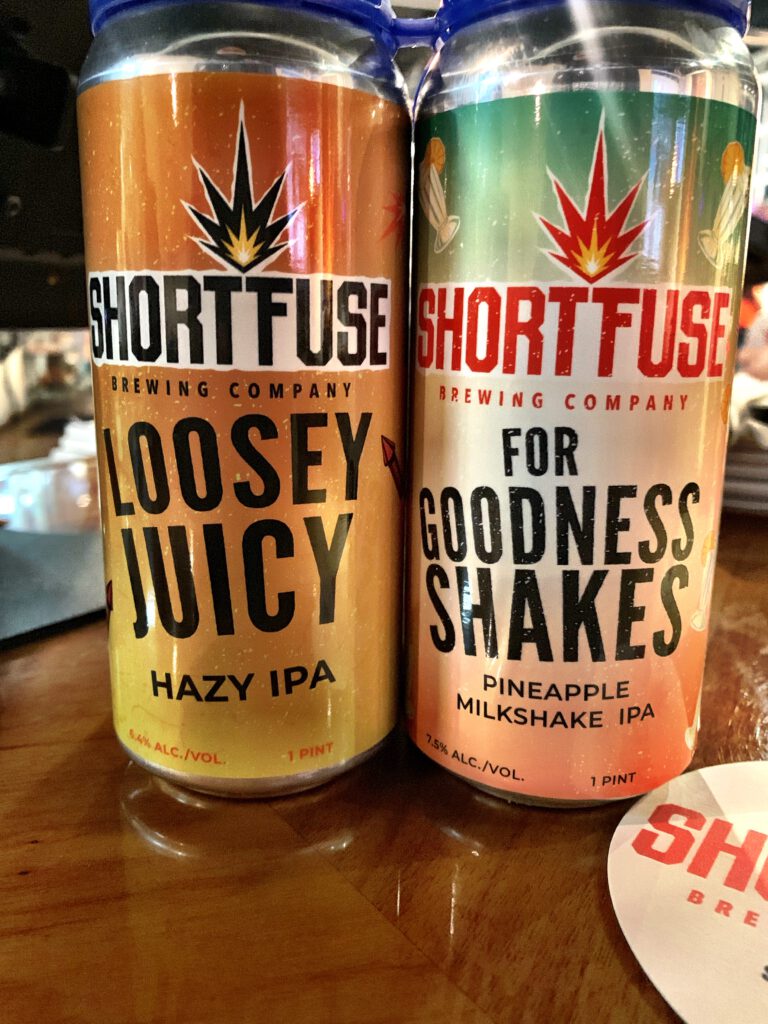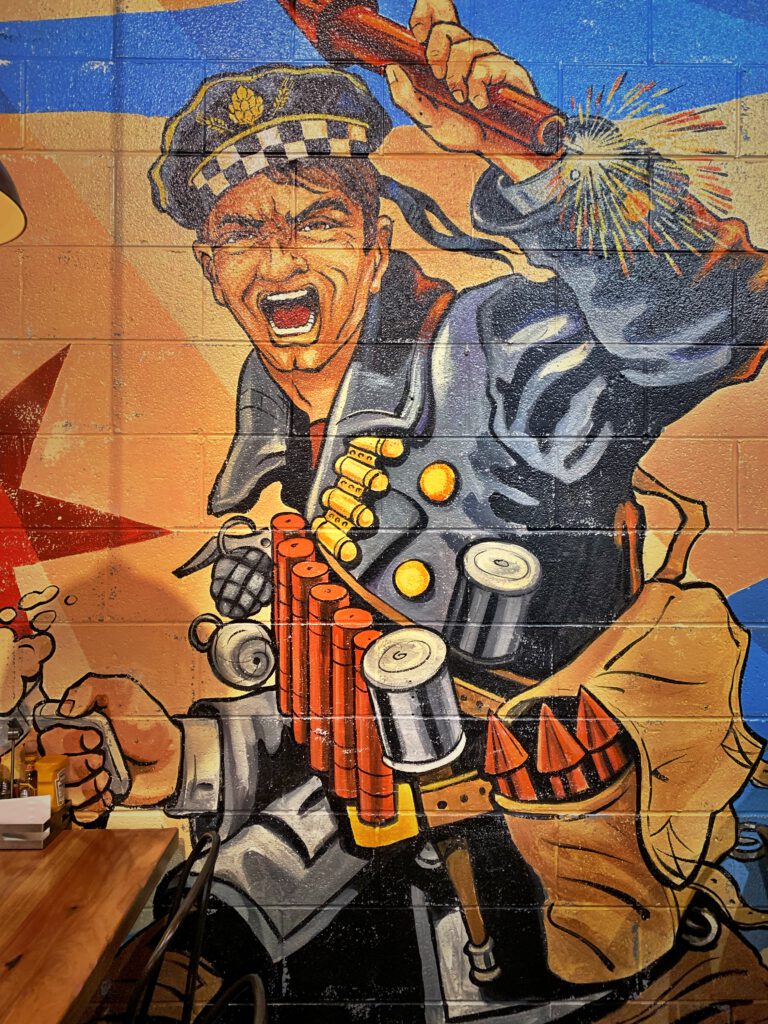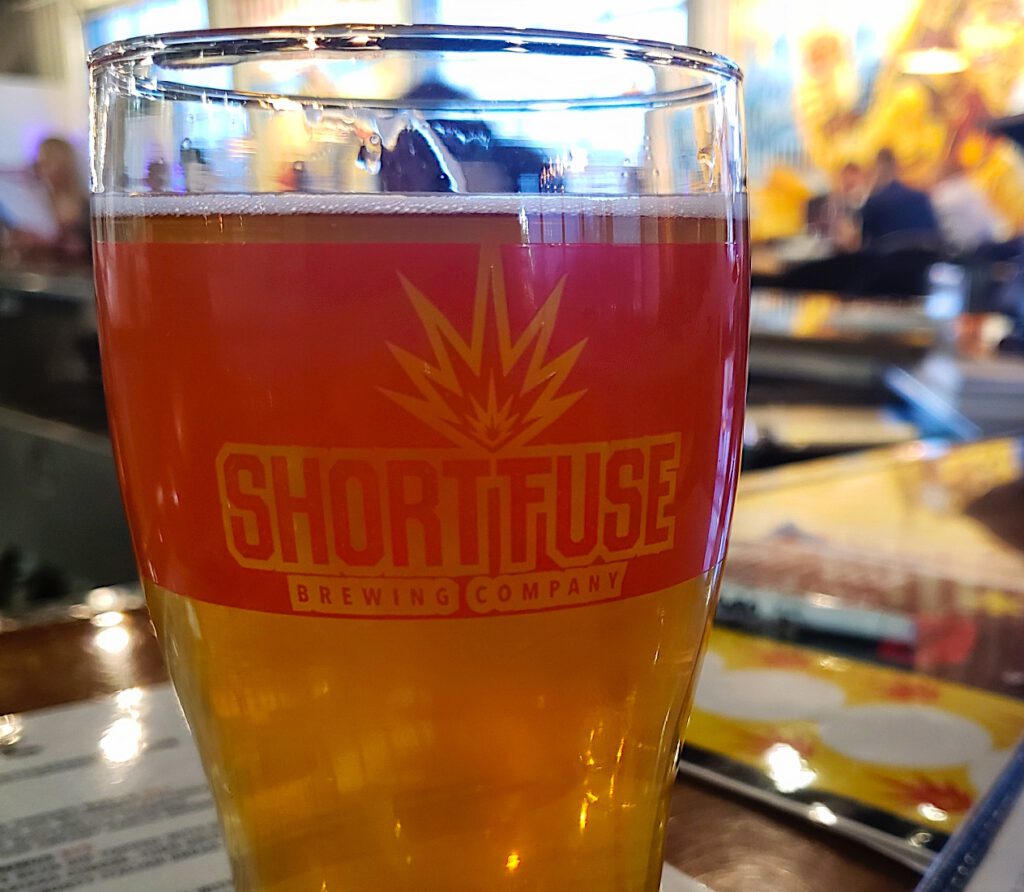 Brian's favorite thing to do at back at Fulton was to jump on the pilot system as much as possible. Loosey Juicy NEIPA has been their most successful offering recently. CBG Dan and I enjoyed a double version of that on draft and cinnamon variant of their Chocolate Cake Stout.
It's smart as fuck to have a brewery in this location. It was a random weeknight and a packed house when we arrived. Its hard not to dig the vintage war comics theme of the murals installed on nearly every wall.   There's a full kitchen and enough space for group outings.  If you're headed to O'Hare the two-step between this and Mikerphone is a nice way to began your departure.
Check out the pod where my man Dan really doesn't hold back about the perception of Short Fuse in beer circles and learn about what's coming up from this crew.
They'll be hosting Hops Into Spring featuring 25 guests drafts in April.
–Nkosi