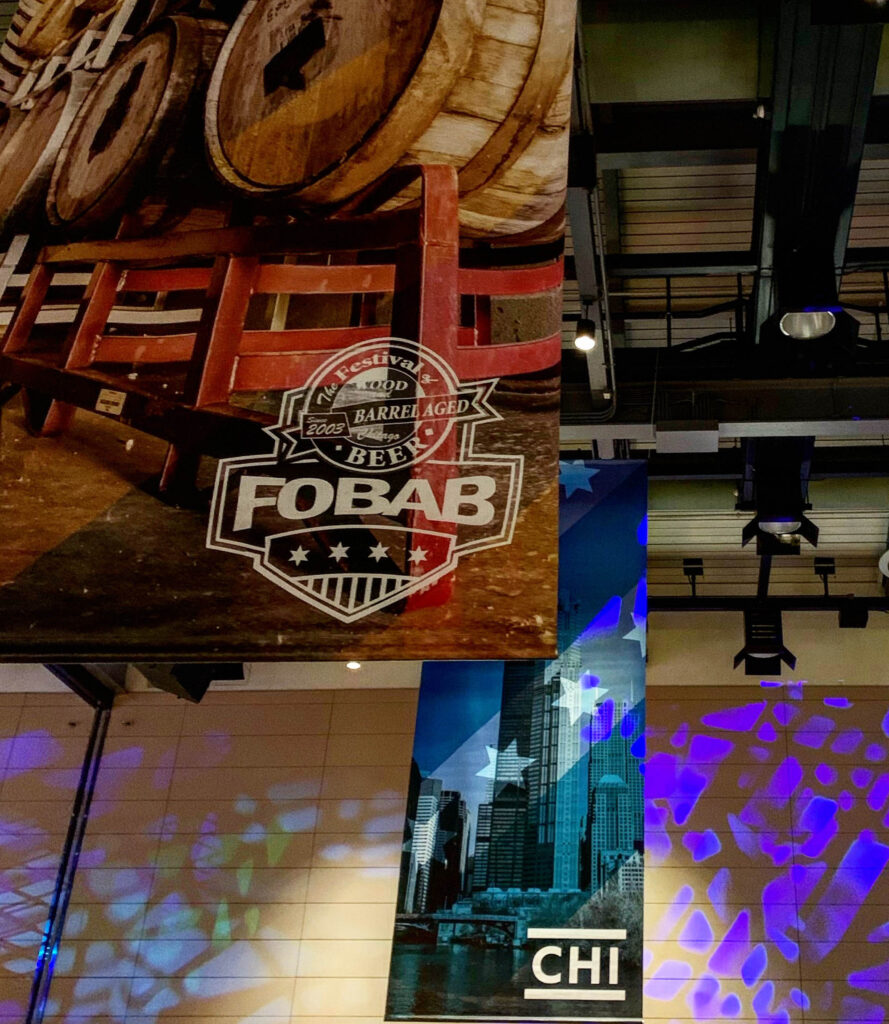 When speaking to volunteers and other brewers in the crowd at this fest you get to hear what really needs to be explored.
Year 17 and ICBG's signature event is as good as its ever been. Meaderies swept the Cider/Mead/Perry category for the first time since it debuted back in 2013. The rankings were led by Misbeehavin Meads (Valparaiso, IN) with the Gold, followed by Garagiste (Tampa, FL) and Superstition Meadery (Presscott, AZ).  
For the second year in a row, Bottle Logic Brewing took Best In Show. Arcane Rituals is their English Barleywine in Bourbon, Brandy and VSOP Cognac Barrels. The Orange County, CA crew took home top honors a year ago with Fundamental Observation Vanilla Imperial Stout .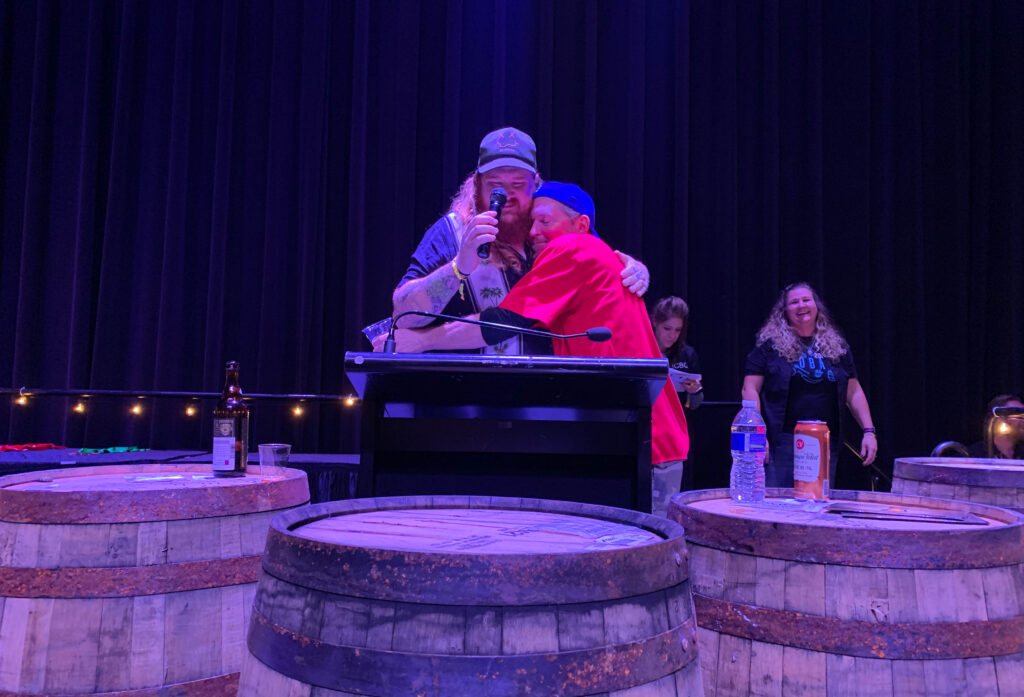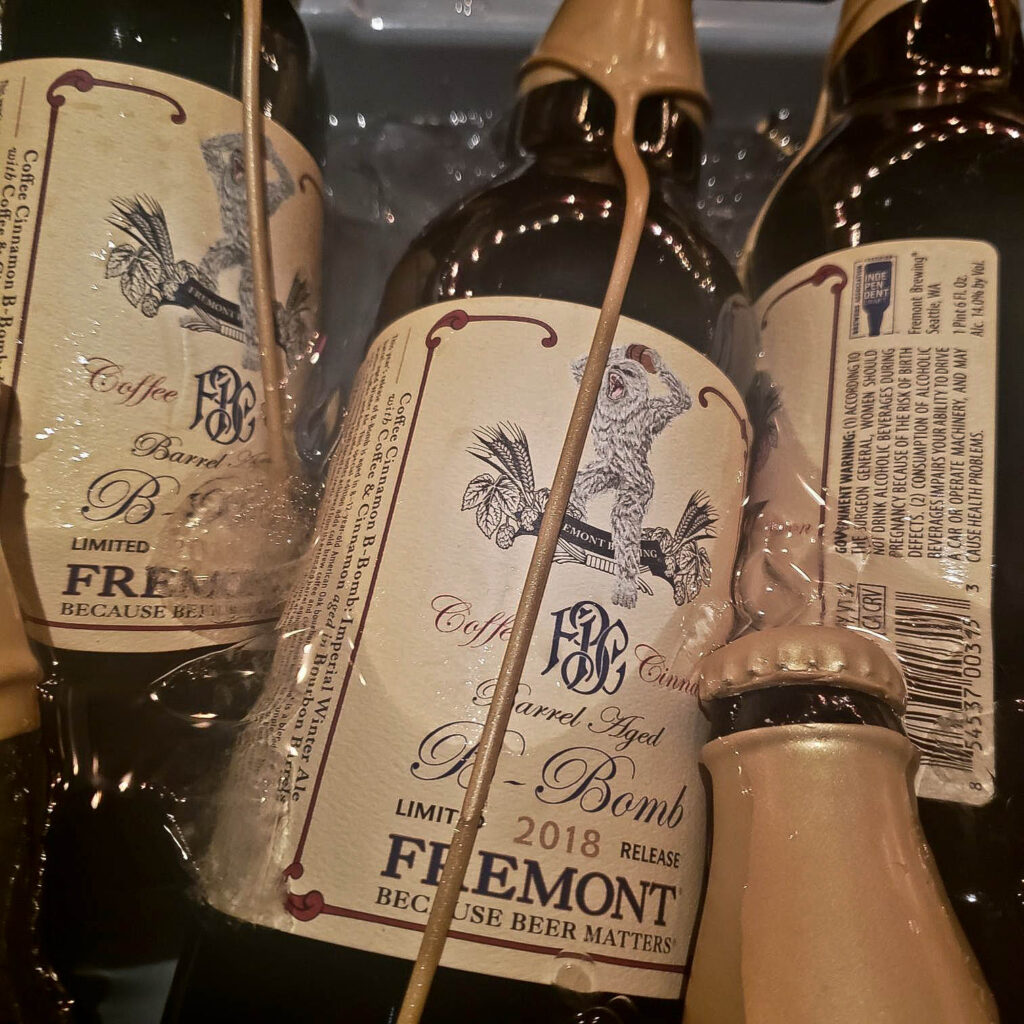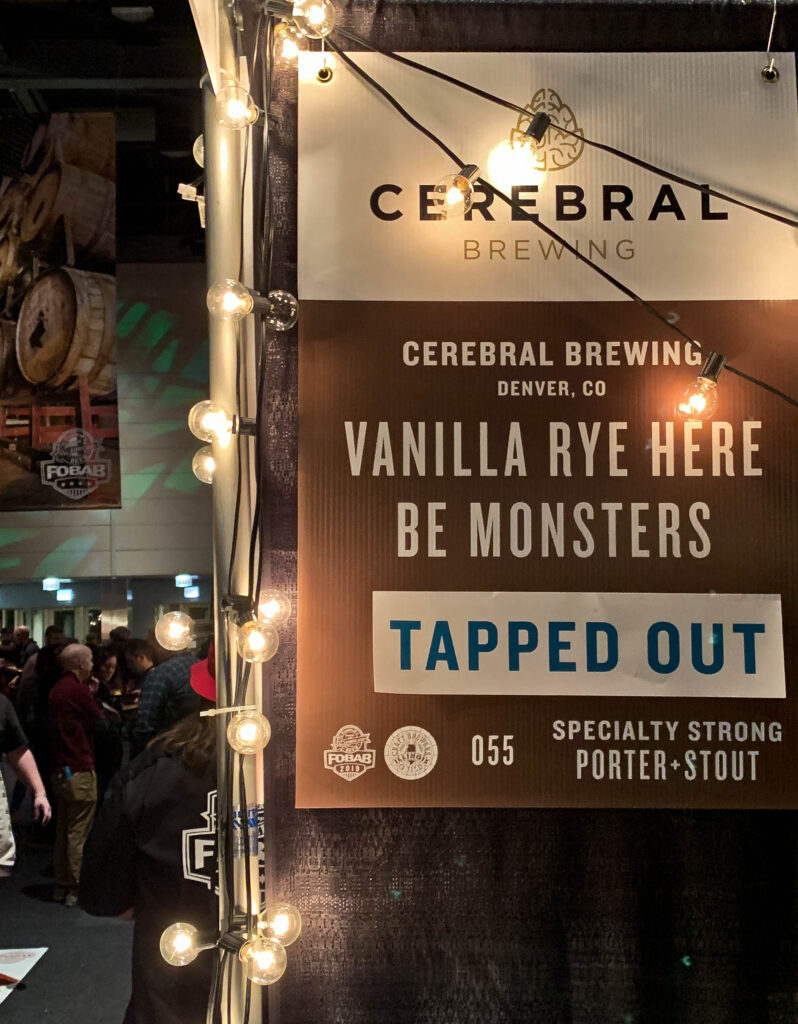 The legend of The Lost Abbey at this event continues to grow after taking their 15th and 16th medals all time in FoBAB competition. Peach Afternoon won Gold in the Wild Beer Fruited Sour category and was also your Best In Show Runner Up this year.  For those keeping score at home, The Lost Abbey's 16 medals is good for the 4th highest medal count in FOBAB history behind Flossmoor Station (20), Goose Island (35) and Rock Bottom (44). This is The Lost Abbey's first win since 2012.
Usually we don't do this, but let's break down our favorite new discoveries at the fest. A friend once insisted back when this party was at the Chicago Journeymen Plumbers Local 130 in West Loop to stop drinking only local at FOBAB. That still holds true.
Hidden Springs Ale Works– After Dinner Decadence (Tampa, FL)
-Funk Factory Guezeria – Framzwart, 30 months in French Oak casks with black raspberries
-Off Color, Chicago Craft Gin Week Is A Real Thing, Gin Barrel Aged Wild Ale + Rangpur limes
-Verboten Brewing + Barrel Project , Barrel Aged Cake Or Death
-5Rabbit Cerveceria , La Valiente – This beer was a sour Belgian tripel disguised as an Oud Bruin. La Valiente used an old world Solera method of blending fresh beer into a half filled cask with piloncillo sugar and was aged for four years.
-Cerebral Brewing, Barrel Aged Safe Word
-Pure Project, Corylus with Vanilla This was the belle of the ball hands down. We haven't seen a beer have this much buzz in a crowd since last years' Horus Aged Ales Deepest Shade. Corylus at nearly 17% was ridiculously balanced with organic hazelnuts, coffee, cacao and vanilla bean.  This was an effortlessly drinkable big beer. Rumor has it that it was bounced in the first round of judging but fans and brewers alike would not stfu about it.
Maplewood Brewery + Distillery , Barrel Aged Cuppa – There were over 150 people in line at the Mapleroom for this beer release Saturday morning. Word is that they actually decided to pour the Cinnamon Coconut variant this weekend at the last minute.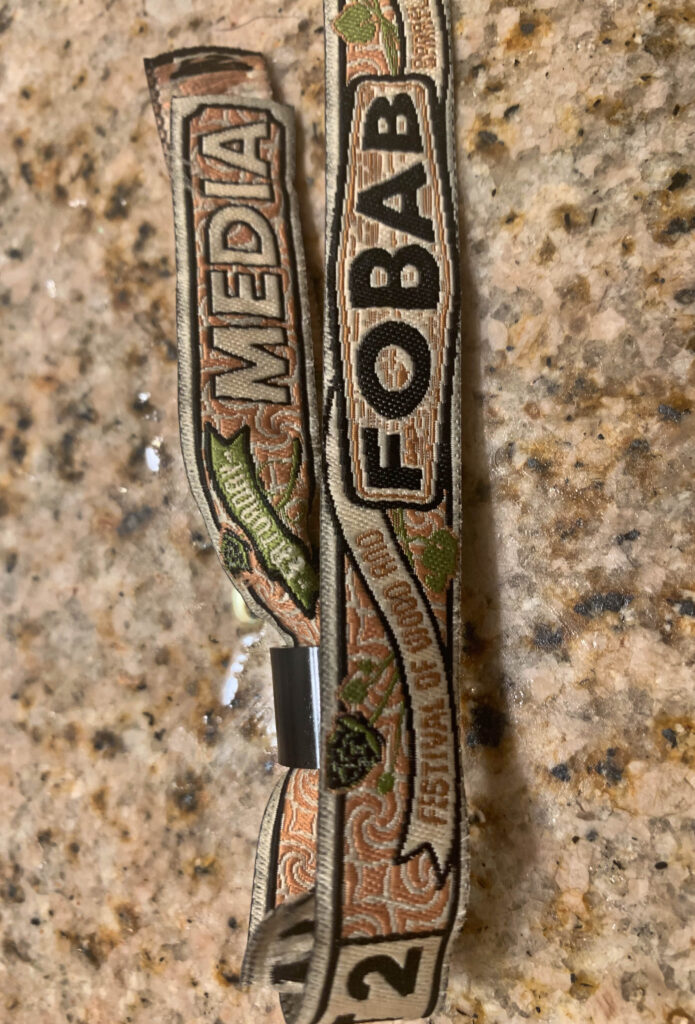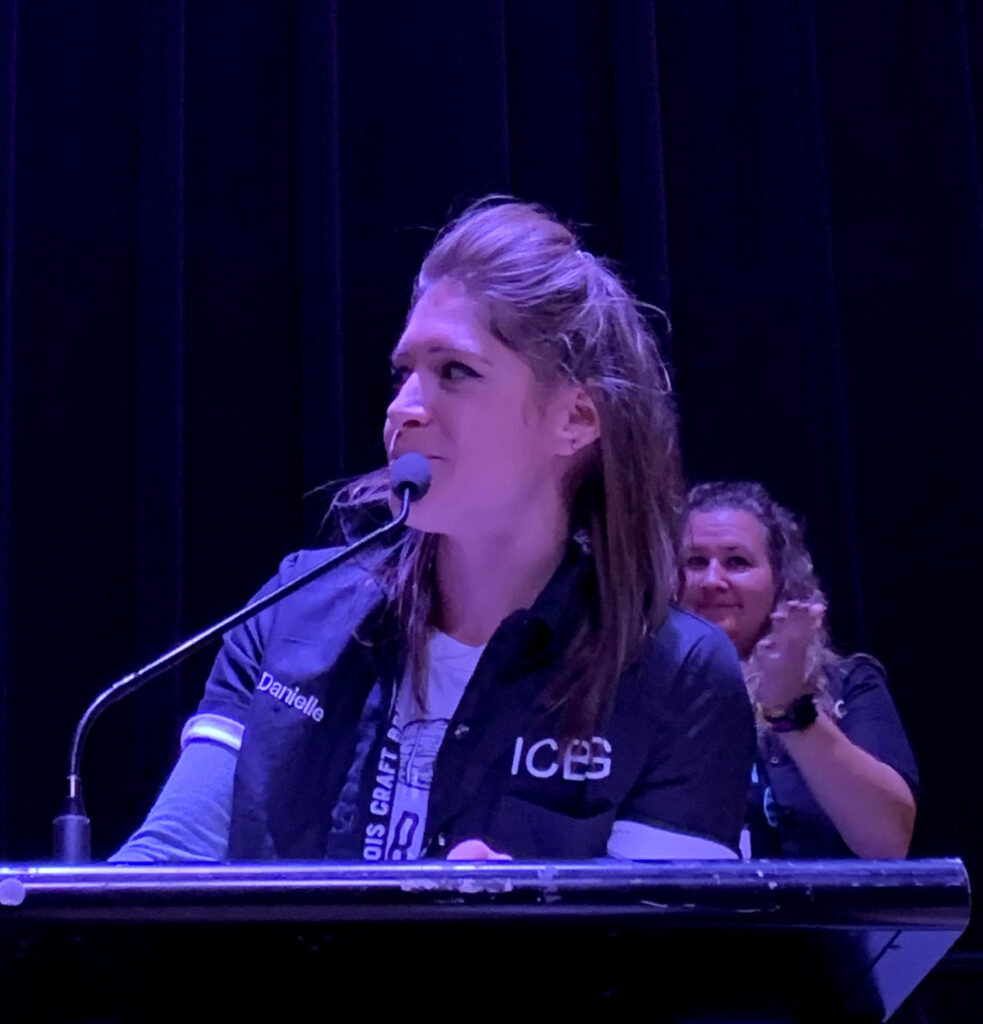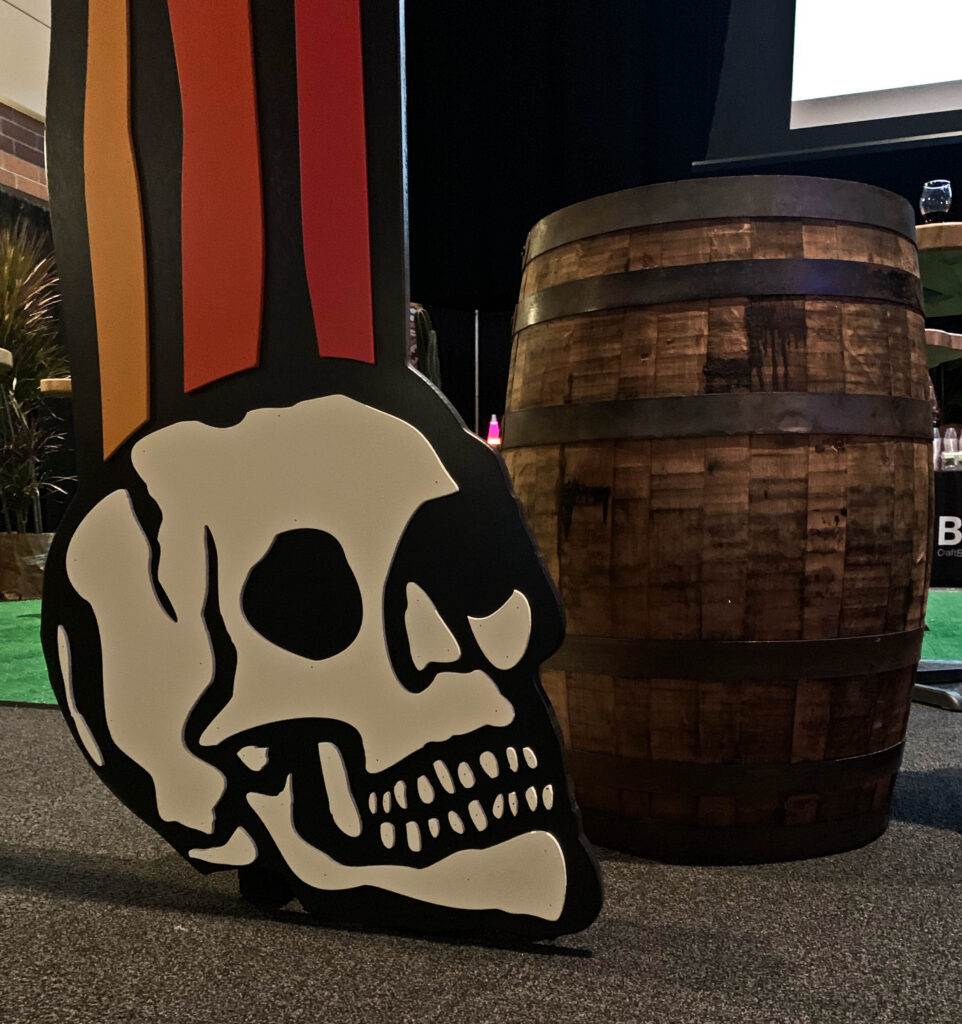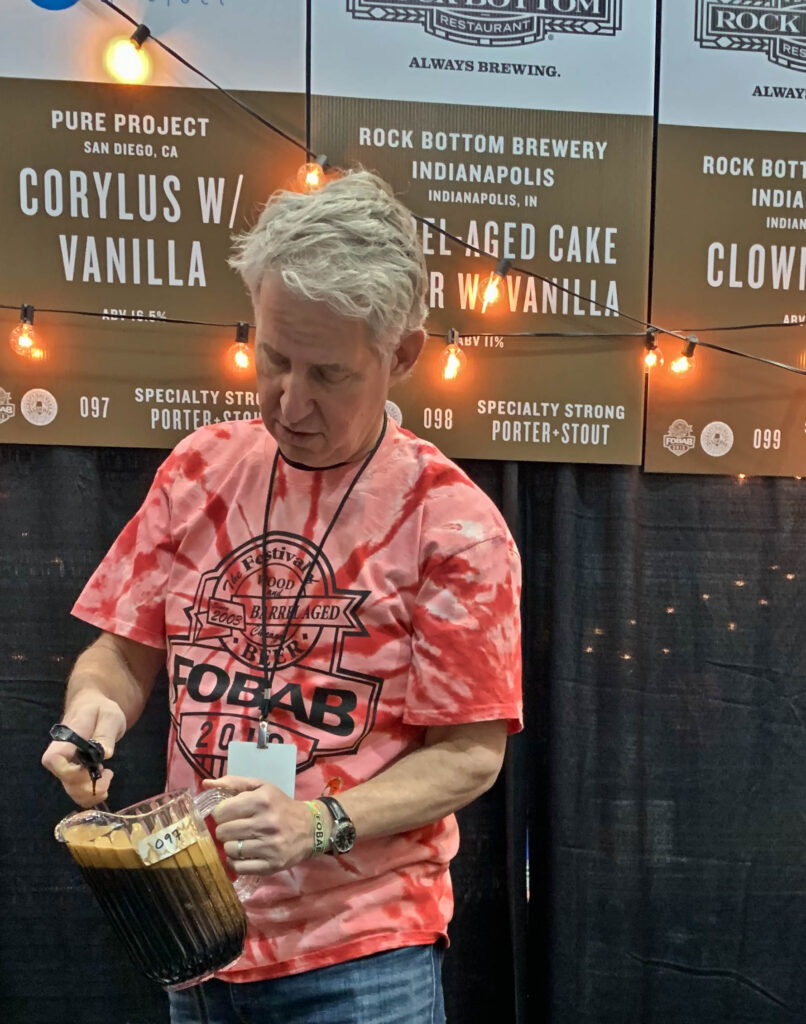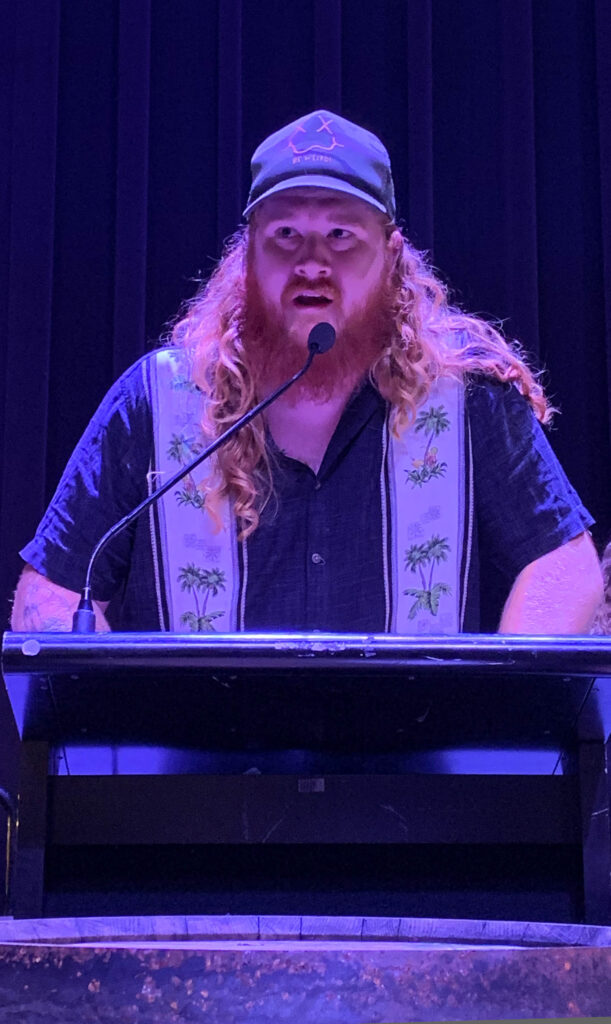 –Nkosi
Other Notes:
-ABV Chicago organized 10 local beer personalities to participate in the Inaugural FOBAB Fantasy Draft.
-The Gold medalist from every category moves into the Best In Show judging round, except the mead, cider, perry winner.
-Side Lot Brewing, Wauconda, IL also poured a beer named Mon Cheri
-The Bruery's Chocolate Rain 2019 made an appearance at 19.2%
-Saucy Brew Works (Cleveland) , Only Child Brewing ( Gurnee, IL) Prairie Street Brewing Co (Rockford, IL) all couldn't make the trip.
-Weldwerks Owner, Brewmaster Neil Fisher poured Double Barrel Peanut Butter Cup Medianoche both days at booth 117.
-Oasis Room powered by Half Acre feature and skull rainbow arch inspired by there Reaper milk stout series. Hard Seltzer and non barrel aged beers were poured just to the left of the stage.
Your 2019 awards ceremony MC was FOBAB Committee Member crowd favorite, pit viper connoisseur, Alex Lovinggood. Alex announced last month he's leaving Brickstone to take his talents to Barn Town Brewing in Des Moines, Iowa. HostingThe the 17th Annual FOBAB is the crowning jewel in his farewell tour. Prior to his Brickstone stint, Alex brewed at Atlas/ Burnt City and Temperance.