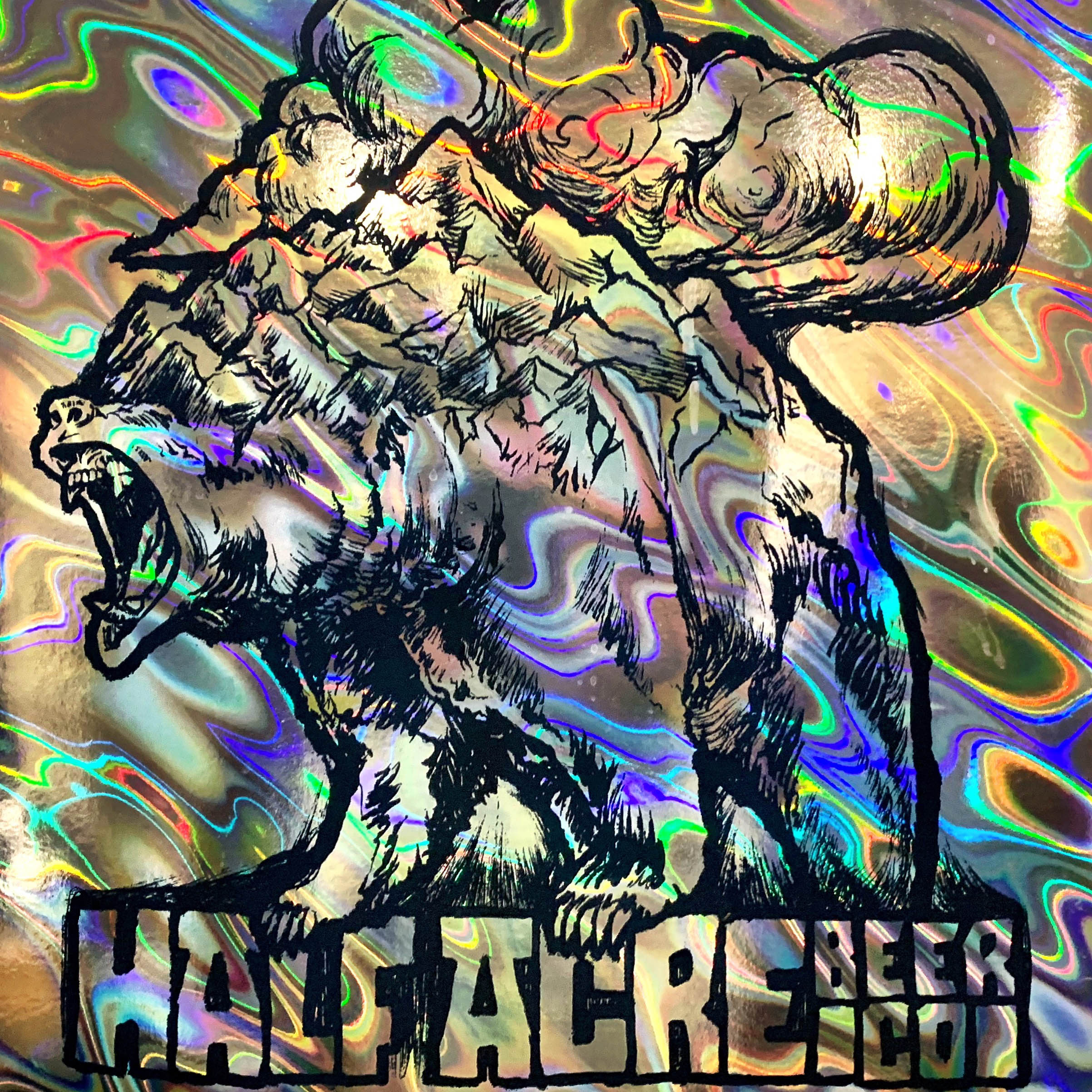 When you ask Matt Gallagher, Co-Owner/Head Brewer which of Half Acre's collaborations over the years was his favorite, the answer is swift and a little surprising. "There are two, Brasserie De La Senne in Brussels, and our Oat IPA with New Belgium back in 2012." Avoine IPA (French for oats) was the first time New Belgium had ever used Citra Hops in a beer. The initial plan was to make a kettle sour with New Belgium but the hop bill made it difficult to sour, so it was postponed in favor of the IPA. Back then, Half Acre wasn't the powerhouse on pace to brew 50,000 bbl like they are today. They were approaching capacity at the original taproom and could barely supply the suburbs with any beer…the city was drinking them dry.
Neighbors say the Duray Florescent Lighting Company Building in Bowmanville sat dormant for two years before the Half Acre crew moved into the 60,000sq ft. double bow truss space with fully operational skylights. We joke that the production facility is the last option for us that live up in Edgewater and Rogers Park. Unless of course, you feel like hanging out in Evanston, Half Acre Balmoral + Spiteful Brewing next door offer the only brewery options for residents on the far north side of the city. It's a 4-mile bike ride from city limits.
These days, the Lincoln location serves as the base for their experimental mixed culture series and the 7 bbl batches that seem to introduce a completely new IPA every single week. Pioneers that have notably ascended to a point where they might be Chicago's favorite brewery, Half Acre has all the moves. It's certainly the beer we sip most frequently on Chicago Beer Pass.
Gabriel Magliaro and company deserve a ton of credit for trendsetting 4pk tallboys and incorporating Dark Matter Coffee in their beer ten years ago! At that time Goose and even Dark Lord brewed with Intelligentsia.
Far & Away at Harris Theater, Millennium Park was an Invitational of the highest order last fall. The type of party that made beer lovers feel like they were attending a beer fest for the very first time. No one in Chicago, outside of FOBAB, has ever been able to pull together the collection of breweries that were on display that afternoon. Part of the allure, the magic of  Half Acre is that they keep the nerds overjoyed with an evolving creativity thats interesting enough for the casual observer to love it just as hard.
The Half Acre Build Company created the wood tap handles and the beam design surrounding the taproom at Balmoral. They are a wood working collective that creates artwork and screen-printings for over 20 breweries. Rockwell Brewing in St. Louis gave them the idea to use scrap wood from Missouri based Foeder Crafters of America to further their creative design mission. The woodshop has been moved off site to the same Avondale complex that Metropolitan Brewing calls home in favor of a bottle conditioning room for mixed fermentation ales. 
It was the end of 2013 when the production facility was purchased. All of 2014 was spent on design and equipment acquisition… brewing on the 30bbl system didn't start until 2015. The current brewhouse pace sees the 12 brewer team grinding out seven turns a day on their German engineered system. The 545am– 2am schedule allows them bandwidth to not brew on Saturdays. Base malt comes in from Minnesota with 48,000 lbs. of that grain used every week.
Over rounds of bocce, we talked about The Big North, the annual celebration is now in its 4th year. The party will feature 60 Half Acre expressions and live performances. The summer bash takes place Aug 17th, 4-9p. Barrel aged treats, never before seen offerings, wylds and their mind-bending collection of IPAs will all be available.
–Nkosi
Other Notes:
-Spirits barrel program is stored at Balmoral while mixed fermentation barrels are at Lincoln.
-The Half Acre distro footprint currently includes Philly, Door County Wisco, Madison, Milwaukee and parts of the Hudson River Valley region in New York State.
-A three-day hold is placed on inventory in the brewery cold room. Beer friends who sell fruits at farmers markets also store produce in there.
-Shout out to Phineas. During the Gabriel Magliaro Interview he discussed how artwork is essential to the Half Acre identity
–Half Acre's 3 year round beers are Bodem, Pony and Daisy Cutter
-Orin BA Strong Ale,  FOBAB 2016 Silver, 2018 Bronze
-Tuna Session India Pale Ale,  GABF 2016 Bronze
-Heyoka American IPA, GABF Silver 2014