The Run The Jewels, Pipeworks, Interboro Takeover at Emporium.
Before last week the coolest popup we've seen was when Goose Island turned their barrel warehouse into an 9-hole mini golf course for Chicago Craft Beer Week 2012. That thing was the balls, GI Brewmaster Brett Porter brought in these massive ceramic geese from his home bar for their hole. Haymarket's general contractor was commissioned for theirs. Every participant was all in for making it a time to remember.
This Run The Jewels bar was a different level of rad. Emporium Chicago owns a rotating party space next door to their Logan Square bar arcade. During Lollapalooza week they converted the spot into a celebration for the best tag team ever, Killer Mike & El-P. The five day run was a bottle launch for the Pipeworks variant of Stay Gold IPA. 90 minutes into opening day 40 cases flew out of the cooler. Pdubs had to double back to the brewery bringing in another 40 cases and dropping the limit to 1 per person. Shit was wild, the line to get in stayed around fifty deep most of that night. Themed cocktails were on tap and RTJ's tour DJ, Trakstar performed a pair of sets behind a wicked gold chain and medallion inspired booth the following two nights.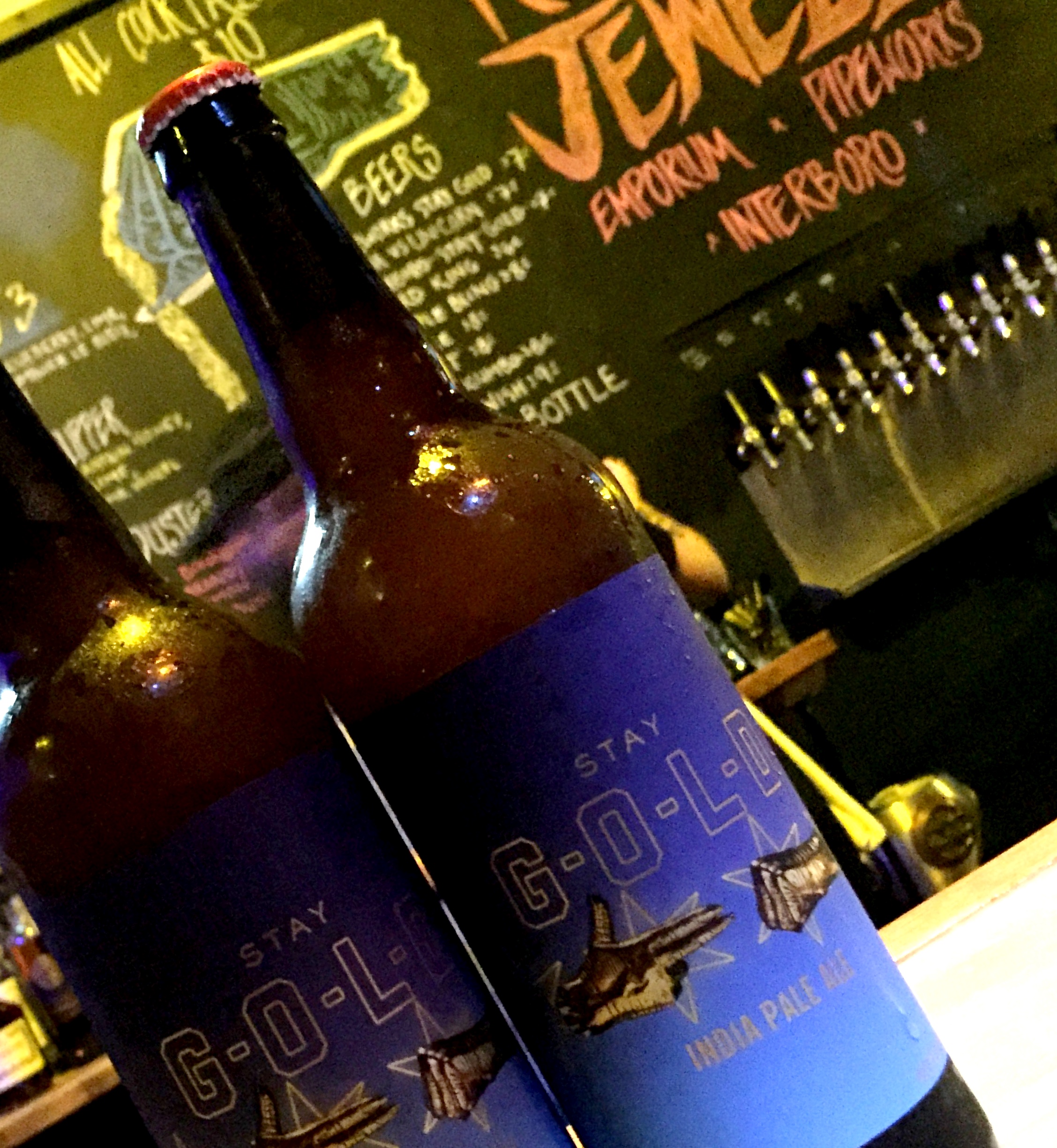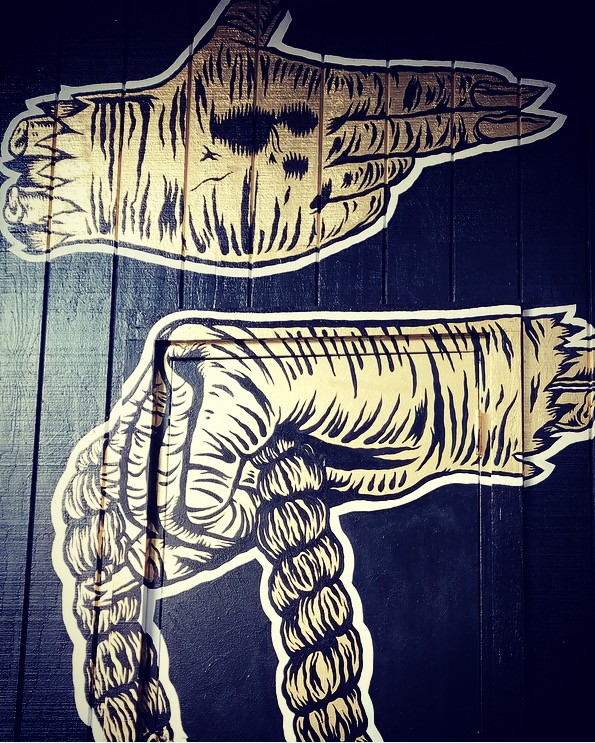 The Pipeworks version of Stay Gold was for sure an understated, balanced version of the Interboro original. The Brooklyn crew recently topped Draft Magazine's list of the 50 Best IPAs in America with their release earlier this year.
My excitement level for this event exceeded any in recent memory. We ended up visiting the space three of five days.
Run The Jewels bridges different generations in a way that hip-hop acts typically don't. Rap is usually a young man's sport. These cats had success early on with Company Flow (El-P 1993) and a Grammy winning guest spot on Outkast's Greatest Hits (Killer Mike 2003), but nothing quite like this. You never see a reinvention of this magnitude. The duo are currently on a world tour supporting their latest release – RTJ3. Track 6 on that album is Stay Gold.
Here's a full list of everything we tried during the popup..basically we drank the entire list.
-Nkosi
_______________________________
Emporium Cocktails
Rye, Cheat, Steal
Rittenhouse Rye, Dry Vermouth, Maraschino, Green Cardamom + orange peel infused w china china gold stars + cherry.
Banana Clipper
White rum, plantain honey, ancho reyes, lime, dehydrated lime wheel.
Sea Legs
Gin, grapefruit, letherbee besk, agave, orange blossom liqueur, lime, gold salt.
Angel Duster
Angels Envy bourbon, Copper + Kings brandy, branca menta syrup, lemon, coconut charcoal, gold dust.
RTJ1
Cucumber vodka, letherbee royale cup, activated coconut charcoal, lemon, gold mint leaf
RTJ2
Vodka, campari, raspberry shrub, soda, gold flakes
RTJ3
Tequila, blueberry, lime, chareau, comber le bleu, gold salt.
________________________________
Pdubs and Interboro beers
Pipeworks Brewing Company, Chicago
Stay Gold IPA 6%
Ninja Vs Unicorn 8%
Lizard King 6.5%
Pineapple Bling
Belgian strong pale ale 10%
Sea Cucumber Gose
Gose brewed with cucumber + sea salt 4%
Sure Bet
Double IPA w mango + honey 9.5%
Dreamsicle
Imperial IPA w oranges + vanilla 9%
As You Wish
Barrel aged Imperial Porter 11%
__________________________________
Interboro Spirits and Ales, Brooklyn
Stay Gold 6%
The Next Episode 8%
Double IPA with Citra, Galaxy + Cascade
Other Notes
-During their Chicago romp Run The Jewels appeared twice at the Stay Gold popup, tossed out 1st pitch at the Cubs game, crushed it Friday at Lollapalooza and performed a midday set at Studio Paris.
-This is the group's third beer collaboration and second with a Chicago brewer (Goose Island 2013) 
-Stay Gold was Emporium's 4th event in their popup series. Fernet, Pipeworks Pipedream and Bottle Rocket Chicago were the others.