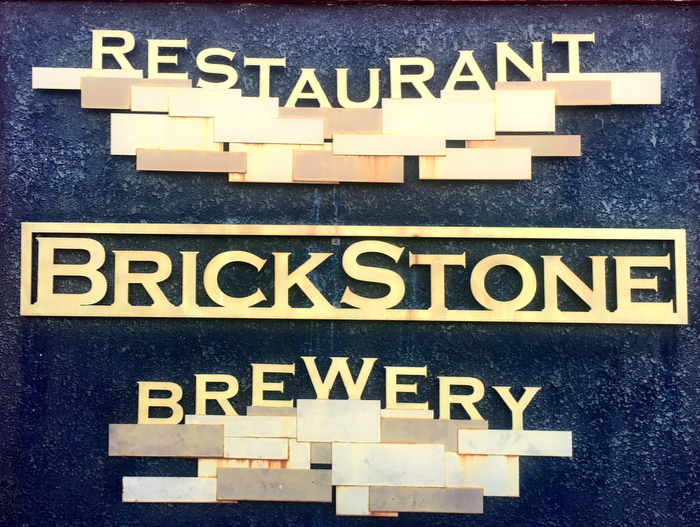 Located 60 miles south of downtown Chicago is the town of Bourbonnais, IL. It's mostly known for being the home of Chicago Bears training camp or the birthplace of Frank Lloyd Wright's prairie design. In our travels it was the place former Goose Island Brewmaster Brett Porter would wax poetic about. In 2013 Brett and the crew would shake mulberry trees near the Kankakee River for Bourbon County Stout Backyard Rye.
This corner of the earth is also home to Brickstone Brewery, a family owned operation with a knack for winning some of the most prestigious awards in the beer industry. Back in 2012 when Chicagoland swept the American Style Pale Ale category at the Great American Beer Festival, it was Brickstone's offering that famously won the gold medal over local giants, Piece (The Weight) and Three Floyds (Zombie Dust).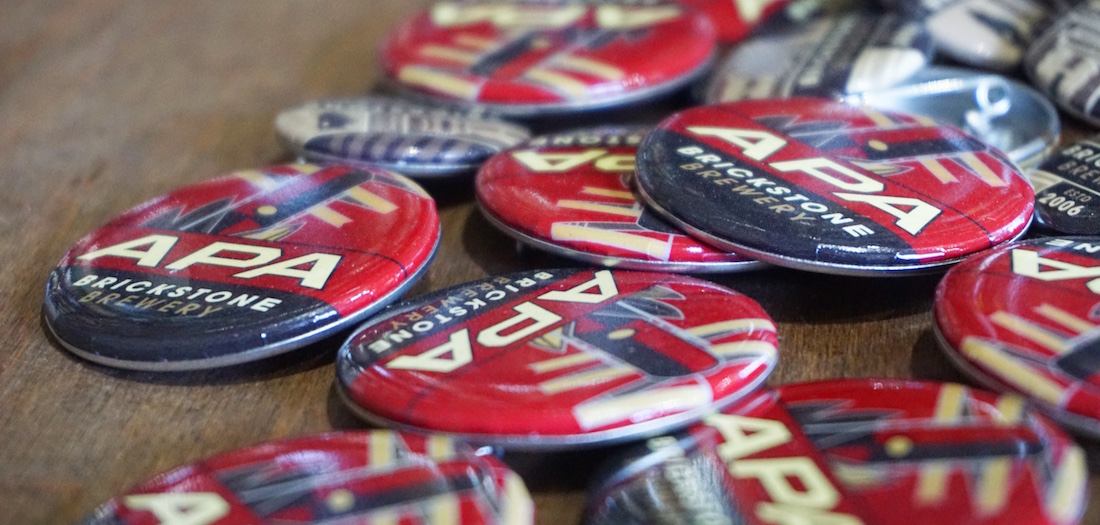 Brickstone Brewmaster Tommy Vasilakis and his family took a gamble when they decided to transform their popular Greek restaurant in to a brewpub back in 2006. Most rebranding efforts piss off or alienate the original fan base. As a member of BOSS Homebrew Club (Brewers of South Suburbia), it seems like the beer centric change was a natural progression for the business.
Nowadays there is 50-barrel production facility that sits across the street for the original brewpub. This is where copious amounts of Brickstone's big three, Forbidden Wheat, Brickstone APA and Hop Skip are brewed and canned to meet the demands of a growing account base that includes over 120 grocery store locations.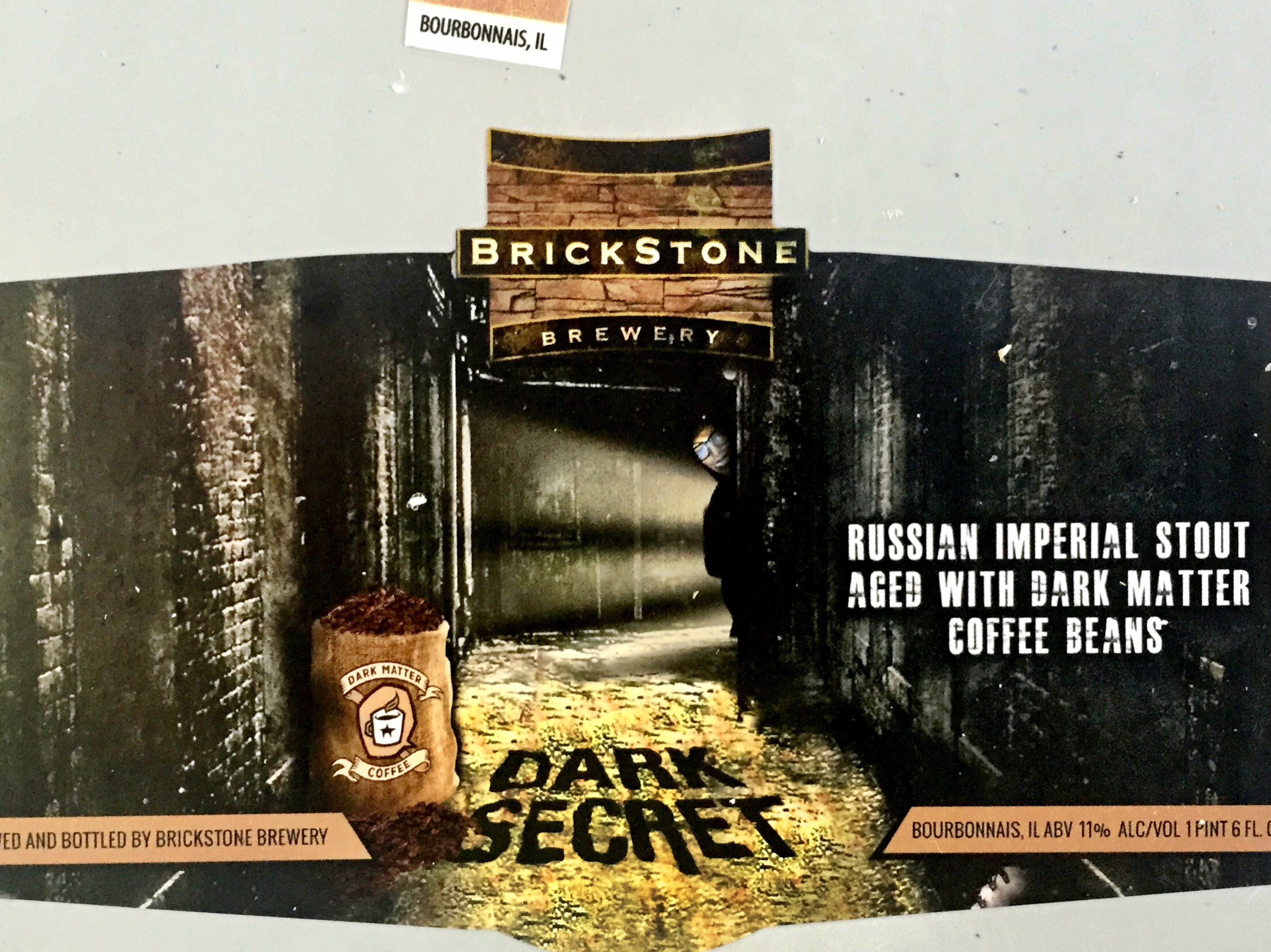 Recently when McCormick Place, the largest convention center in North America, decided to partner with a local brewery on an exclusive product they joined forces with Brickstone. The seventy hop plants from the McCormick rooftop garden were incorporated into the idea. Creating small batch artisanal beverages is part of a larger objective to showcase local producers at trade shows. When you consider there are nearly sixty breweries in Chicago, Brickstone's McCormick Everyday Ale is tremendous accomplishment.
The civic duties of this family even extend to the classroom. When Kankakee Community College called about a partnership, Brickstone didn't hesitate. The result was Cavalier 66 – a collaboration saison named for the school's mascot and the year it was founded.
In celebration of the college's 50th anniversary, proceeds from Cavalier 66 were used to create a scholarship fund for KCC students.
Our excursion down to Kankakee County came together through our guy, Joshua Riley at the Daily Journal. After crossing paths a few years at FOBAB, we embarked on a lightning round that ended with us and a 50/50 blend of Brickstone Brewing's Barrel Aged Coffee Dark Secret w Dark Matter Coffee + their Dark Secret w Raspberries. This combo was one of my favourites of the day, both were aged in Elijah Craig 12yr barrels.
Shortly after that encounter we made our way down to Kankakee to visit the brewery.
If you're looking for a reason to escape occupied Chicago, we suggest that you do the same.
–Nkosi
Brickstone Brewery Awards
Brickstone APA
2012 World Beer Cup (Bronze)
2012 Great American Beer Festival (Gold)
Dark Secret Russian Imperial Stout
2015 World Beer Championships (Gold)
2015 FOBAB Dark Secret with Raspberries (Silver)
Indiana Brewers Cup
2010 Cherry Ale (Gold)
2010 Rye PA (Bronze)
2011 Brickstone APA (Gold)
2011 557 Light Lager (Silver)
2011 Golden Promise IPA (Gold)
2011 Cherry Ale (Silver)
2012 Cherry Ale (Silver)
2012 557 Light Lager (Bronze)
American Beer Classic
2014 Best Brewery
2014 Brickstone APA (Gold)
2014 Belgo APA (Silver)
2014 HopSkipNImDrunk IPA (Bronze)
2015 World Beer Championship Best Brewery
Tinley Park Brew + Vine Fest
Oatmeal Stout 2010 (Gold)
Other Notes:
CHAOS and PALE are both prominent area homebrew clubs. The growing list of BOSS brewers that transitioned to professional brewing is as impressive as any other group.
350 Brewing, Flossmoor Station, Blue Island Beer Co, Hailstorm Brewing, Evil Horse Brewing Company, Sound Growler Brewing Co and Brickstone Brewery all have brewers that started their journey through BOSS.