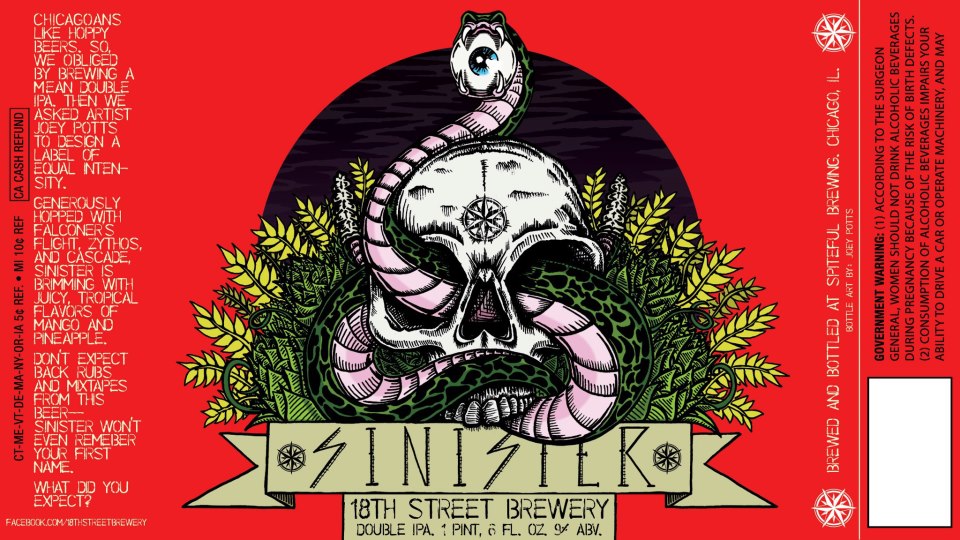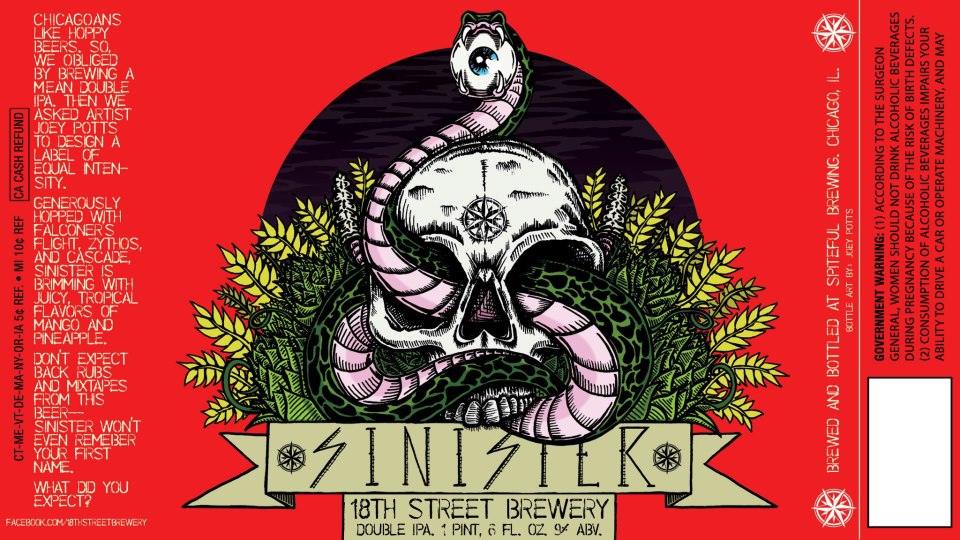 Hooray, a new method for me to contribute to the site! Bear with me, as it may take me a few posts to find my groove, but ultimately, I hope, this will be a great way to bring more focus to locally produced beers, one at a time. This will most likely be a weekly post, consisting of me discussing the brewery and beer including its tasting notes. I will, however, not be implementing a rating system. I feel rating scores are too subjective and easily skew people's thoughts. I wish to shine spotlight on beers you may not have tried and whet your palate until you can get some in your glass.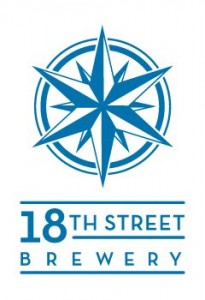 Considering this is a brand new concept for us here at CBG, I find it fitting to first focus on the newest brewery to have debuted in our great city of Chicago. Drew Fox, with his passion and determination, has successfully launched his 18th Street Brewery beers into the Chicago market as of last month. You may have seen Drew pouring his beers at local home brewing events in the past, such as last summer's The Sound of Smoke. 18th Street have since garnered well beyond the target goal of their Kickstarter campaign throughout the winter. While scouting still continues in Gary Indiana for a building to house their brewery and taproom, they have begun contract brewing at both Spiteful Brewing and Pipeworks Brewing Company. Their first solo release, brewed at Spiteful, is a Double IPA by the name of Sinister. According to the label, "Chicagoans like hoppy beers. So we obliged by brewing a mean Double IPA." I can't argue that, I love hoppy beers as much as any hophead.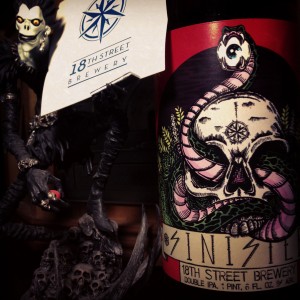 Sinister pours a deep golden hue with a slight copper tint. Mango, apricot, pineapple, and slight bread notes pleasantly swarm the nose. Tropical citrus fruit notes dominate the palate, with touches of grapefruit and pine shyly saying hello. It sits with medium-to-low body, juicy in texture and devilishly hiding its 9% ABV almost completely. I finished the bomber rather quickly due to the crisp, dry and refreshing finish. Sinister indeed.
I strongly urge everyone to support these guys and try to find a bottle of this at your local bottle shop. The second batch made its way to store shelves last week, including a few suburbs. I noticed a small difference in body between the two batches, the second being slightly higher. My tasting notes reflected more on batch 1, which I doubt is still on shelves, so expect a more medium body in the bottles you pick up.