Our epic Chicago Bears Bash Trilogy came to an end when the Monsters Of The Midway couldn't make it to the playoffs this season. But lets be honest, the party never stops. We shifted gears to create our largest, and most awesome gathering to date (at Lake Point Tower of all places) The Superbowl Bash!! This is our 4th collaboration event with the crew from In The City TV. The Bash is our way of spreading craft beer love by serving it all day in a space that it didn't previously exist.
The Bistro By The Pier is a beautiful space located at the base of the only skyscraper east of Lake Shore Drive- Lake Point Tower. The Superbowl is practically a national holiday at this point, so we wanted to do something special for the event. We installed a HD Projector screen in the dining pavilion of the Bistro to compliment the three 50 inch screens located around the bar. The Bistro doesn't have any taps, so we invited some of our favorite breweries to pour tasty treats for our friends and followers all game long. Our VIP reception included Goose Island Casimir, and a beer that just recently made its triumphant return to the Chicago market – Lagunitas Imperial Stout.
What I love about our parties is that we really change the perception about what beer can be for the average Chicagoan, and the casual beer drinker. Lake Point Tower has 4000 units in it. Many long time residents came down and got swept away by the awesomeness that is a Chicago Beer Geeks / In The City TV gathering. They purchase tickets, entered our rare beer raffle, and met the brewery reps in attendance. We put an emphasis on associating drinking craft beer while watching sporting events. The Bistro By The Pier didn't have any craft beer for sale in their establishment…that's before they met us. This event was the launch to our new Chicago Beer Geeks Beer Dinner Series. We will be curating the craft beer experience through a series of dinners and workshops at our new home all summer long.
Here's a look at the beers served at The Superbowl Bash
Goose Island Casimir (VIP Reception)
Lagunitas Imperial Stout (VIP Reception)
Baderbrau Chicago Pilsener
Lagunitas A Lil Sumpin Sumpin
Lagunitas Censored
Lagunitas Hop Stoopid
The Chicago Beer Geeks Rare Beer and Prizes Raffle List
Original Chicago Brew Bus Tickets (2 sets of tickets)
A Perfect Pairing at Harry Carays Navy Pier Tickets
Ommegang/ Headquarters Arcade Beer Dinner
Westvleteren XII (two bottles)
Three Floyds Baller Stout
Goose Island Bourbon County Stout 2009
Goose Island Madame Rose 2012
Goose Island King Henry
Lagunitas Gnarleywine 2007
Half Acre Sanguis ( collaboration for the ElBuli tribute dinner at Next restaurant)
Be on the lookout for our next event at Bistro By The Pier- St Paddys Day Bash!!!
–Nkosi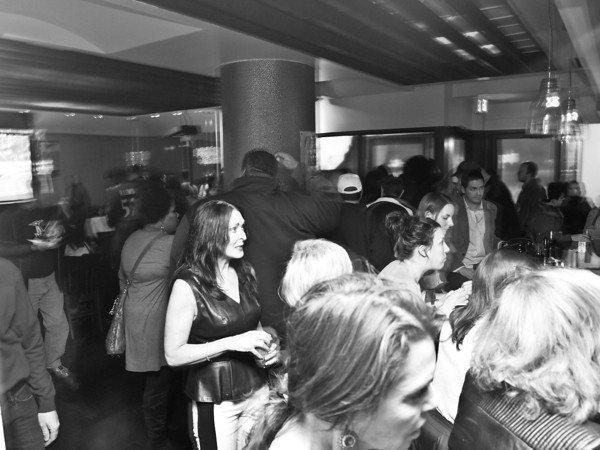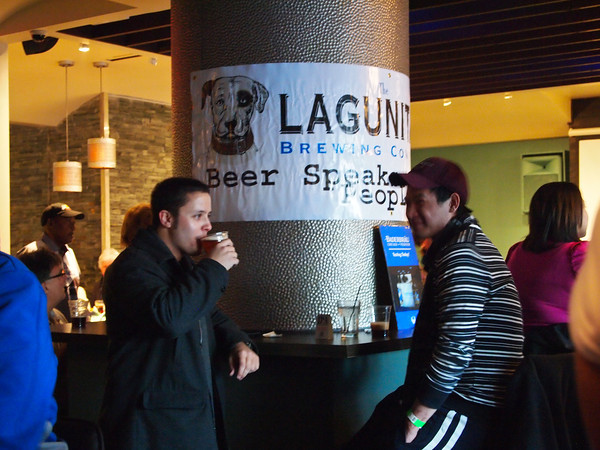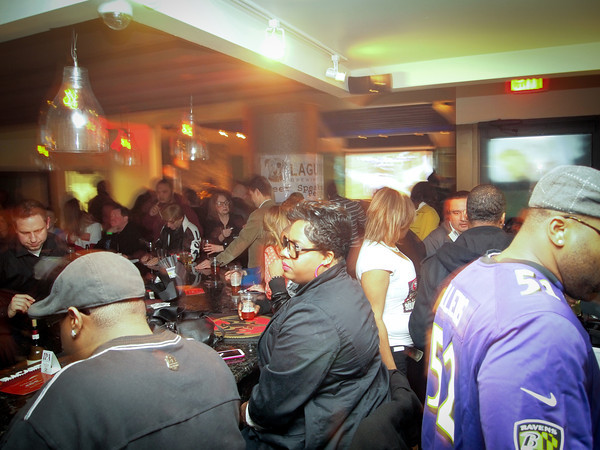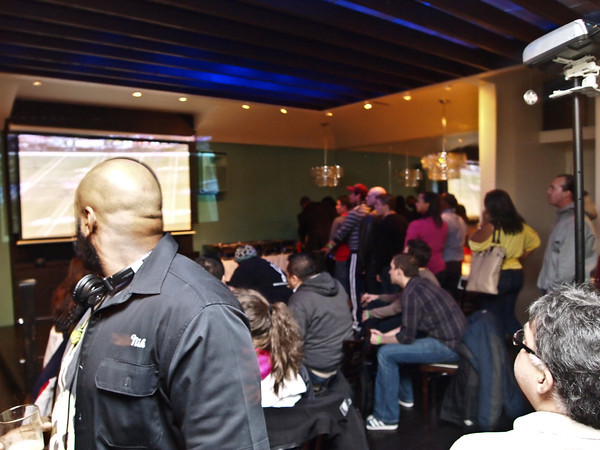 * photos courtesy of Joseph Harvey… video feature coming soon