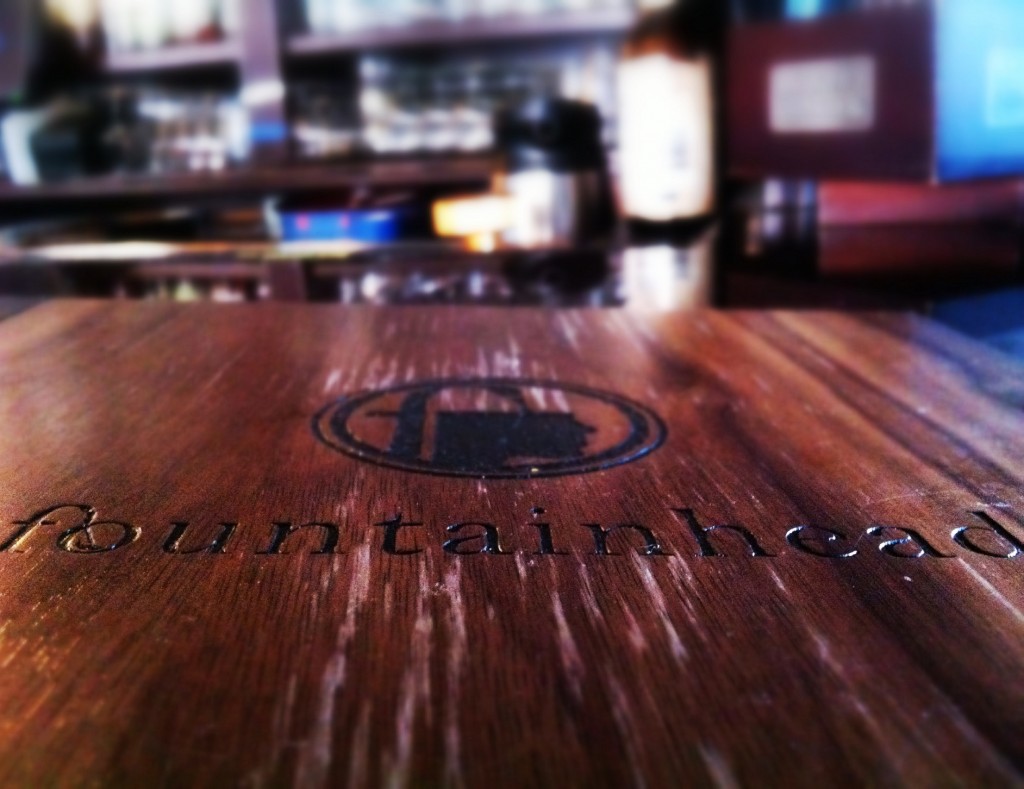 Some of the city's best events are the result of a bar's passion and enthusiasm for insane tap lists. Fountainhead, in particular, has been hosting a series of events each with a different theme. Their most recent, named "It Might Get Wild," filled the taps with wild and sour beers. In addition to rare offering from breweries around the world, a special Lambic blending seminar featuring Bockor was held, complete with a variety of their samples. Due to uncertainty about attending the event, I never purchased a ticket and was unable to participate in the seminar. In fact, the decision to stop in was made mere hours before the event's start time. Staying through the evening hours was not possible, but stopping in for a few drinks was. I arrived promptly at 4pm, when the doors opened. At that point, the tap lists were still in the process of being made. Luckily, the list was available on the event's Facebook page and that was how my first choice was made.
I started off with a cask pour of Half Acre's Cactus Pear & Brett Gossamer. Gossamer is Half Acre's perennial blonde ale. This variation is conditioned in a firkin with brettanomyces yeast with the addition of prickly pear, commonly called cactus fruit. It poured with a beautiful bright straw color and a huge thick creamy white head with minimal lacing. On the nose, notes of hops, fruit and funky brett came forward. The flavor followed in the same fashion, with the funk upfront, cleansed by the hop bitterness, chased with a lingering fruity sweetness. Being so refreshing, one can only hope to maybe get a growler fill of this one day to enjoy during the summer months.
My mouth feeling refreshed, my palette became eager for a tart assault. Next beer ordered was New Holland's Blue Sunday Sour. This translucent ale was dark purple and brown in color, however the head remained a bright white with tightly nit bubbles. The aroma projected smells of berries, oak, sweet malt, and strong acid into my nose. On the sip, my mouth was greeted with a good sourness that did not overpower. Faint traces of fruit and oak lingered until a dry finish left me with some alcohol heat in my throat. This sour has been on my to-do list for quite some time and I am glad my anticipation was worth it. As always, Blue Sunday Sour is another solid offering from New Holland.
After slowly sipping away the sour, time remained for only one more beer. The craving for something both tart and refreshing was in mind, and naturally the menu provided me with something along those lines. I chose Stillwater's Bri-Witter Weisse, a 3.3% ABV sour mashed Berliner Weisse style ale infused with hibiscus. Due to the hibiscus, this beer's color shined in hues of bright ruby and rose. It poured a spritzy white head that quickly vanished. Lots of floral and hibiscus notes shot upfront in the nose, rounded out by a mild sweetness. Gentle floral notes occupied my palate, letting a fruity sweetness and slight tartness wash them off. The high carbonation and light body make this an easy drinker that can be greatly enjoyed at a barbeque or any other festivity in the sun.
Sadly, my time here was cut short and I had to be on my way. There were plenty of beer enthusiasts present at this point, but I am sure nothing close to the amount to arrive in the coming hours. At least one extra person gained a seat at the bar after me. The remaining beers present that I could not enjoy, as well as the sold out lambic seminar, left me feeling a bit sour (pun intended). I would love to hear from anyone who attended the seminar and from anyone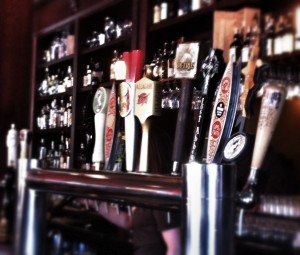 else that wishes to share some of the stand-outs of the night. Thank you Fountainhead for putting together this great event, and I will look forward to the next, "It Might Get . . ." night.