"There is a perfectly respectable academic theory that civilization began with beer,"– world wide guide to beer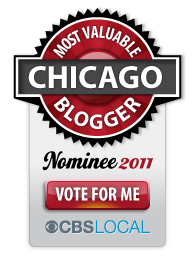 We are the Chicago Beer Geeks, from day 1 our goal has been simple.. tell the story of Chicago through craft beer and have as much fun as possible doing it.
Beer brings us together in a way that few other things can. Of course are stories are about rare, delicious, well crafted beverages. More importantly we use that platform to share with you causes that exemplify the passion we have towards our civic duties in this town. The events we attend have built a science lab for students at Pierce Elementary (Kegs For Kids) Aside from bringing the out the best brewers the city has to offer, these adventures highlight parties that raise funds for children to learn about urban farming through organizations like Growing Power (Belgian Fest 2011) as well environmental causes like restoring the Plainfield Riverfront that was damaged by a tornado (Midwest Brewers Fest) and Chicago Festiv-Ale next weekend a benefit for the Chicago Cystic Fibrosis Foundation.
Its been our privilege to take you on this journey that has included 41 articles and every major festival this summer season (including The Great Lakes Fest 9/17) We need your help..
We need you to Vote Chicago Beer Geeks as CBS Channel 2 Chicago's Most Valuable Blogger. We are the only nominee dedicated to bringing you passionate stories about the neighborhood, the people and the world class beverages that make this city and its suburbs such a special place.
Today is election day. Vote Now! . VOTE HERE!
We appreciate your support, make your vote count today!
Help us bring this award home…a win for beer is a win for us all.
Sincerely,
Nik White
Chicago Beer Geeks | Co Founder
nkosio@chicagobeergeeeks.com
www.chicagobeergeeks.com