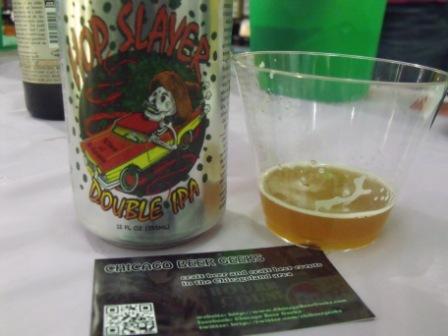 Its not everyday you get to open a 128$ bottle of beer..one of the most intense beers on the planet at 41% ABV. Or the prequel to that icon; a stout that comes in at a viscous 32%….but this wasnt just another saturday afternoon. It was our first ever tasting, what better way invite fellow beer geeks out than to sip Sink The Bismarck! & Tactical Nuclear Penguin  from BrewDog.
Tap List included 6 brands and 14 beers including the brand new barrel aged version of Gonzo Imperial Porter from Flying Dog, a beer that most local stores wont receive until this week.
The most interesting brew of the day for me was the White IPA from Boulevard Brewing in KC, its their collaboration with  Deschutes Brewery in Portland from their Smokestack Series. A beer that leaves a nice citrus hop, grapefruit, lemon peppery finish. Its the kinda thing you would expect to happen when a crew that loves the belgian wit style meets a team from Oregon, a state that is one of the top producers of hops in the country.
With the help of our friends at 2 of Chicago's best family owned business- Cardinal Liquors and the city's oldest beer distributor-Louis Glunz the event was a success as all fans of CBG recieved 20% off craft beer purchases for the day.
Best In Show  ( no particular order)
Collaboration no.2 White IPA- Boulevard/ Deshutes collabo from the Boulevard Brewing Smokestack Series
Barrel Aged Imperial Gonzo- Flying Dog Brewery
Hop Slayer-  Wild Onion Brewery
Sink The Bismarck! & TNP – Brew Dog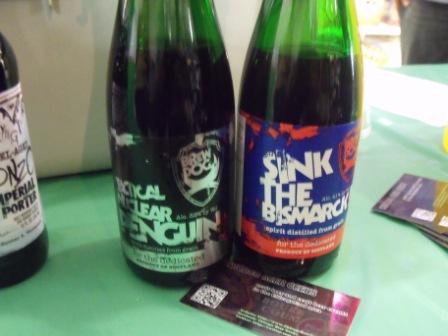 Penguin is a stout, Sink The Bismarck! is a quadruple IPA but honestly both defy a category and are in a class all by themselves. The crowd was mixed on which they preferred, most enjoyed the sweet almost brandy like quality of Sink The Bismarck!. There were others myself included who appreciated the oaked, smoky, molasses goodness of Tactical Nuclear Penguin.
Overall this was a top notch affair that really showcased the possibilities of what beer can be.
–Nkosio
For a complete tap list visit and more scenes from the tasting visit our Facebook page ( dont forget to press the like button)