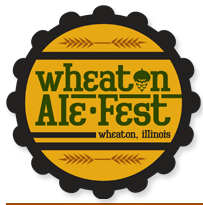 Not long ago in the city of Wheaton you could have been arrested for possessing alcohol within city limits. In fact as recently as 2001 this town was a dry area. In celebration of this municipality embracing the joy and camaraderie of good libations, they decided to close 2 downtown streets, invite 45 breweries, 2 bands and throw an awesome block party..the 1st Annual Wheaton Ale Fest.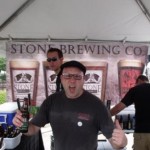 I personally love the the burbs, for some reason they always have a large number of women in attendance for beer festivals (awesome!) It seemed like every other person we met lived blocks from the fest grounds and were delighted that this event was taking place on their turf.

My go to beer this summer has been A lil Sumpin Sumpin by Lagunitas, its their wheat ale that's crisp and floral like a nice, fresh west coast pale ale should be. Much like Gumballhead from 3 Floyds, this beer started as a seasonal but due to demand is now released year round. An interesting conversation ensued when the local rep for this California brewery shares how the company's founder Tony Magee is a local guy who attended Buffalo Grove High School & NIU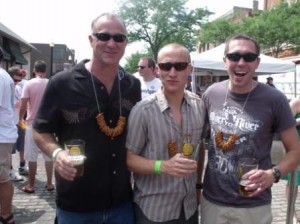 The sun and the noon start time forced us to explore downtown, take shelter and discuss 13th century grut bier in a mexican cantina nearby. Other than the mandatory breaks from the summer heat and the fact that most vendors underestimated how much everyone would consume, this event all things considered was a huge success. The Jethro Riley Band ( a 3 piece rock outfit) & The Squeezettes( a 4 piece polka band) played on 2 different blocks on Front Street separated by a traffic guard carrying a pistol ,a club and a stun gun on his waist!
Best in Show ( no particular order)
Russian Imperial Stout Belgo Stone Brewing Co.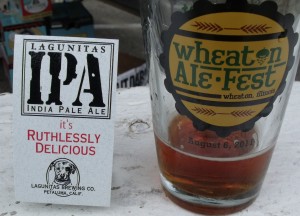 Indian Boundary IBA (Indian Brown Ale) Limestone Brewing Co.
Lil Sumpin Sumpin Lagunitas
Victory Pale Ale Emmett's
Walker Reserve Porter Firestone Walker
Peanut Butter Ale Blue Moon Brewing Company
We here at CBG will tell you whats in the glass is more important than who makes it. Perhaps the most interesting beer on the list was today was from MillerCoors, the Peanut Butter Ale from their Blue Moon series was nicely done. Made with 100 lbs of Jiffy peanut butter per batch, it was a suprise hit at the festival in the view of many we spoke with.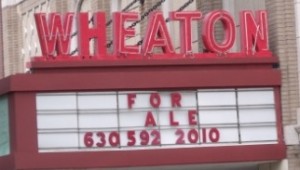 Overall it was fun time in the west burbs, Our CBG shirts attracted curiosity and sparked some great conversations with friends and fans both new and old on a wonderful sundrenched day in DuPage County.
–Nkosio
For more scenes from the Wheaton Ale Fest including all the cool beer shirts on display be sure to visit our facebook page (dont forget to press the like button)