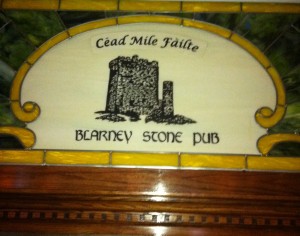 I lived just a few miles from this bar for years, there has never really been anything like this before in this neck of the woods.  Over 20 Breweries, a live band and a beer festival that seemed to have just as many women as men in attendance! The 1st annual Summer Solstice Craft Beer Festival in Oak Forest was a huge hit.
Owner Tom Spellman recently expanded the bar to include 40 tap handles and 80 bottle selections, a  beer menu that rivals anything south of downtown Chicago. Whats not to love about a bar thats sells growlers for 5$ and provides festival glassware that is nearly double the size of what you would usually find from similar events in (773).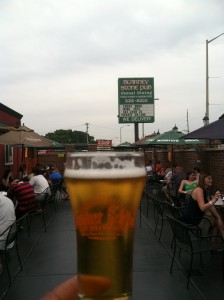 Highlights included the Oatmeal Stout by Limestone, The Long Haul Session Ale by Two Brothers (english bitter)  the Loch Down by Arcadia (scottish ale) and A Little Sumpin  Sumpin Ale by Lagunitas
It was way too much fun discussing beer and learning what flavors appeal to the female patrons on this day. Due to such a large turnout I could see this event growing next year. The Blarney Stone Pub is a great place to have a party. The festival grounds included the outdoor seating which is surrounded by a large brick wall. Just outside this patio area was a 4 piece band that cranked out classic rock tunes much to the delight of the crowd and a tent with all the beer vendors. You had a choice to sit, sip beers and enjoy food samples backyard style or walk through the tent area and socialize with the masses. Well organized, loads of fun and all inclusive. The pub even invited a wine booth and passed out samples of free tequila!
–nkosio