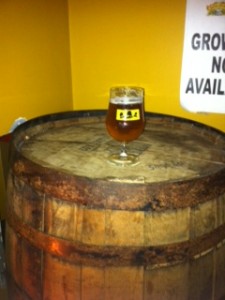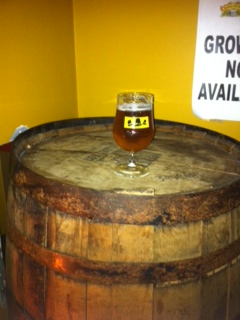 On January 12th as happens each year around this time, the delicious offering from Bells called Hopslam was released upon the masses in the Chicagoland area.  Sheffields on the corner of Sheffield and School in Chicago as they have done in the past threw a party to celebrate this release.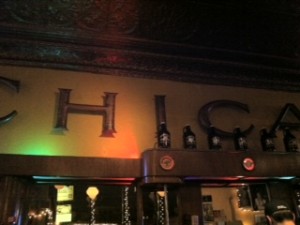 Not only did they have the release of hopslam but they also had for comparison samples of the 2010 version of the brew.  This comparison was a great experience, you were able to see how this beer ages over time.  While everyone has their thoughts on aging an IPA, hopslam is still a great beer after 1 years time.  While you should no longer expect the same beer as fresh hopslam it goes to show how good this beer actually is.  The aged hopslam no longer has the hop profile, so for hopheads like myself this is missed and fresh is the way to go; however, it still stands up as a good beer.  It has much more of a malty and sweet notes from the honey and malts then the in your face hops that are present with it being fresh.  So while after this experience I won't be aging any due to the great fresh taste, for some they will still enjoy it over time.
A couple other Bells fresh on tap were Hell Hath no Fury, and Two Hearted.  Two hearted is a great staple IPA that can be easily acquired vs the seasonal IIPA hopslam, so while not as much of a treat I did have to get some on tap fresh, which was amazing as always.
While other locations around town and the suburbs are having release parties of their own, I do encourage everyone to get out and get some fresh Hopslam on tap while it's around, and I managed to get ahold of a few sixers and a minikeg at the local store, so if you can't make an event check your local spot and pix up a sixer, and share some with some good friends.