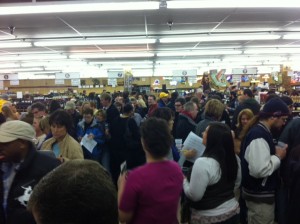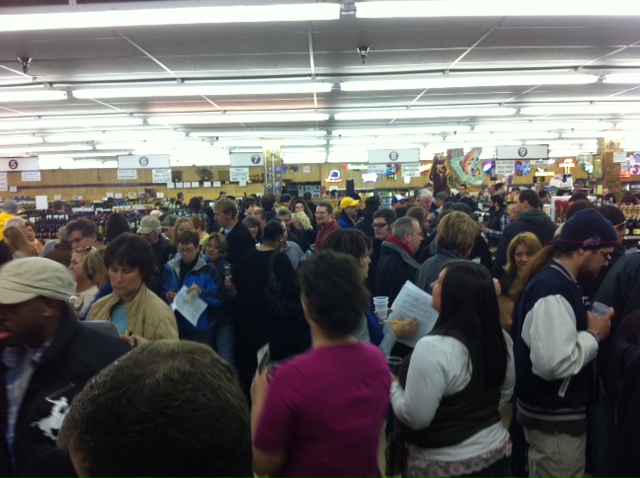 Ok so this is far north and almost getting close to Wisconsin territory; however, if your from the far north burbs or in the area I would recommend checking out Antioch Liquors and Fine Wines.  Its a great spot to pick up some good beers in the area, and the tasting was a treat for sure.
This tasting takes place every year and this was my first time attending.  I was not disappointed.  They had 50 beers for tasting as well as 50 wines.  Now I stuck to the beers, but if you enjoy wines as well even more of a reason to go.  Most of the breweries up for sampling were served from reps from the company.  This went a long way to making it even more informative since they were knowledgeable and informed about each of the brews they were serving as well as others they were not.   The samples ranged from a good selection of Bells and Sierra Nevada to many locals including: Wild Onion, Two Brothers, and Flossmore Station.  Many with some good freebies ranging from bottle openers and stickers to t-shirts and towels.
I'm not going to go into my reviews of the samples I had but did have some very tasty brews including the just released 2011 Sierra Nevada Bigfoot, Bells Expedition Stout, and finally got to try some Goose Island Night Stalker since I've been aging the bottle I have stashed away.
So anyone who's up north hit up Antioch Liquors and get on the mailing lists to find out when the next tasting is…oh and the best part, it was Free!