Art program students from Downers Grove North are scheduled to create a mural in the dining hall next week. This is the fourth Chicagoland location for the City Barbecue team. It's important for their brand to open multiple locations in a market and create an infrastructure. Producing authentic barbecue and sides from scratch is even more of a priority.
Each restaurant is it's own and personalized to the area. Our last encounter with this crew was down in Orland Park where Argus was the showcase brewer. Here in west burbs it's Alter Brewing located just 2 miles away.
Alter Brewing Flagship Ales
Center Line Golden Ale (5.1%)
Hopular Kid Pale Ale (6.5%)
Alterior Motive IPA (6.8%)
King Balaton Cherry Wheat (6.1%)
King Balaton Cherry is the base beer for King's Blood, The red wine barrel aged variant that took a Silver medal at Chicago's Festival of Wood and Barrel Aged Beers two years ago. Recently Alter announced an agreement to expand distribution to Chicago via Lakeshore Beverage. This move makes them just the 7th Chicagoland brewery in Lakeshore's portfolio of 128 brewers.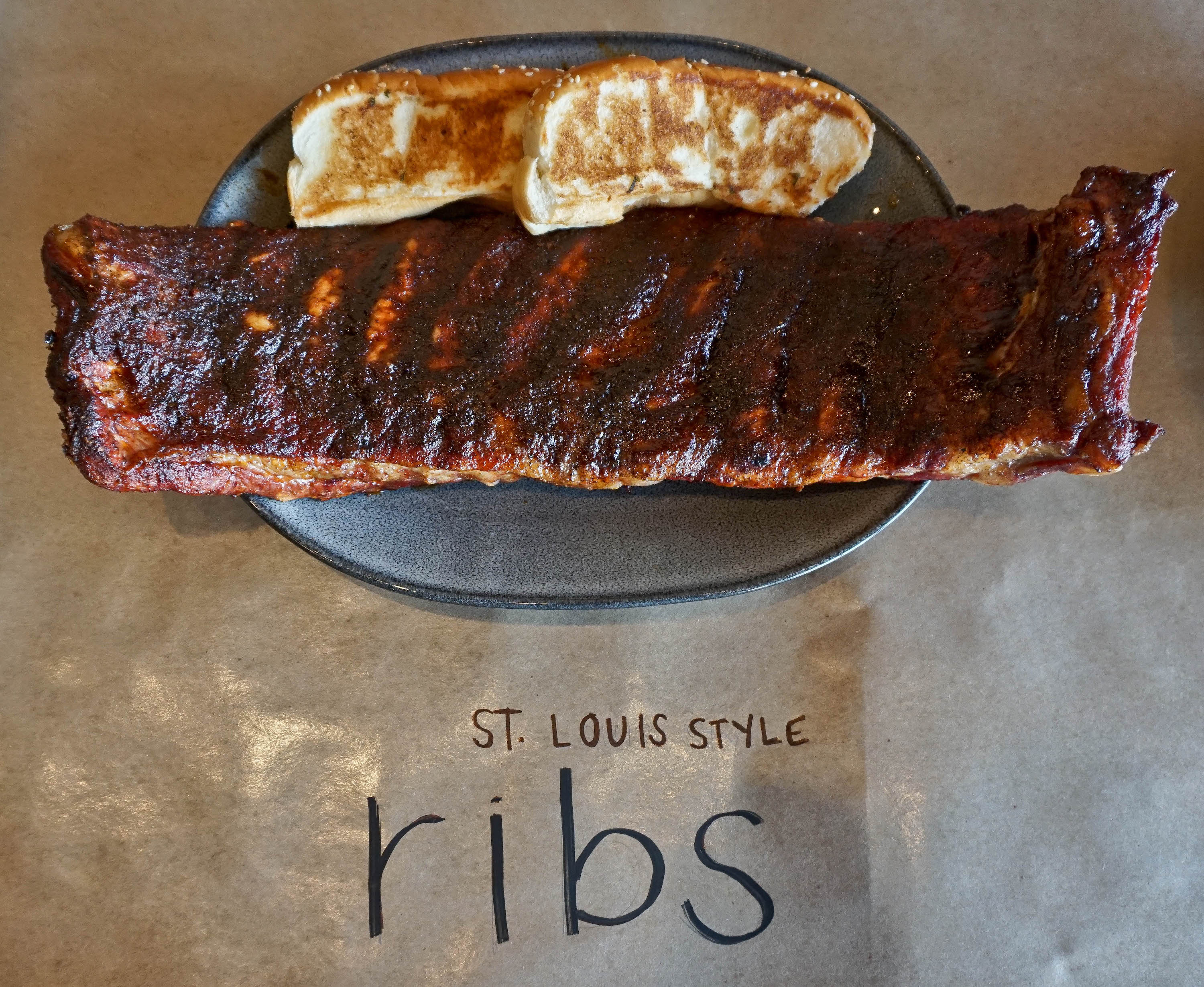 Chicago is a beef town compared to other City BBQ markets; brisket is the dominant meat here. It's cut pencil thin with a glorious smoke ring surrounding each slice.Back home in Columbus, Ohio pulled pork outsells brisket 2-to-1.
There's a wall of hot-boxed humidity and heat near the carving stations. The aforementioned brisket, pork, turkey, sausage, and ribs all stay hot, moist, ready to go and sliced to order.
The tradition of competition style barbecue is matched with a commitment to local charities. City Barbeque Downers Grove partners with the People's Resource Center to donate the restaurant's surplus food to feed those in need.
City BBQ Downers Grove is located at 1034 West Ogden Avenue
Opening Day is August 13th with a Grand Opening Ceremony set for August 18th. with giveaways, games, prizes, live music, and family fun.
The first 50 guests will receive a limited edition "First Fifty" City Barbeque t-shirt, a coupon for a free sandwich on their next visit, and a $10 gift card.
–Nkosi
Other Notes:
Local Option, Small Town Brewery, Goose Island, Moody Tongue, Burnt City, and All Rise are the other brewers in the Lakeshore Beverage arsenal.
 -City Barbecue is a scratch kitchen that takes pride in stocking the freshest ingredients possible, sliced to order, never frozen
-At City Barbecue Berwyn The St. Louis Ribs, Pulled Pork + Brisket are the top sellers
-Alter Brewing is located at 2300 Wisconsin Ave Ste 213, Downers Grove