What was your 1st brewing job? Did you ever think becoming Brewmaster of a global brand was attainable back then?  
My brewing career began at the Obregon Brewery under the late German Brewmaster, Peter Gokus. My background is actually in biochemical food engineering, but Peter was truly the one who taught me everything I know now about the practical aspects of the brewing process. I worked at Obregon for about 15 years, and the main thing I took away from that experience was that when it comes to this industry of brewing beer, you never really stop learning. I was passionate about beer then and I'm passionate about it now. As long as you keep learning and strengthening your skills over years through very focused practice, becoming a leader in the industry is always an attainable goal. I worked hard and stayed focused on this path, and I knew I was working towards something that was attainable thanks to my experience.
What beers did you drink growing up? (legal age)
25 years ago, when I was growing up in Mexico, there was a lack of diversity in beer. Most of the beer available in the market were Mexican lagers. Regional brands like Pacifico, Victoria, Estrella, and Leon all became popular around Mexico, along with some international brands. I'm from the northwest of Mexico, and Pacifico is the most famous brand in the region, having been around since the 1900s. I grew up drinking mainly Pacifico as a regional brand and Modelo as a national one.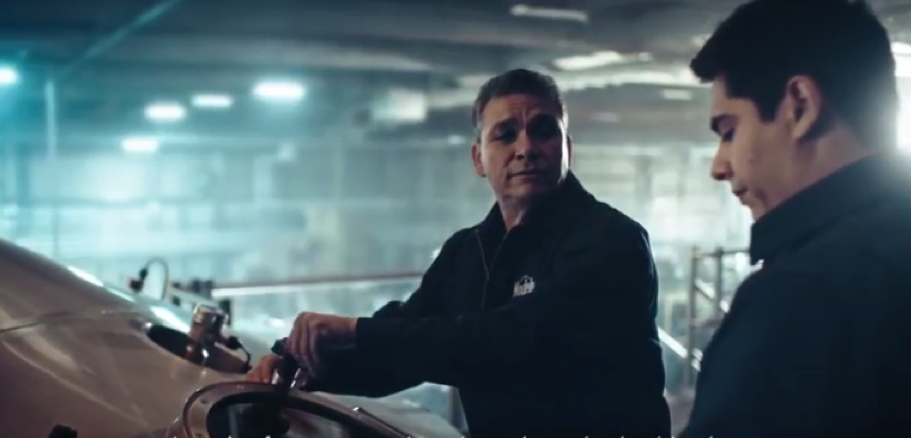 Is the brewery open to the public? If so what other beers are available there besides Modelo, Modelo Negra and the Michelada brands?  
At our brewing facilities in Mexico (Nava and Obregon) we brew not only Modelo Especial, Modelo Negra, Modelo Chelada and Modelo Chelada Tamarindo Picante, but also familiar brands such as Modelo Light, Corona, Pacifico Leon, Victoria, Pacifico Light, Corona Light, Corona Premier and Barrilito. We do offer guided tours of the breweries to the public, which can be set up online in advance of the visit.
What is an average day like for you?
Well, my daily routine includes ensuring that each batch of beer we brew is compliant with the standards. I like to walk around the brewery watching, smelling, and enjoying the process. Of course, I'm always trying to teach something new to the brewers, a little more every day. When I began this job, I didn't realize how much passion and dedication it required.  With time, I began to understand each part of the process, and once one understands every single step, the magic begins and the art of brewing takes place. My daily life has been focused on beer for the last 23 years, and everything related to beer is fun and full of passion. I hope to always spend my time in this environment – this makes me feel alive.
Modelo is actually one of the beers I've enjoyed. My Modelo experience ultimately led me to craft beer. Help us understand what it's like to make a beer that shapes the expectation for many of what a Mexican beer should be?  
  Mexican beer brands, Modelo included, have seen such success, longevity and growth in popularity thanks to the dedication, knowledge, care and passion behind the scenes from brewers like myself. Brewing beer is a craft, and what better way for that craft to be recognized than through seeing consumers love to drink the beer you have poured your heart and soul into for over 20 years. The feeling is incredible and I hope to see other Mexican brewers follow in these footsteps to keep the passion alive.
  What could Modelo learn from a craft brewery like Ballast Point that sold for a reported $1B?    
We're extremely proud of our brand and all of the growth we've experienced over the years, as a result of our continued dedication to brewing our beer with the Fighting Spirit and delivering an authentic, high-quality product to consumers. We saw this same dedication in the way Ballast Point runs their business within the craft industry, and believe in the vision they've created. We're excited to have them on board at Constellation Brands and look forward to continuing to share best practices and continued growth through the forthcoming years.
  What challenges do you encounter brewing Modelo on a large scale?  
It's very important to understand the responsibility of producing an industry-leading brand. The fact that Modelo is brewed on a large scale with production quantities growing every year speaks to the appreciation that consumers have for the product. This is something that make us proud, but it also encourages us to hold firmly to our high quality standards, which allows for Modelo to remain a preferred brand in the market.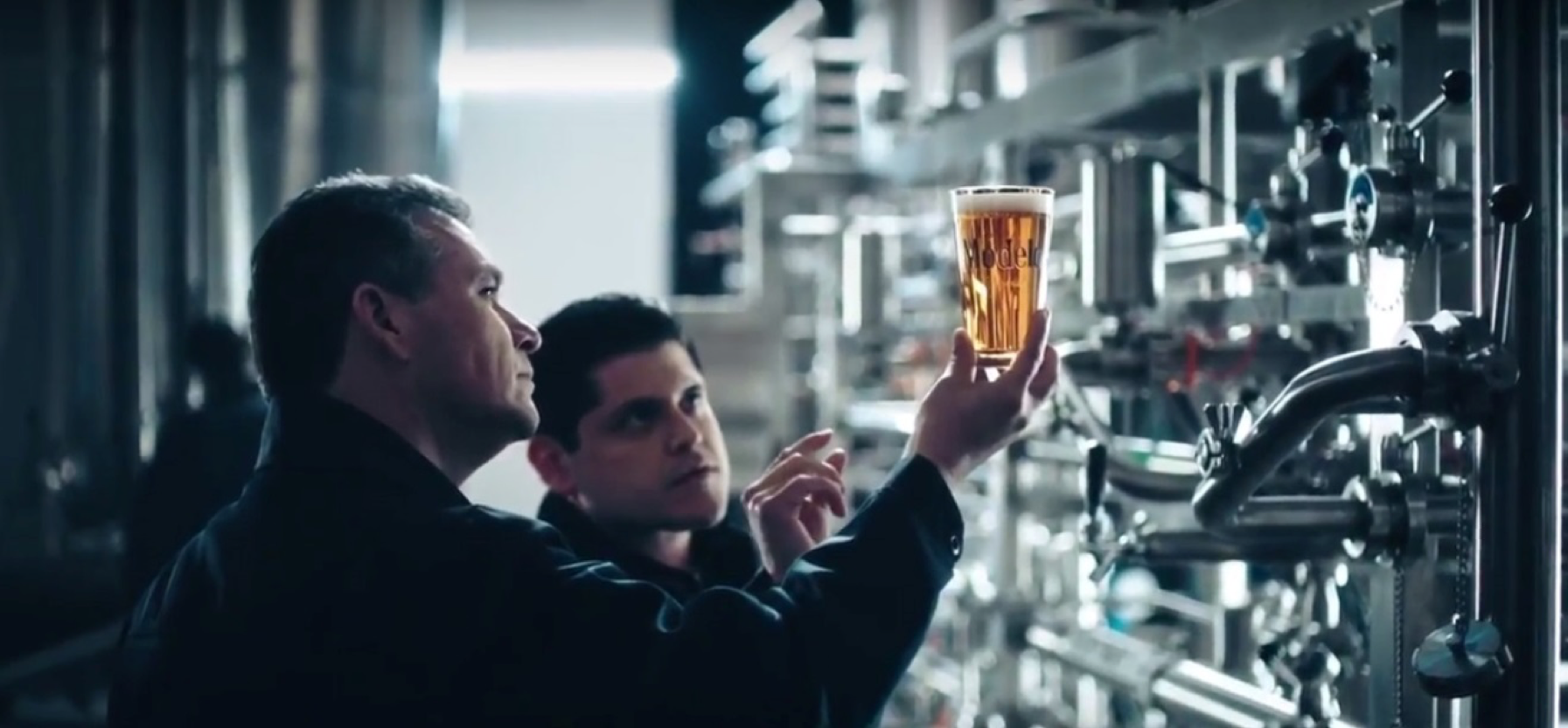 In Modelo's history has there always been just the 2 styles, Especial and Negra?
  Modelo is proud to brew our two classics: Modelo Negra, which is a medium-bodied, rich and toasty beer, and Modelo Especial, which is a lighter beer that is clean, crisp and refreshing. In addition to these two, we also brew Modelo Chelada Especial which is a spicy, Michelada-style beer, as well as Modelo Cheleda Tamarindo Picante, which launched earlier this year and offers Michelada fans an authentic Mexican flavor combination of sweet tamarind and spicy chipotle. Lastly, Modelo Light is a low-calorie beer, the lightest beer brewed by Casa Modelo.
What is the perfect Michelada? 
Nothing beats a classic Michelada, which for those who aren't familiar, is made with beer (Modelo Especial and Michelada Negra work great), lime juice, and hot sauce. I like the signature Modelo Negra Michelada because we incorporate two different types of hot sauce – regular hot sauce and a jalepeño hot sauce – to create a spicy, rich and smooth "beer-tail" that's authentic to our Mexican roots and perfect for any occasion.
What's your opinion on craft brands making "Mexican Lagers"?
It's amazing to see how popular Mexican lagers have become in the United States. I think people enjoy them so much because they're refreshing (especially for hot days!) but flavorful at the same time. I'm sure these styles of beers will remain very popular for years to come.
–Nkosi