At the bar of Half Acre's new 100,000 sq. ft production space, I glance over and see two of Chicago's finest producers, Gabriel Magliaro (Half Acre) and Jesse Diaz (Dark Matter Coffee) sharing a moment. Big, badass coffee imperial stouts are commonplace now. Their annual collaboration Big Hugs turns 9 already this December.
In another corner the father of Bourbon County Stout, Greg Hall throws me a peace sign from a distance. At the bar I get caught up with Calvin Fredrickson from Half Acre's new neighbor, Spiteful Brewing. Wednesdays at the new taproom are typically closed, but today the crew invited a room full over to check out the new digs.
Six years after launching our website, this is our first Half Acre feature. Guys like my pal Steve Mastny from BeerDownload will tell you with no hesitation that his all time favourite party was Half Acre 3. I will say this, back in 2013 when we hosted our coming out party for Deception with an all-Chicago taplist. The beer I was most excited about was Fistcal Cliff – a Rev Brew, Half Acre, Three Floyds collab to celebrate Craft Brewers Conference that year.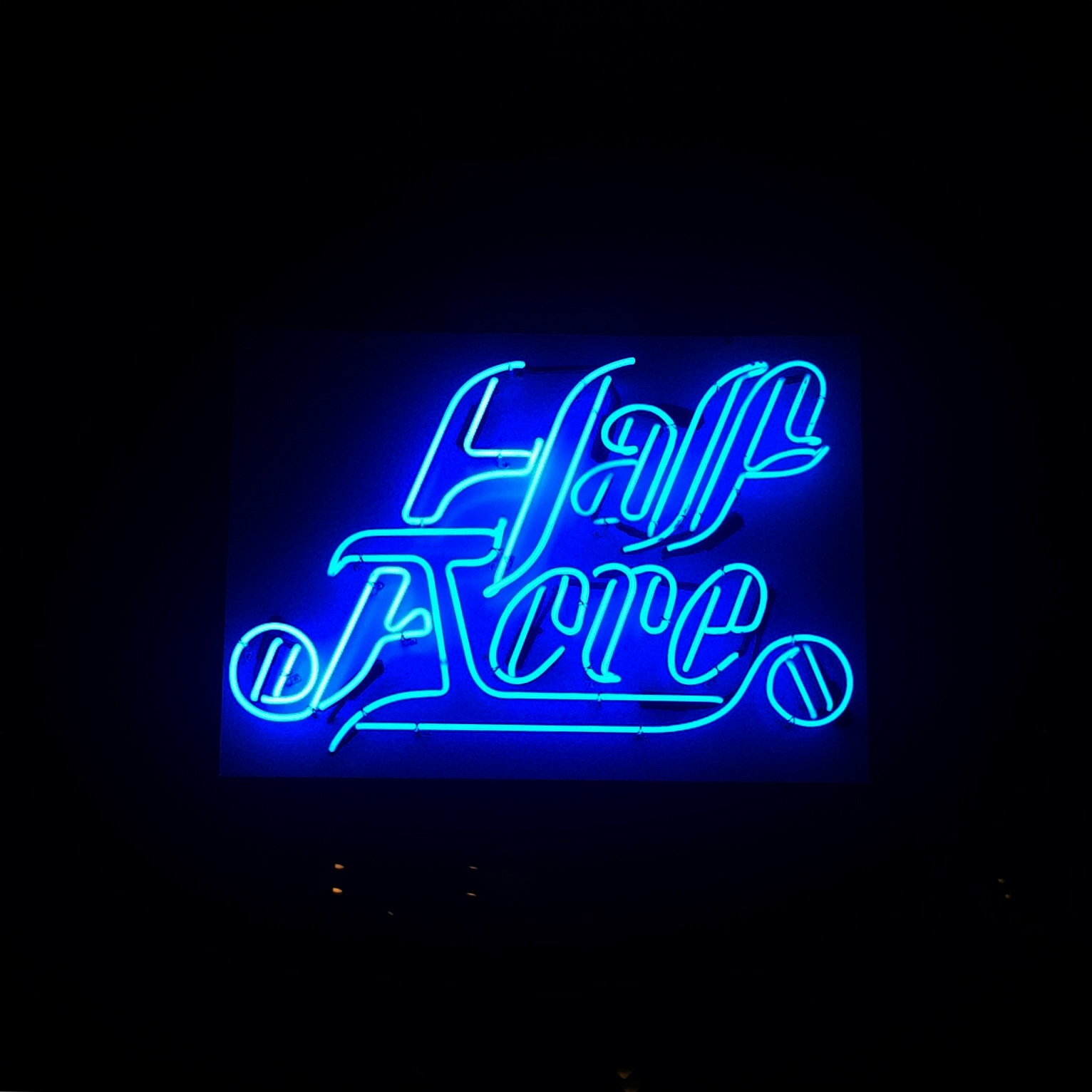 Aside from us all being fanboys, this is really a story about a crew that values space for creativity more than mechanical growth. No plans for global domination, the original brewery on Lincoln Ave was simply maxed out. Those 14,000sq ft. space will continue on as a retail shop, brewpub and a playground for their wild ale program but most production has been moved to Bowmanville.
The Lincoln brewpub is 1 of my top 3 favorites in the city. The brew system there made stops at Uinta, Ska and Lagunitas before Half Acre bought it about 9 years ago. For their new home everything is custom made. The guys flew to Germany and came back with a 120bbl brewhouse with a dozen or so 30 bbl fermenters.
Half Acre's story began 10 years ago back when they contract brewed Lincoln Park Lager up at Sand Creek Brewing Co. in Black River Falls, Wisconsin. Early success with that beer and Daisy Cutter (the third beer they ever produced) lead them to believe that it wouldn't be a total catastrophe if they built their own brewery..so in 2008, after reading through some Upstart loan reviews to get an idea of what to do, they got a loan and did just that.
Art and creativity are at the center of what these guys are about. They got slammed up against what they could accomplish on Lincoln. The chance to dial in everything was the high point for them at the old facility. Being together in that space is where they learned what works from both a process and an identity standpoint. They learned how to evolve rather than grow from a volume perspective.
Even with the all the excitement around their IPAs, its Daisy Cutter that knocks down the most doors for them still to this day. That label and basically all their labels have been designed by illustrator/printmaker Phineas X. Jones.
We asked about the process behind their creations on ep. 145 of the Chicago Beer Pass Podcast. "Just he and I work together." Gabriel explained. " Although we have an 80-person staff, I am his only co-worker. I describe a little like Elton John and Bernie Taupin. I'll come to him with an idea for a song, he takes it to paper and it evolves into what it is you guys see."
Big Hugs was the first of these singer/ songwriter collaborations. The goal was to making it as flouncing and as feminine as possible. When the beer was released it was in the opposite direction of other popular imperial stouts of the day.
"You had Dark Lord and Night Stalker, these stouts that were seemingly powerful, looming and evil, so we thought what is the weirdest most flamboyant stout we can come up with. It has changed over the years and doesn't necessarily reflect that now, but at the time we thought a kitten named Big Hugs was as flamboyant as you're gonna get. "
We also love the notion of this huge, loveable cat who is somehow unknowingly destroying things.
The new space has 20 drafts, one of which is Gone Away IPA, their traditional fall seasonal that won a silver medal at the most crowded category in Great American Beer Festival history back in 2014.
With Spiteful Brewing next door, Empirical Brewing and the legendary Hopleaf both less the 2 miles away, they are changing the landscape of beer destinations on the far north edge of the city.
The name Half Acre is an ode to a space back home near the Delaware River that separates New Jersey from Pennsylvania. You get the feeling that it's a place they admire more than anywhere else in the world.
For everyone else they encourage you to find your own half acre, that zone of tranquility for you and yours.
I couldn't be happier for these guys. The Bowmanville Production Brewery is located at 2050 W. Balmoral.
–Nkosi
Other Notes:
-Cheers to Phil Mcfarland, Half Acre's National Sales Director.
– Prior to 2014 the Lincoln facility made 15,000 bbls a year nearly every drop was sold in Chicago.
-Earlier this year Half Acre entered the Portland market for a one time appearance.
-They announced plans in January to distribute in 32 of Wisconsin's 72 counties.
-All woodwork including taphandles and the new bar are all done in house.