The strip between Ashland + Western on Division Street is a space where you'll discover a new gem every time you cruise it.  This spot at 2050 W. Division was previously The Shambles, a 4am bar that was known for getting it popping after midnight. In fact 90% of their business came between 12a-4a.
A full revamp has given way to Bourbon on Division, a southern inspired brunch, dinner and cocktail haven with a 200 person party venue upstairs.
On a Sunday morning after taking down the house omelet, the salmon and a pair of cocktails with authority, we sat down with manager James Bateman. It becomes clear pretty quick that whisky education and events are the focus of this reinvention. We're talking about whisky from across the country not just Kentucky and Tennessee.  James is a guy with North Carolina roots. Prior to Bourbon Division he spent time at Virgin Hotels Chicago and the legendary Hopleaf in Andersonville.
Beer and whisky cross paths quite often. The Beer Hunter Michael Jackson wrote 5 books on whiskey. "The first book I read about scotch was by him." says James.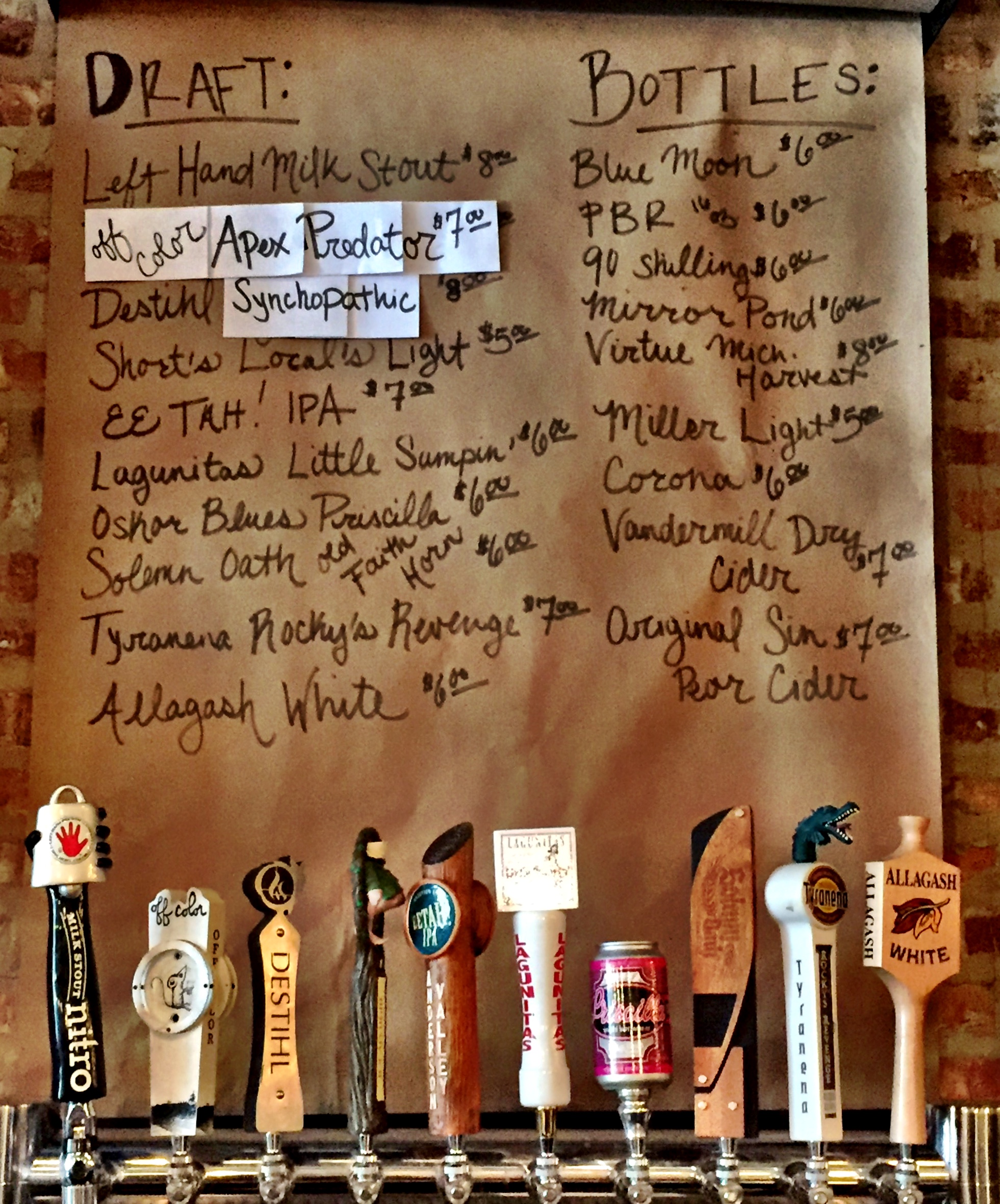 They aren't really that far apart. I get excited when local brewers like Two Brothers, Maplewood, Three Floyds and others announce that they are starting to produce spirits. James shares that enthusiasm when discussing Corsair Distillery in Nashville (Whisky Magazine's 2013 Craft Distiller of The Year). Those guys offer everything from smoked and oat whiskeys varietals to dry hopped ones featuring mosaic and centennial hops.
Chicago is this living, breathing museum. Often when we visit a new location, we ask about its history. Common questions include "WTF was this place when you showed up?"  JuneCat, in 2009 was the precursor to Shambles. During our visit the bartender describes June as the sweet, little old lady that once owned the joint.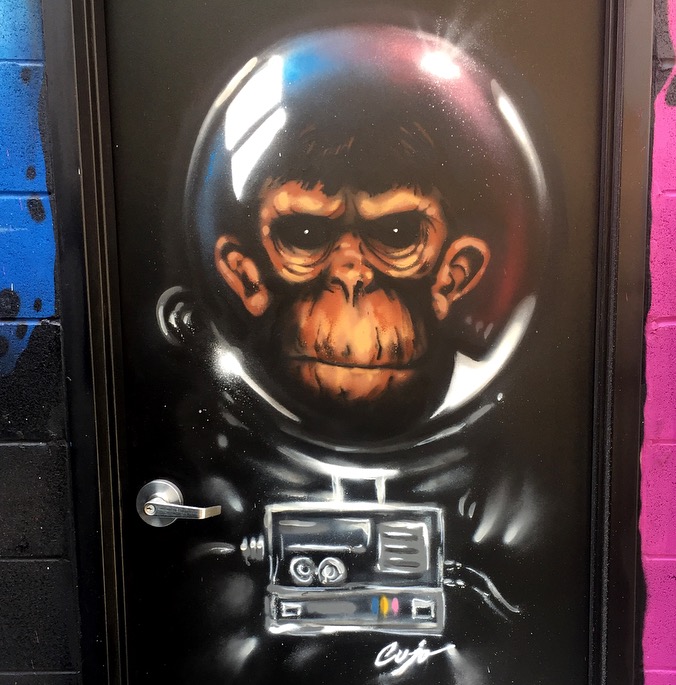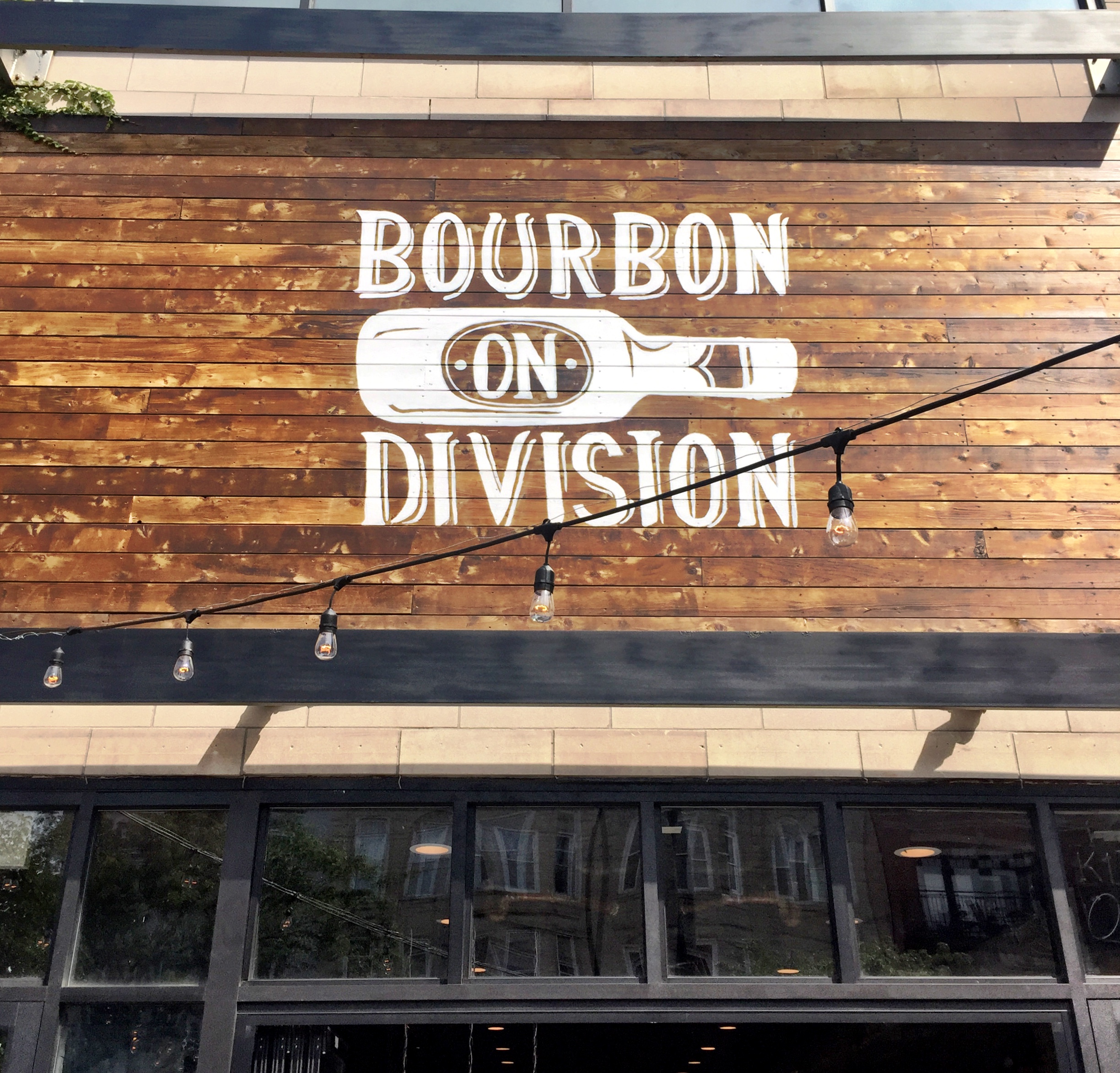 The space at 2050 W. Division will still be opened till 4a but the new interior feels like they are celebrating the fact that it knows it's purpose a bit more than before.
There's a service bar at the rear of the lower level for that Friday + Saturday night flow. The upstairs levels will feature a private events space with a modular stage. The third level will serve as a green room (kitchenette, sofa, tv) for booked musicians.
The rear entrance is completely decked out in a futuristic, psychedelic space odyssey mural that wraps the entire building. A team of 15 local artists spent 4 days on the transformation.
After bloody marys we took some time to explore a pair of James' current faves on the whiskys menu. Conversations about 1792 and James E. Pepper led to sampling a Coppersea offering that had been finished in California wine barrels. We'd recommend giving this space a try if you're near Wicker Park. It's the type of bar that looks forward to making a name for themselves because of the experience you can have there, and the fact that when it comes to bourbon they know what they are talking about.
-Nkosi
Other Notes:
Spirits we sampled at Bourbon on Division
Coppersea Excelsior Whisky
-A New York Hudson River Valley farm distillery. Corn, rye and barley are grown on site and aged 100% in oak from forests in upstate New York.
 
Straight Edge Bourbon
-A blend of 5, 7 and 8 year old Bourbon from Kentucky and Tennessee that is finished in Napa Valley Cabernet barrels. The whiskey was aged at 124 proof then titrated down to 84 proof using water from the hills of the Alexander Valley in California.
 
-James lost 20lbs working here drinking more whiskey, less beer.