The Czech Republic is a small nation state in Central Europe where the citizens consume more beer per capita than any other country in the world annually (142 liters for every man, woman and little baby).
Here in the U.S, we know more about beer and drink more of it than ever before but could still manage to learn a few things from the Czechs.
Americans largely attribute the quality of beer to the brewery; the Czechs don't see it that way. The saying over there goes 'The brewery brews the beer, but it's the publican that makes the beer.' The producer and the individual who serves the beverage are 50/50 contributors to the quality of the end product.
A community of 250 people founded Pilsener Urquell back in 1842. The principals of this group were rooted in ensuring that pubs, storefronts and restaurants were all on the same page about beer maintaining its best shape possible. This posse was 90% Czech, 10% German, it included brewers, distributors and sales reps.
This system of ideals was in direct contrast to other brewery openings in the late 19th century. Gerard Adrian Heineken asked his mom for enough coin to buy an existing brewery in 1864. The Anheuser Busch Association was founded in 1879 and quickly became the first nationwide beer brand in America. One or two individuals, not a group of 250, founded both of these breweries.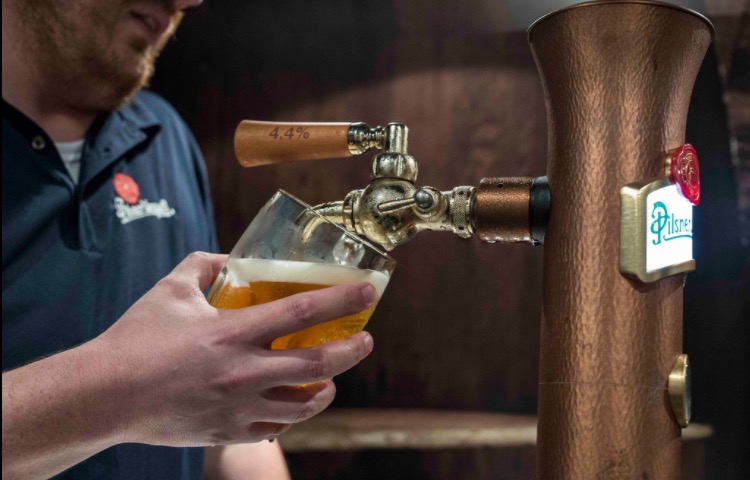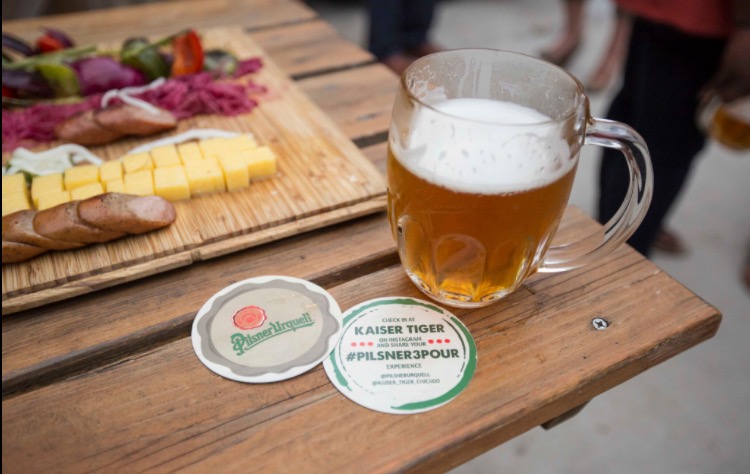 Unpasteurized, unfiltered Pilsener Urquell is a beer that appears once a year and the ceremony is what inspired this feature story. Kegs flown over to the states are less than two weeks old. When MillerCoors sends the beer over it's at a very low profit margin (rumored cost is 1000$ per keg).
In the MillerCoors universe, outside of their namesake products, Pilsener Urquell ranked third in U.S portfolio sales behind Leinenkugel and Crispin.
In the aftermath of AB-Inbev's $100 billion dollar takeover of SAB Miller, Pilsener Urquell and 4 other eastern European brands were sold to Asahi for $7.8 billion last fall.
In 2016 we had the pleasure of celebrating with the Pilsener Urquell crew to commemorate 174 years of excellence at The Map Room, Bangers & Lace and Kaiser Tiger.
These are the three traditional methods of pouring Pilsener Urquell
Hladinka literally translates to smooth. This is very much The Czech way of pouring the beer. The goal is to remove the carbon dioxide from the beer to cut down on the perception of bitterness.
Na Dvakrát, translates to crisp. More CO2 in the beer, this accentuates the dryness and makes it perfect for consuming with food.
Mliko translates to milk. It's called that based on appearance, basically pouring an entire glass of beer foam and allowing it to settle. It's meant to be consumed after a big meal.
-Nkosi
* photo courtesy of Zachary Johnson